Hello everyone, this is Shindo from MITUBACI.
If you have participated in MITUBACI handmade jewelry workshops, you may recall seeing our artisan use this tool I am sharing today—the thread saw.
The thread saw is used to cut metals and sometimes jarred edges. The blade we use are mainly 0.3mm in thickness made in Vallorbe, Switzerland. I have been using this particular thread saw ever since I joined the company, and on a closer look, I realized it is made in France!
普段使う糸ノコ刃は刃の厚さ0.3mmのVallorbe(スイス製)です。
写真の糸ノコフレームは私が入社した時から使わせてもらっています。
良く見るとフランス製!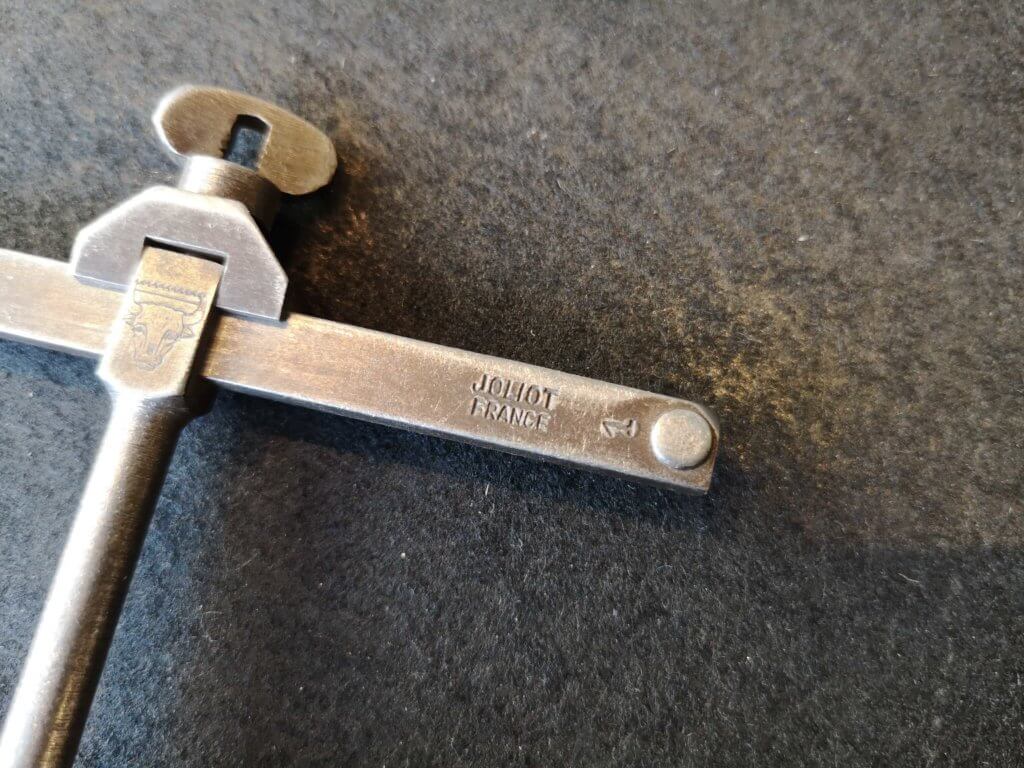 This thread saw could have been brought back from France by our first-generation founder back in the 60s when he pursued his studies there! With that said, this thread saw has lasted more than half a century!
半世紀以上前のビンテージ工具だとおもわれます。
The alignment of every part is impeccable, so much so that the blade did not once loosen or bend!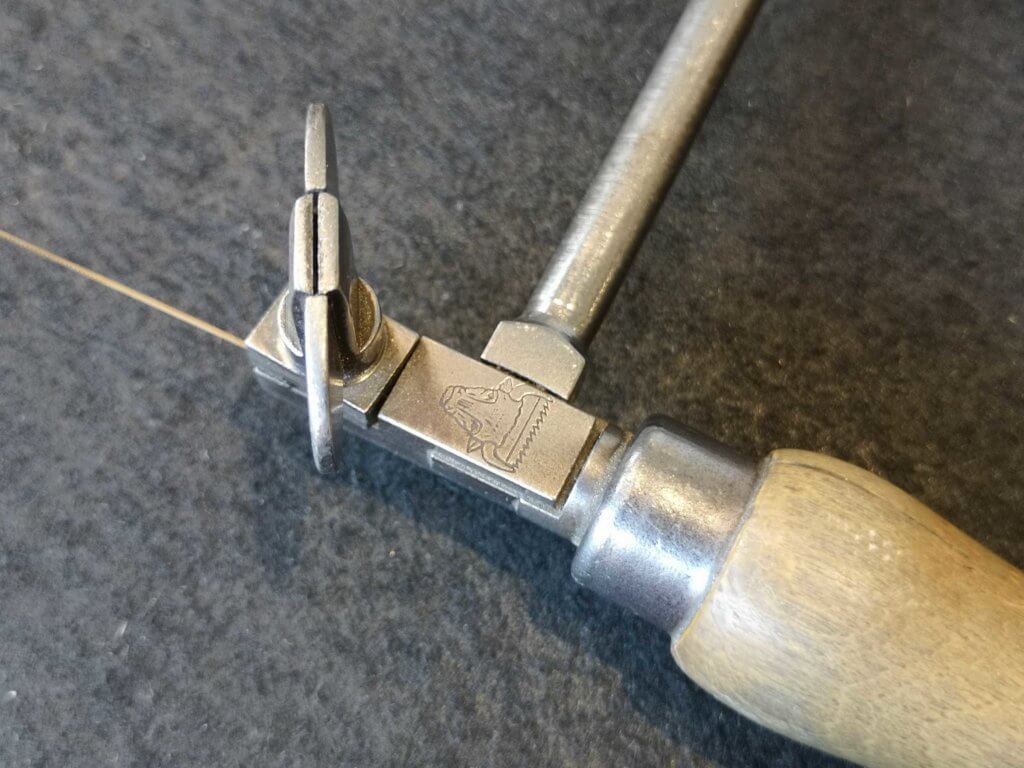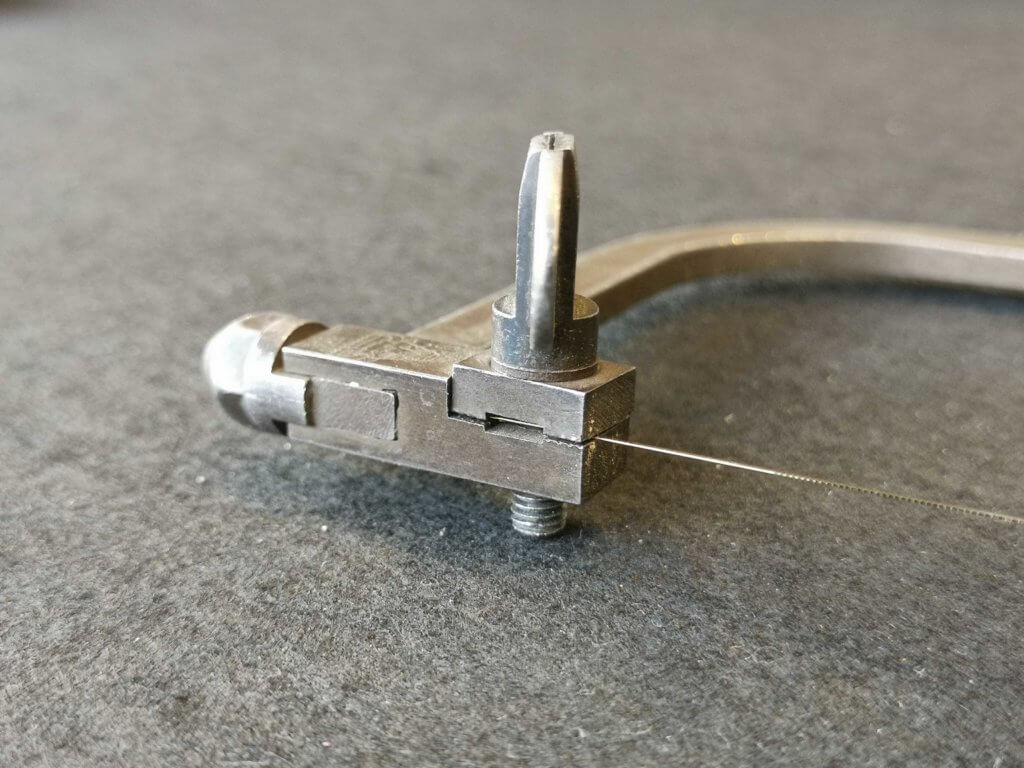 Out of all the tools I use, I am particularly intrigued by this and wish I could have one like this!
今でも手に入るなら自分用に欲しいくらいです。
Please stay tuned to our updates and allow me to continue introducing our workshop tools!
Workshop Tools: Thread Saw