Hello everyone, this is Shindo from MITUBACI.
Allow me to introduce the textures achievable at our DIY workshops on rings and bangles.
In this issue, we introduce a hammered "forester" (tsuchime).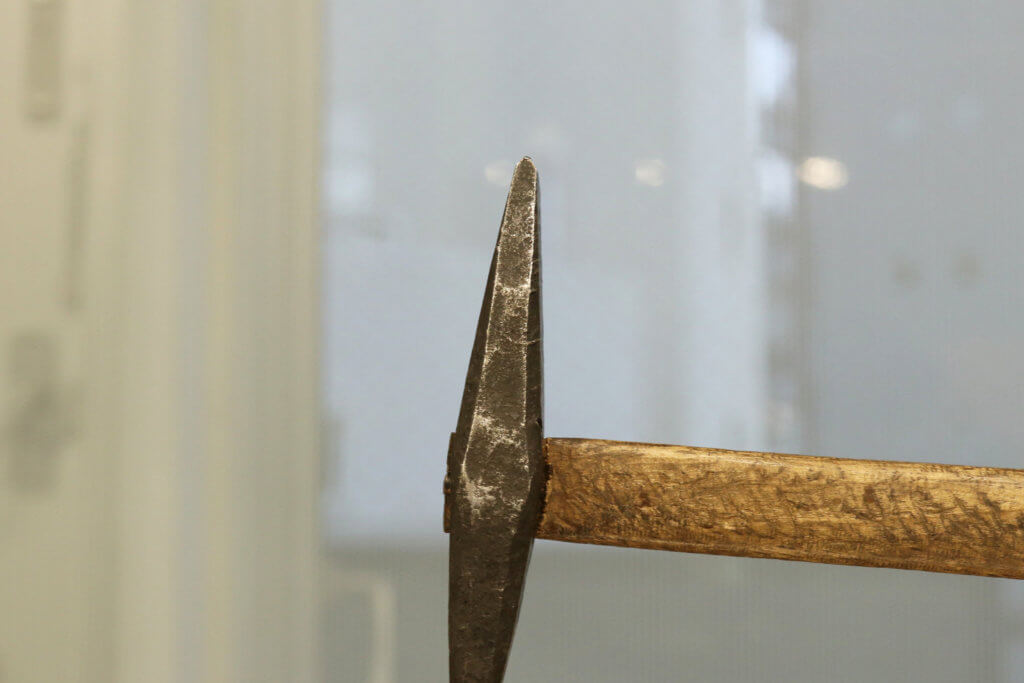 This hammer above is used to achieve the foresta (tree bark) texture; it has a flat and pointed tip which creates a tree-bark-like texture when applied to the jewelry. Compared to the hammers used for other textures, it may be more challenging handling this due to the small surface area of contact with the jewelry. Nonetheless, you will get a hang of it in no time!
The shape of the mallet is flat with a thin tip.
Strike a vertical pattern all over, like a tree trunk.
Unlike other hammering processes, the angle at which the hammer is struck is difficult.
I think you will get the hang of it right away.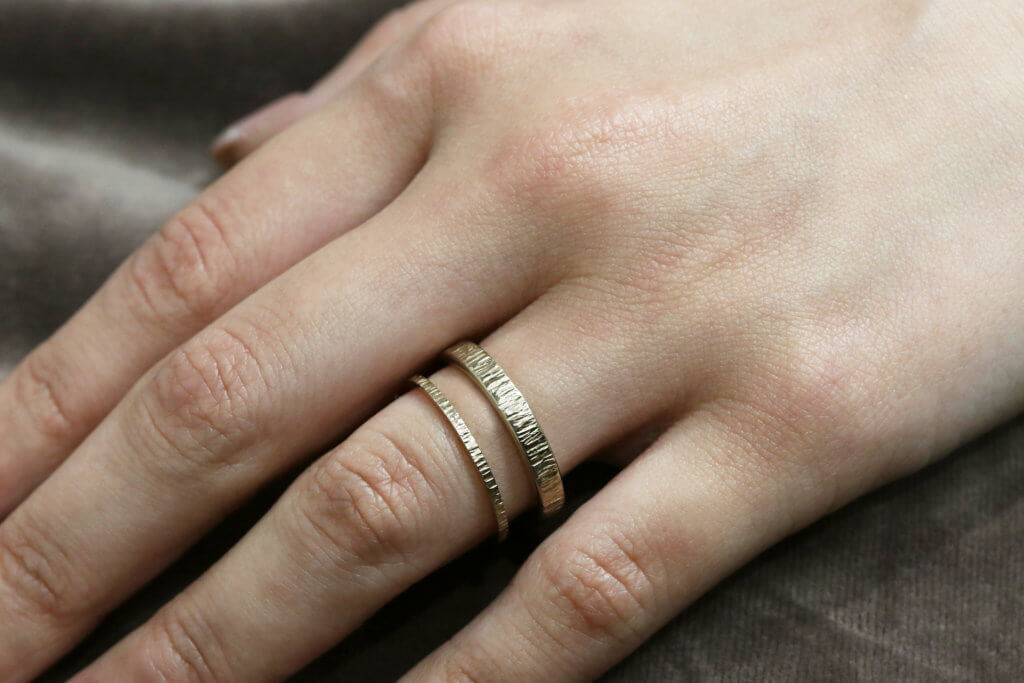 My personal recommendation would be pairing the tree bark texture with rings of slimmer widths. Please try this texture when you sign up for our handmade wedding bands workshop!
Please try handmade wedding rings at the workshop.
Thank you for reading this article!
Feel free to drop us an inquiry, or click the "Book Now" button to make an appointment: BOOK NOW
Our Instagram will be updated every now and then, so please stay tuned!



Foresta Texture ー A Touch of Nature