Hello everyone, this is Shindo from MITUBACI.
Allow me to introduce the textures achievable at our DIY workshops on rings and bangles.
今回は「フォレスタ」という槌目(つちめ)の紹介です。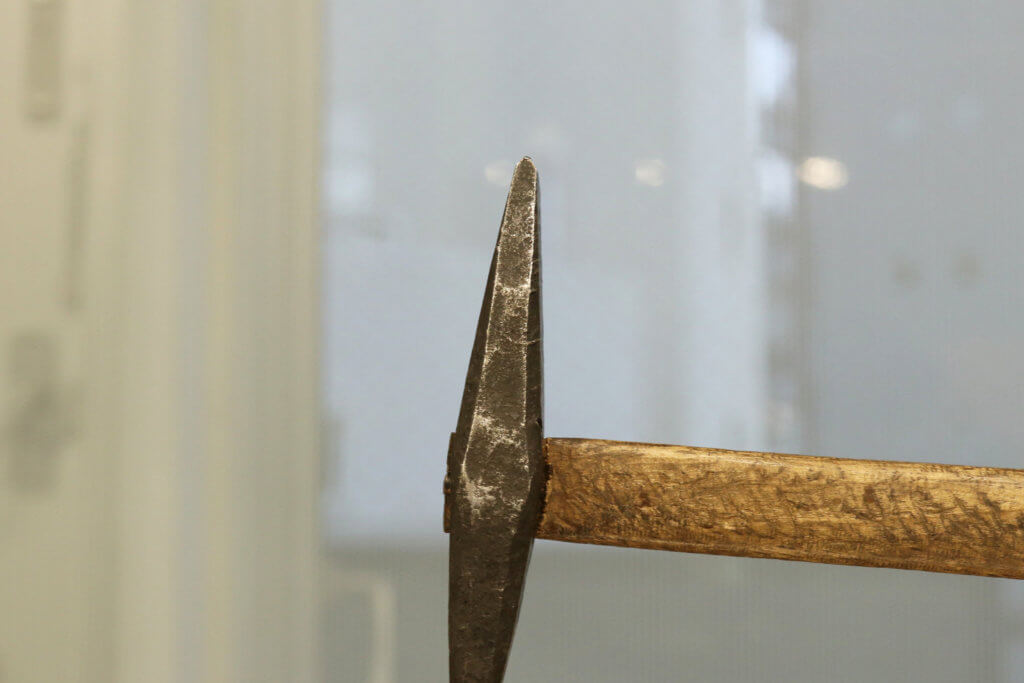 This hammer above is used to achieve the foresta (tree bark) texture; it has a flat and pointed tip which creates a tree-bark-like texture when applied to the jewelry. Compared to the hammers used for other textures, it may be more challenging handling this due to the small surface area of contact with the jewelry. Nonetheless, you will get a hang of it in no time!
槌の形状は先端が細く、たいらになっています。
木の幹のように縦の模様を全体に打ちます。
他の槌の加工と違い槌を打つ角度が難しいですが
すぐコツがつかめると思います。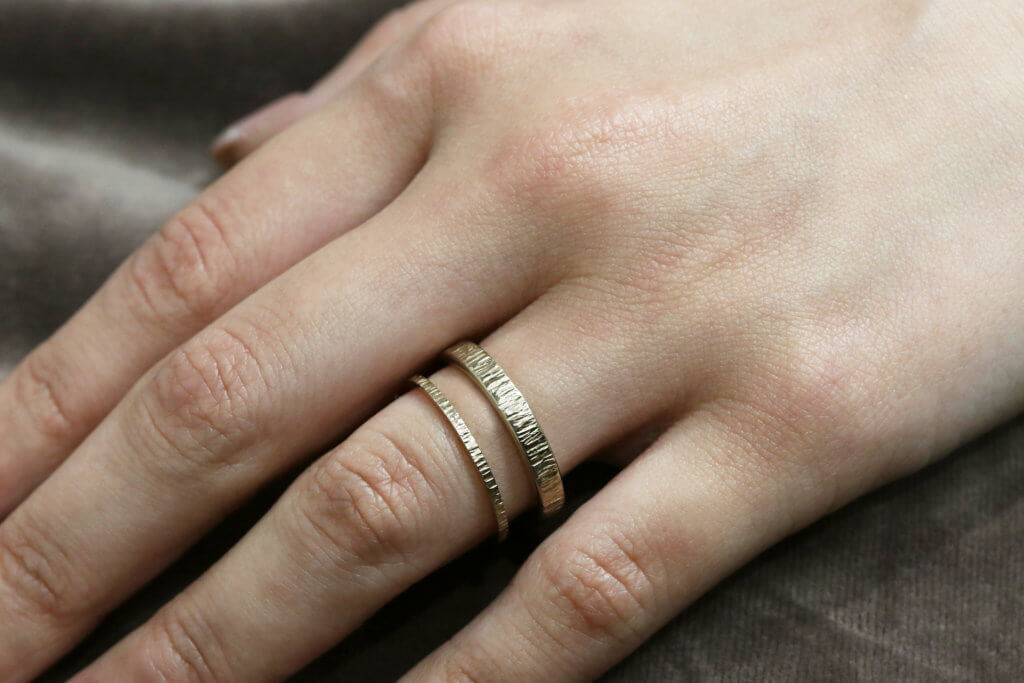 My personal recommendation would be pairing the tree bark texture with rings of slimmer widths. Please try this texture when you sign up for our handmade wedding bands workshop!
手作りマリッジリング、ワークショップで是非チャレンジしてみて下さい。
Thank you for reading this article!
Feel free to drop us an inquiry, or click the "Book Now" button to make an appointment: BOOK NOW
Our Instagram will be updated every now and then, so please stay tuned!



Foresta Texture ー A Touch of Nature