Hello, I am Shindo, a craftsman.
At some point of time in life we must have experienced having hard time picking out presents for a birthday or anniversary gift. In addition to a lovely dinner or celebration, how about giving the recipient a little memento to remember the day?
Speaking of memento, nothing beats a shared experience. Every time you look at your handmade ring or bangle, it will remind you of the quality time spent on crafting the jewelry together.
It's easier to prepare if you know in advance what you want.
There are also his/her preferences and size.
Dine at a fancy restaurant on your birthday or anniversary, prepare a cake, have a party, ...
How about adding another "handmade episode together on the anniversary" to it?
The completed ring or bangle will be an item that reminds you of the episodes of handcrafting together every time you look at it.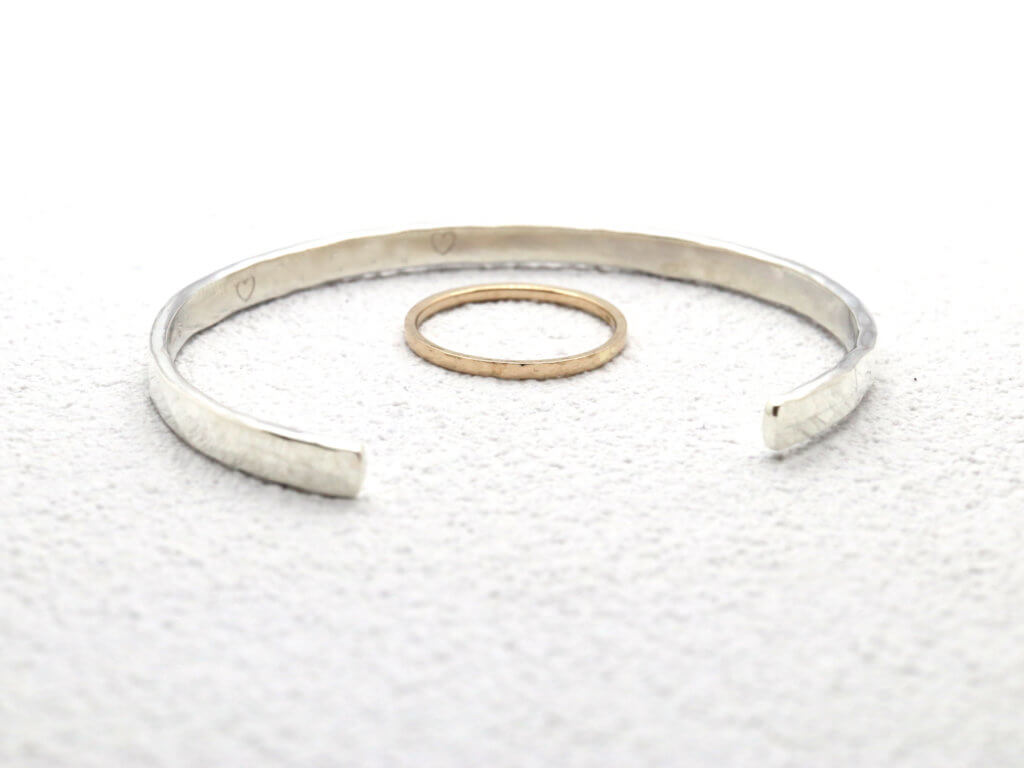 We've had friends who participated in our workshop together to make something discreetly for their friend as a birthday gift, and customers signing up for the workshop alone to make handmade engagement rings and anniversary gifts etc.
Many men have come to the store alone to make engagement rings or anniversary gifts.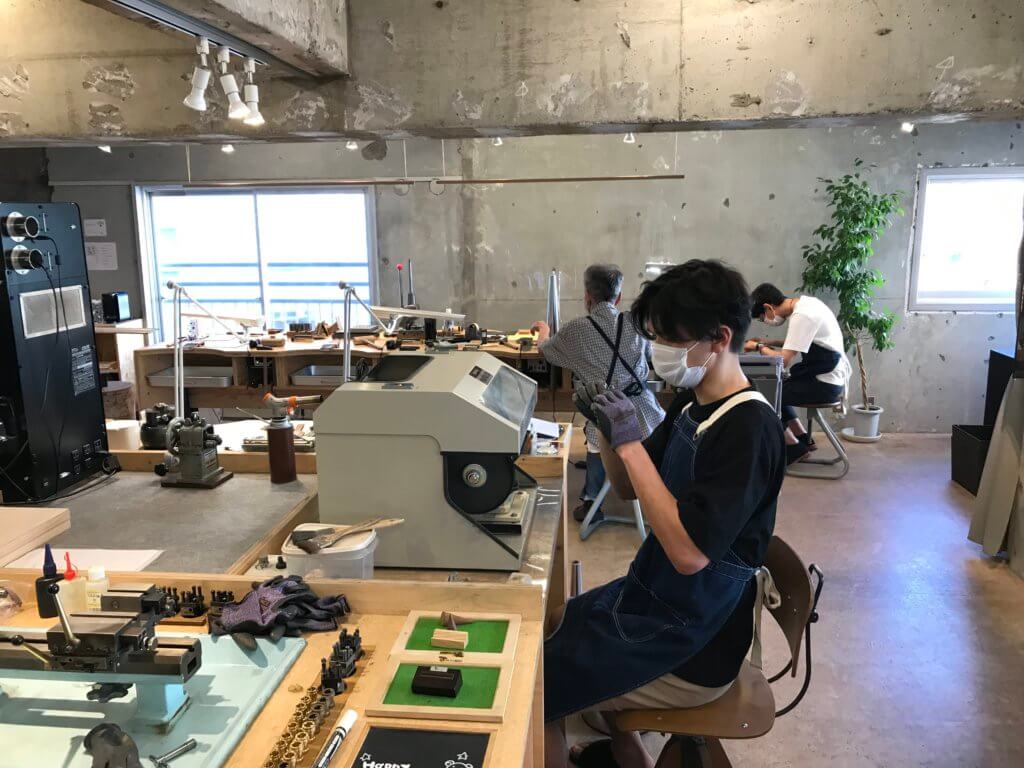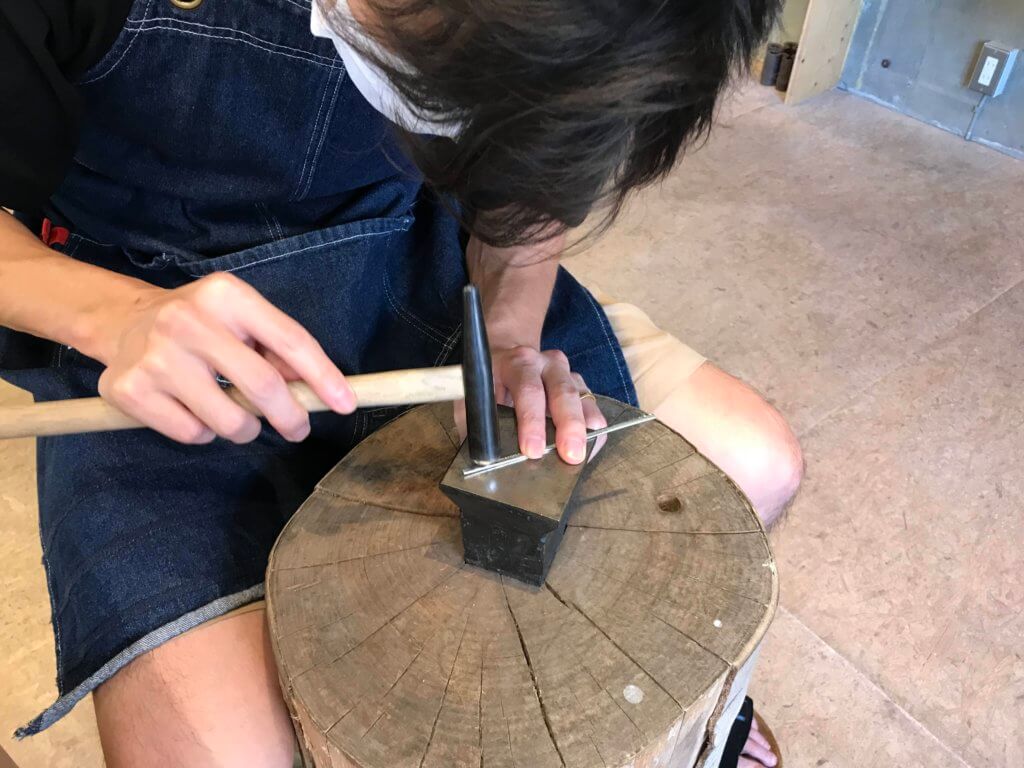 It is also perfectly fine for friends and couples to create an item together!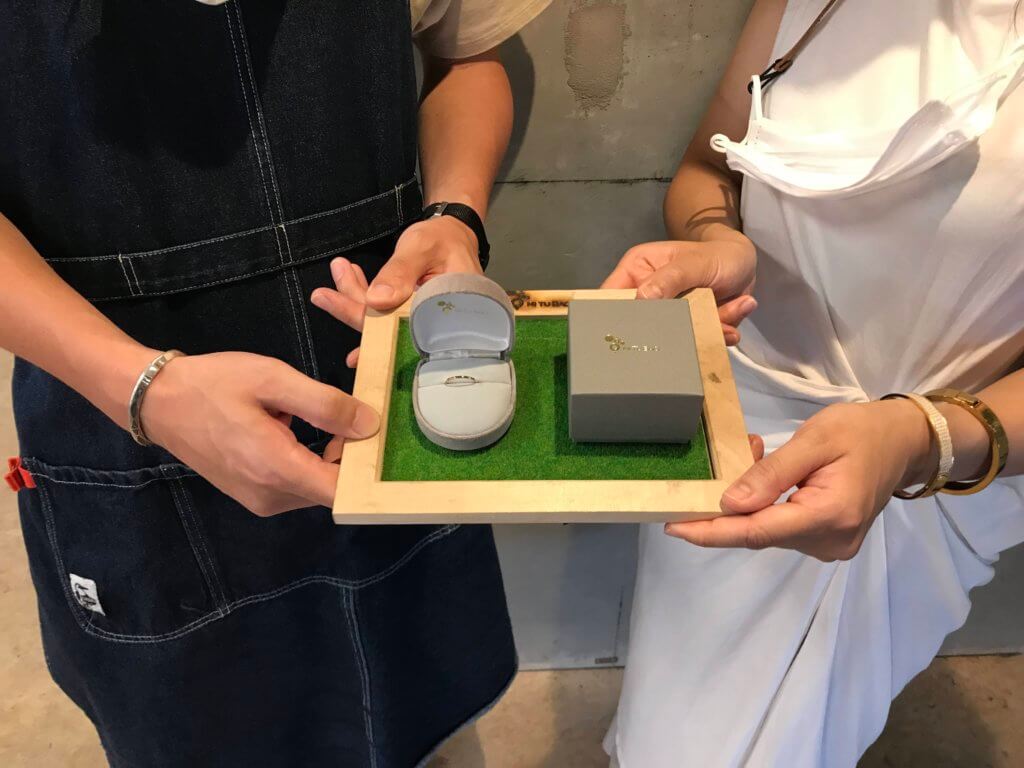 MITUBACI is an atelier with an interior that fuses rustic and modern touches, exuding a relaxing and enjoyable space for all visitors.
(Let's just say it's a bit of a fancy workshop.)
You will be able to enjoy creating in a relaxing space!
You may also request our staff to take pictures of your workshop processes and handmade jewelry as a keepsake! Feel free make an appointment with us. We look forward to seeing you soon!
We would be happy to assist in the creation of important episodes along with the production of anniversary items.
We're waiting for your reservation!
Our Instagram will be updated every now and then, so please stay tuned!



A New Shared Experience for A Day To Commemorate