The price of the silver jewelry includes the engraving that you can type yourself.
Engraving on silver jewelry uses larger engraving than on wedding rings.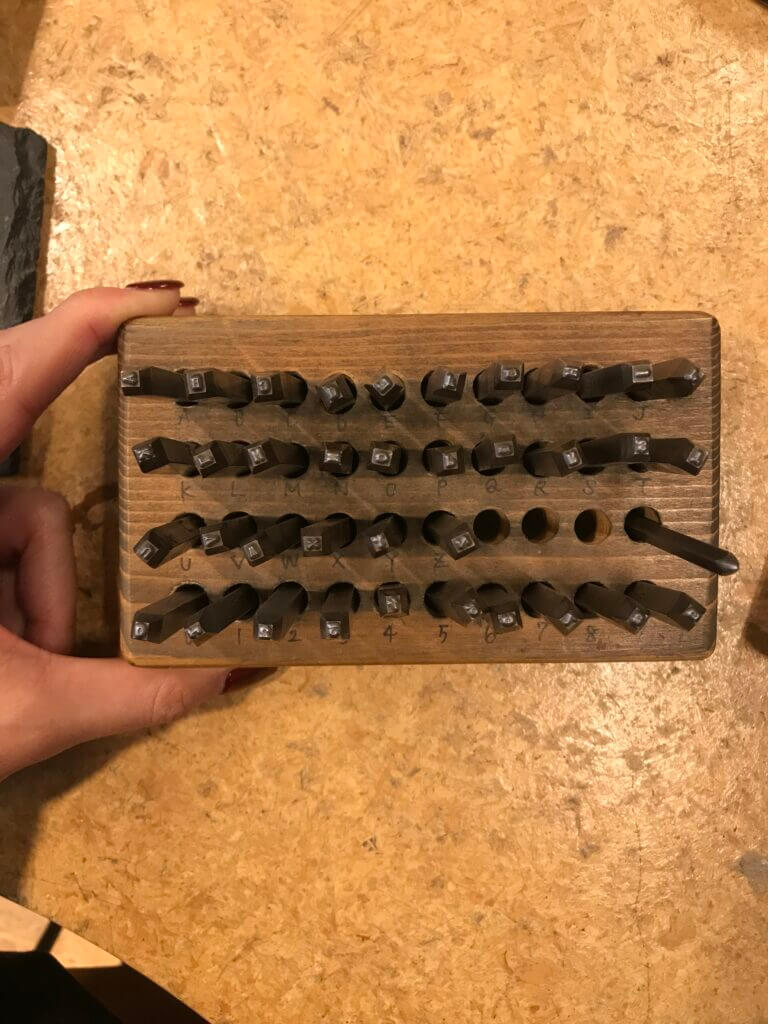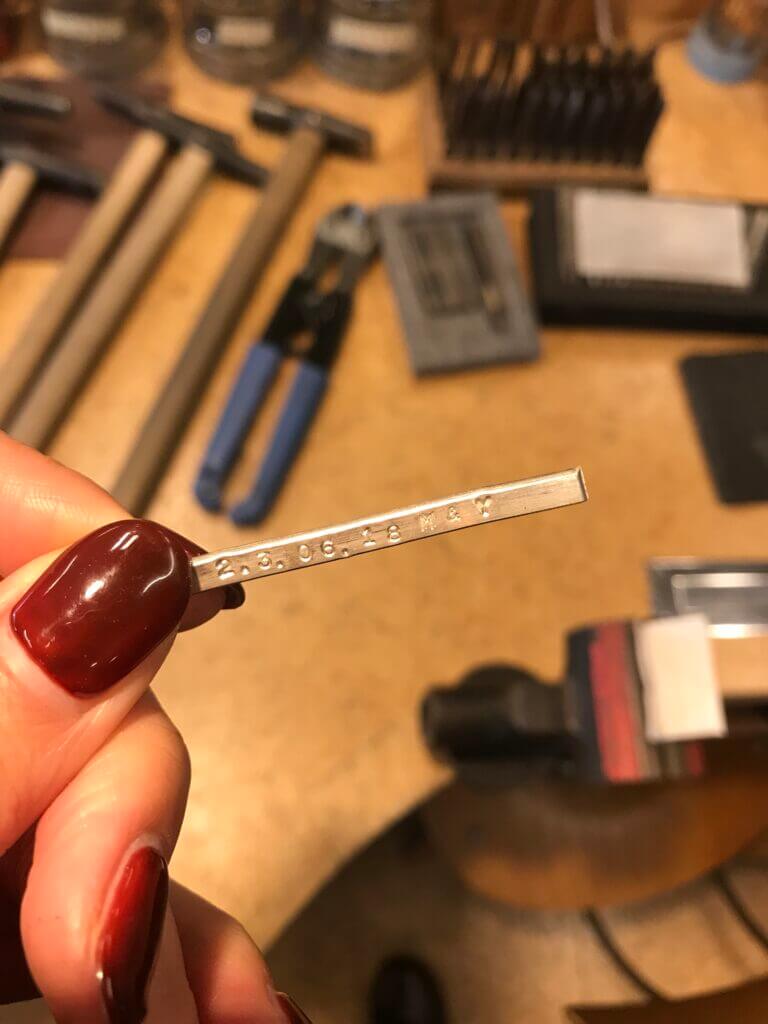 Before engraving the actual ring or bangle, you can practice on the same silver material.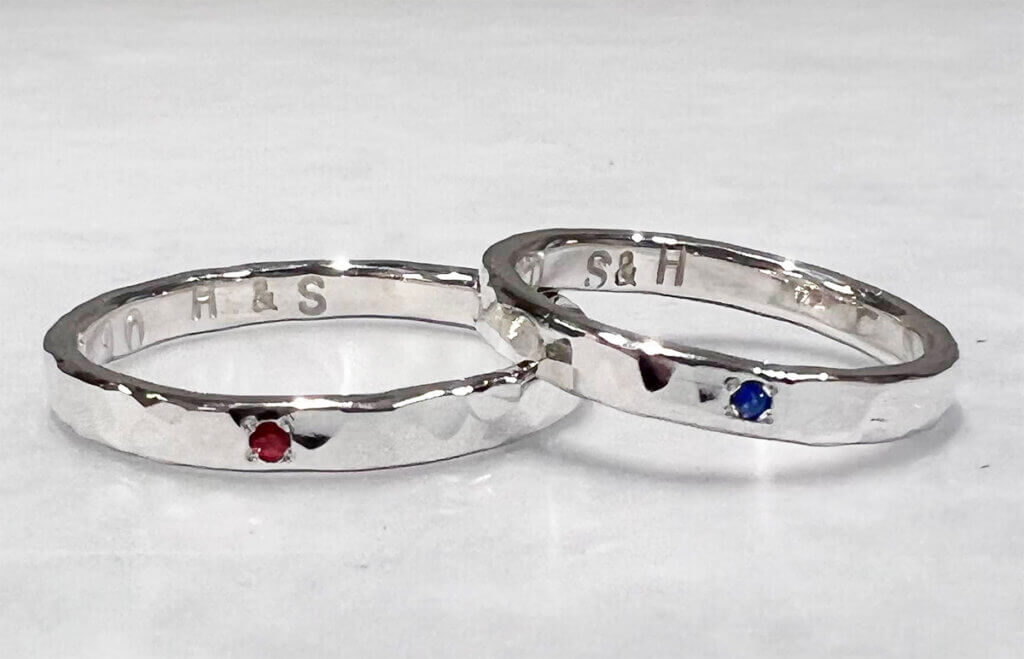 Pictogram engraving is also available.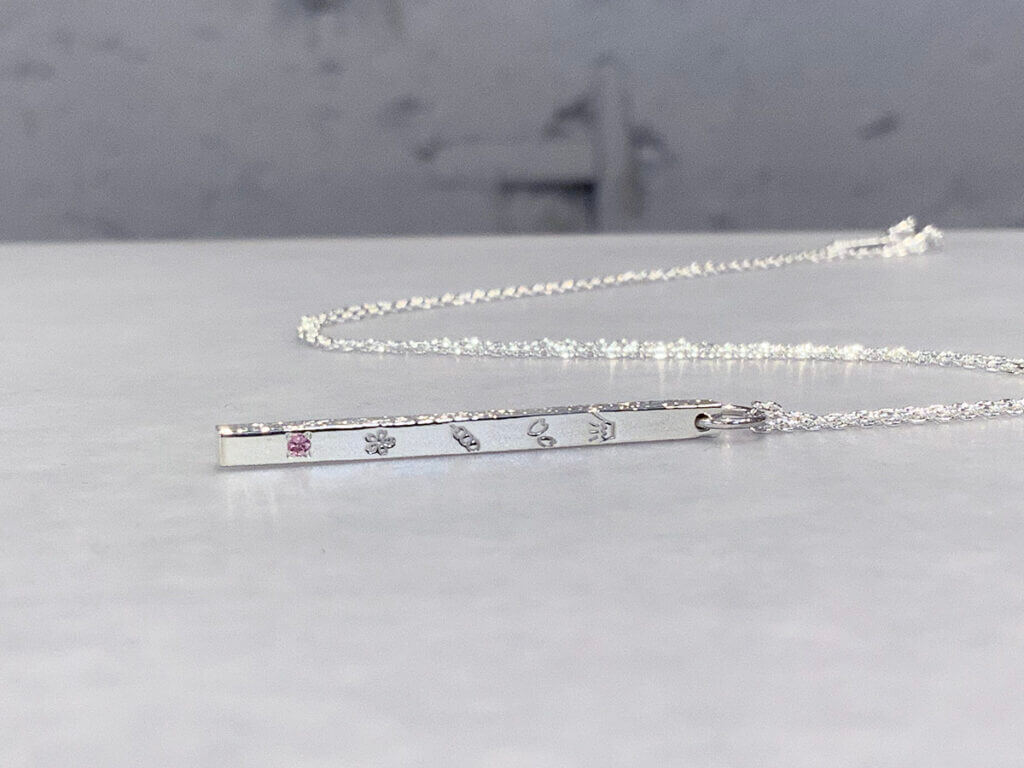 If you wish to have the pictograph engraving on a platinum or K18 gold ring, please select a width of 2.5 mm or more.
If you want to add a lot of characters or use lowercase alphabets or Japanese fonts, you can choose laser engraving for a fee.
There are six fonts available.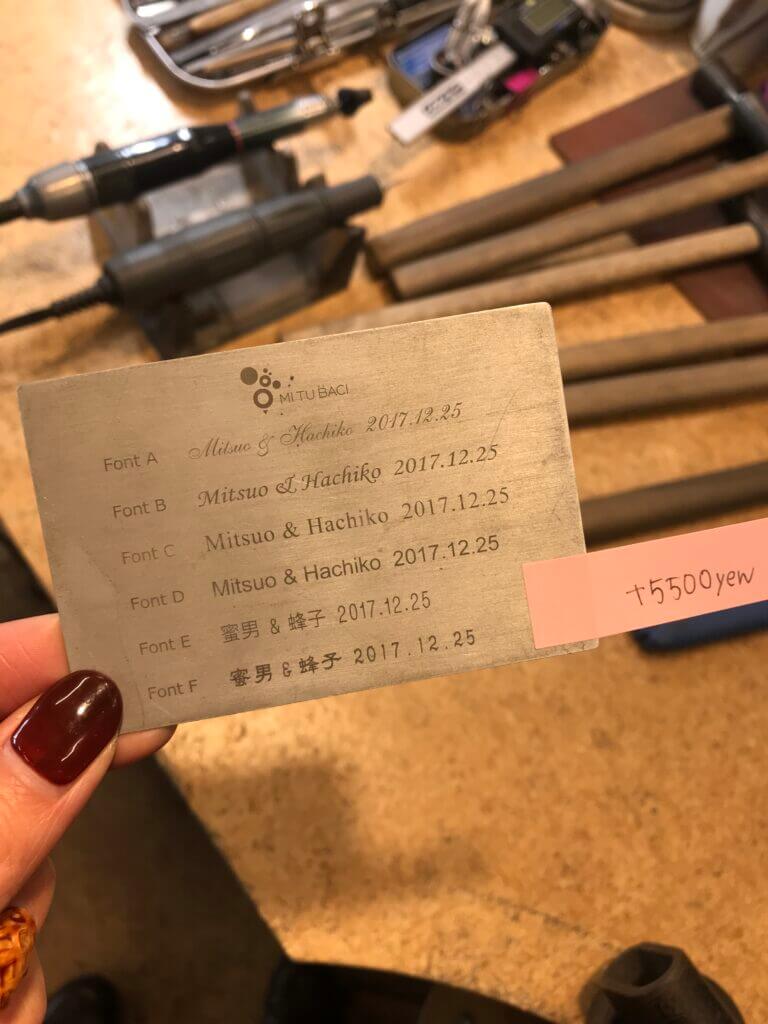 If you have any questions about engraving, please feel free to contact us.