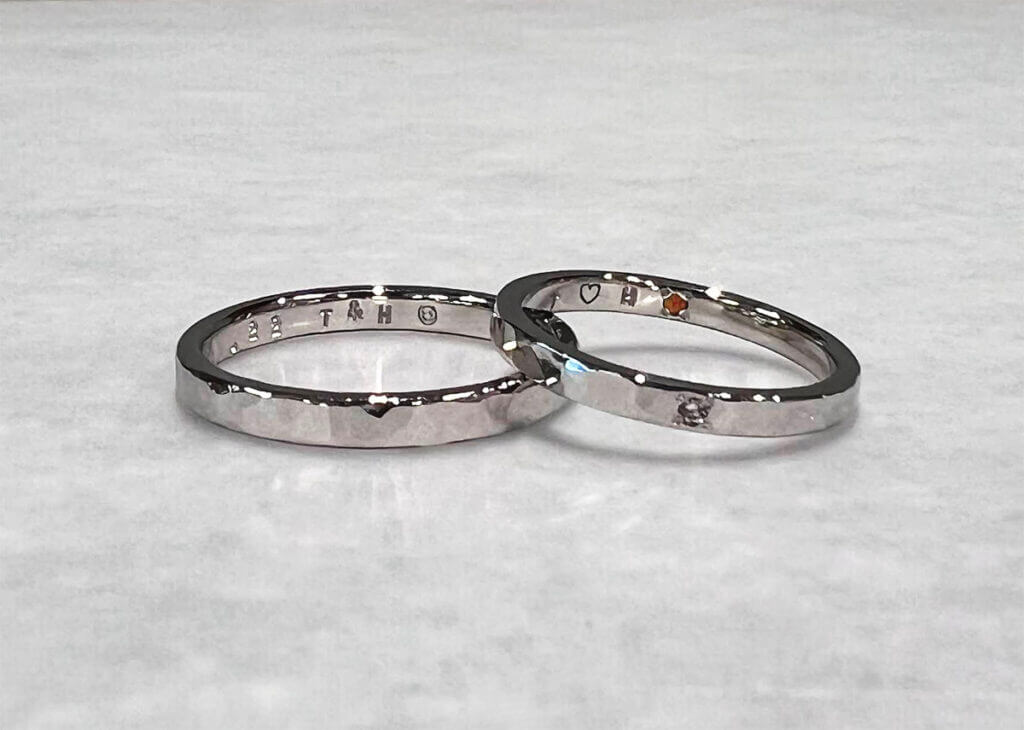 Ring Details
Pt950 platinum Hammer
Pt950 platinum hammered + diamonds + citrine (inside)
---
We received a message from a craftsman
He was kind and the atmosphere in the restaurant was great!
The procedure was explained in detail and I enjoyed making it without worry with recovery.
You complimented each of our work and made it a memorable day. Thank you very much!
---
Thank you for your visit, Mr. M!
Customer's Voice] Hammered platinum handmade wedding band