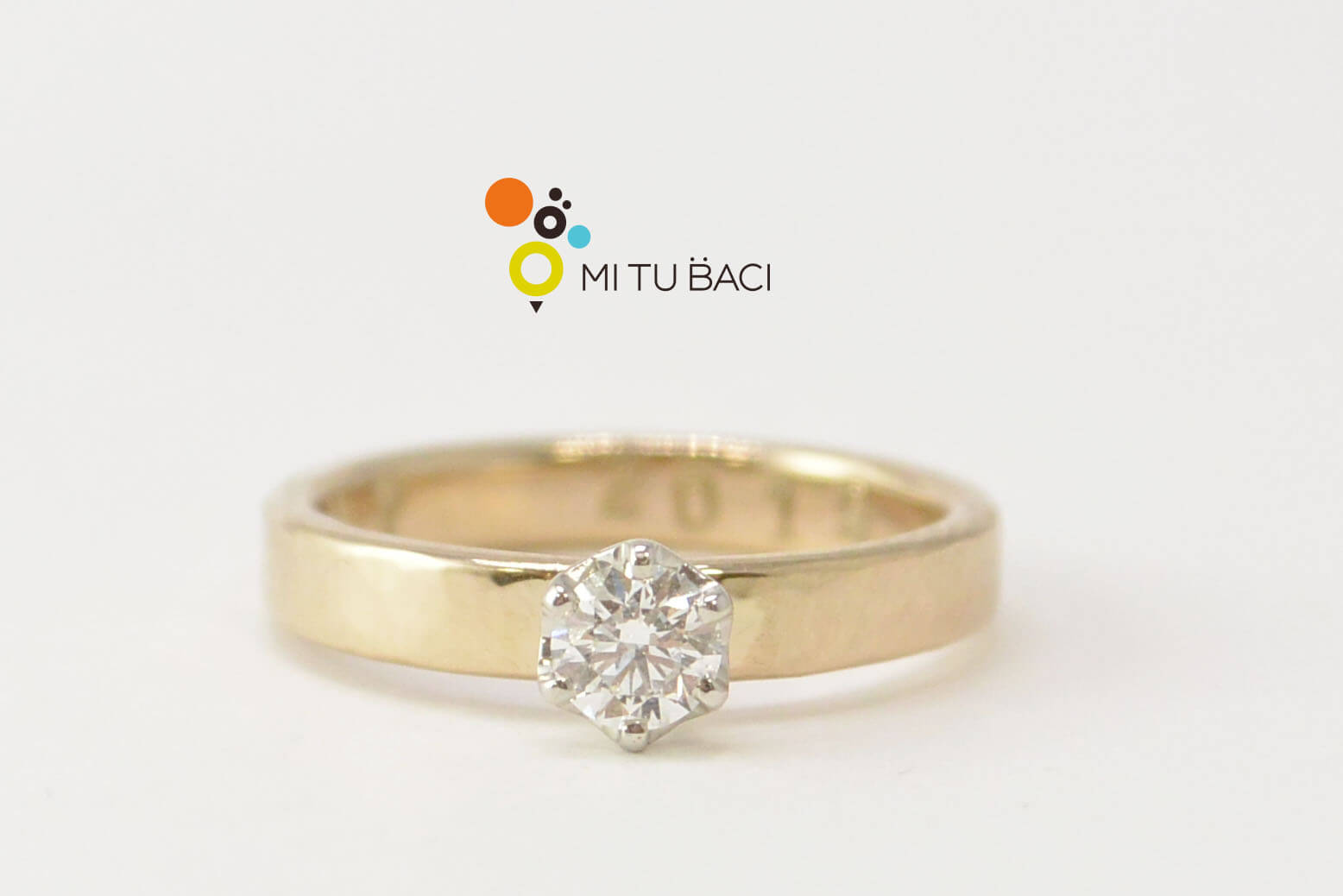 Hello everyone,
Here are some of the rings we have made for our customers and what they have to say about them!
Today, we will share about K-san's visit.
2.9mm width 18k Champagne Gold with hammered texture and diamond
Although our ring samples come in a width of 1.7mm, we are able to customize the width to suit our customers' preferences.
It turned out to be a very glamorous and lovely ring!
Below are snaps of the ring-making process.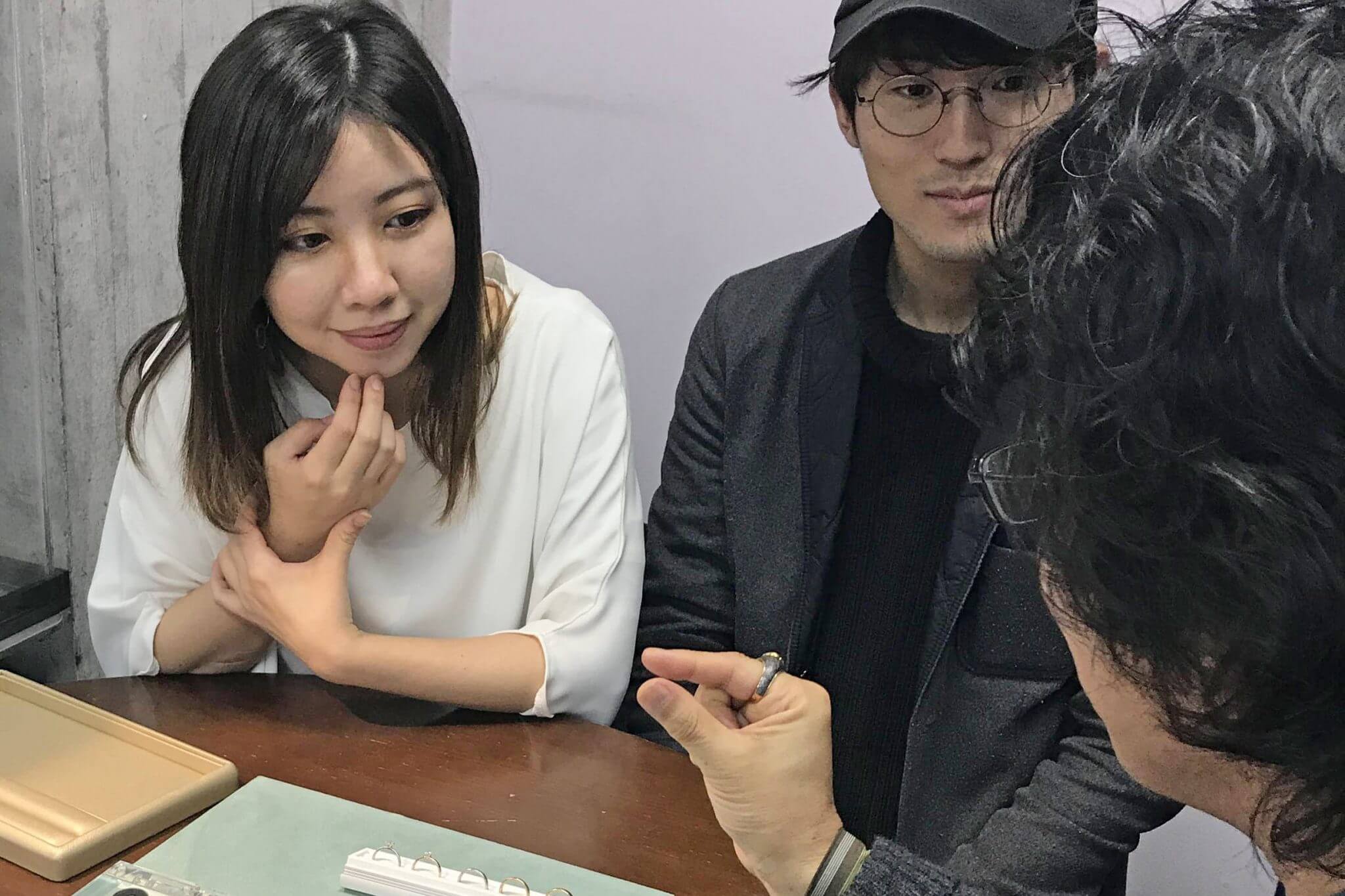 Customers are shown various engagement ring samples before they decide on their ring design.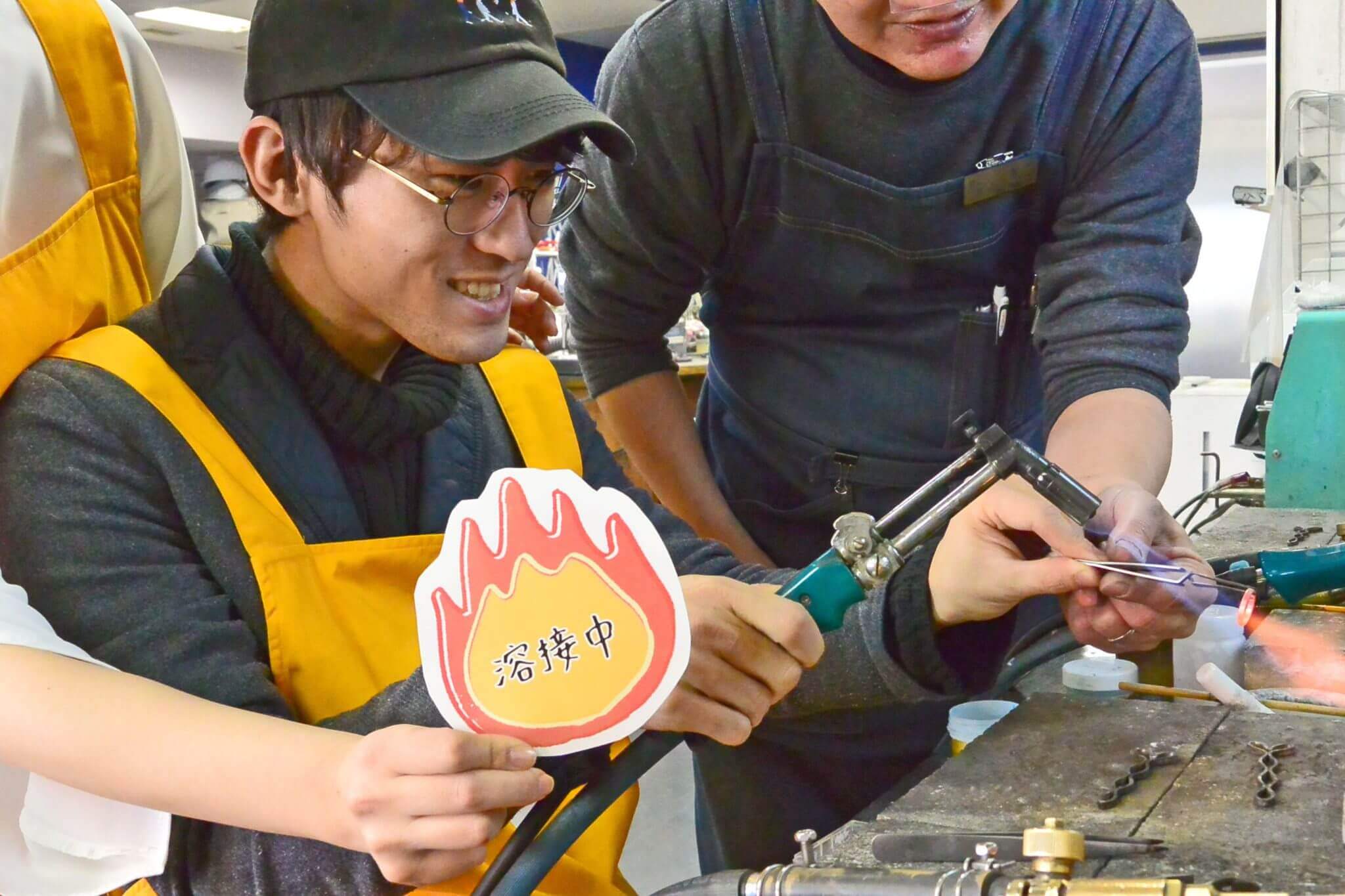 After hand engraving the metal ingot with stamps, the metal ingot is heated up, bent and soldered. Although the process involves dealing with fire, please be assured that our artisans will provide ample support and guide you through.
Although fire is involved, please be assured that skilled ring craftsmen will be by your side to assist you.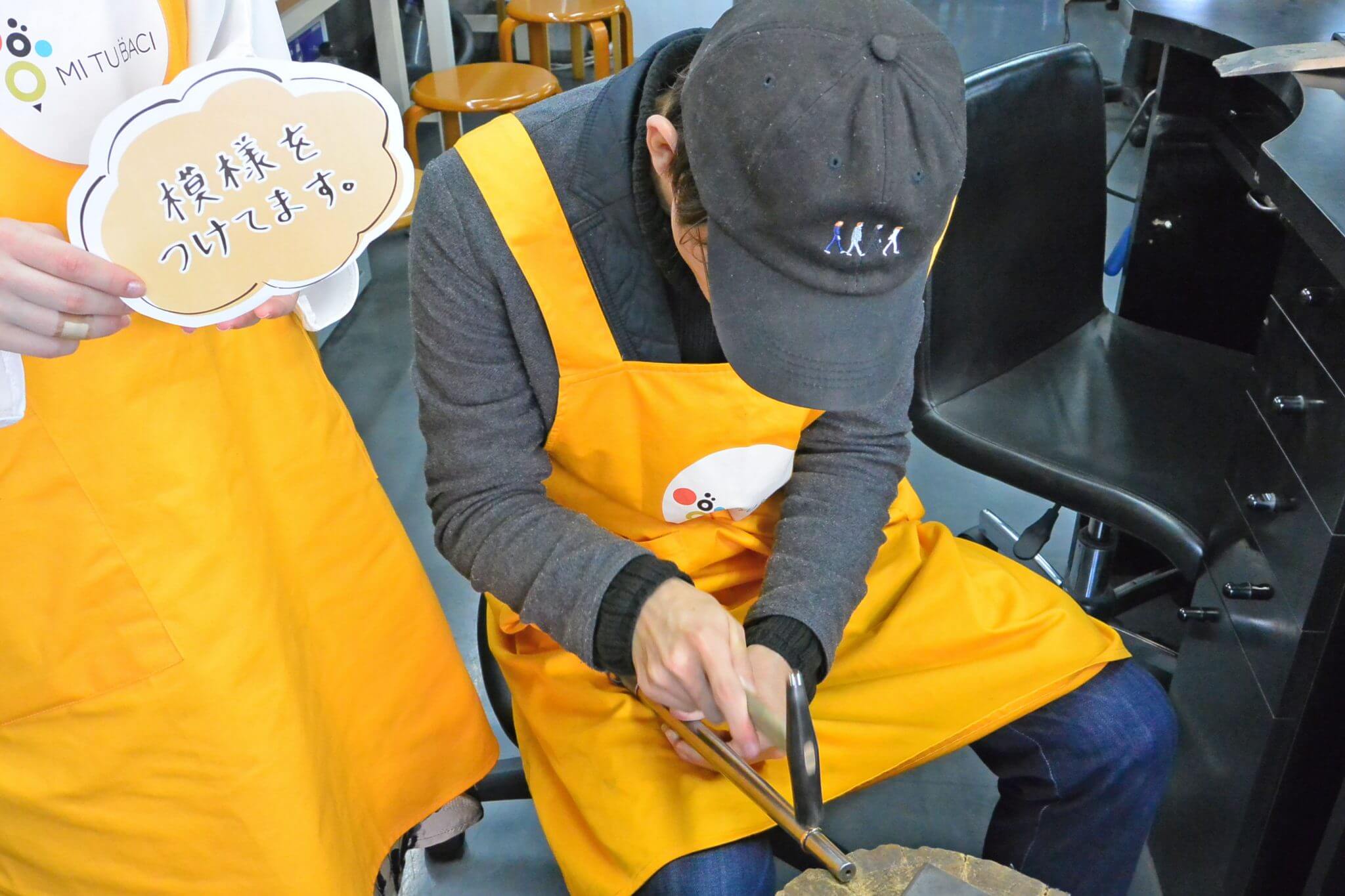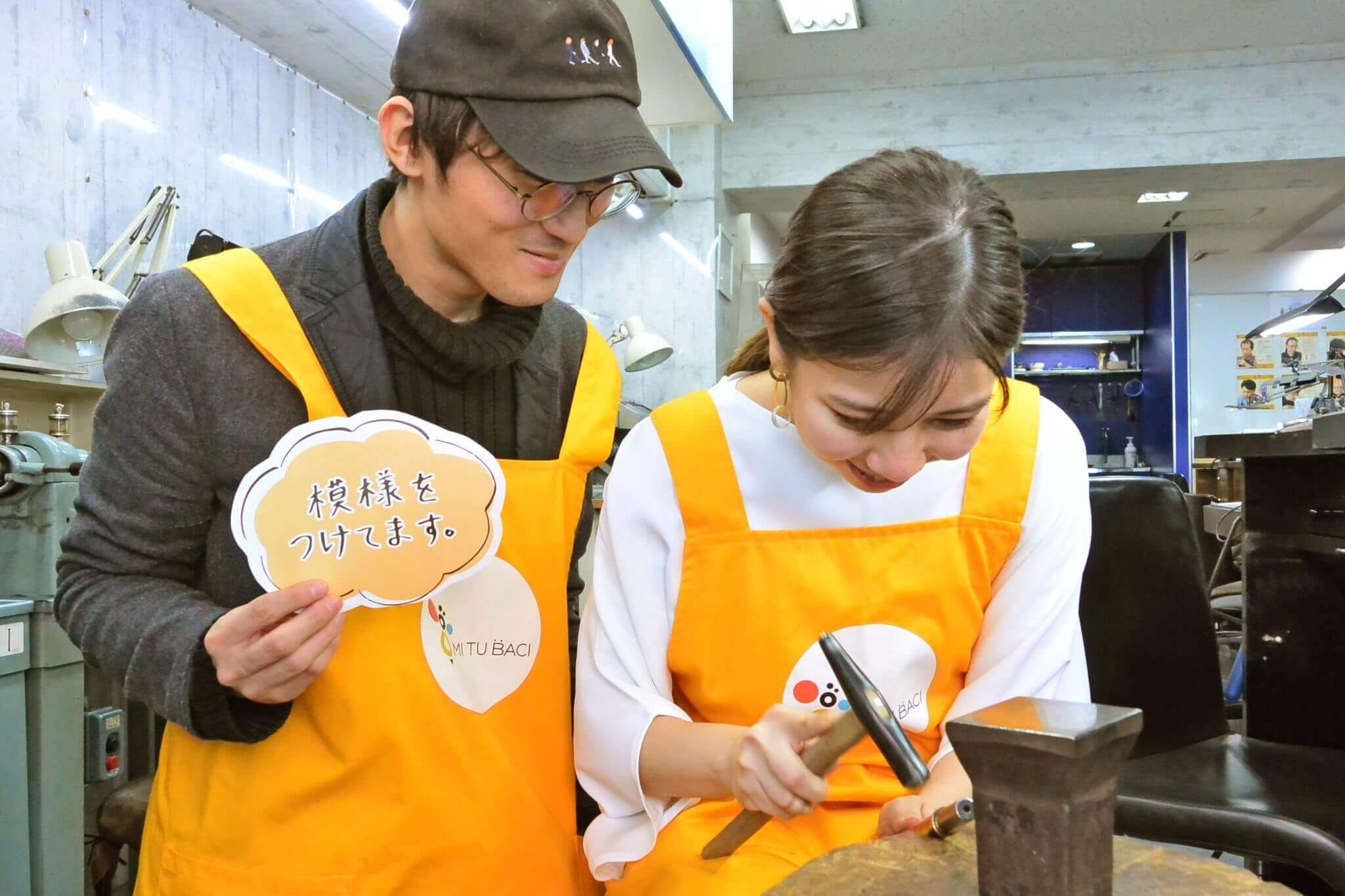 Here we have the hammer for the hammered texture. As its name suggests, every hit on the ring creates a dent, and collectively the dents give a handcrafted and sparkling finishing.
⠀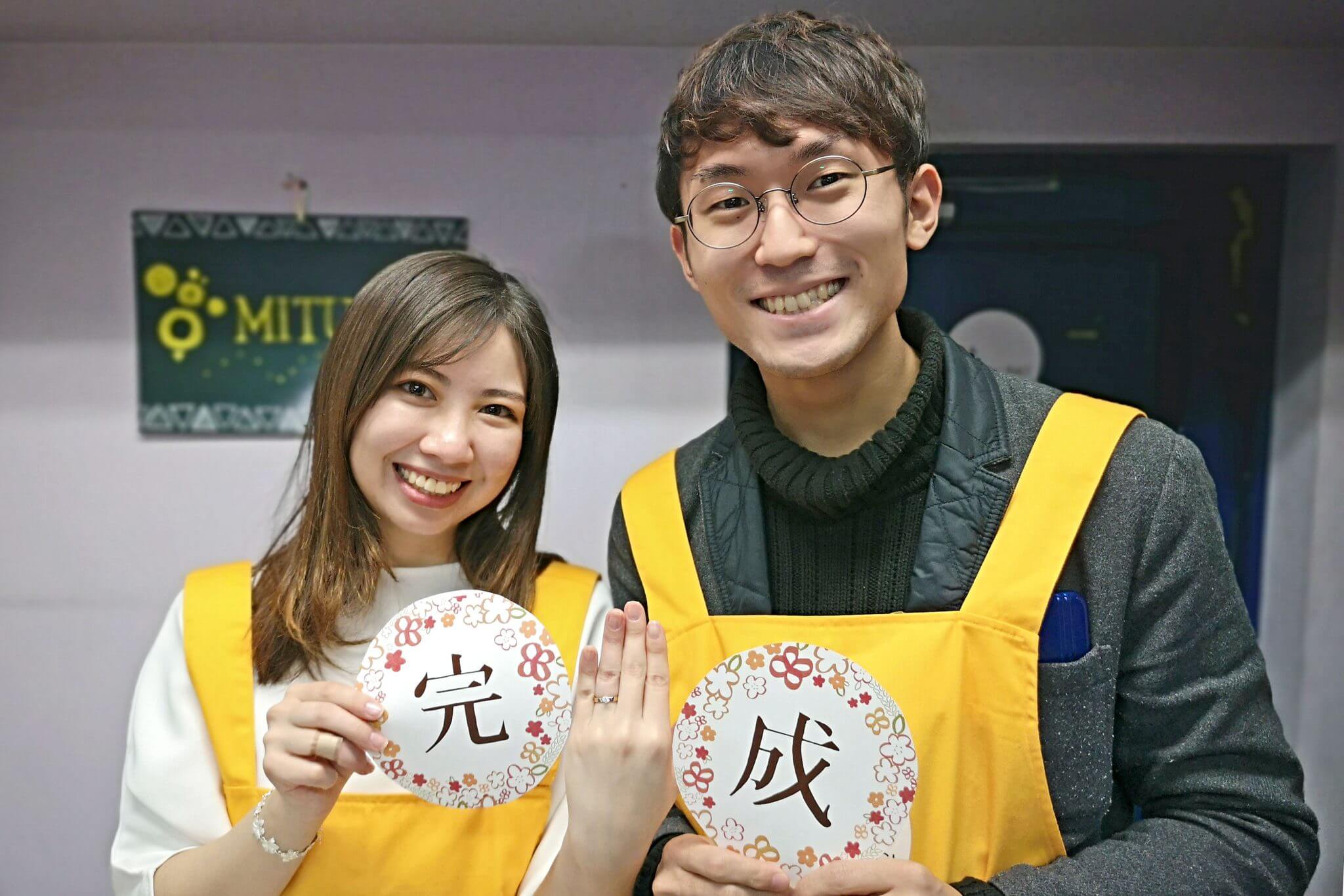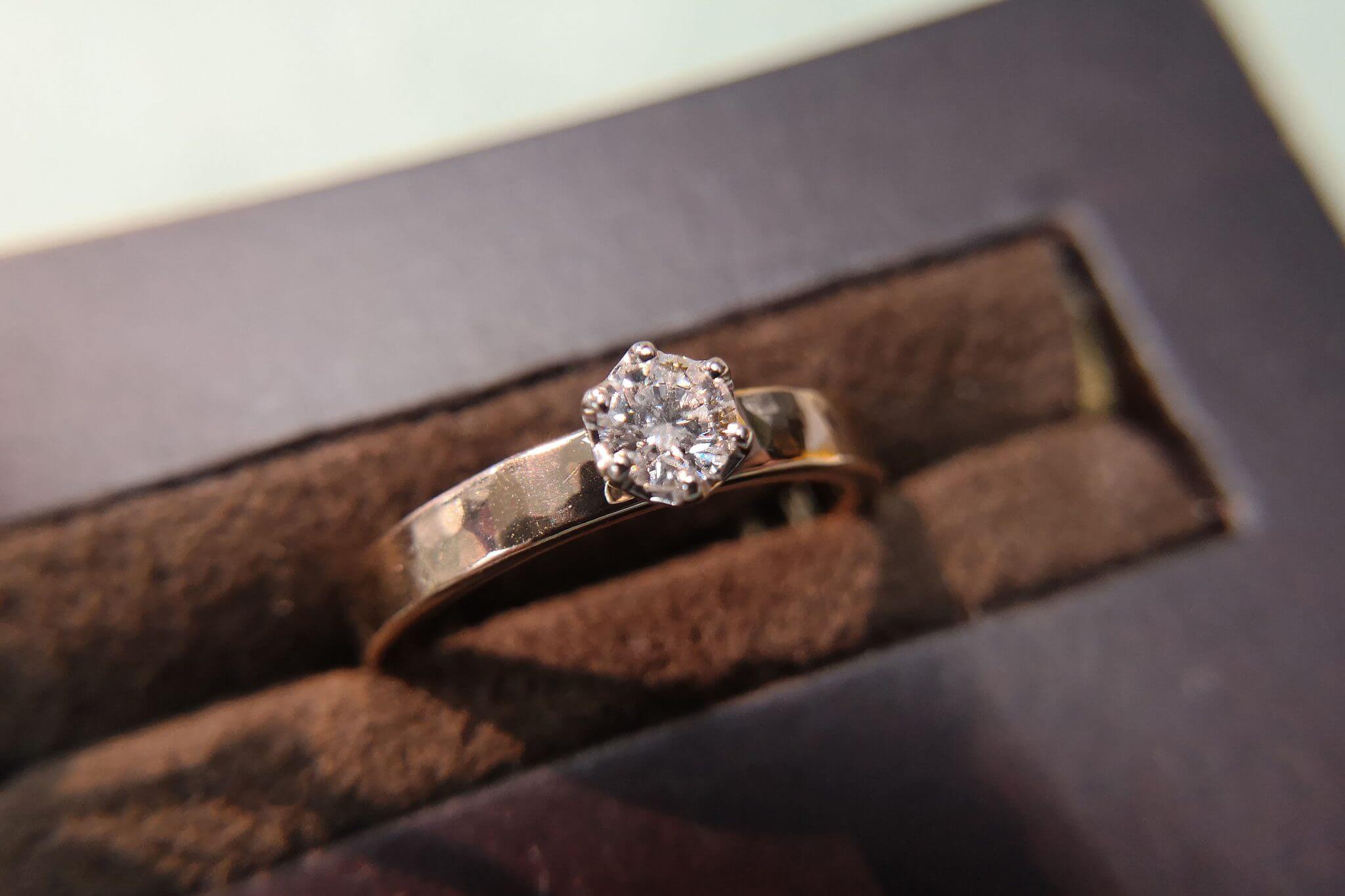 After polishing the now hammered surface, the ring is completed!
We're also very happy to see them having a great time! Here's what they have to say in our short survey:
We would like to introduce you to a questionnaire that we received after the production.
Q: What was most enjoyable about the workshop?
・Being able to forge a one-of-a-kind ring in the world, and gaining the memorable experience.
・Being able to see how a piece of metal ingot transforms into my ideal jewelry.
・Having a conversation with the artisan and seeing them in action (a rare and fresh sight!)
⠀
A message to K-san:
Thank you both for visiting MITUBACI atelier! We are so glad to be a part of your memorable journey.
To our readers, we also accept appointment requests for customers who wish to view our ready-made engagement and wedding bands collections, and workshop tours. Please feel free to contact us for more information.
______________________________________________
To make an appointment, please click on the "Book Now" button below:
Visit our main webpage here for more workshop courses and feel free to drop us an inquiry: 
 MITUBACI website https://www.mitubaci.co.jp/
*This article is published with the consensus of the customers.
Customer Review: Handmade Engagement Ring—18k Champagne Gold