You can drop by after work, we're starting a workshop!
Hello everyone, this is Shindo from MITUBACI.
Today I would like to introduce you to a new plan.
Weekday evenings from 6:30 p.m., limited number of people.K18 layered ring production course has started! You can try your hand at making rings after work at Sangenjaya, Tokyo.
These days, there are many activities you can go to in the evening, such as English conversation, cooking classes, yoga, etc.Â
For some time now, we have been receiving requests from our customers to have a workshop during the evening hours, so that they can drop by after work on weekdays. We think it would be fun to make jewelry after work. There are many restaurants in Sangenjaya that are open until late at night, so it would be nice to go out for a good meal after making jewelry.
The jewelry that can be made isK18 layered ring (skinny ring)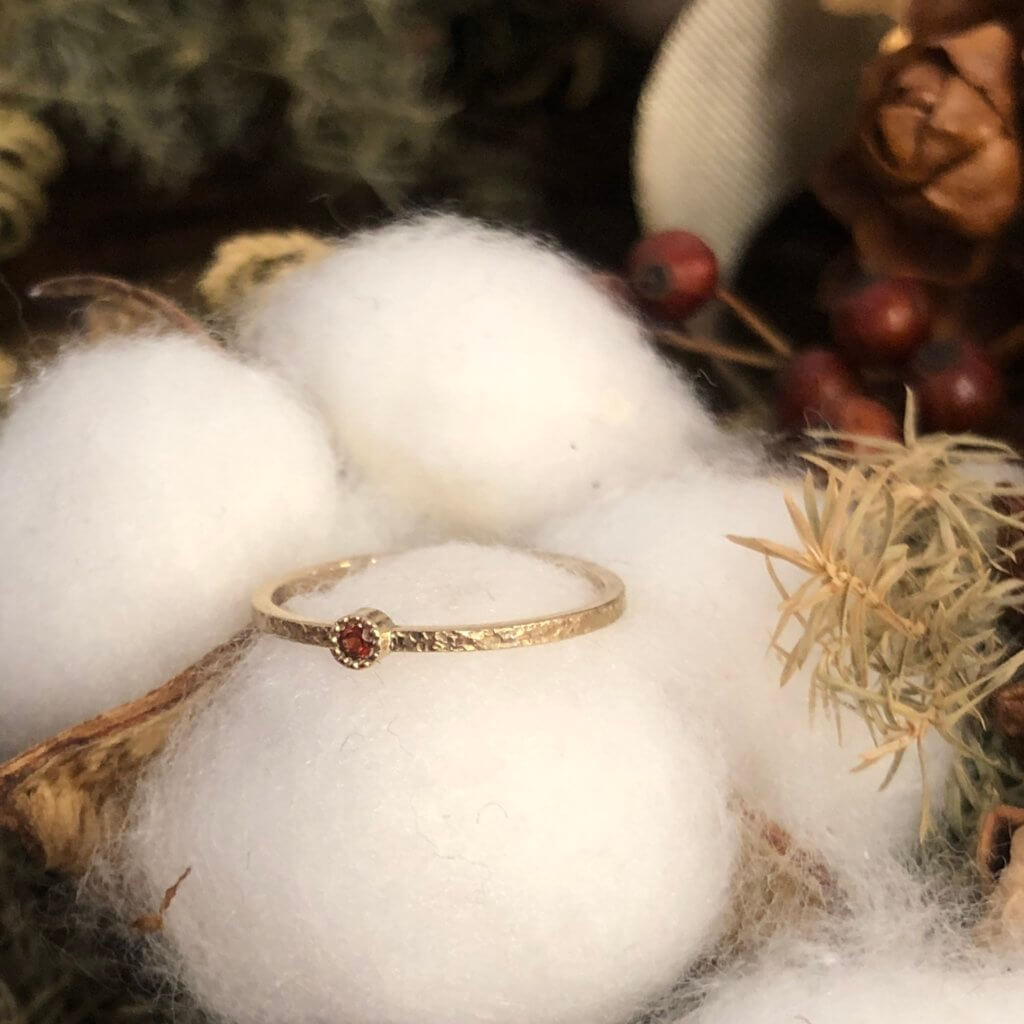 Handmade by hand with various finishes such as hammered pattern, twisting, matted, etc. by your own handsK18 layered rings are created with artisans.
This 1.1mm wide, skinny, slender ring creates a delicate atmosphere when worn alone.
It is also recommended for layering with your existing jewelry.
Optionally, birthstones or diamonds can be set.
Rings with birthstones make great birthday gifts.
If you wish to add a birthstone or diamond as an option, our craftsman will process it after the ring is completed.
Please allow 60 minutes if you wish to have your jewelry placed and take it home on the same day.
You can come to our store for pick-up at a later date, or we can mail it to you.
We will take pictures of the production process and send them to you by e-mail at a later date.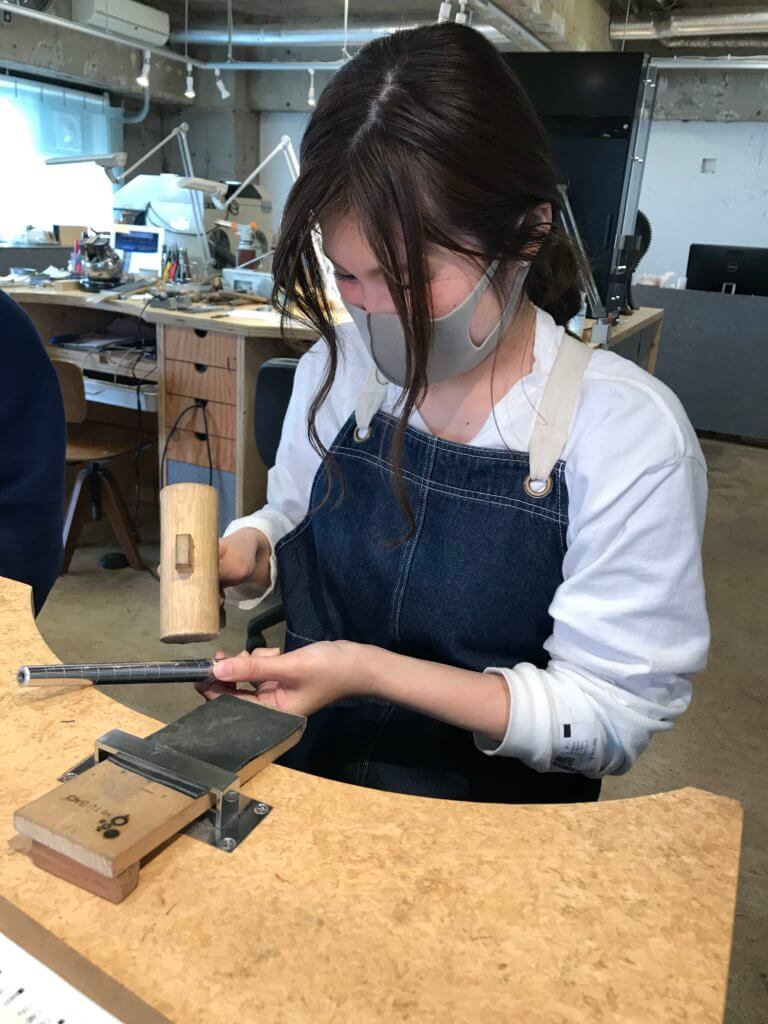 ◆Workshop days
 Friday 18:30~ 1 pair max. 2 persons
◆Production time: about 1 hour and 30 minutes (more time will be required if there is a stone setting)
Price: 27,500 yen (additional birthstone and diamond + 22,000 yen)
 Payment can be made in cash or by credit card.
*Only K18 champagne gold workshops are available for evening courses.
 Please note that we do not accept reservations for silver item workshops!
 <Please call us for more information or to make a reservation.
 03-5787-8238
You and your partner can also make a reservation and work together to create a single ring.
How about creating a story of a special gold production experience for a special anniversary?
We look forward to your inquiries and reservations.
Handmade K18 layered rings|Evening workshop where you can drop by after work