Have you ever given a present to yourself on your birthday?
I am the one who gets ready to be in a good mood here and there because there are so many things I want.
Besides couples, MITUBACI has received many customers who wished to make handmade jewelry as gifts for their loved ones and even for themselves!
In this post, our customer made herself a birthday bangle!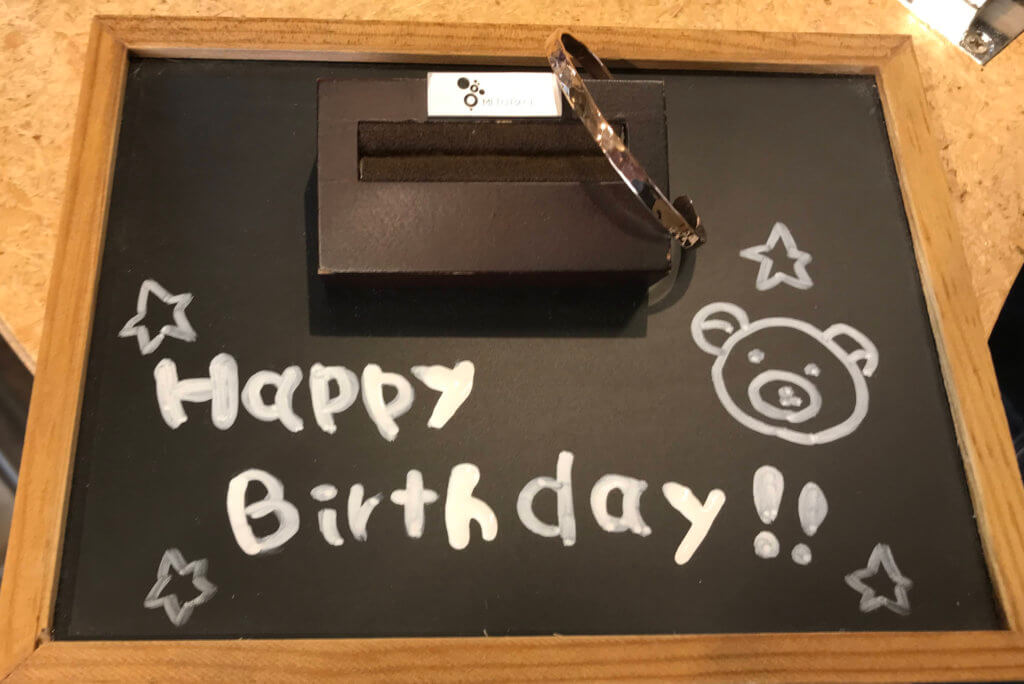 On top of her personalized bangle, she also opted to have her birthstone, peridot, set on the jewelry, making it extra memorable!
Here's what she feels about the workshop experience: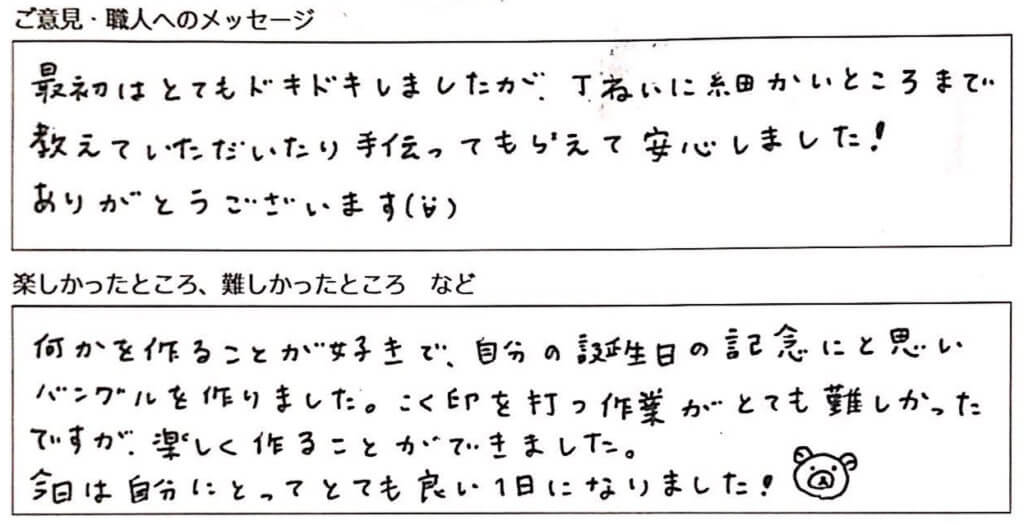 ◇ A message to the artisans
"I was really nervous at first but your detailed guidance put my heart at ease! Thank you so much."
Thank you.
◇ What was interesting/challenging about the workshop?
"As I like handicrafts, I've decided to make a jewelry—bangle—as a birthday gift to myself this year. Hand engraving by metal stamps was challenging but exciting. I really enjoyed this day!"
Today was a very good day for me!
***
A message to N-san,
Thank you for your wonderful smile and for visiting us! We are so happy that you've enjoyed yourself! Please visit us again when you happen to be in the area ♪
Please come visit MITUBACI again when you are in the area♪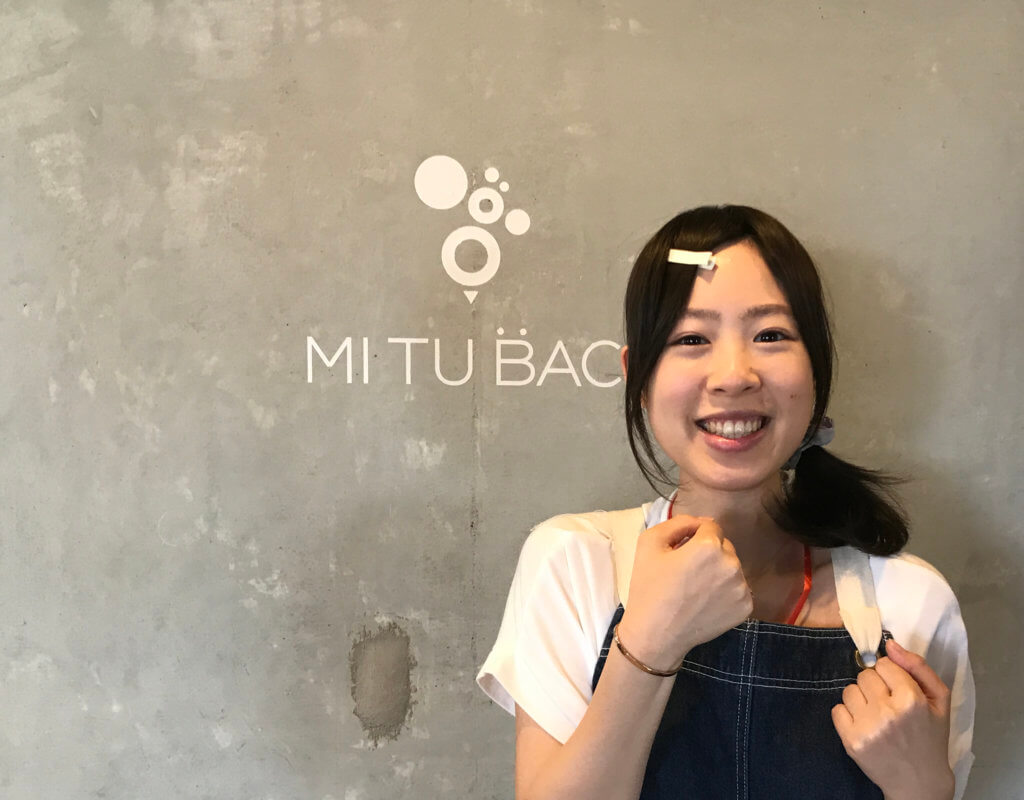 ***
If you like handicraft like N-san, do visit our workshop to make something for yourself as a memento for a special day!
*This article is published with the consensus of the customers.
***
Feel free to drop us an inquiry, or click the "Book Now" button to make an appointment: BOOK NOW
Our Instagram will be updated every now and then, so please stay tuned!



Customer Review: A One-of-a-kind Birthday Gift to Myself