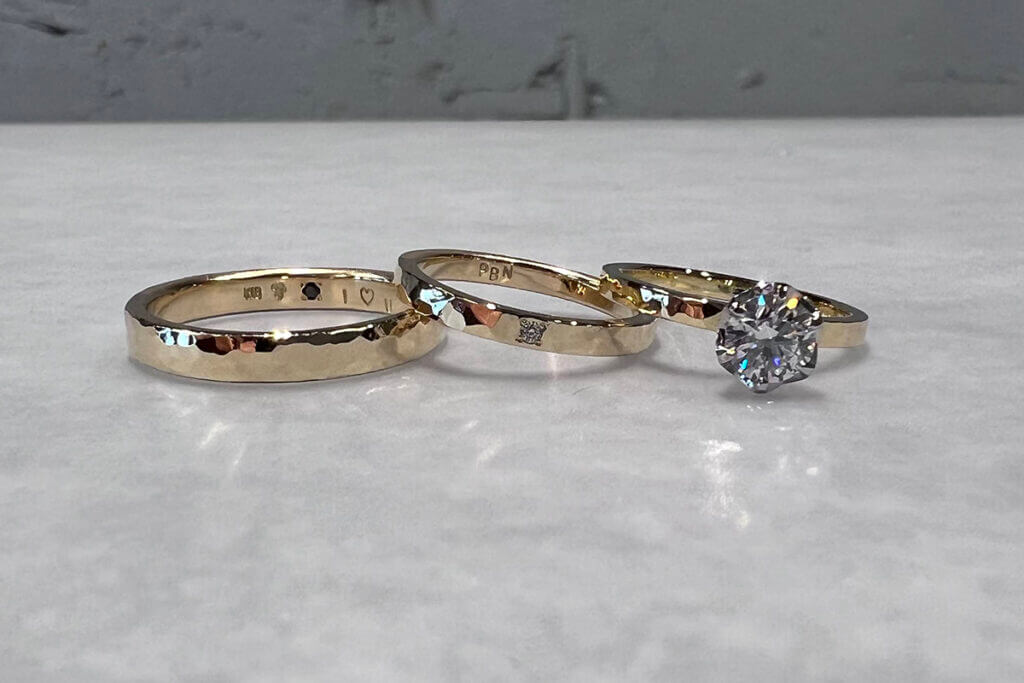 (from left to right)
K18 yellow gold (3.0mm) hammered + black diamonds
K18 yellow gold (2.0mm) hammered + diamonds
K18 yellow gold 0.5ct engagement ring, hammered
---
We would like to introduce Mr. N who came from the U.S.
Mr. N made a total of three rings in one day, a wedding band and an engagement ring.
---
Once you have decided on a design, we will start making it!
The first step is to stamp the engraving.
Check from the side to make sure you can hit it straight.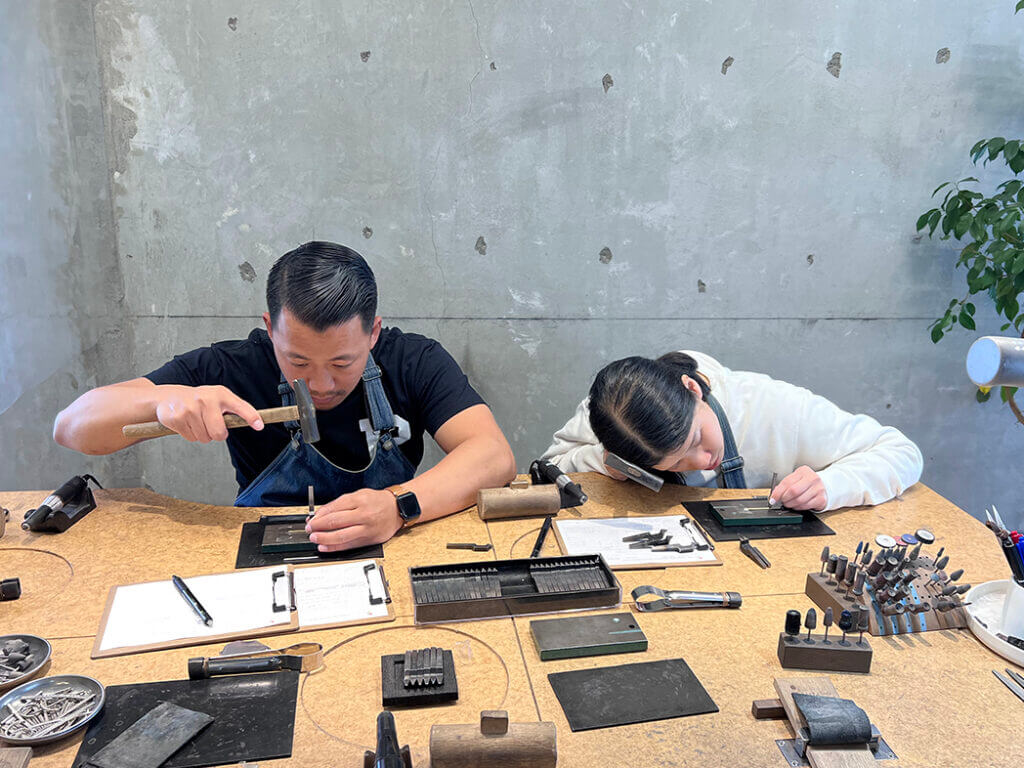 After engraving, it is rounded off to form a ring.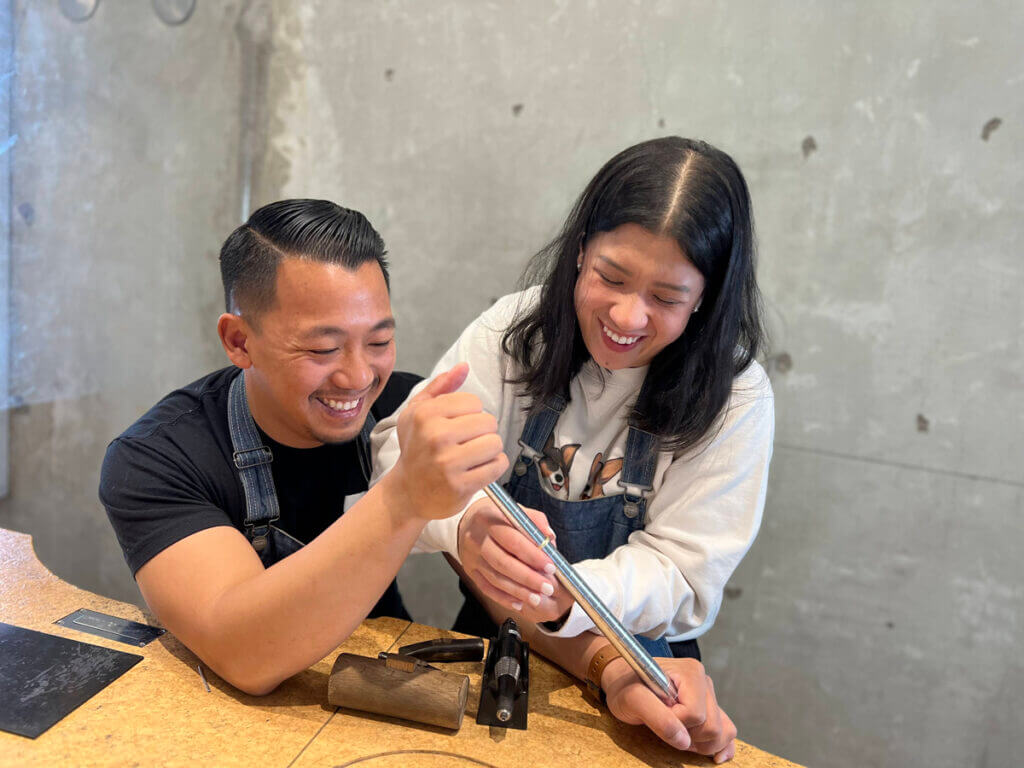 A hammered pattern is hammered into a ring that has been rounded and polished.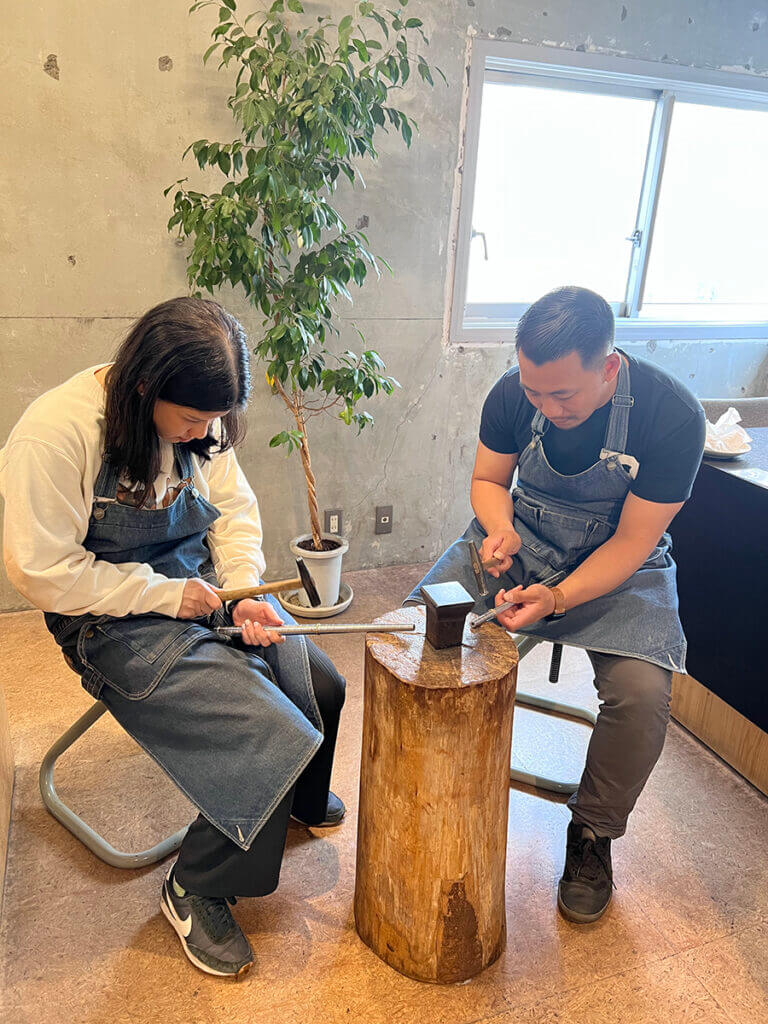 The customer's ring is completed by fastening a diamond to it!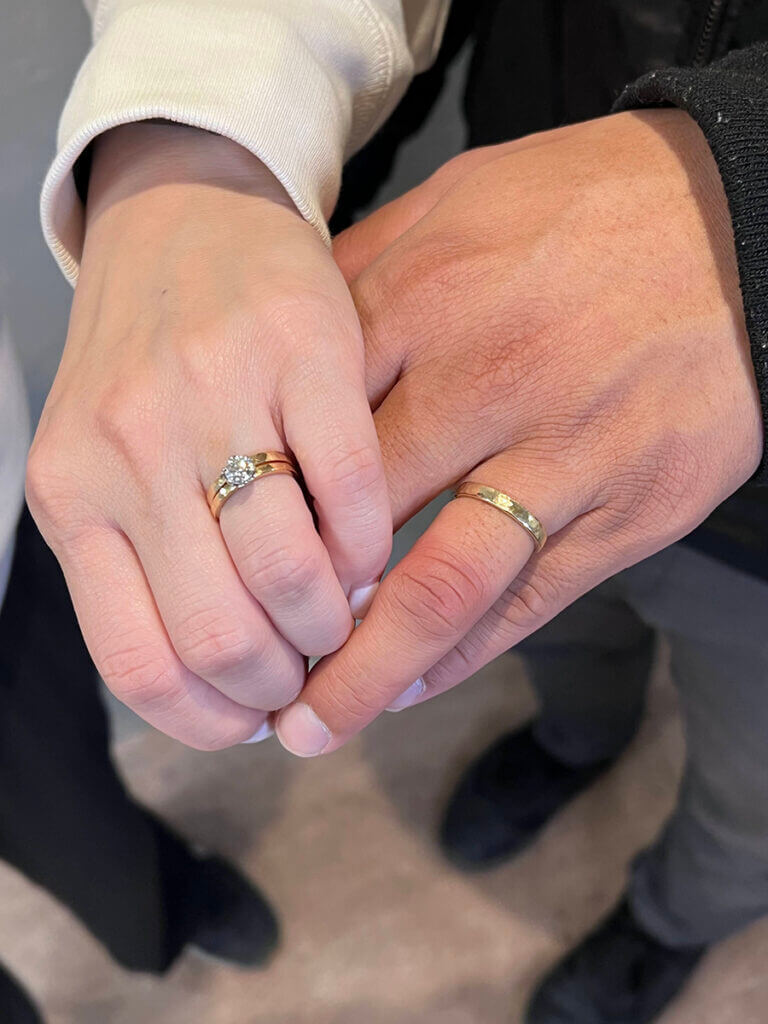 It is beautiful even when stacked.
The customer came to the store in the morning, but this time three pieces were made at the same time, each with its own gemstone, so the delivery was made in the evening.
Because our craftsmen do the work of fastening diamonds and other gemstones, we ask that you wait a little while after your rings are made. In this case, it took about 20 minutes for each of the wedding rings and 2 hours for the diamond setting of the engagement ring. During this time, the customer was dining and sightseeing.
While the gemstone is being clipped or laser engraved, the customer may wait in the workshop or go out to eat. You can also come back to our store at a later date to receive your jewelry. In this case, the customer was returning home the next day, so he took it home on the same day.
---
Experience was wonderful for a foreigner. Excellent service from June and Maiko. They were very patient with us. Definitely recommend to anyone wanting to make their own custom rings. An experience we will never forget! Thank you so so so much!
---
Dear N, thank you very much for choosing MITUBACI. Nishimura was in charge of the initial ring introduction (product explanation), and our craftsman, Yanagizumi, was in charge of the actual making part of the workshop. We are glad you are pleased.
Please visit MITUBACI again when you come back to Japan!
Customer's Voice: Making engagement and wedding rings in one day.