MITUBACI Logo Metal Stamp and Workshop Equipment
This is Shindo from MITUBACI. Allow me to introduce the logo metal stamp we use at our workshops.
Proof of Authenticity
Everyday, there are so many minute details around us that serve meanings. This includes the tools we use at MITUBACI. If you take a closer look at your jewelry made at MITUBACI, you will see MITUBACI logo stamp engraving on all our jewelry. It serves as an indication that the jewelry is made with us.
ミツバチのワークショップでは
・手作り結婚指輪
・手作り婚約指輪
・シルバーアイテムのワークショップ
で使っています。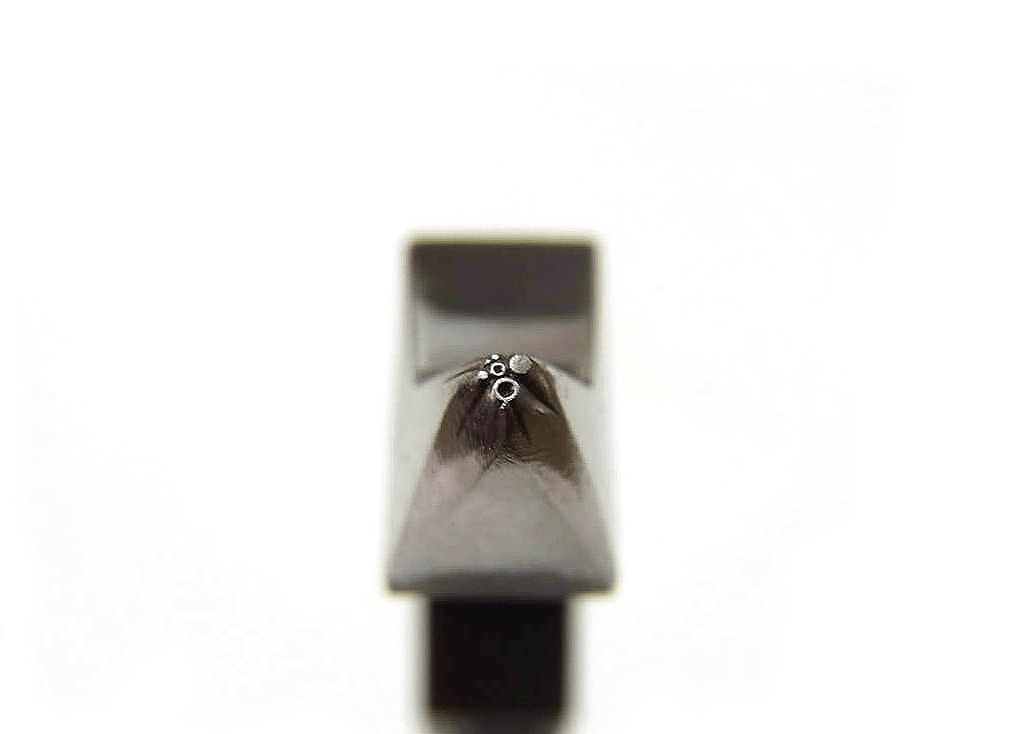 The logo stamp is engraved on the inner wall of the rings. Also, the metal type and diamond carat (if any) are engraved next to the logo stamp. While these engravings are carried out by hand most of the time, sometimes laser engravings are applied.
ブランド刻印の他には、地金の刻印やダイヤモンドのカラット数など刻印が打ってあります。いまもし手元に指輪をお持ちでしたら、みてみてください。
指輪によっては、レーザーの機械を使用して刻印する場合もあります。
How Are the Engravings Made on the Inside of the Rings?
指輪の裏にどうやって刻印を打つかというと、実は指輪の内側用に刻印が曲がっています。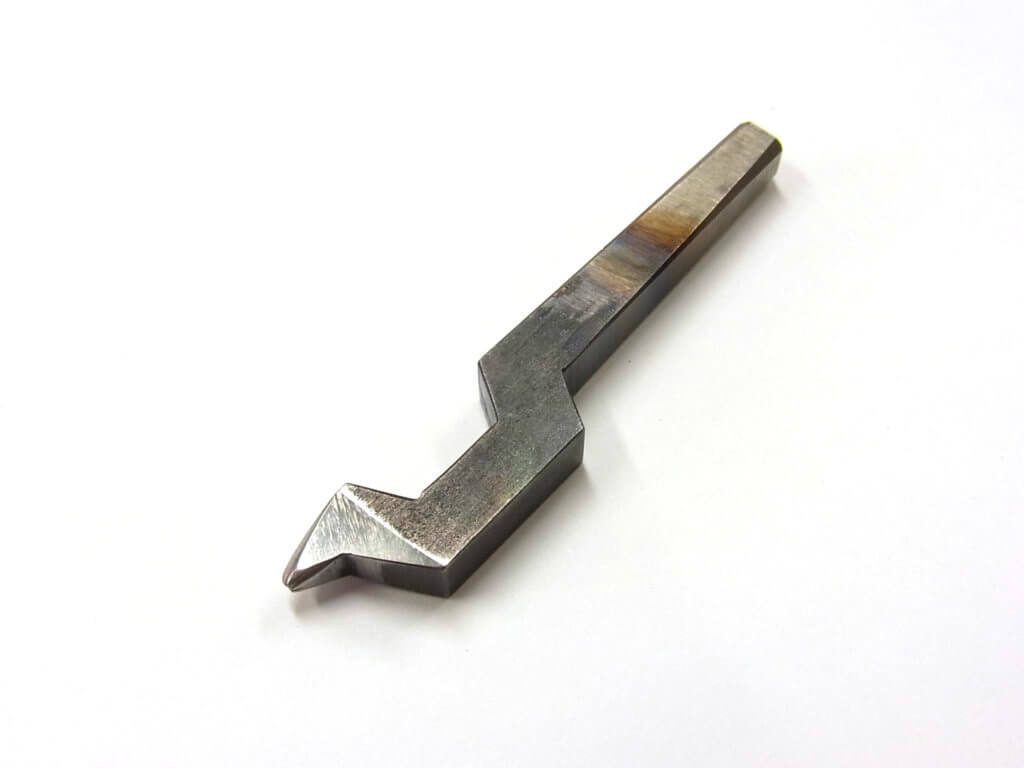 Although it may seem easy, engraving this logo metal stamp requires experience and an understanding of the metal density to achieve a beautiful result. For instance, even for the same 18k gold, there is a difference in density between 18k rose gold and 18k yellow gold. Among the original metals made at MITUBACI, 18k rose gold is one of the densest.
地金により硬さも違うので簡単そうで実は経験と技術が必要なんです。
たとえば同じゴールドでも、K18ピンクゴールドとK18イエローゴールドでは硬さが違います。
ミツバチで使っている地金では、K18ピンクゴールドの地金の方が硬いです。
How Are the Engravings Made on Other Jewelry?
For jewelry made at our workshops, the logo and metal type are engraved while the metal ingots are still flat.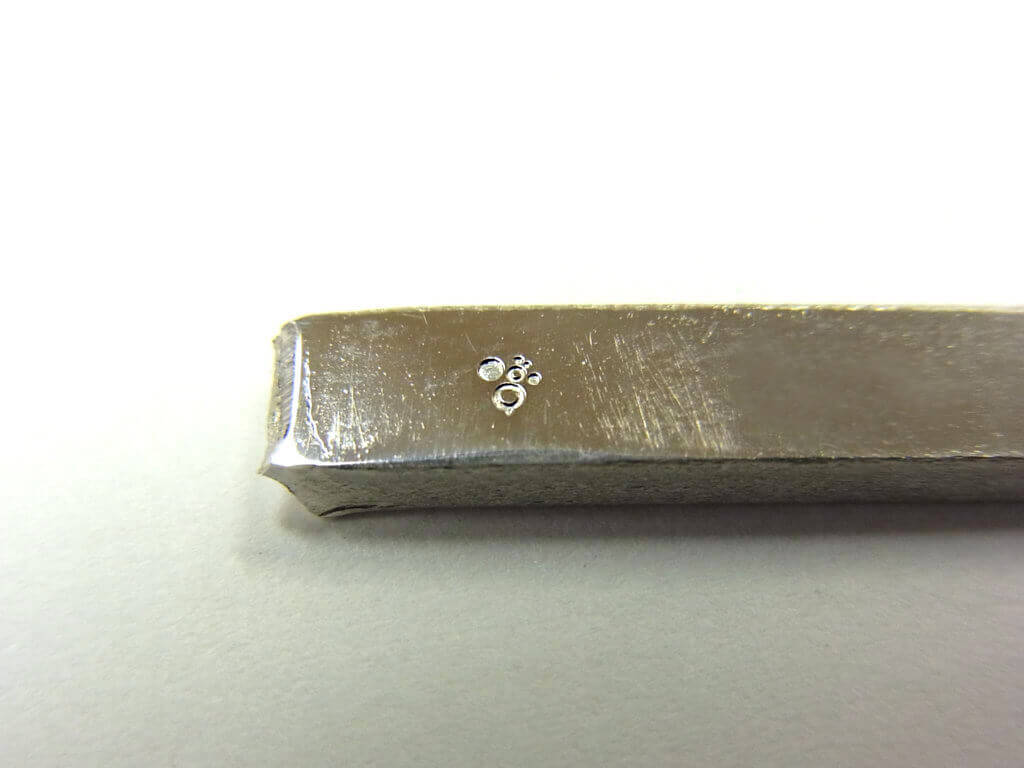 写真の刻印「MITUBACI」のロゴです。
Our logo stamp and metal type engravings, such as "K18" or "SILVER" will be carried out by our workshop artisans before workshop participants commence with their customized engraving.
小さい刻印ですが、制作体験の時には見てくださいね!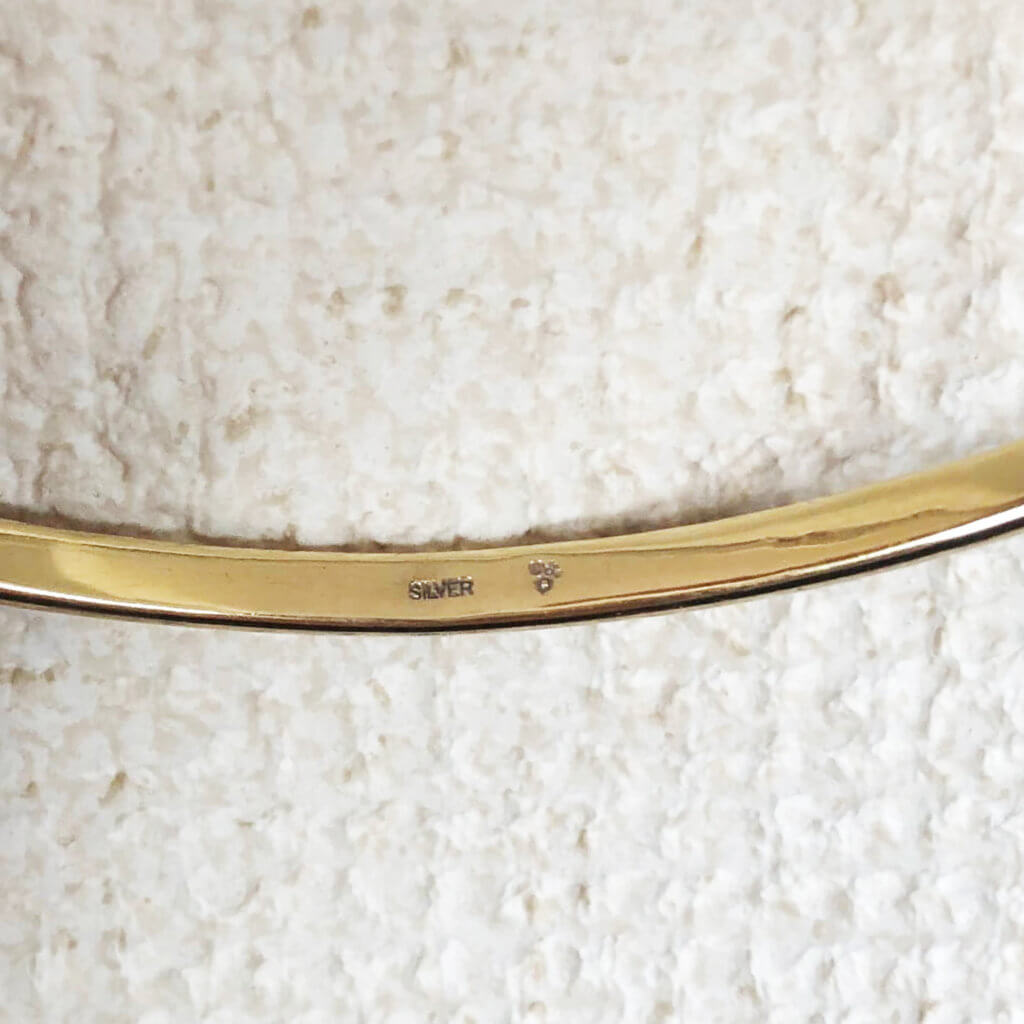 ***
Thank you for reading this article!
Feel free to drop us an inquiry, or click the "Book Now" button to make an appointment: BOOK NOW
Our Instagram will be updated every now and then, so please stay tuned!



Introducing MITUBACI Logo Metal Stamp and Tools Used for Engraving