Allow me to introduce you to the handmade wedding bands made by W-san.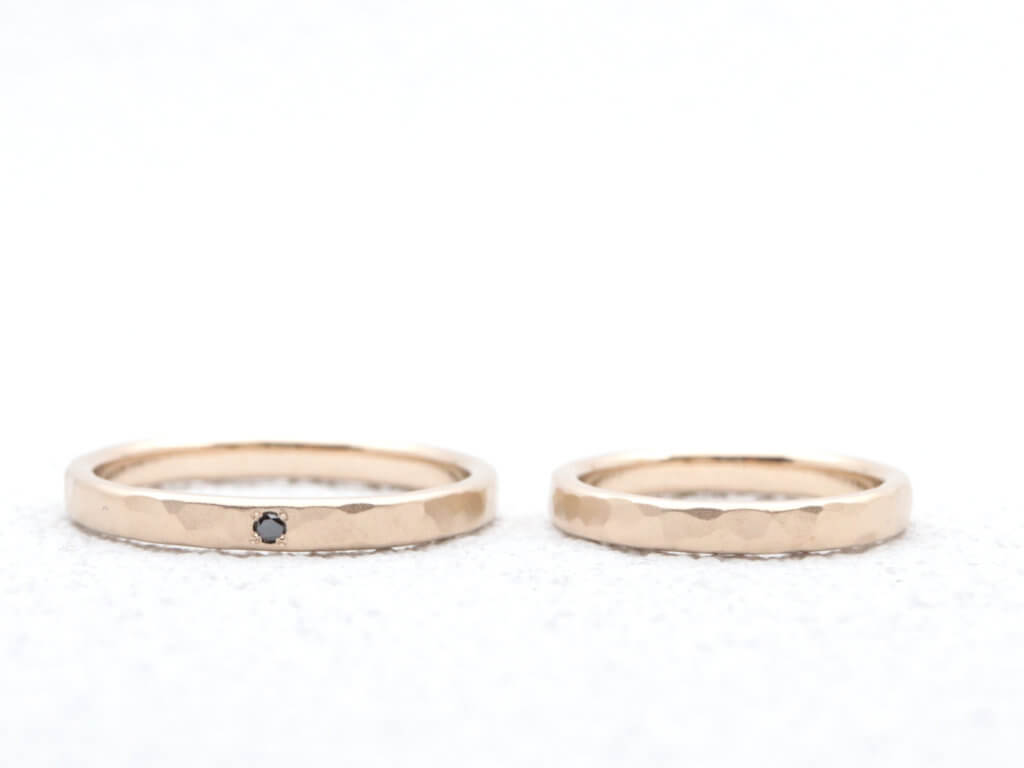 Ring details:
Left: 2.5mm width 18k Champagne Gold with matte hammered texture and black diamond
Right: 2.5mm width 18k Champagne Gold with matte hammered texture and moonstone (secret stone)
Gold jewelry might have a brilliant and vibrant image. However, depending on the type of gold and the finish, it can give off a sophisticated vibe as well.
Both rings here are made from 18k Champagne Gold, which the couple then added the hammered texture to. After which, the matte texture is sandblasted on.
This gives the rings a muted and sophisticated finish.
As an accent, W-san had opted to add a black diamond to the outer band.
For the ring on the right, the couple had opted to add on their birthstone as a secret stone.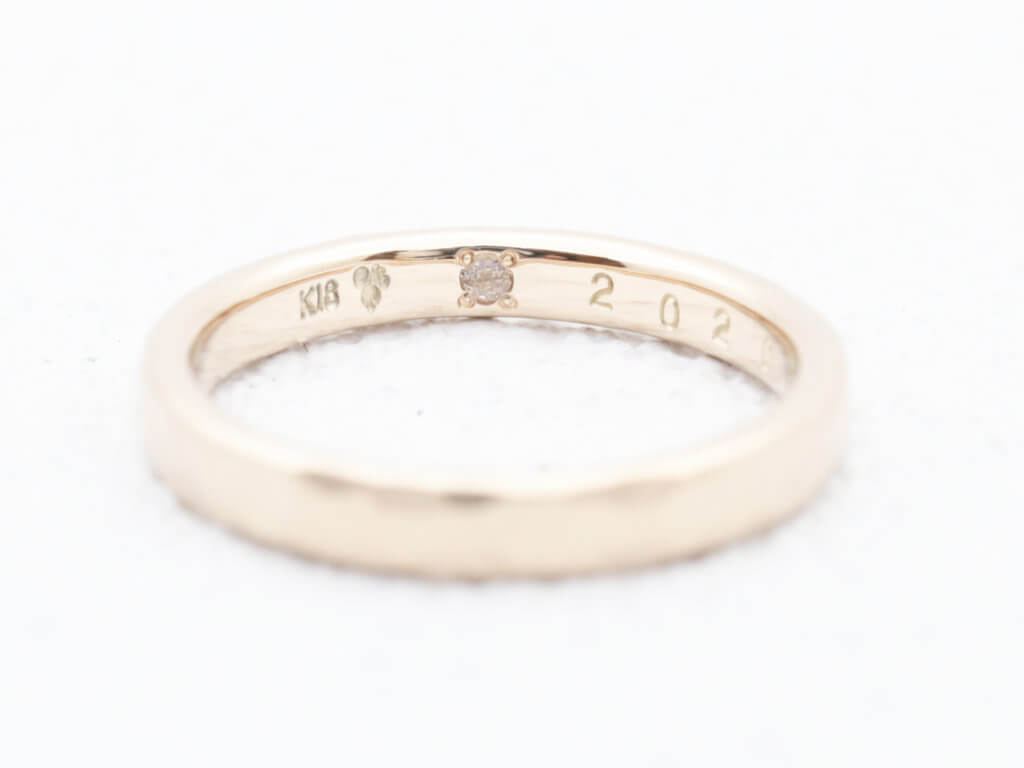 Moonstone — the birthstone for June
They also were interested in the processing machine, and enjoyed each step of the process very much.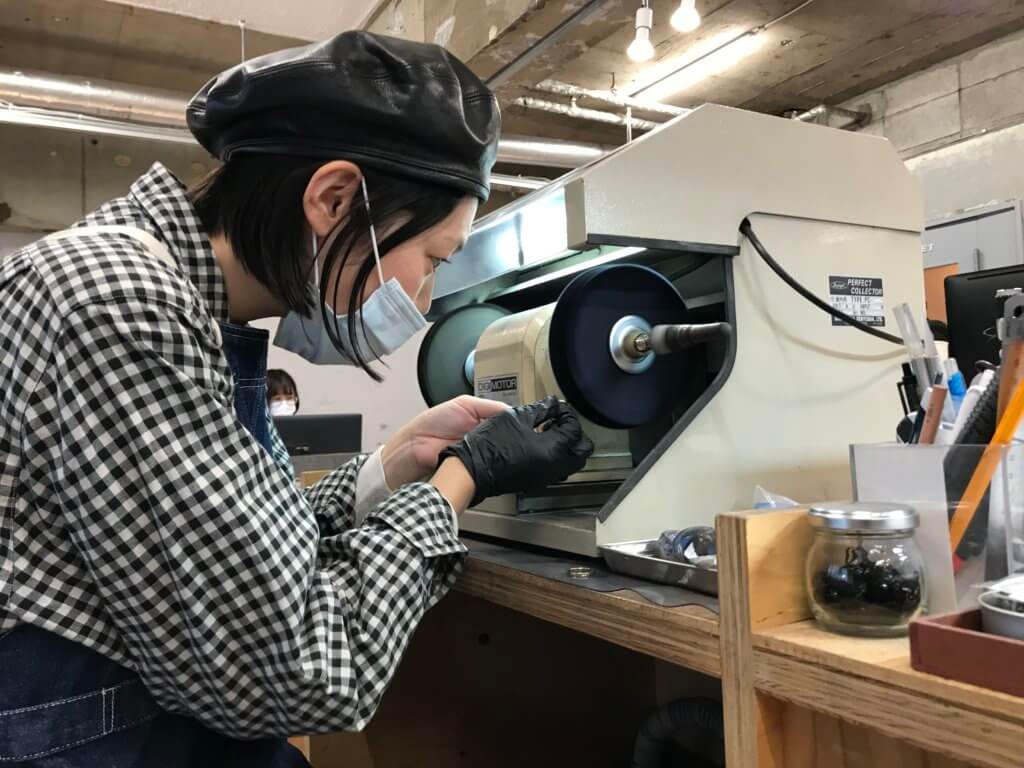 This is a buffing machine used to polish the jewelry in the workshop.
For the matte finish, the ring must first be polished before it can be sandblasted on.
In doing so, this helps to give the ring a beautiful, even finish.
They kindly left a message for our staff as well.

Thank you very much! Shindo-san was very patient,
and friendly as he carefully guided us. (even though the both of us squabbled a lot!)
We were very happy to have Shindo-san as our guide for today! :)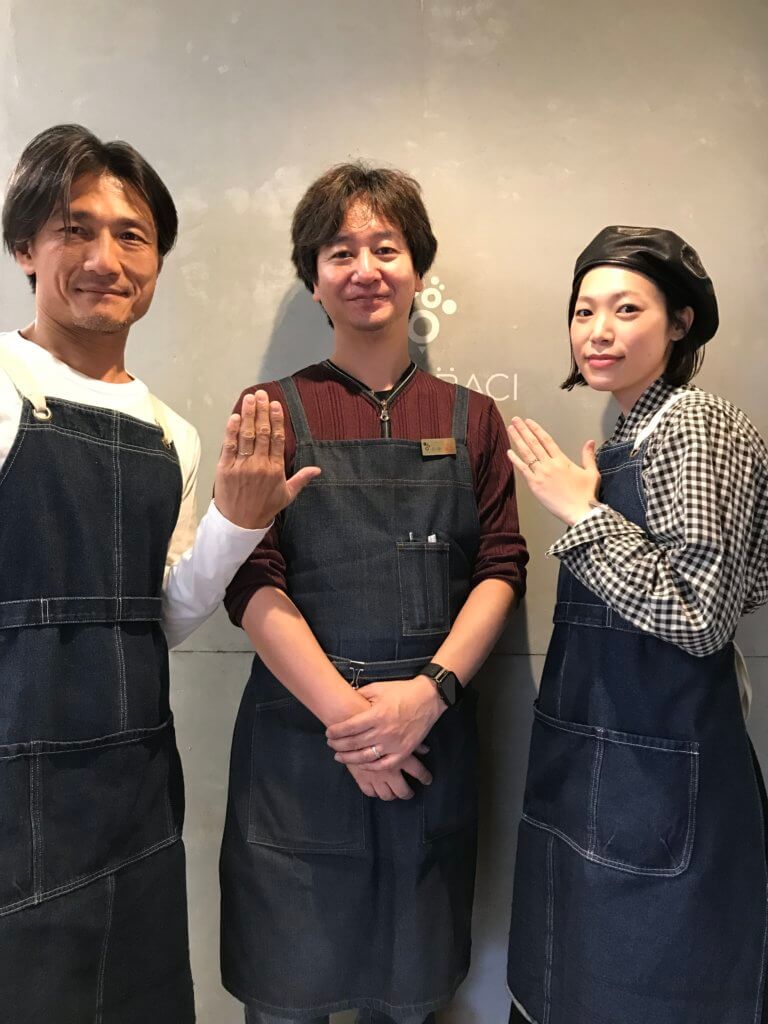 ***
Thank you very much for visiting us, W-san.
Do come by again anytime!
*This article is published with the consensus of the customers.
Customer Review: Handmade Wedding Bands—18k Champagne Gold