I need to measure my ring size now!
Hello, I am Yanagisumi, a craftsman.
I need some pretty rings, online shopping or otherwise! But I don't know my ring size!
I want to measure as accurately as possible, but I don't have a ring gauge. Too bad. But I still want one!
The Internet offers an easy way to measure at home by wrapping a string or string-like object around the finger on which you want to wear the ring. By wrapping the string around your finger, you can measure the circumference of your finger (inner diameter of the ring) and use the length to determine the size of the ring.
Ring number and actual length (mm)
| | | | | | |
| --- | --- | --- | --- | --- | --- |
| number or size of periodicals or pictures | Inside diameter (mm) | number or size of periodicals or pictures | Inside diameter (mm) | number or size of periodicals or pictures | Inside diameter (mm) |
| JP: 1 | 40.8 | JP: 11 | 51.3 | JP: 21 | 61.8 |
| JP: 2 | 41.9 | JP: 12 | 52.4 | JP: 22 | 62.8 |
| JP: 3 | 42.9 | JP: 13 | 53.4 | JP: 23 | 63.9 |
| JP: 4 | 44.0 | JP: 14 | 54.5 | JP: 24 | 64.9 |
| JP: 5 | 45.3 | JP: 15 | 55.5 | JP: 25. | 66.0 |
| JP: 6 | 46.1 | JP: 16 | 56.6 | JP: 26 | 67.0 |
| JP: 7 | 47.1 | JP: 17 | 57.6 | JP: 27 | 68.1 |
| JP: 8 | 48.1 | JP: 18 | 58.6 | JP: 28 | 69.1 |
| JP: 9 | 49.2 | JP: 19 | 59.7 | JP: 29 | 70.2 |
| JP: 10 | 50.2 | JP: 20 | 60.7 | JP: 30 | 71.2 |
Japanese JIS standard, ring number and inside diameter
*Japanese JIS standard
Can you really measure properly? How to measure finger circumference
I know the number and the inside diameter (inside length of the ring), but is it possible to measure the length around the finger?
Here is a summary of the measurements.
What to prepare
String-like object (that can be wrapped around the finger)
Magic
Ruler
way of measurement
1. wrap the string around the thickest part of the finger you want to measure.
Best to wind it neither too loose nor too tight.
I have the thickest at the base of my fingers, so I wrap it there. If your joints are the thickest, wrap it around the joint.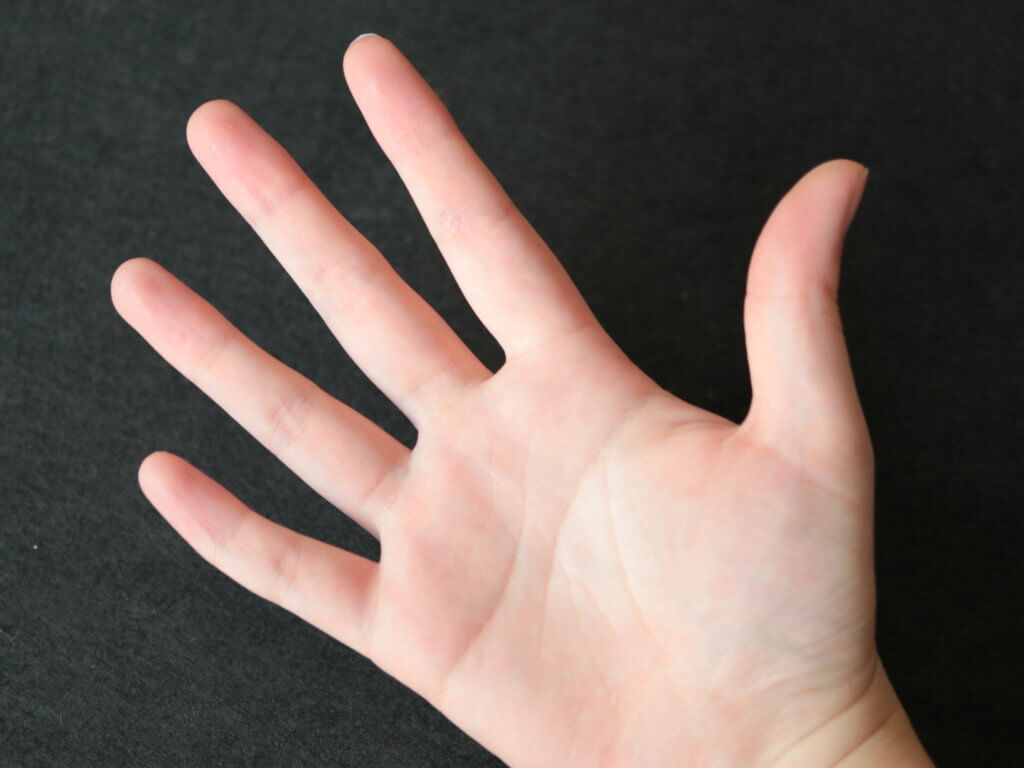 2. wrap around and mark with a magic marker where the strings overlap.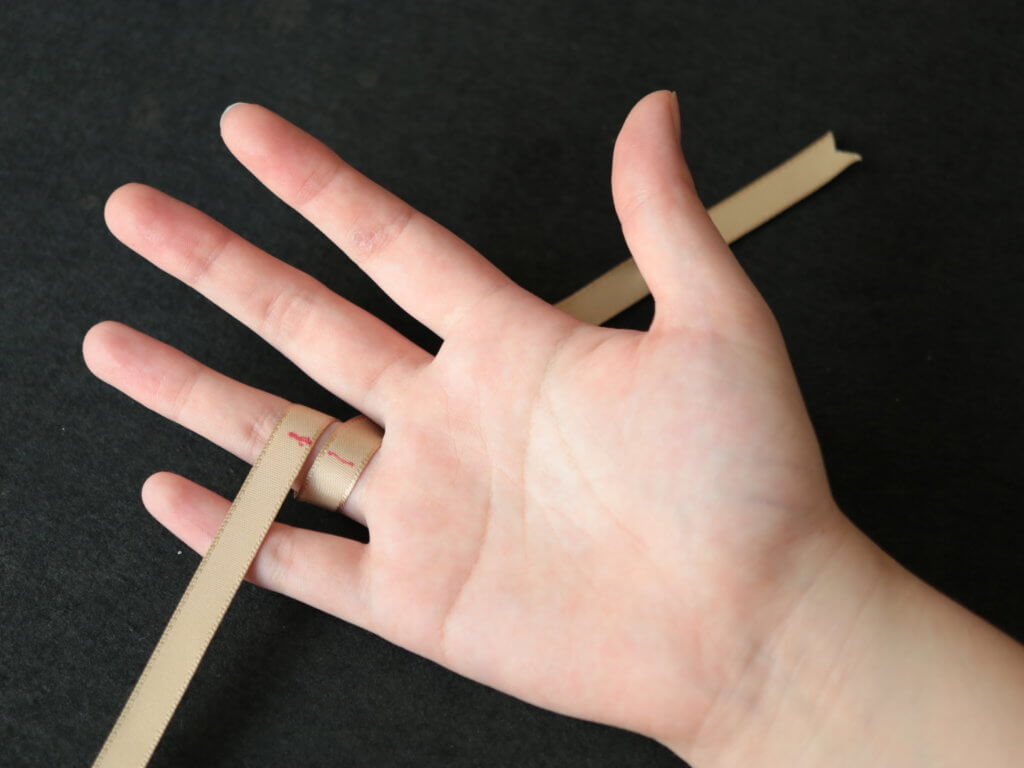 3. measure the distance between the marks on the string with a ruler.
  That length is the inner diameter of the ring.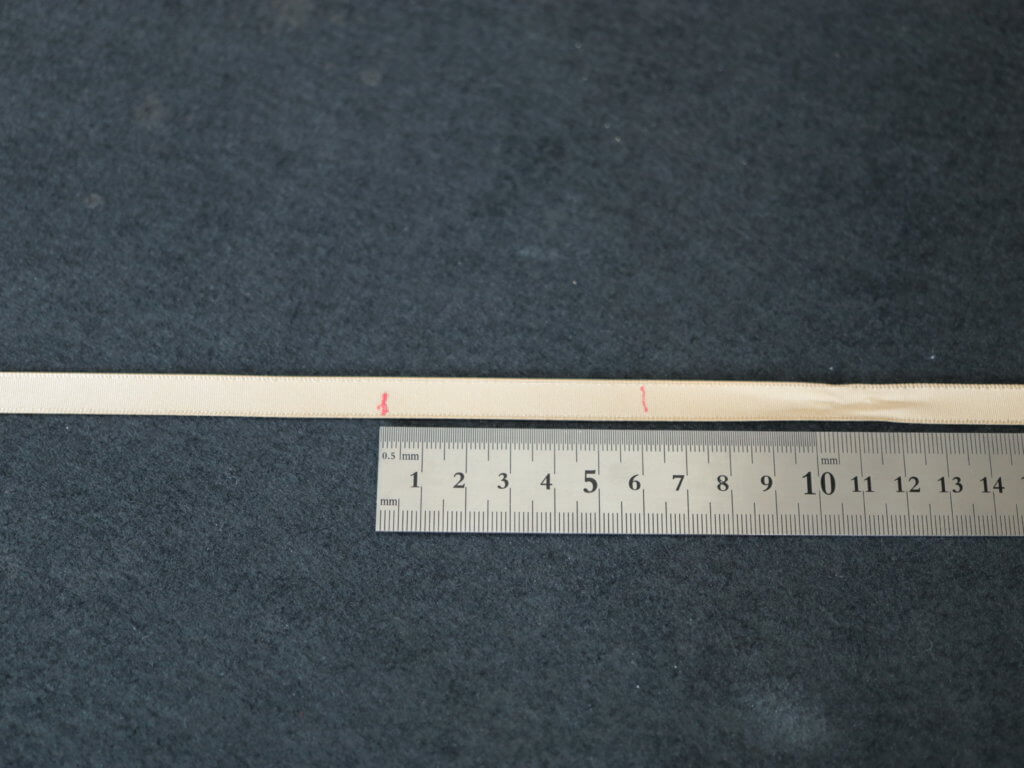 In theory, this should give a good measurement of the ring size.
I have thoroughly investigated with various string-like objects to see if I can really measure correctly.
I actually measured it.
My finger size is 11, so if it comes out 51.3mm, it will be right.
How to cut paper into thin strips
Appropriate printed paper that I found when I searched the house. I am sure everyone's house has paper of this size.
I cut this one into thin strips, about 5mm wide.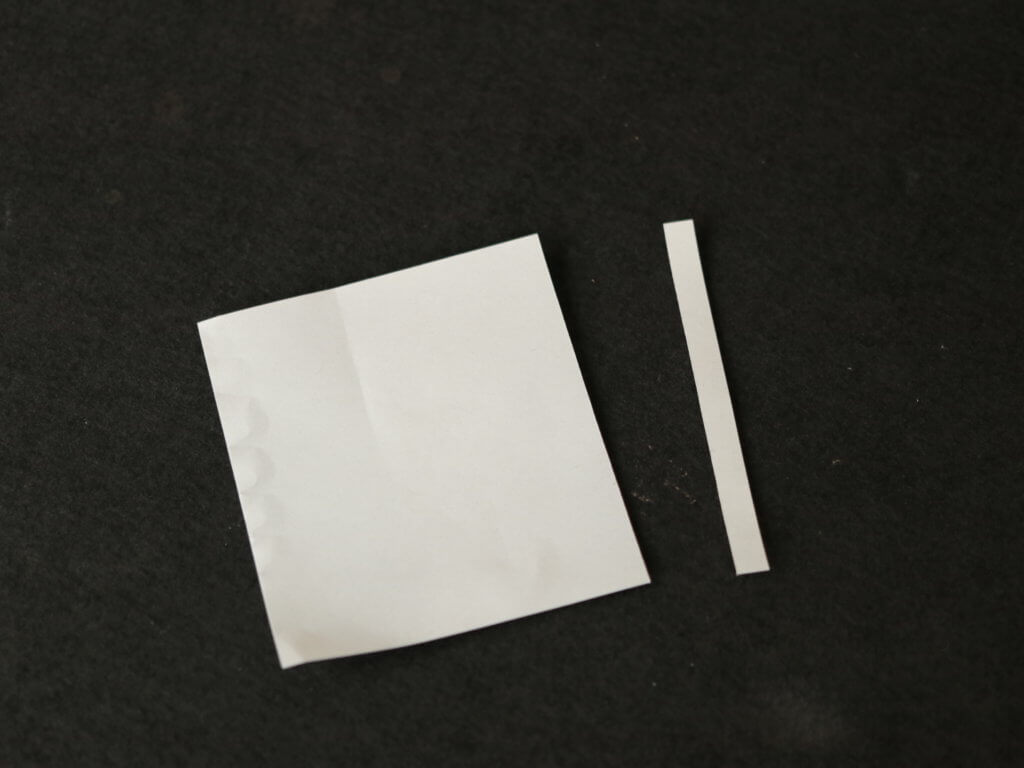 I tried to roll it immediately. It is a little difficult to roll.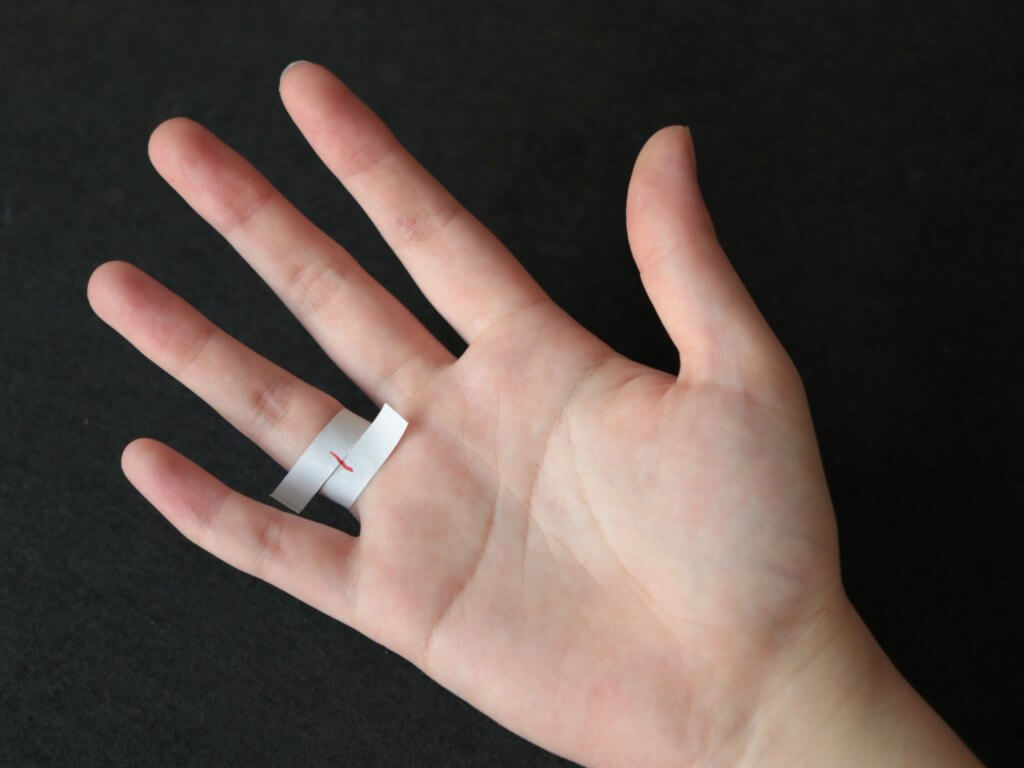 When I marked it, it was 56 mm.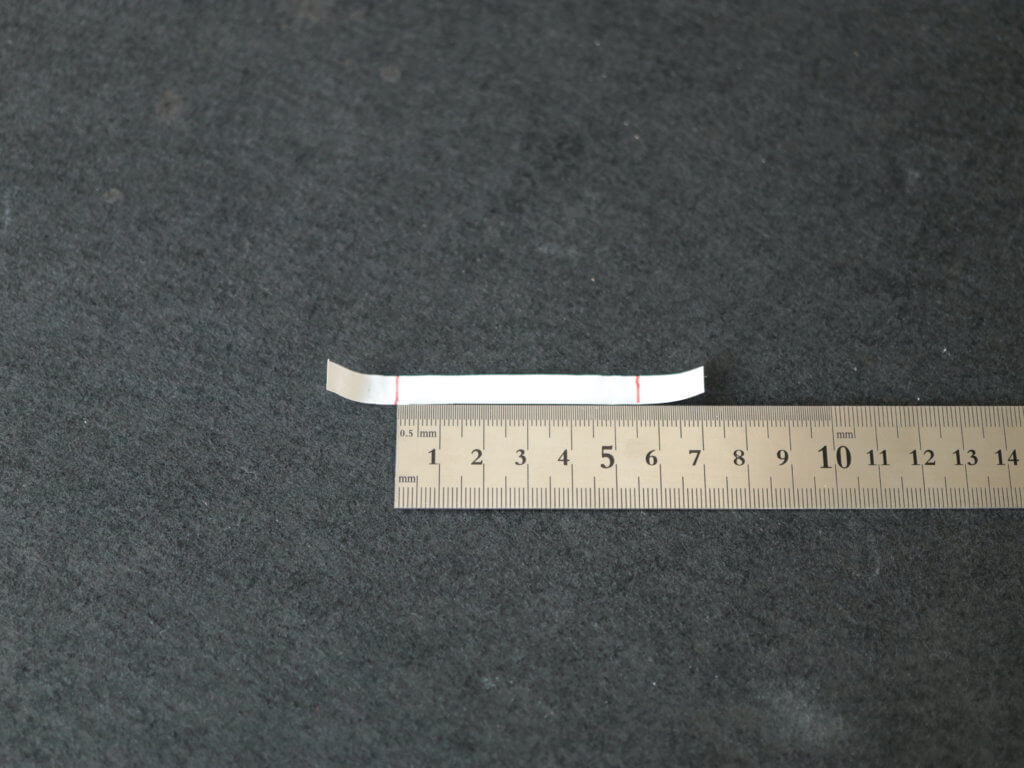 I checked it against the JIS standard table and found it to be No. 15~16.
It would be better if the material could be wrapped a little tighter around the fingers.
How to measure with a rubber band
This is an item that you might have one in your home. I actually rolled it up.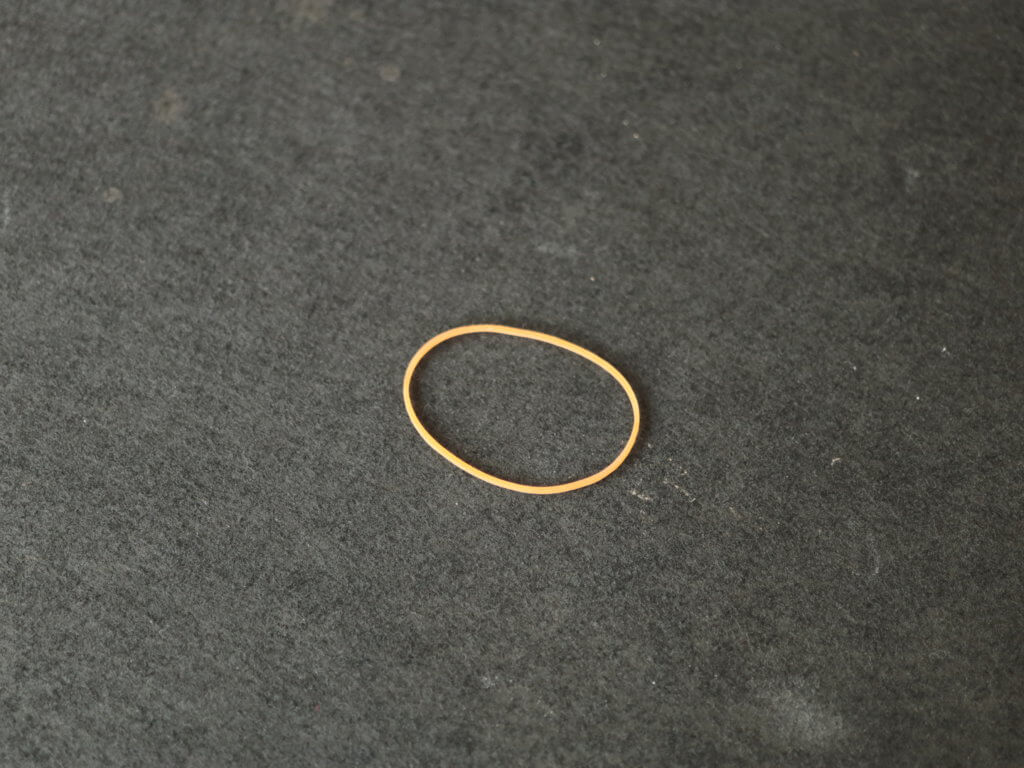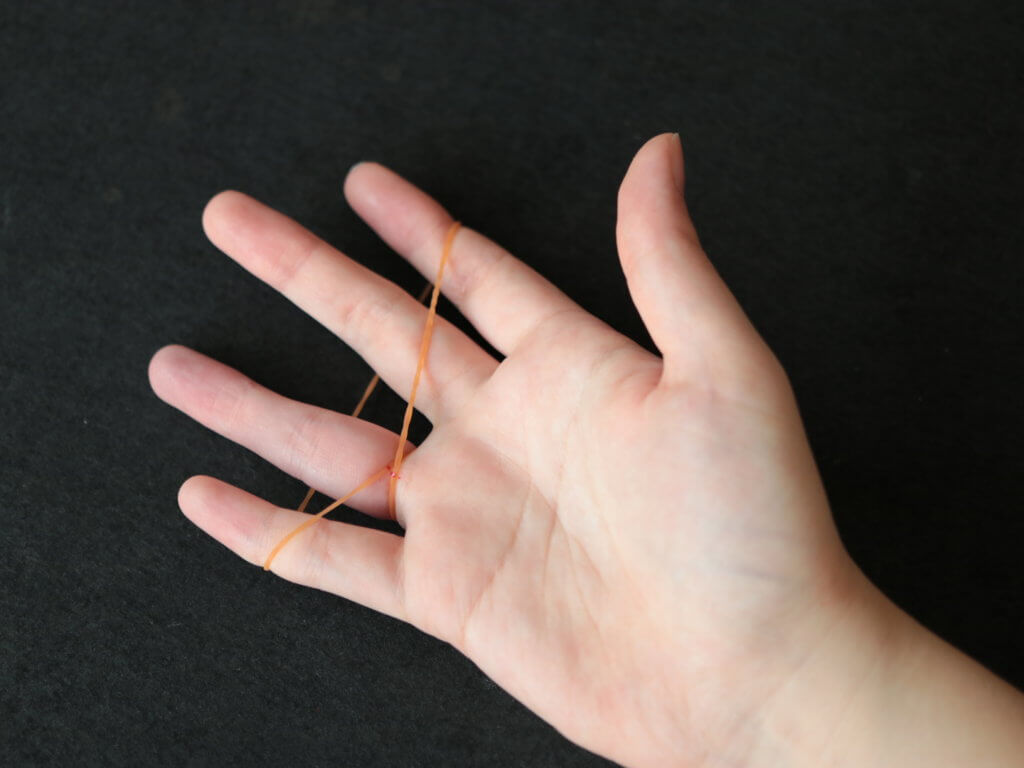 When measured with a ruler, this one was 27 mm.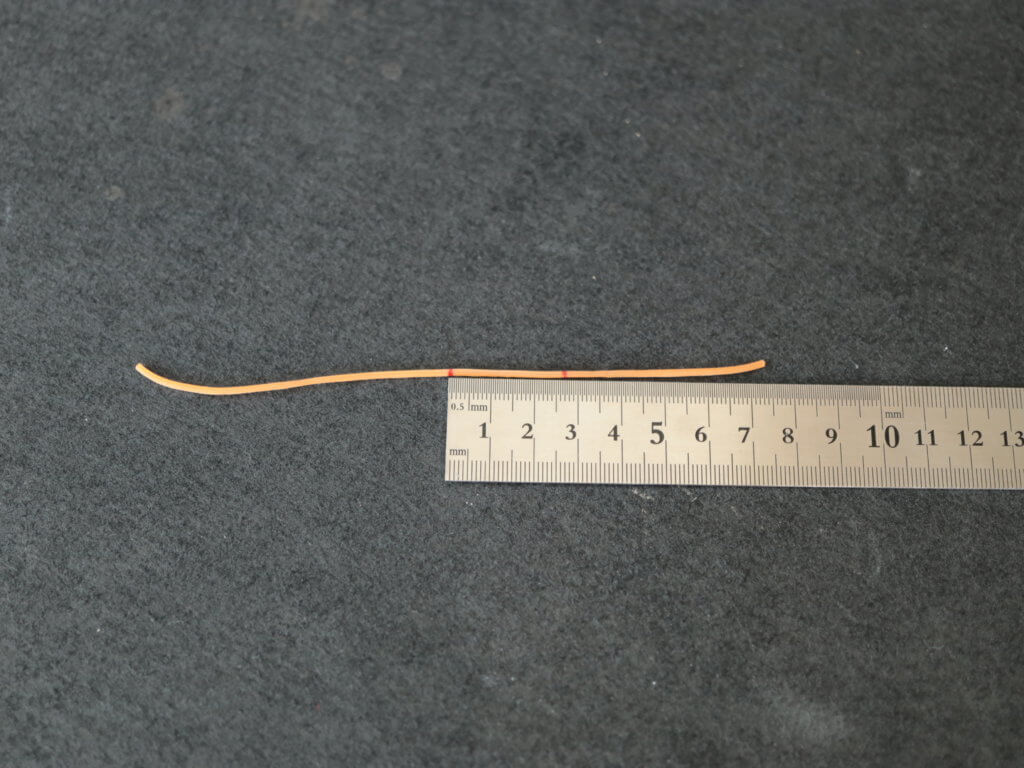 It was very small and less than 1.
Even if you can wrap it properly, it would be better to use a non-stretchable string.
How to measure with ribbon
It is softer than paper and does not stretch like rubber, but what are the results?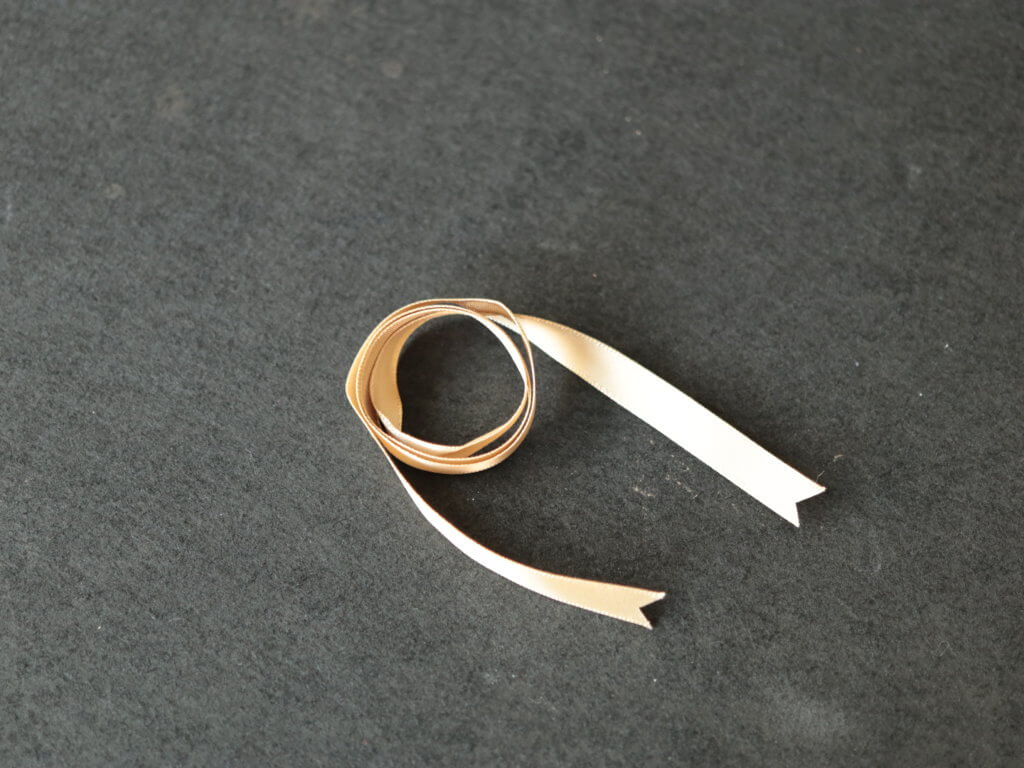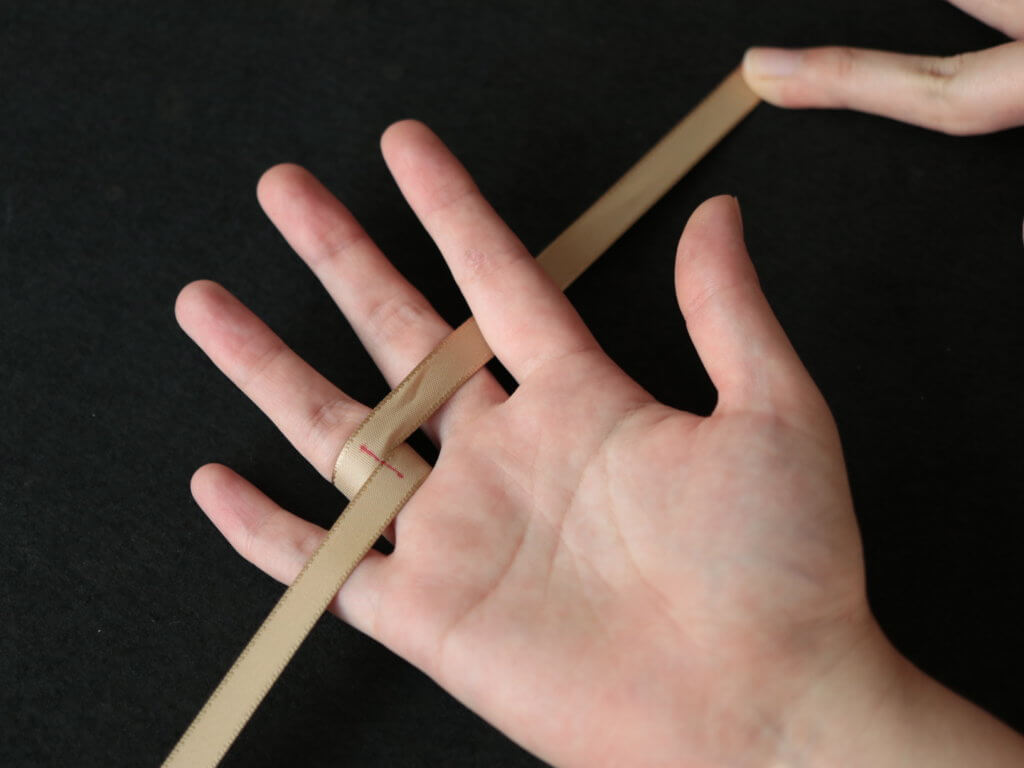 The ribbon is made of satin material and slips easily. It would be better to have someone help you if someone is nearby.
When measured, it was 54 mm.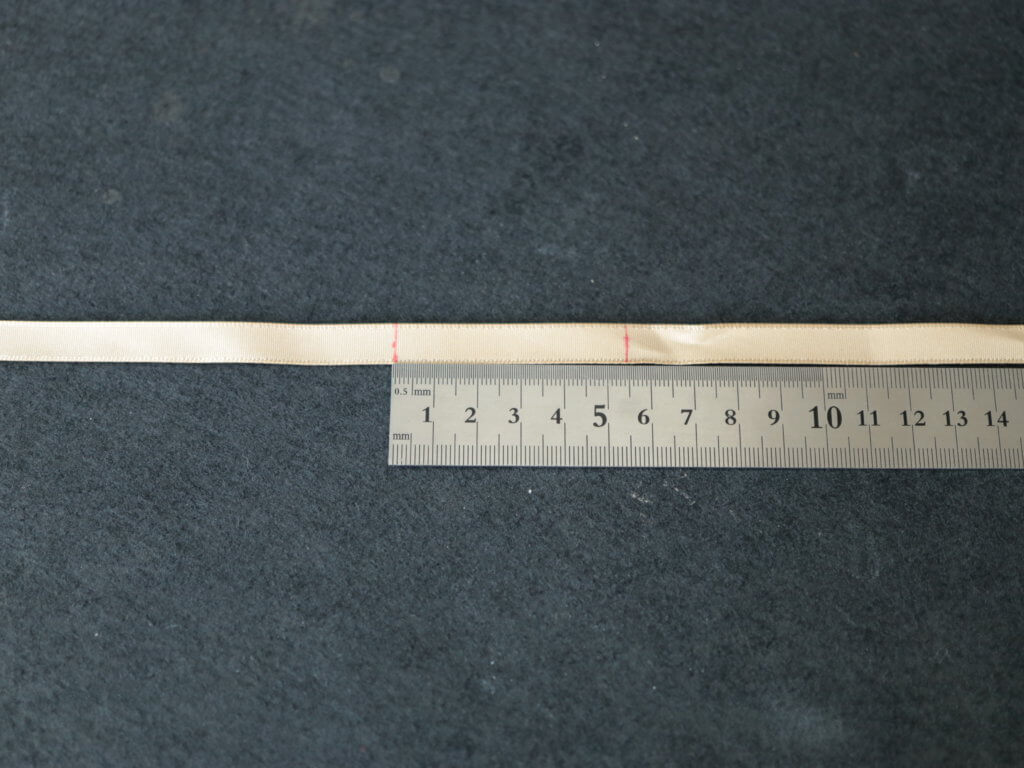 So the size is 13~14. Apparently the ribbon is too wide. The ribbon is 8mm wide.
Now I would like to measure with something thinner.
How to measure with embroidery thread
It is softer than paper, less stretchy than rubber, and thinner than ribbon.
This one looks promising!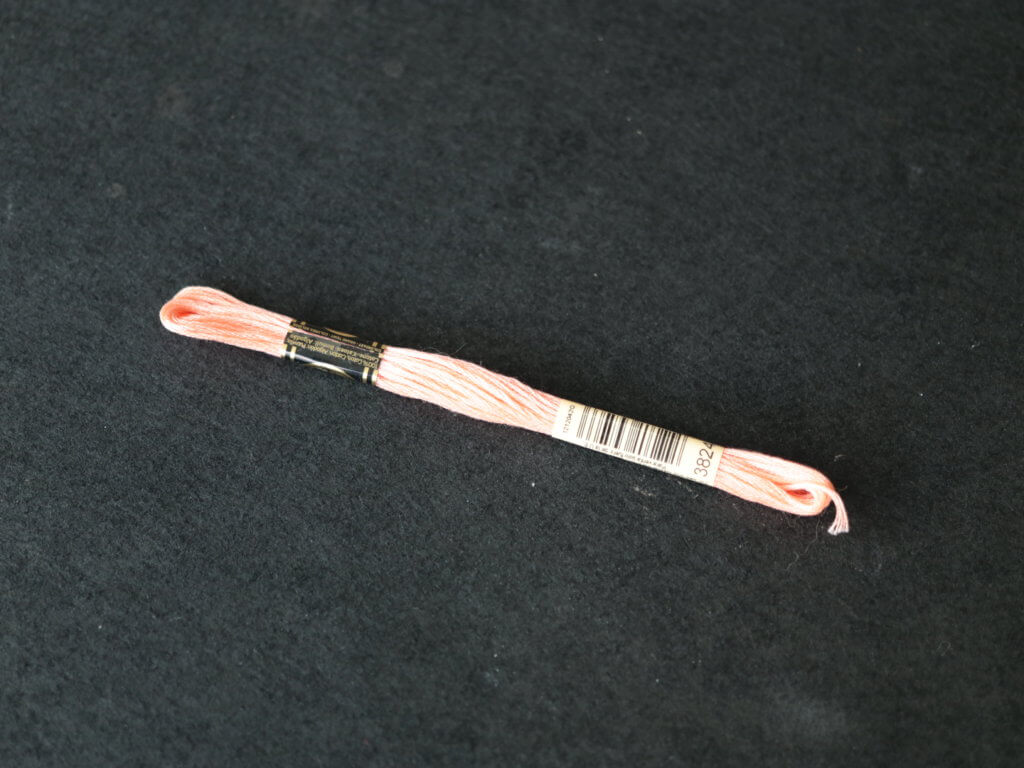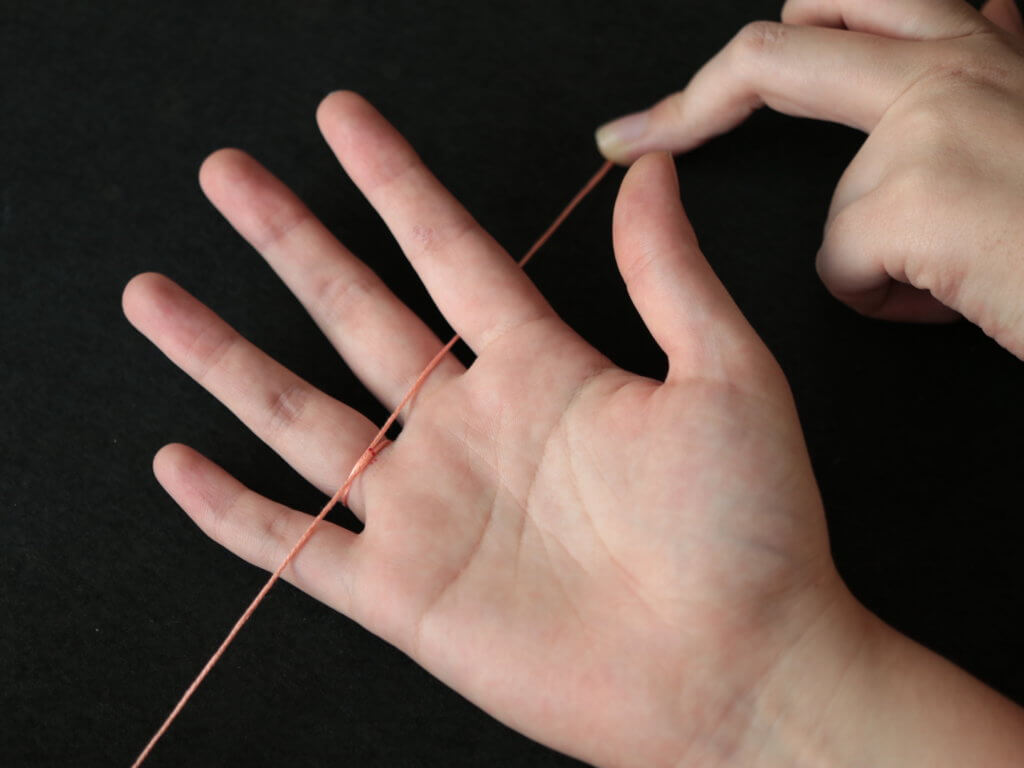 I measured it, 52mm!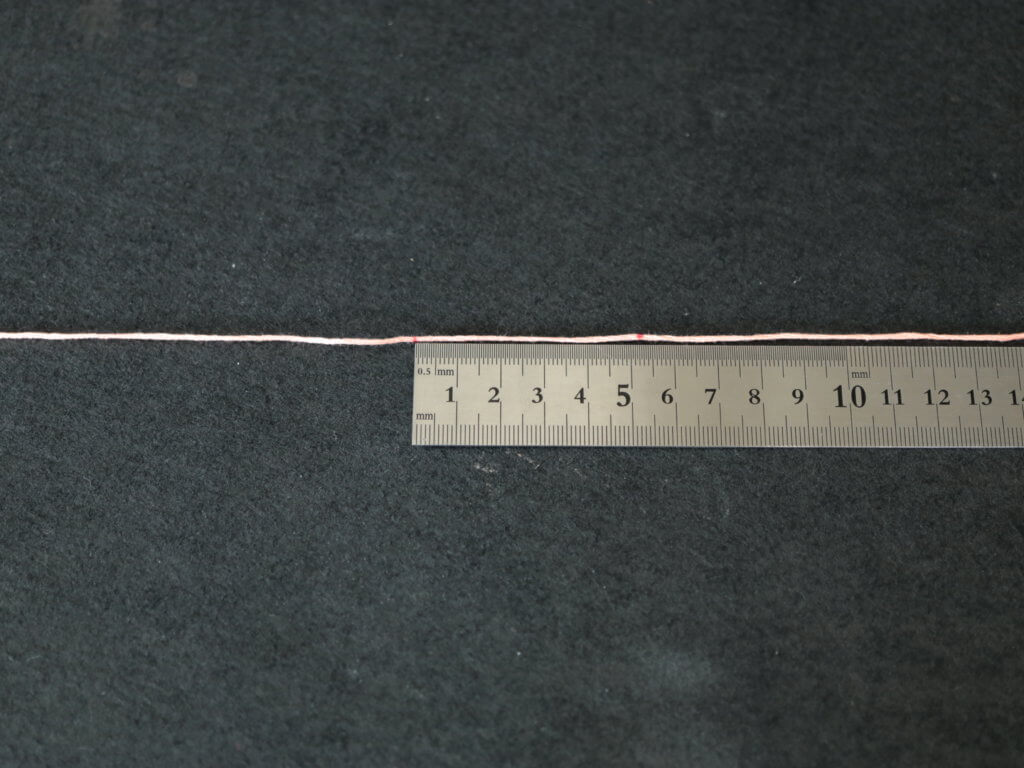 No. 11~12!
I got the length closest to the original size!
I actually measured the ring size with what I had at home.
Apparently, the way to measure the size is to wrap it around your finger.
Soft and easy to roll material
Non-stretchable
Thin
seems to be a good idea!
There are individual differences in the amount of force and materials used when wrapping.
Although it is an easy method that can be done at home, I felt it would be a little difficult to get an approximate size and a firm accurate size.
MITUBACI offers free rental ring gauges that can accurately measure sizes from #1 to #30. If you would like to take a precise measurement, please use this gauge.
MITUBACI also offers a hands-on experience where customers can make their own rings, from casual silver rings to solid gold rings. We recommend this service because a professional craftsman will measure your size on the spot, so you can make a ring that fits you perfectly without having to do any research beforehand.
extra (special) edition
A bonus of various rolls with things I have at home
wire frame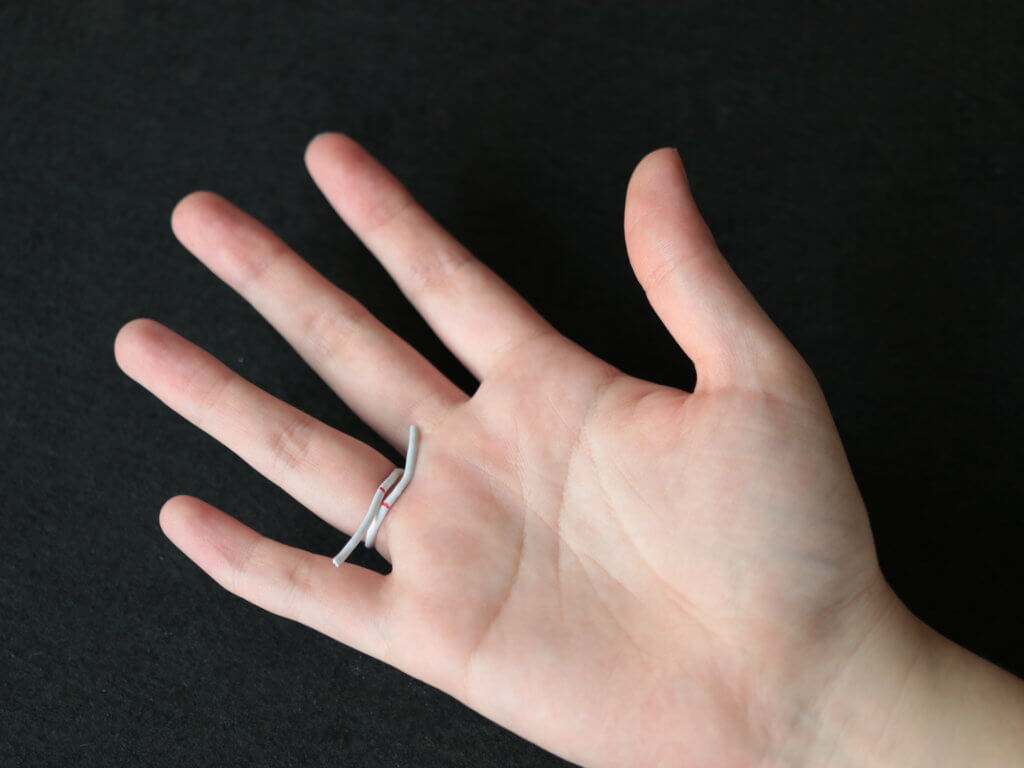 It is often wrapped around cords of household appliances and other items.
It was easy to roll up, but it bent in a kinky, weird way, so I don't recommend using hard ones.
strapping band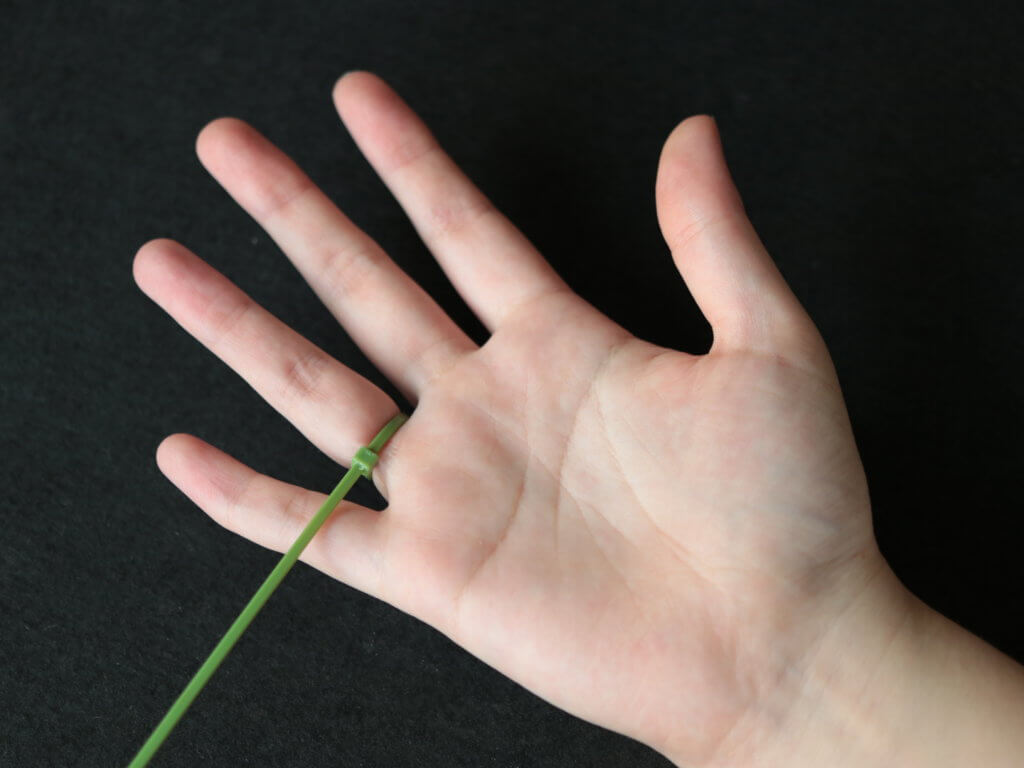 It is a popular item in the recent DIY fad.
Rolling and tightening was easy. However, due to the nature of the bandage, it did not spread after tightening, so it was too tight and fell out of my fingers. A little risky!
ball chain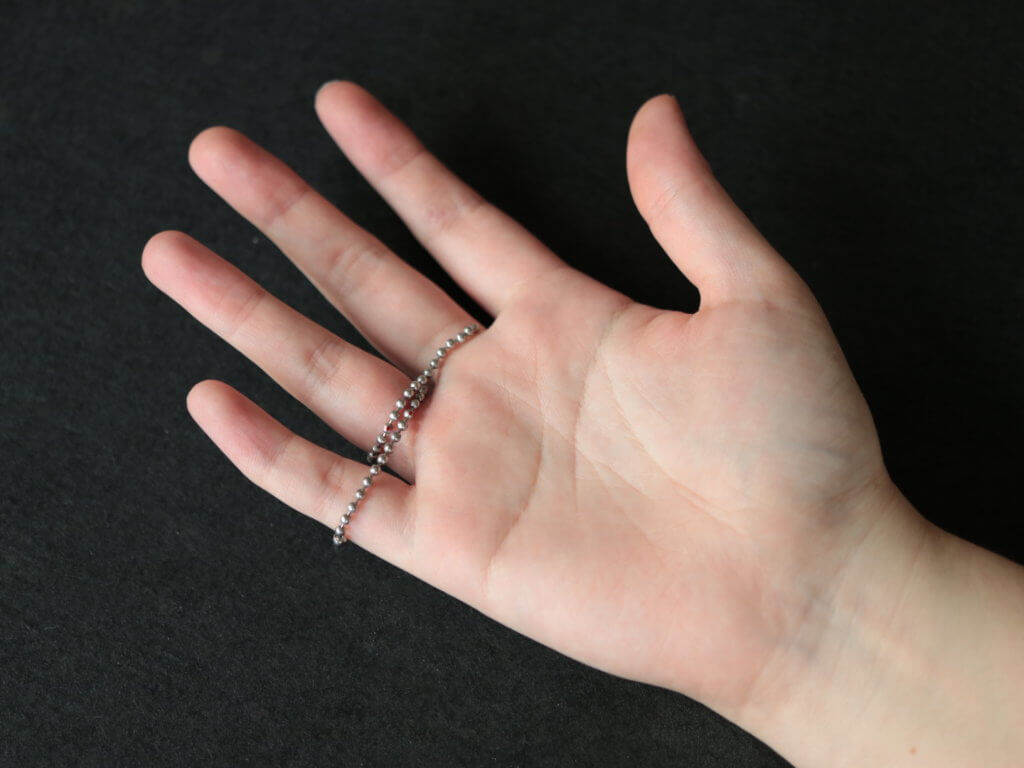 It is a metal chain often found on straps.
The surface was slippery and difficult to mark, and something a little slimmer would have been better.
If I find something else that looks interesting, I'll be sure to check it out!
See you then.
Can I accurately measure my ring size with things I have at home! I did a thorough investigation.