MITUBACI 10th Anniversary Campaign Vol. 11☆Half-price campaign for ruby, the birthstone of July.
Handmade wedding and engagement rings and silver jewelry with ruby, the birthstone for July, at half price.
Usual Price: ¥5,500 → Campaign: ¥2,750 (tax inclusive)
Period: July 1, 2021 through July 31, 2021
Some people like to wear jewelry with their own birthstone, or like to feel special because it is their birthstone.
It would be wonderful to choose jewelry with rubies as a gift for someone whose birthday is in July.
If you have a birthday in July, or will be getting married in July, or have a July anniversary, or just love rubies so cute!
This campaign is for those who want to take advantage of it!
Please feel free to drop us an inquiry to find out more.
We look forward to seeing you all soon!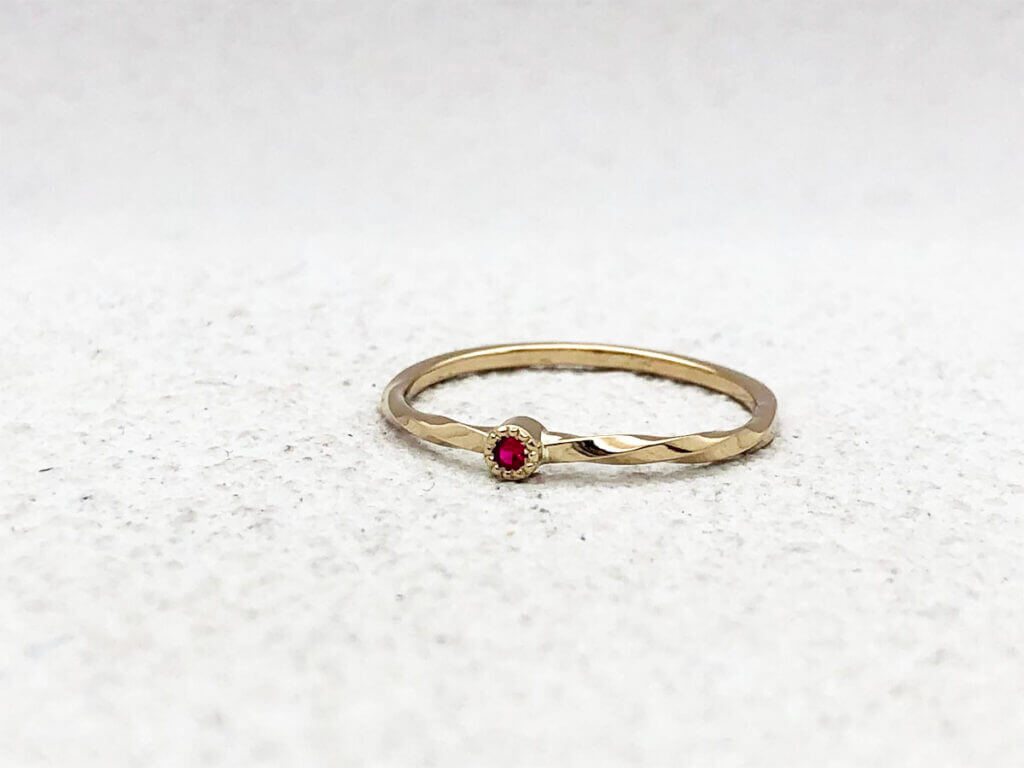 For champagne gold rings, please ask our staff for a discount of 2,750 yen if you choose ruby.
Since the birthstone for July is ruby, I borrowed a children's book with ruby in the title.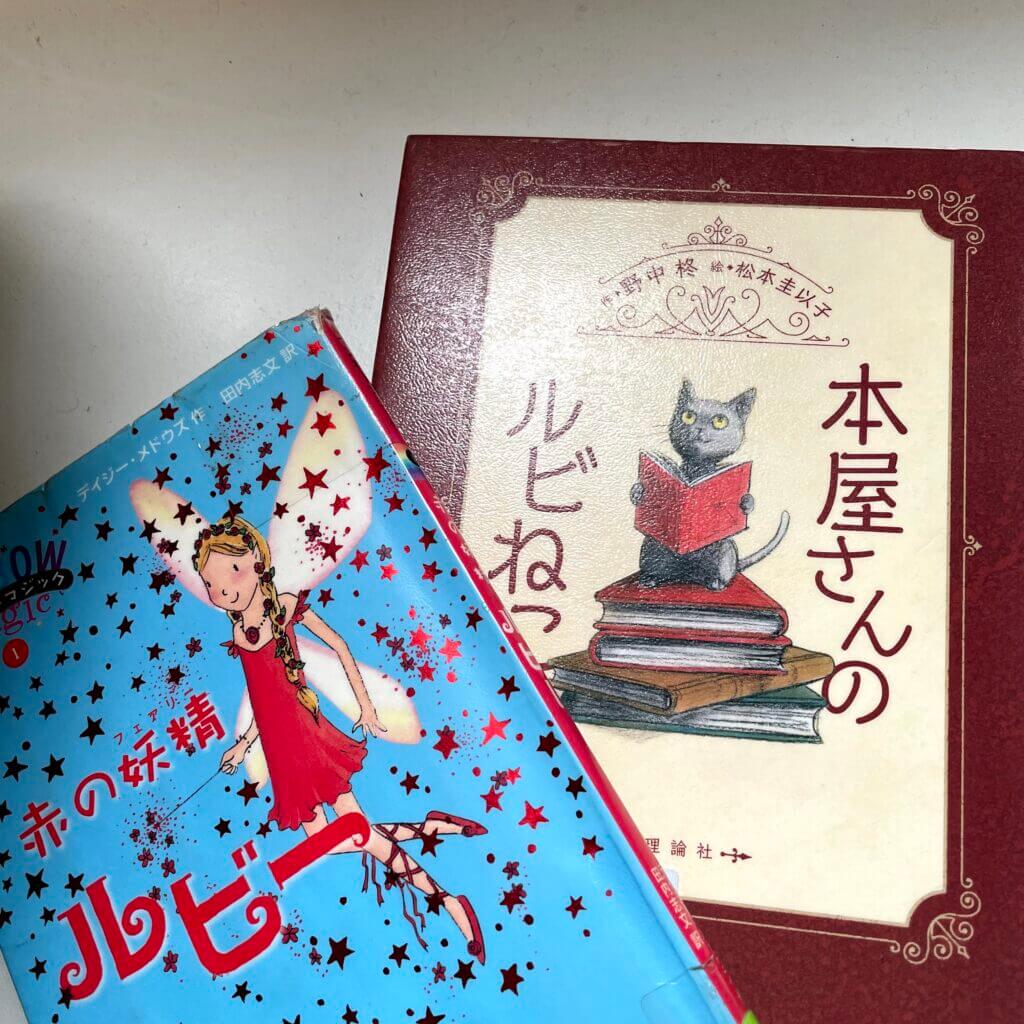 Ruby Cat at the Bookstore" by Hiiragi Nonaka
The cat Ruby is the main character in this story. The name "Rubi," given by the bookstore, comes from "ruby," which is written in small letters as a description or furigana for letters. The word "ruby" for this book or text comes from the gemstone ruby. Originally, in England, the size of the typeface was referred to by the name of the gemstone. There were also other sizes such as diamond, pearl, and emerald. Since type was imported from England during the Meiji era (1868-1912), the terminology seems to have taken root with it. There are two other books in the Ruby Neko series of bookstores, and they are recommended for those who love cats.
The Red Fairy Ruby, by Daisy Medus.
This one is a story about fairies, and the gem ruby did not appear at all. Too bad. But it is a story about fairies in red like rubies who regain their colors. And this is a story that will not have a happy ending until all the colors of the rainbow are present. As a sequel, orange, yellow, green, and so on. The other color fairies are not necessarily named after gems, but I kept reading because I was curious about the rest of the story. I am sure that girls in the lower grades of elementary school will enjoy this book. The cover is also very cute, so please pick up a copy if you like.
*Thanks to your support, MITUBACI celebrates its 10th anniversary on January 11, 2021. To express our gratitude to our customers, we plan to prepare many events and campaigns in 2021. Please look forward to them.
Half-price campaign for ruby, the birthstone of July