We would like to introduce Mr. N, who had a silver pair ring made.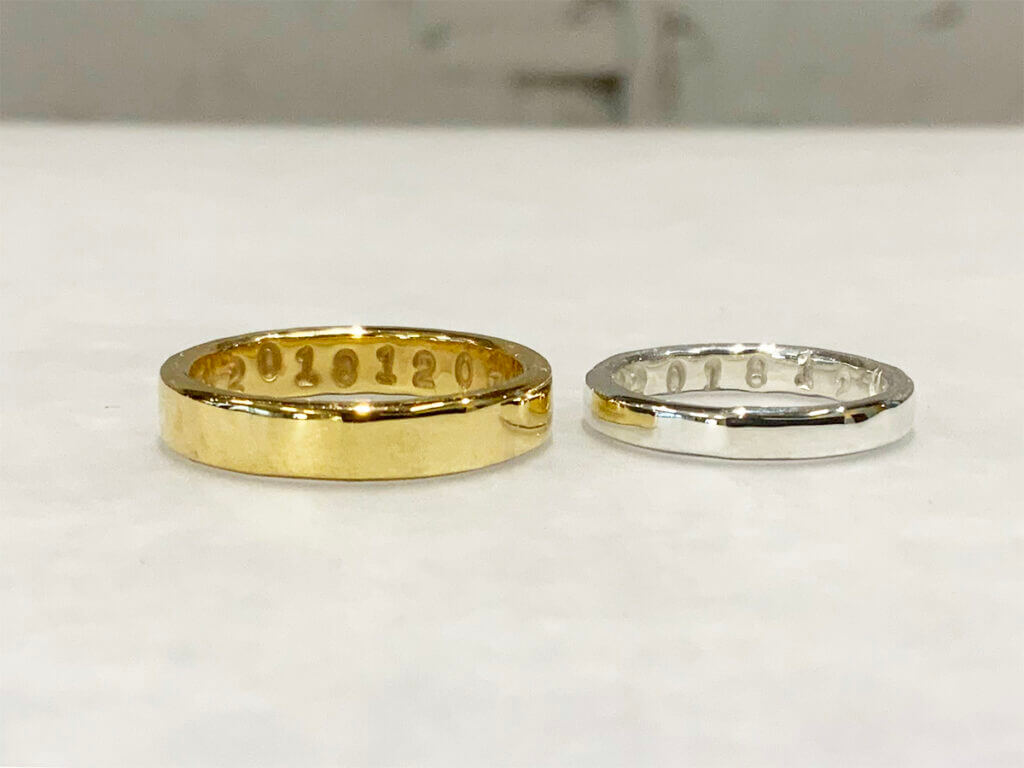 Ring details:
Silver ring plain + yellow gold plating
Silver ring plain
Once you have decided on the ring you want to make, the first step is to engrave it. Practice first, then engrave on the real material.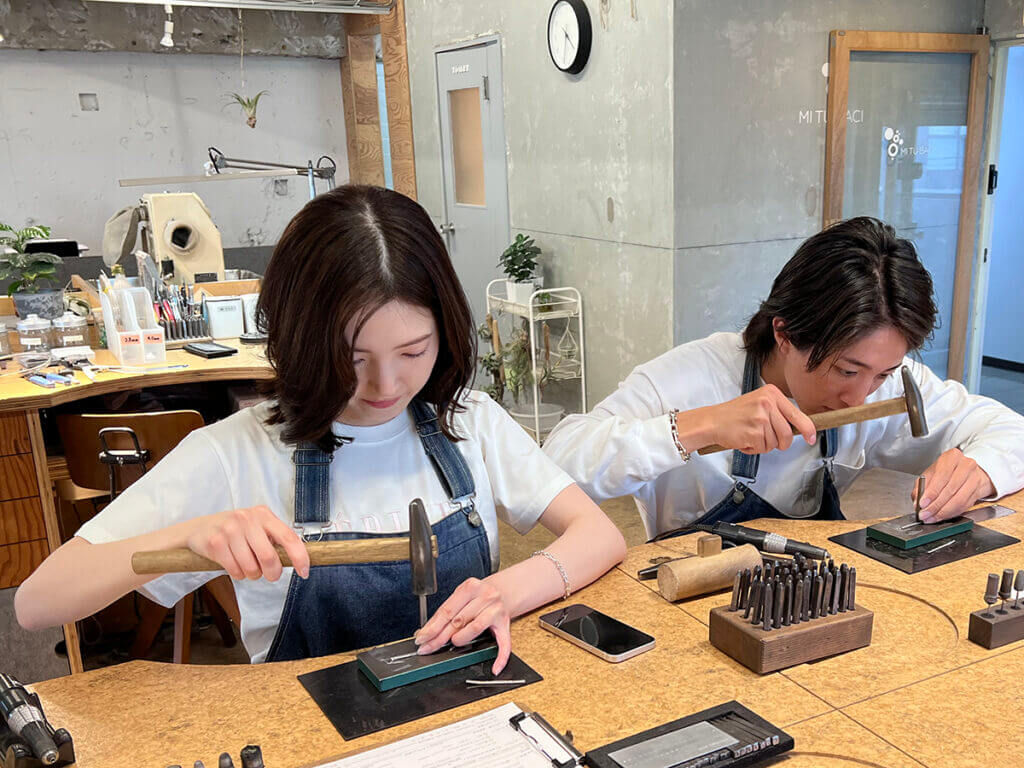 After the engraving is done, it is rounded off.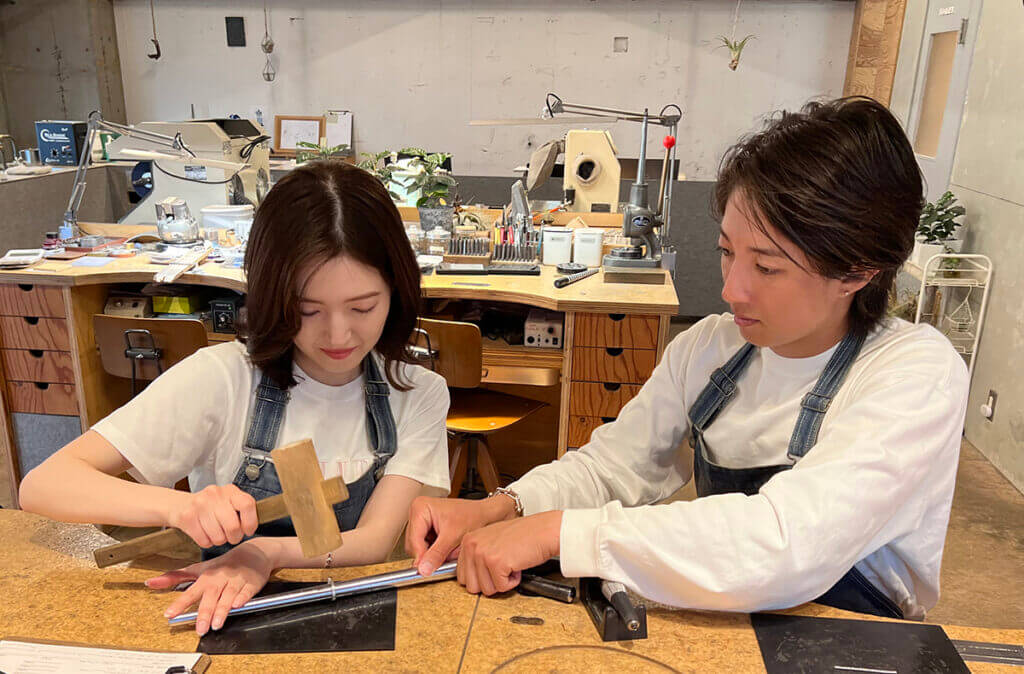 In this case, the finish is plain, so it is polished without any pattern.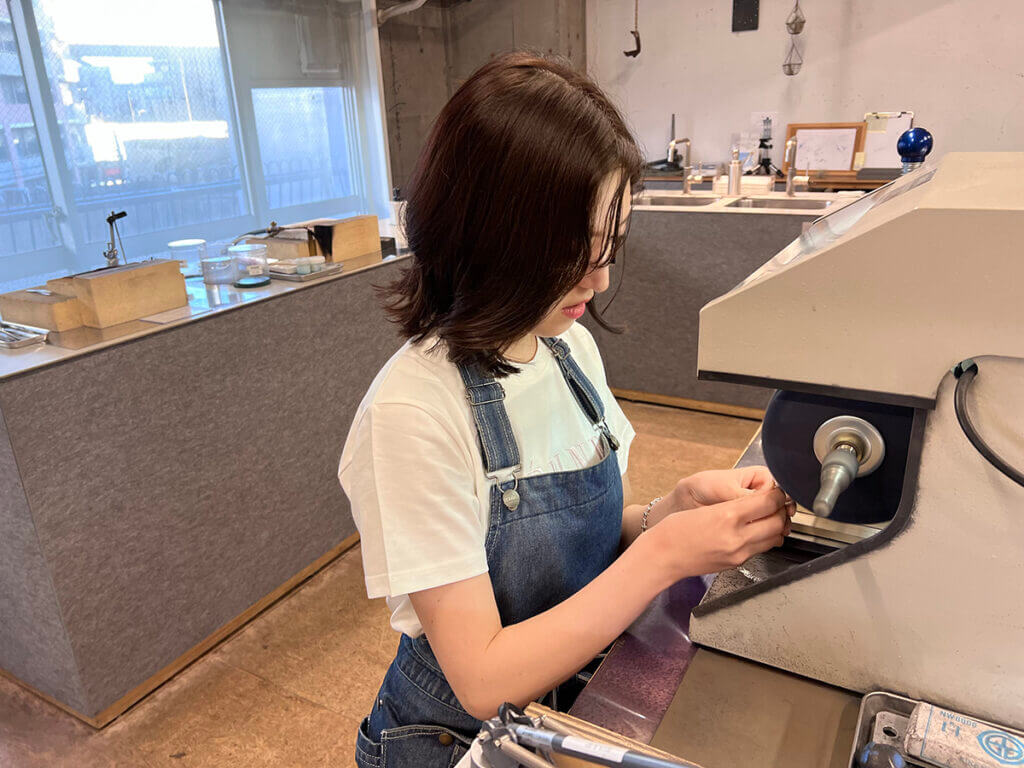 Finally, plating is applied to complete the process.
We also received feedback on the workshop after the experience.
---
I made a pair of rings with her.
The craftsmen were supportive and I was pleased with the professional looking finish.
***
The two of us had fun creating the pairing, and we have one more memory to add to our collection!
Thank you!
---
Thank you for your visit, Mr. N.
A handmade pair of rings is a great way to preserve not only the rings, but also the memories of creating them together.
We hope to see you again.
*This article is published with the consensus of the customers.
Silver Pear Ring with Plain Finish