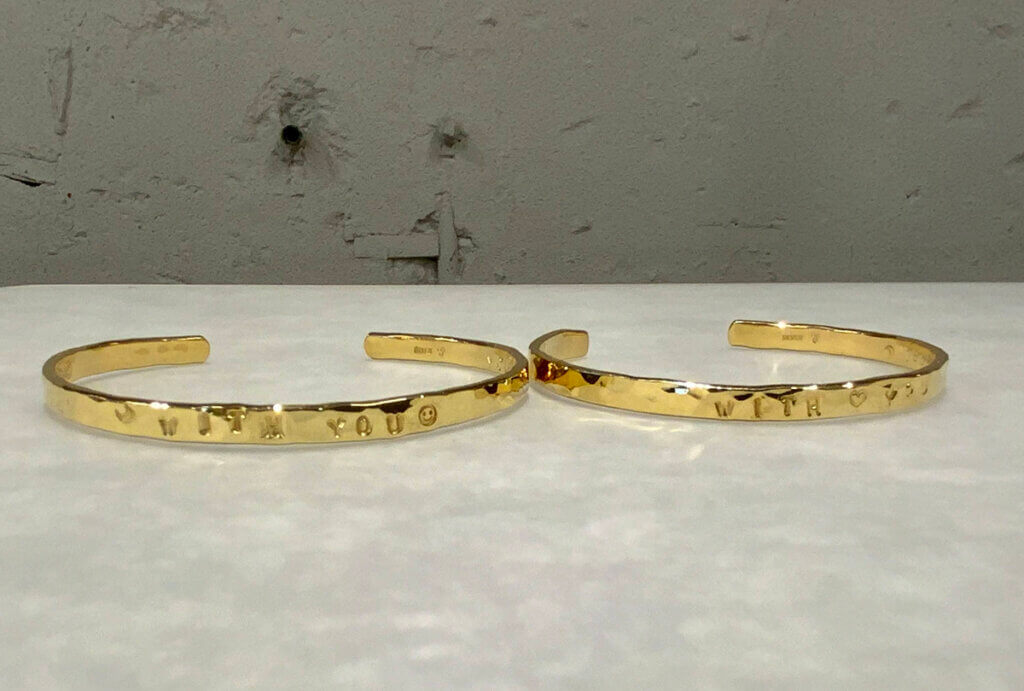 <Jewelry Details
Bangle, 925 silver (4.0mm) hammered + K18 yellow gold plated
Bangle, 925 silver (4.0mm) hammered + K18 yellow gold plated
We would like to introduce Mr. H and his friend Mr. T who made the bangle.
Since they were both BTS fans, they had adorable stuffed animals with them and enjoyed taking pictures with them.
He's wearing an apron and a hat, so cute! She even wears silver earrings and a silver chain!!!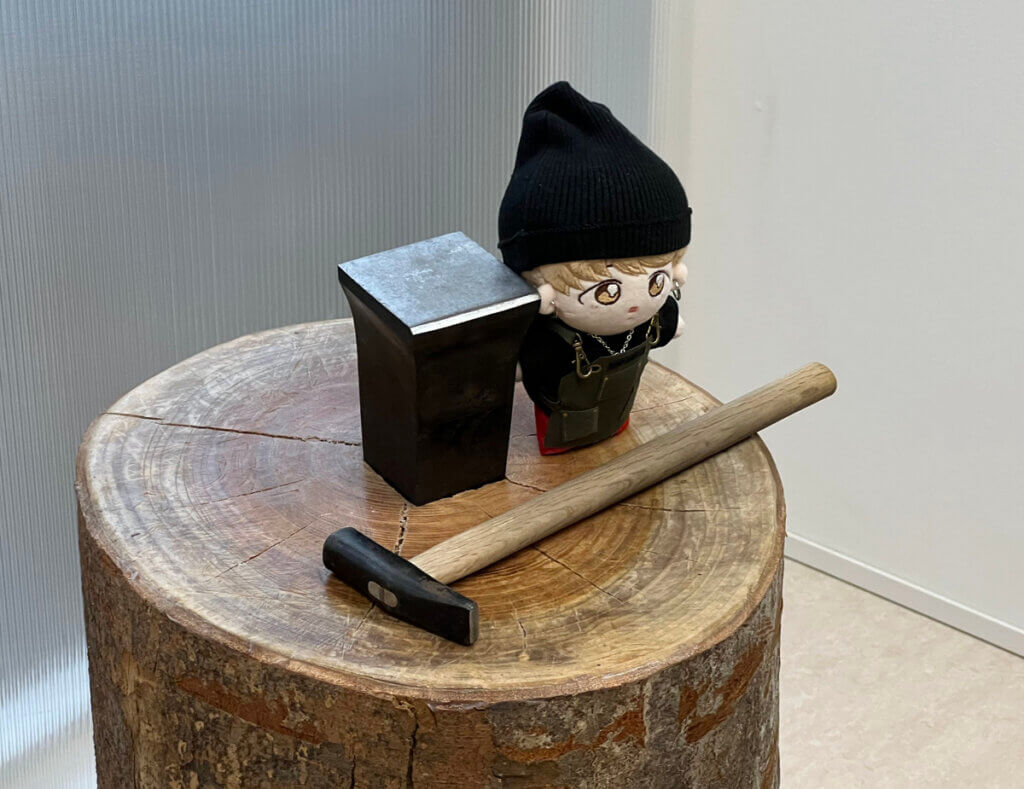 They left us a message too!
---
I am very satisfied with the finished product.
I would like to come back again.
Thank you.

☆This is my second visit to your store. This time, too, the customer was very attentive and the bangle was finished to my satisfaction. I would like to come back again. Thank you very much.
This was Mr. H's second visit to our store, and he also wore the bangle he had made on his first visit.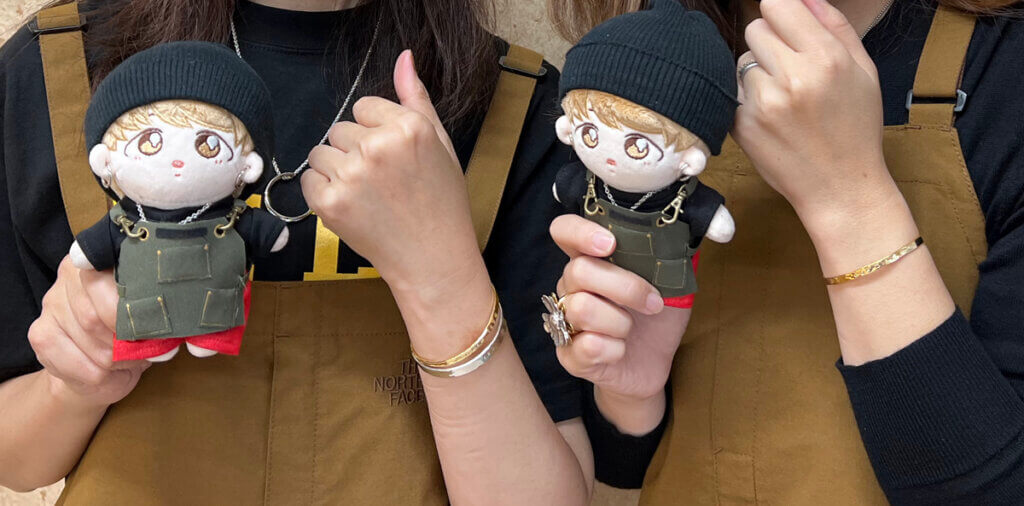 The first bangle was made in 7.0mm width, the widest among the bangles available at MITUBACI.
It's so neat to see them layered in a mix of widths and colors.
---
Bangle 7mm wide, created with hammered surface.
The engraving was difficult, but thanks to the help of the staff, I was able to create a bangle that I am very satisfied with.
---
I also personally watched a You Tube video of JIMIN making silver bangles in his workshop in Korea.
As far as I could see in the video, I felt that the 7.0mm width is the closest among MITUBACI's products.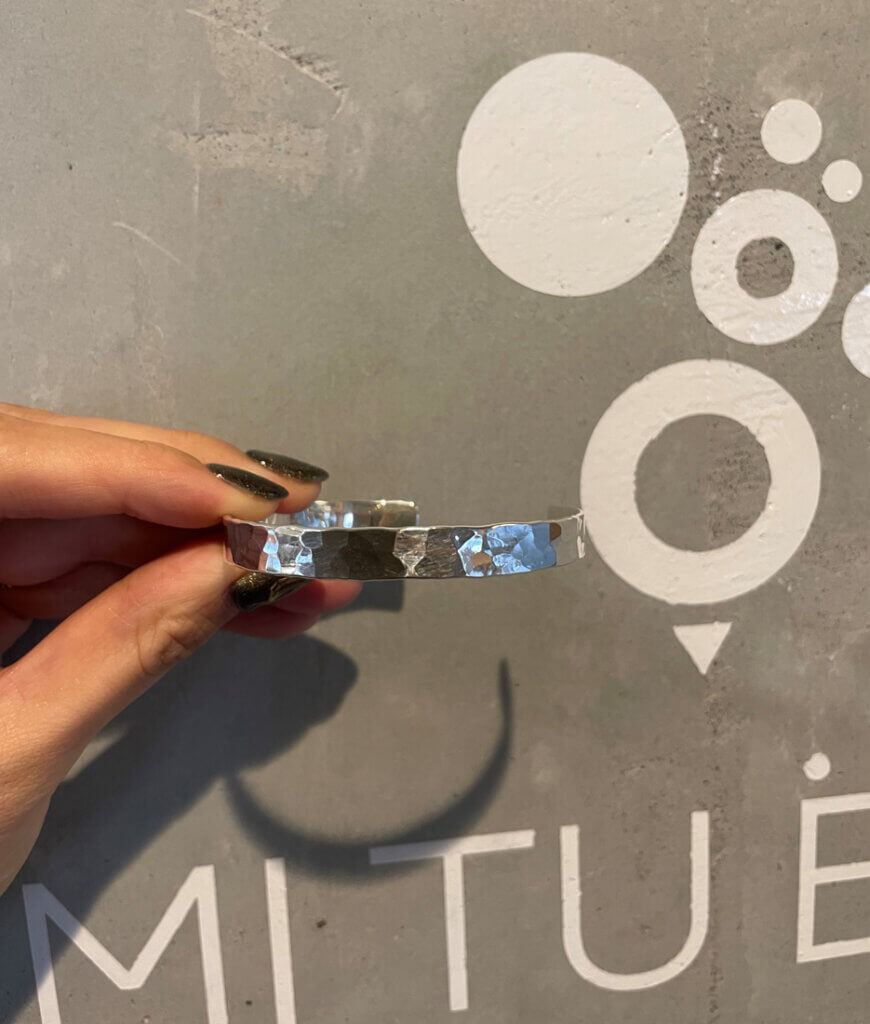 I see there are jewelry workshop stores like MITUBACI in Korea! I would like to go there.
If you'd like to make a matching set, come visit us at MITUBACI!
*This article is published with the consensus of the customers.
Wide handmade silver bangle, matching with your favorite artist