Ring details:
Left: 1.7mm width 18k Champagne Gold with snowflake texture
Right: 2.5mm width 18k Champagne Gold with snowflake texture and diamond
Allow us to introduce K-san's champagne gold wedding bands. The wonderful couple had decided to make their own rings on the day of their wedding itself!
Snowflake is one of our original textures that is created with our Kanazuchi hammer. It mimics the snow that flutters down gently on a winter day.
Working on their rings together face-to-face at the wooden bench.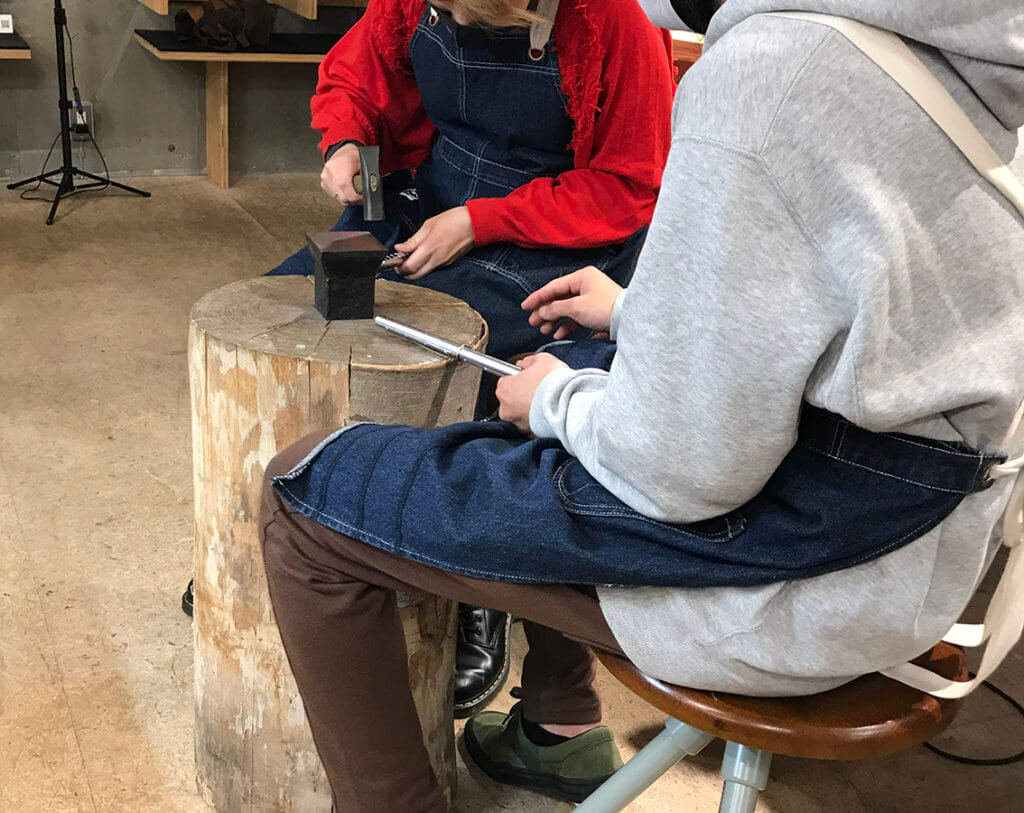 Champagne gold gives the ring a gorgeous finish.
They kindly left a message for our staff as well.

It was really fun. The staff guided us kindly throughout the entire process, watching over us as we made the ring. They then helped us to set the diamond once we were done.
Thank you.
***
Thank you for visiting us. Also, congratulations on your marriage!
Feel free to come by anytime for maintenance!
*This article is published with the consensus of the customers.
Customer Review: Glittering Snowflake ― Handmade 18K Champagne Gold Wedding Bands