An Introduction to S-san's Workshop Experience
Left: 3.0mm width Platinum950
Right: 2.5mm width 18k Yellow Gold
Here's an outline of the flow of our wedding bands workshop:
Design consultation → Ring engraving → Shaping the metal ingot → Soldering → Polishing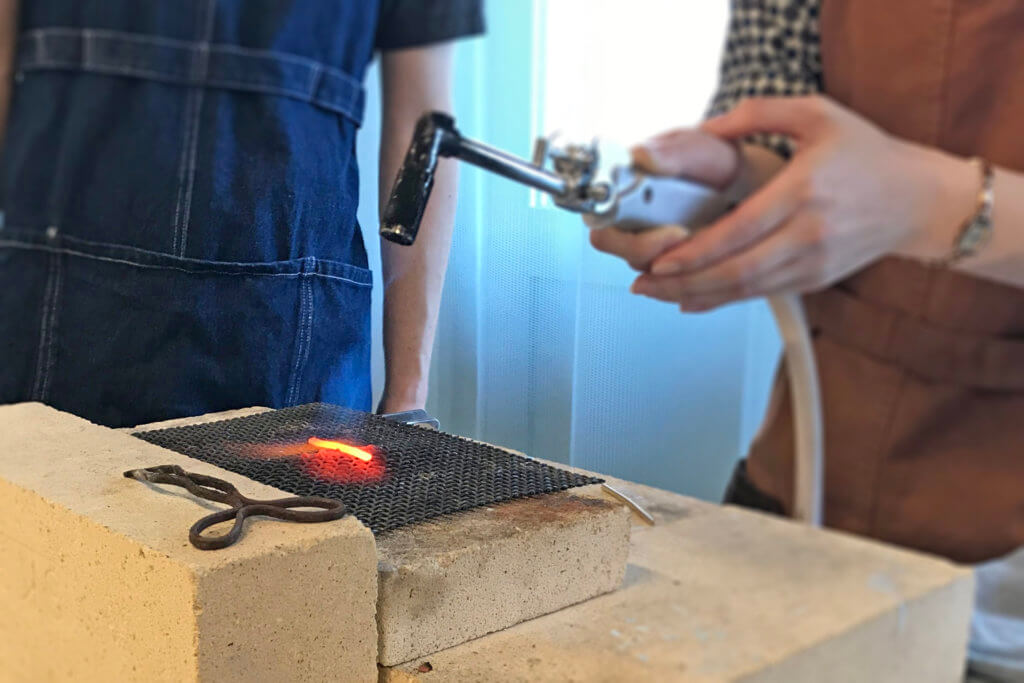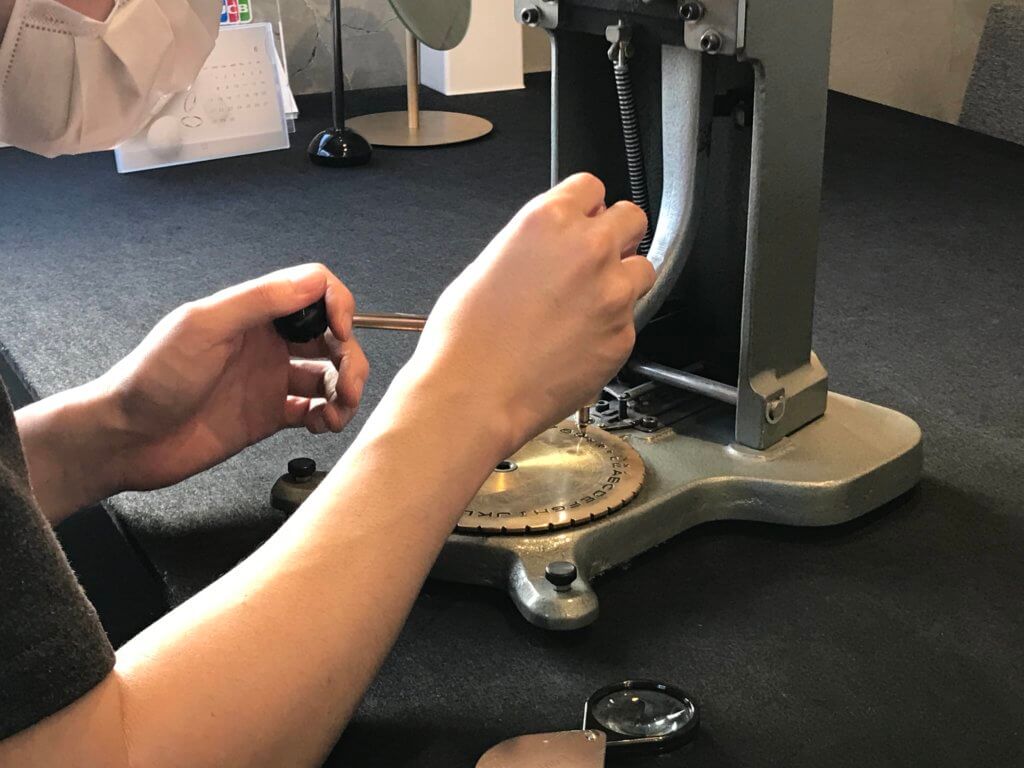 The letters were engraved on the ring using a special letter engraving machine. The engraving process allows numbers, Roman numerals, and symbols to be engraved on the ring.
Our brand offers two methods for engraving letters: one is to hammer in the letters using a hammer, and the other is to engrave them using a special machine (machine engraving).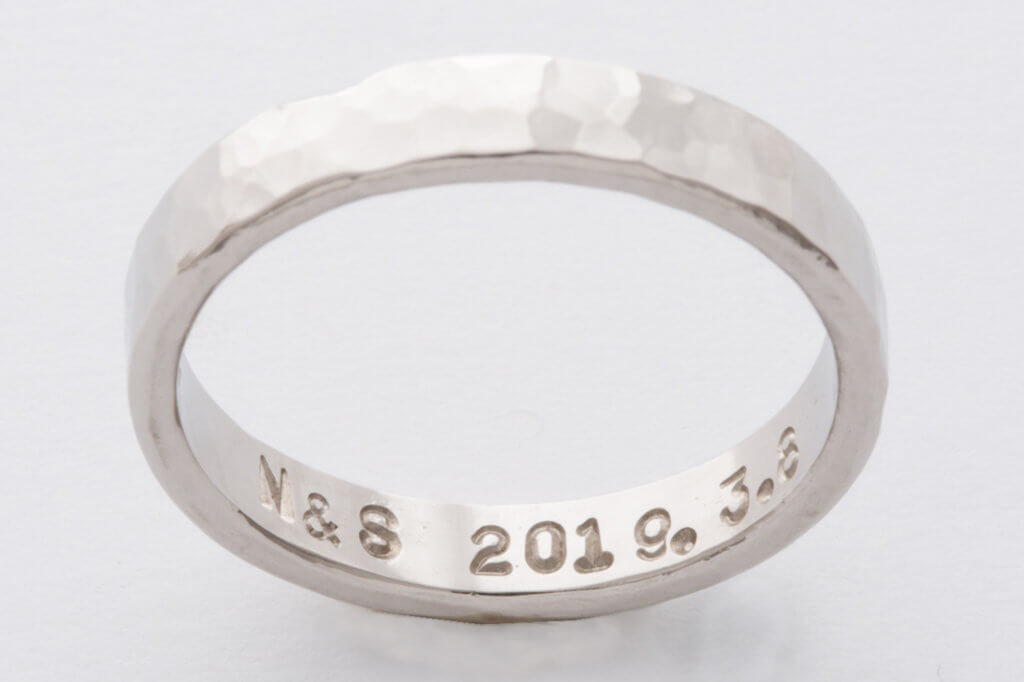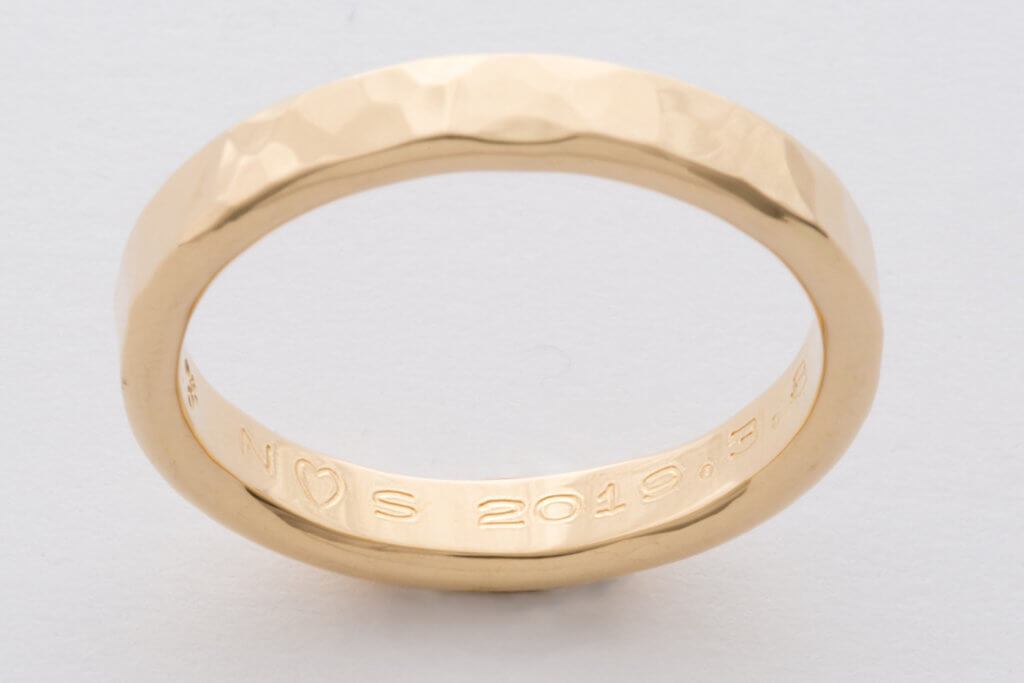 Both are popular in their own ways! Here's what S-san has to say about the workshop experience:
We would like to share with you a questionnaire from Mr. S.
Q: What was most enjoyable about the workshop?
"I really like the ambience of the space the moment I set afoot inside. During the ring making process, I enjoy seeing my ring turn sparkly as I file and polish it. The artisan was pleasant, and I'm really satisfied with the finished look of my jewelry."
■ A message to our customer
"Thank you for visiting our workshop! We are happy to learn that you have enjoyed yourselves. Please feel free to contact us and enjoy the after sales polishing service for free!"
______________________________________________
Thank you for reading this article! 
Our Instagram will be updated every now and then, so please stay tuned!



______________________________________________
To make an appointment, please click on the "Book Now" button below:
If you're looking more jewelry workshops, you may wish to visit MITUBACI for more information.
Customer Review: Handmade Wedding Bands—18k Yellow Gold and Platinum