We are strengthening our infection prevention measures so that customers and workshop participants can visit us with peace of mind.
All staff will put on masks and disinfect their hands upon entering the atelier.
Ethanol disinfection of tables, chairs, workshop tools etc.
Ventilating the atelier at least once every hour
Installation of plastic sheets to prevent the dispersion of water droplets (see images below)
We also wish to seek cooperation from our customers:
Please wear a mask and disinfect your hands when you visit our atelier.
If you do not have a mask, please let us know and we will provide you with one.
In the event that you are feeling unwell, you may cancel or reschedule your appointment. There will be no cancellation charges, so please feel free to contact us.
No cancellation fee will be charged. Please feel free to contact us.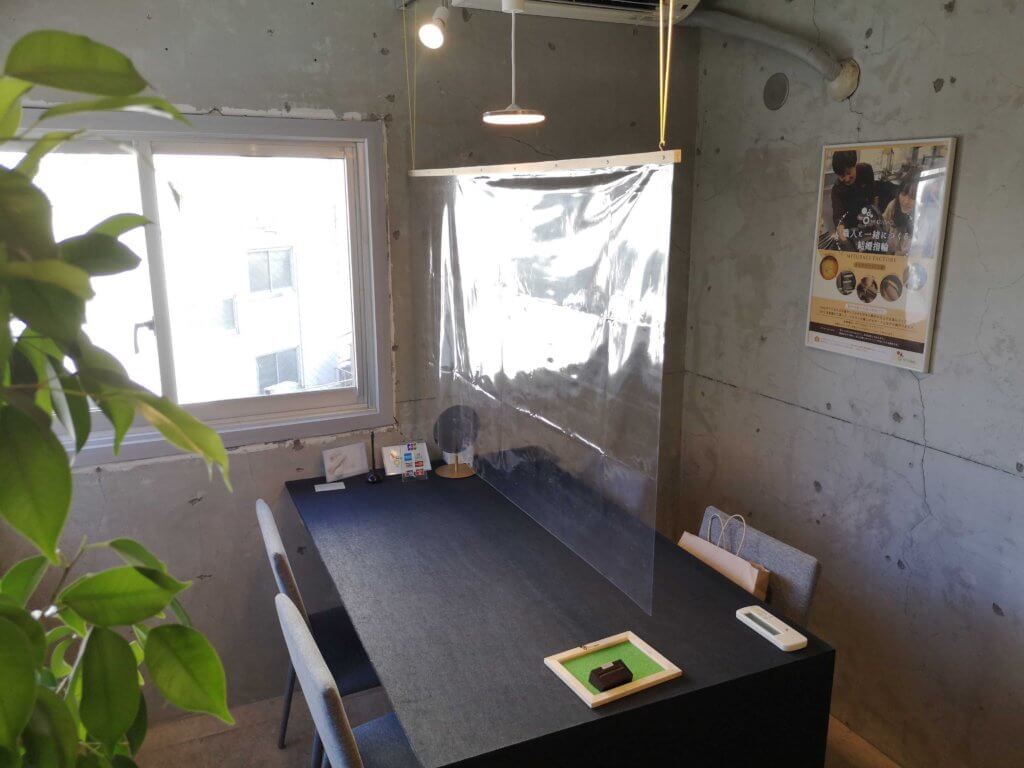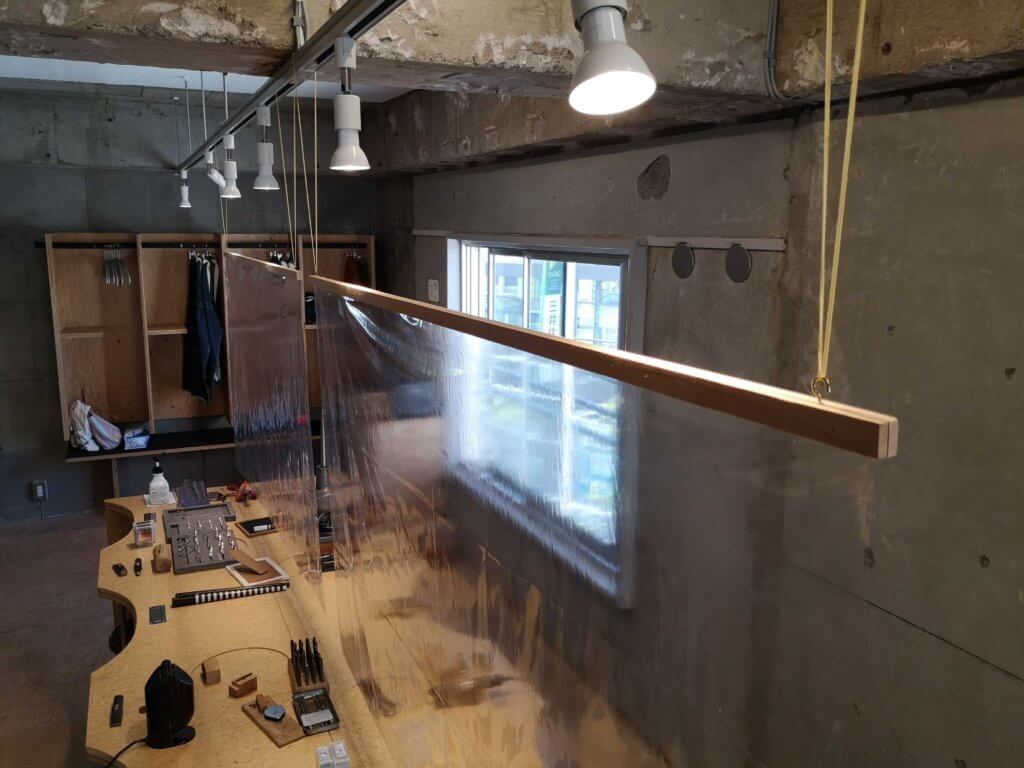 Stay safe, and we look forward to seeing you again.
COVID-19 Preventive Measures