You want to make a wedding or engagement ring, but are worried about metal allergies.... For such people, we offer a free rental of allergy test rings made of the exact same metal used in MITUBACI wedding and engagement rings before you actually order your rings. During the rental period, please wear the rings in various situations to check for allergic reactions. After confirming that there are no abnormalities, please proceed to the actual reservation and order.
The following rings are available for allergy testing. If you would like to see the color of gold and platinum, please feel free to use this service.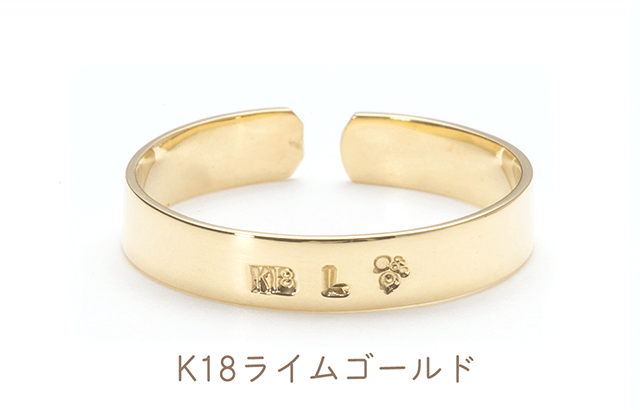 Platinum 950
Platinum 999
Various K18 color gold (yellow/champagne/pink/lime)
How to use
2Please try the allergy test ring at home and confirm that there are no abnormalities. Please return the used rings to MITUBACI within about one week, or return them to us when you visit our store.
3After your return, the deposit will either be applied directly to the cost of the merchandise or refunded to the account you specified.
---
Sizing
This is a free size ring, so you can try it on regardless of your size. Please try it on any finger that fits easily, not just the ring finger.
Rental Period
The rental period is one week. If you need more than one week to return the equipment, such as if you want to return it at your next visit, please let us know the date of your visit.
Deposit (Security Deposit)
Since the allergy test rings are made of precious metal, we will ask for 55,000 yen per set as a deposit (security deposit). If you wish to order a wedding/engagement ring, we will keep the deposit, but if you decide to hold your order, we will refund the full amount to your designated account in about 7 days upon confirmation of the return of the allergy test rings.
Attention
This service is for customers who wish to have their wedding or engagement rings ordered or handmade at MITUBACI.
MITUBACI will cover the shipping costs for delivery and return. The customer is responsible for the bank transfer fee when depositing the deposit.
If allergic reaction occurs, discontinue use and consult a skin doctor.
This is not a confirmation of the actual shape or finish of the wedding or engagement ring.
MITUBACI rings are originally formulated and finished to be non-allergenic, so even if you do not have an allergic reaction to MITUBACI rings, you may have an allergic reaction to rings made by other companies.
Some people get rashes due to causes other than allergies, such as perspiration or soap residue. If you are concerned, we recommend that you visit a hospital for an examination.
If you do not return the deposit, we will not be able to refund the deposit.
Free allergy test ring rental