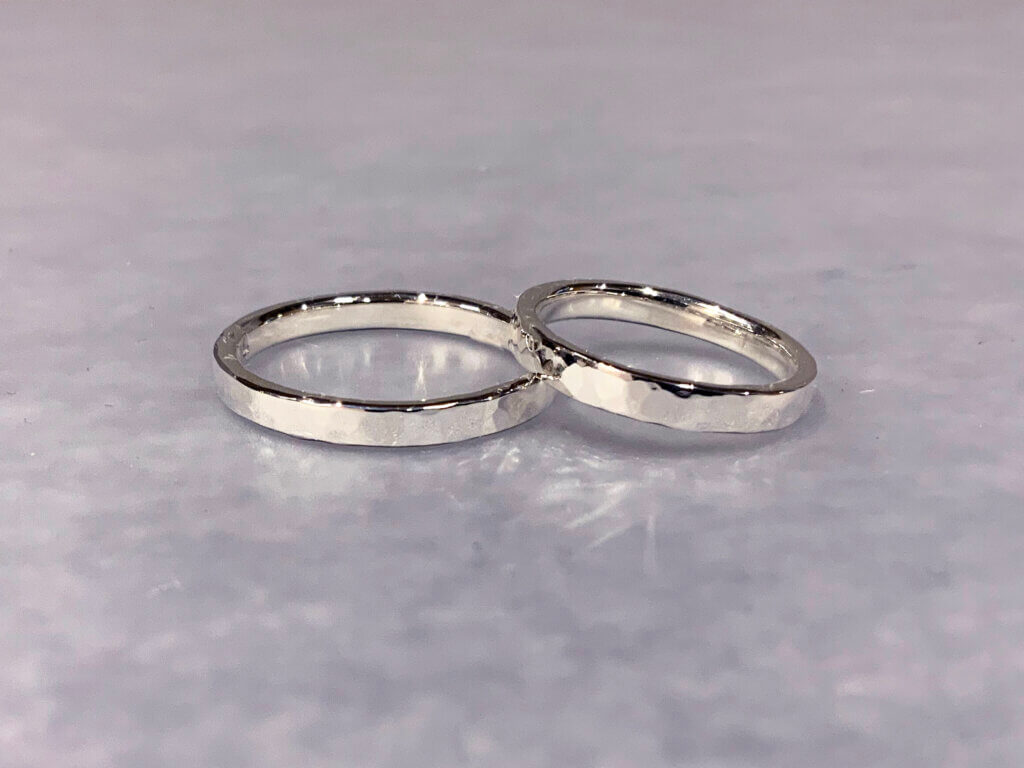 Ring details:
2.8mm width Silver with hammered texture and hand engraving on inner band
2.8mm width Silver with hammered texture and hand engraving on inner band
Let's begin!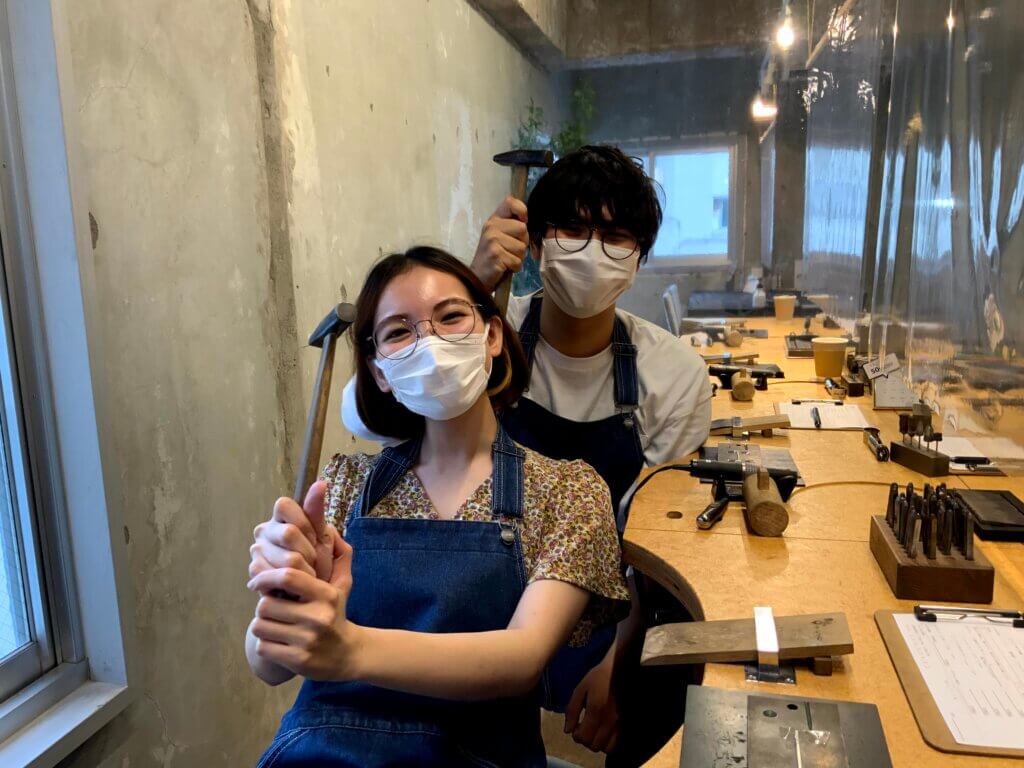 Even the two smiling faces are concentrating on the engraving process, with serious expressions on their faces.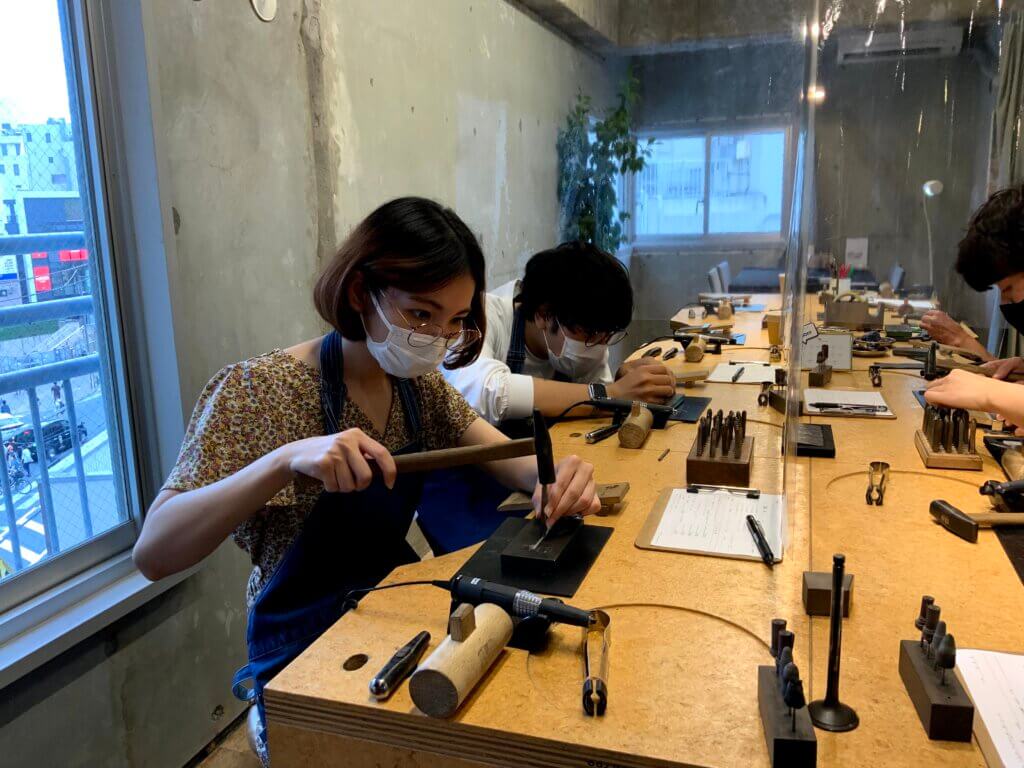 After the engraving is done, use a mallet to round it. If this is difficult, try to cooperate.
(Between you and me, it only takes five seconds for a skilled craftsman to round it up.)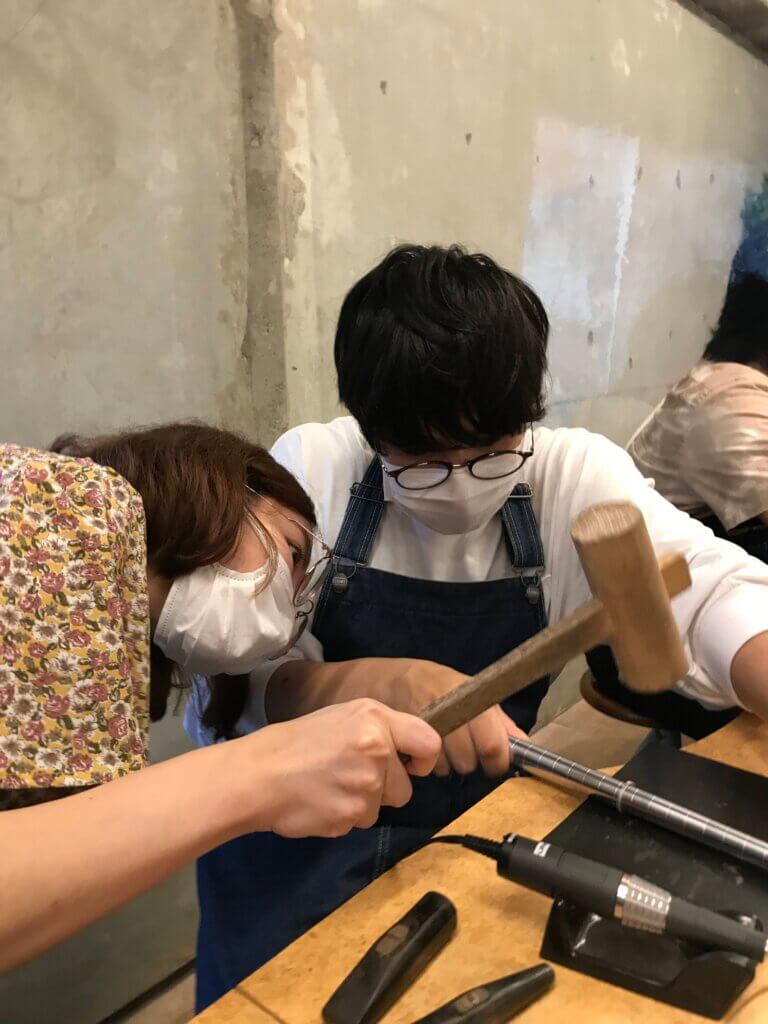 The rounded ring is welded with a burner. This process is called "brazing. Please feel free to take photos and videos.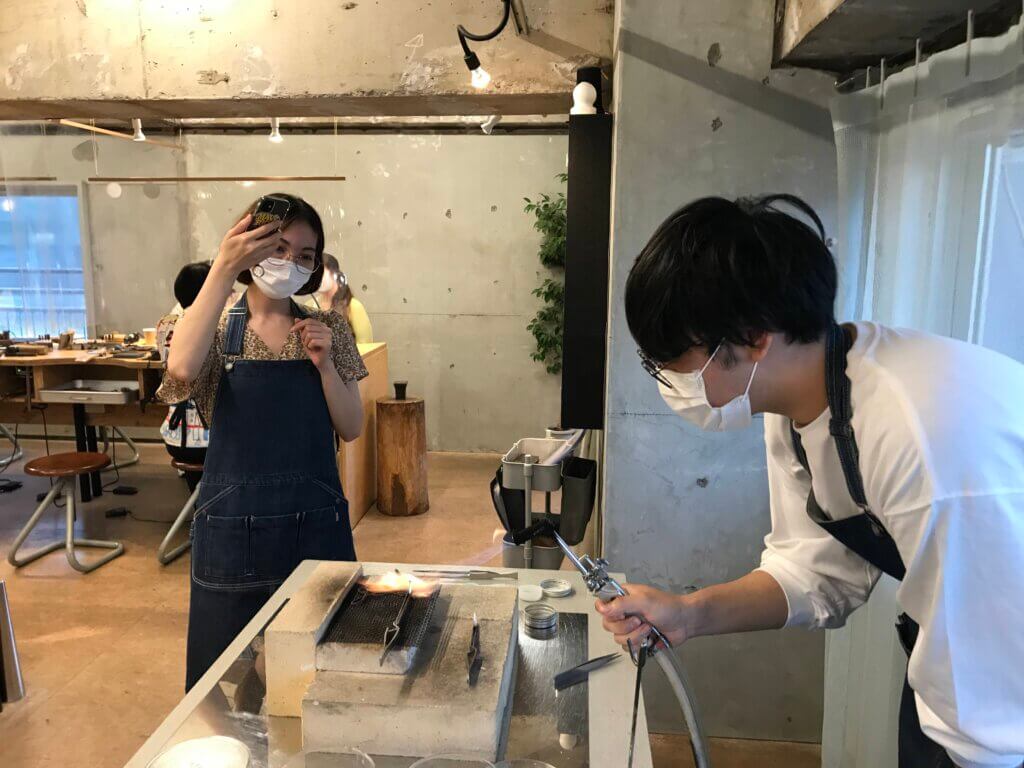 The brazed ring is polished using a machine called a rheuter. At first, a coarse-grit sandpaper is used, then gradually changed to a finer-grit sandpaper to polish the ring, making it shiny.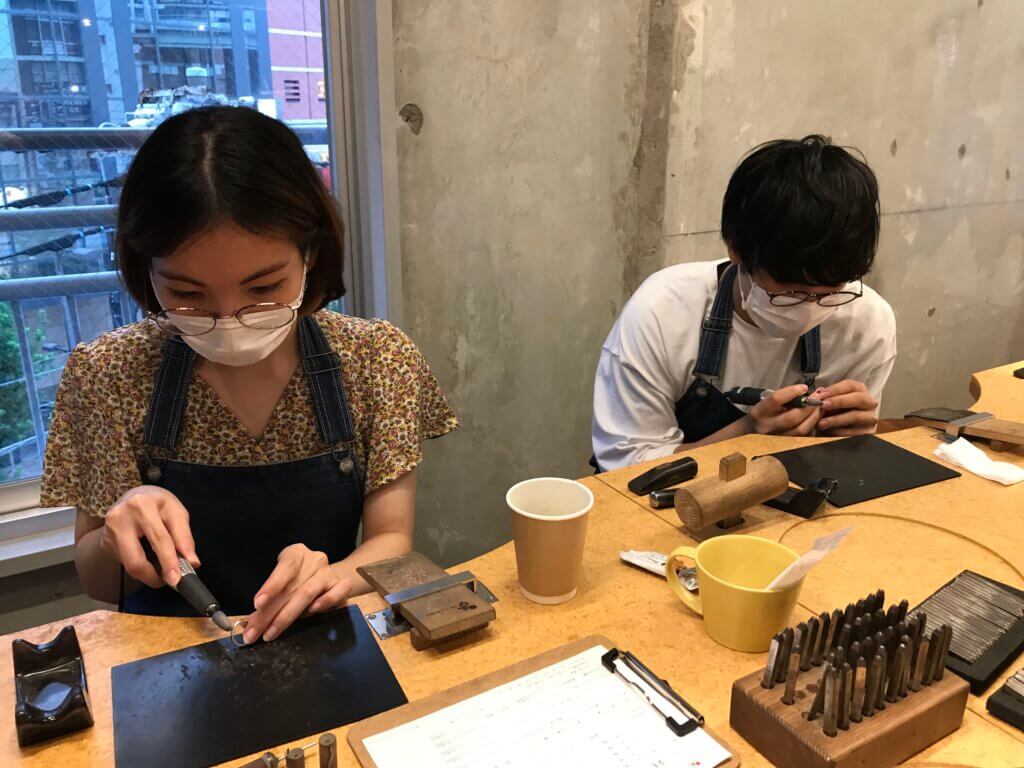 After polishing with a rheater, we use a machine called a buff to polish the surface.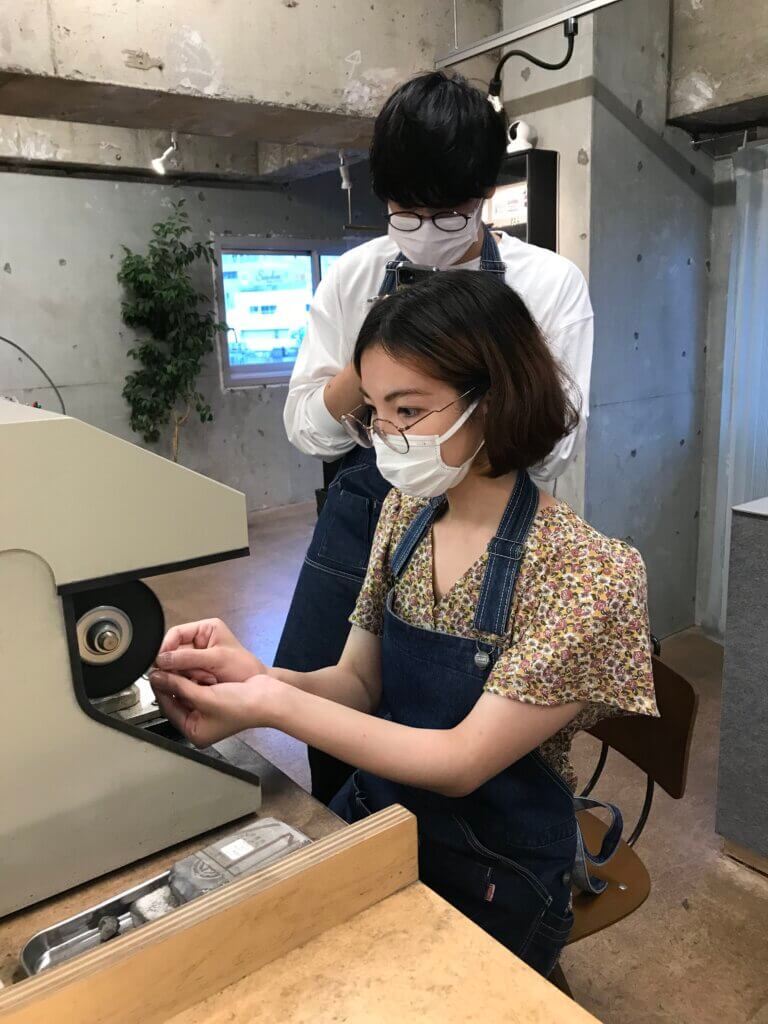 After polishing, the hammered pattern is hammered in. A hammer with a rounded tip is used. The pattern is hammered in a circular pattern while checking the size.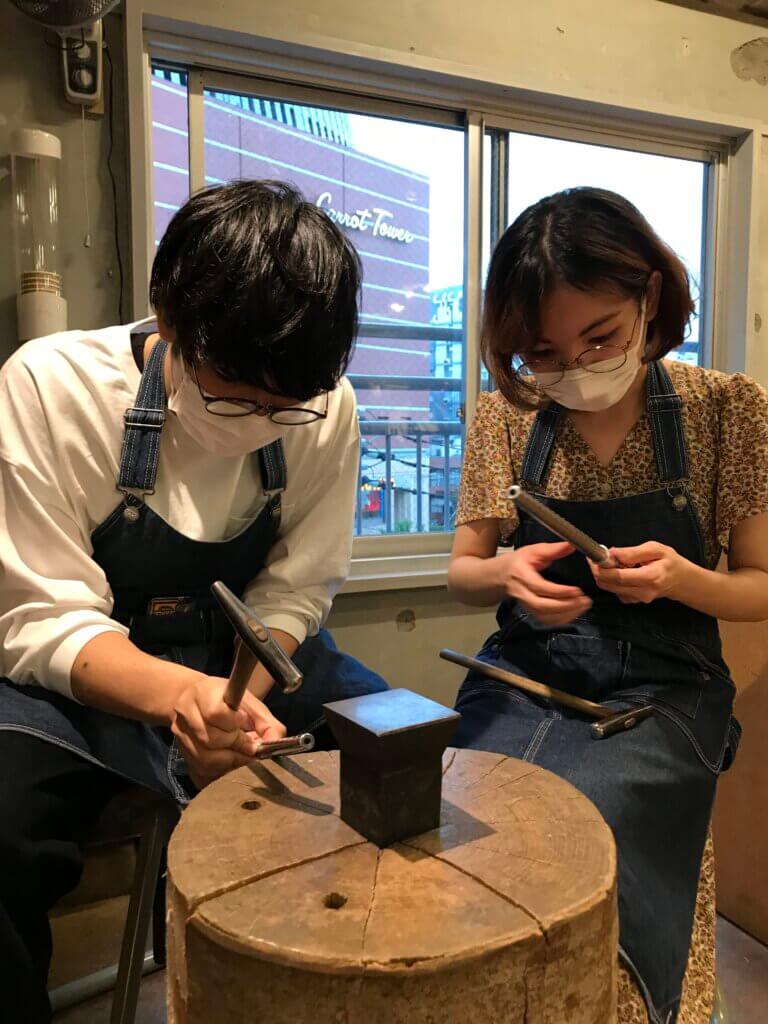 When you are finished, please put them on each other's fingers.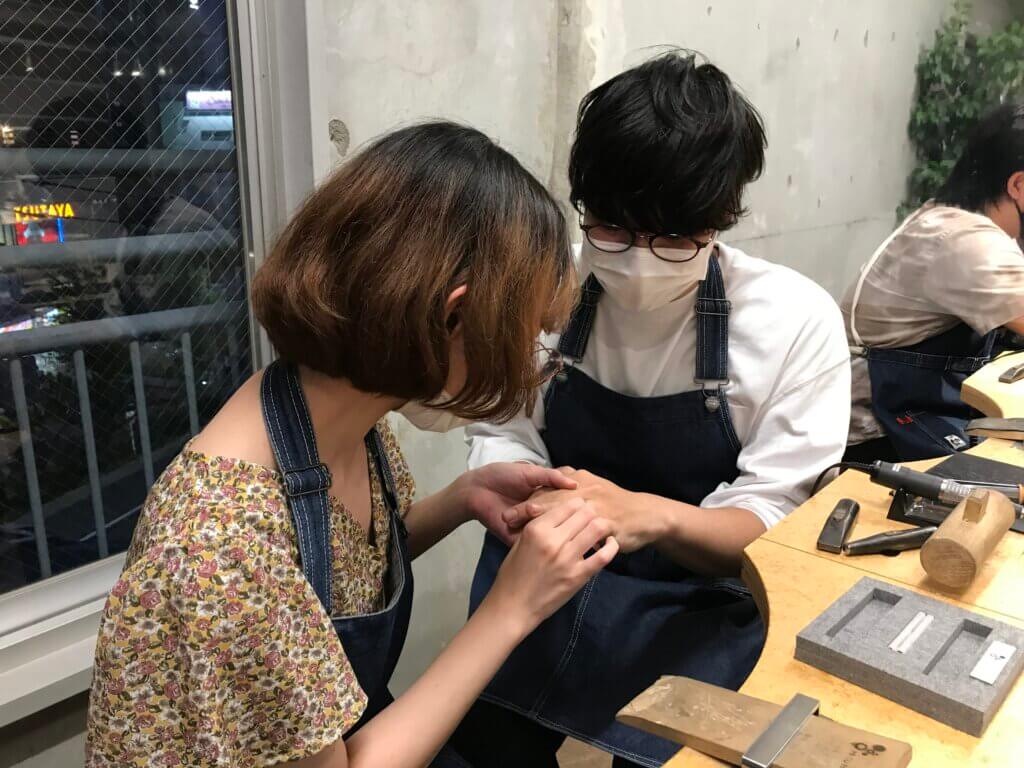 They also wrote about their impressions of the production.
***
I wanted a pair of rings with my girlfriend, so I came here to produce silver rings.
Thank you very much for Mr. Fujimori, who was in charge of this project and was very kind and fun to learn from☺.
Both the experience and the ring became something they both cherish.
It was so much fun!
***
Thank you for visiting us too, Mr. M.!
I heard that you are going back to Okinawa, and I hope you will wear the ring you got made.
Please come back and visit us both again.
*This article is published with the consensus of the customers.
Customer Review: Handmade Couple Rings ― Silver