I heard that handmade wedding rings were frowned upon and I'm a little worried.
When you hear someone say, "I tried to give them a handmade engagement ring, but they didn't like it," you may feel uneasy or confused, even though you and they may think they are different. Even if you say in one word that they "didn't like it," there are many different backgrounds as to why they did not like it. Let's analyze and look behind the thoughts so that you can give your handmade engagement ring with peace of mind.
Reasons not to have a handmade engagement ring: If there was a brand you admired or a ring you wanted.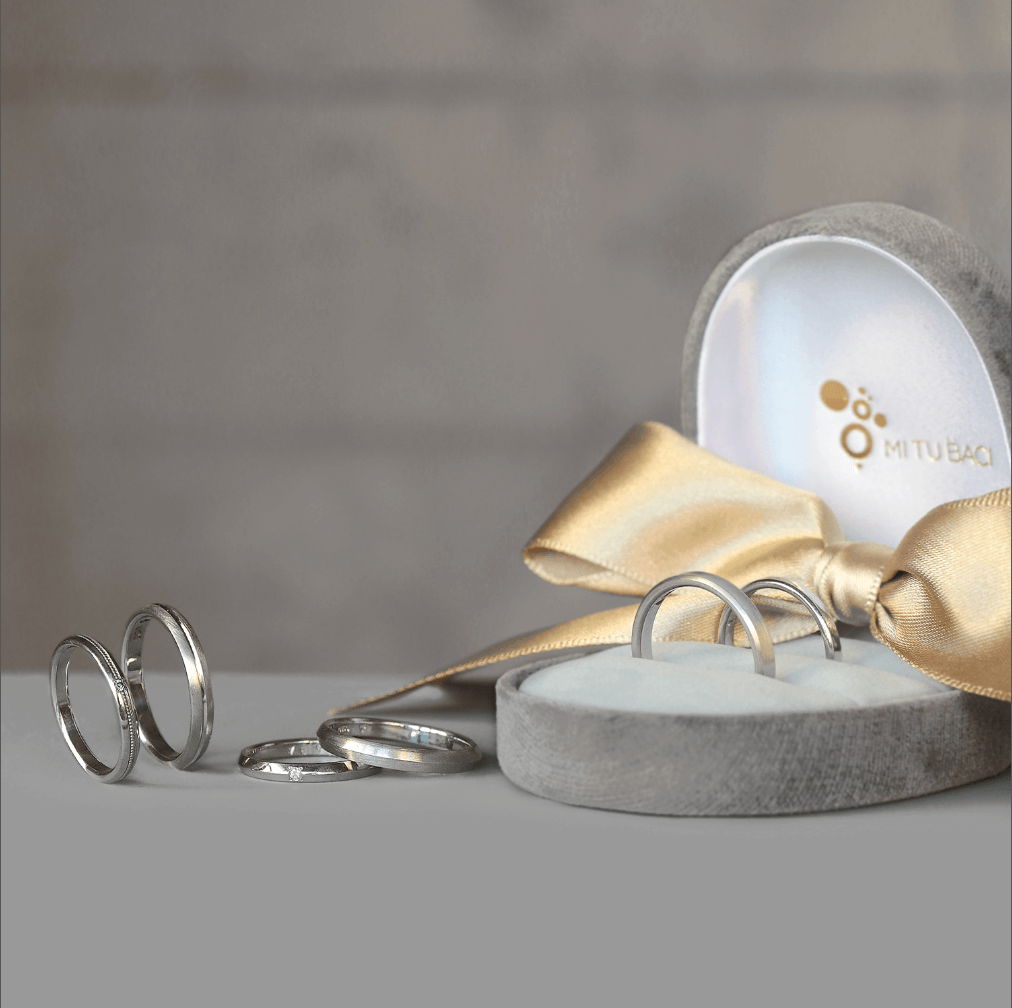 Many women have a yearning for an engagement ring. Some may have their hearts set on a specific design, from a specific high jewelry brand. If this is the case, unfortunately, they may not like either a ready-made or handmade engagement ring if it is not what they wanted. If you are able to discuss engagement rings with them before you buy, find out if they have decided on the ring they want or not.
Why I don't like handmade engagement rings: I'm worried about the quality.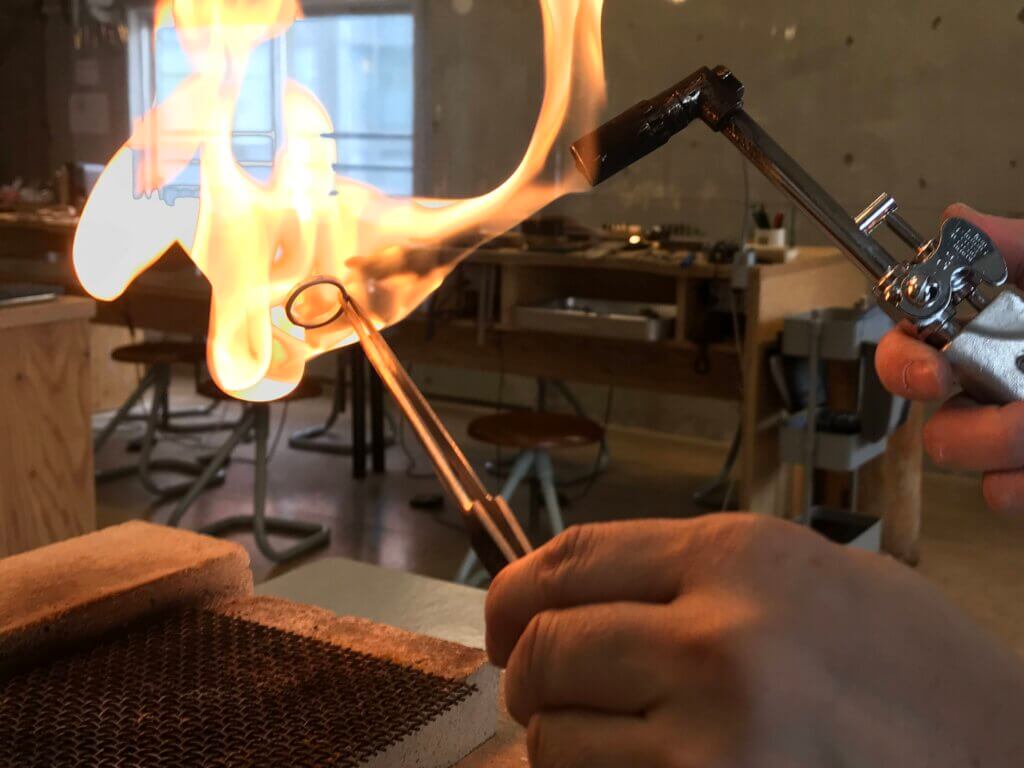 Nowadays, "handmade engagement rings" are still in the minority. In such a situation, it is understandable that a person who never touches tools in his/her daily life suddenly feels uneasy and dislikes the idea of "making by hand" because he/she is worried about his/her partner. Even people who normally like DIY and make everything are worried about whether they can make something as special and delicate as a ring by themselves. However, unlike making a "handmade engagement ring" at home by yourself, most workshops where "handmade engagement rings" can be made have the support of craftspeople or follow-up finishing by craftspeople. In addition, since all materials are clearly stated, there is no need to worry about the material aspect if you choose a store or workshop that properly uses platinum or 18-karat gold.
Why you don't like handmade engagement rings: if you feel like you're getting a discount on the cost.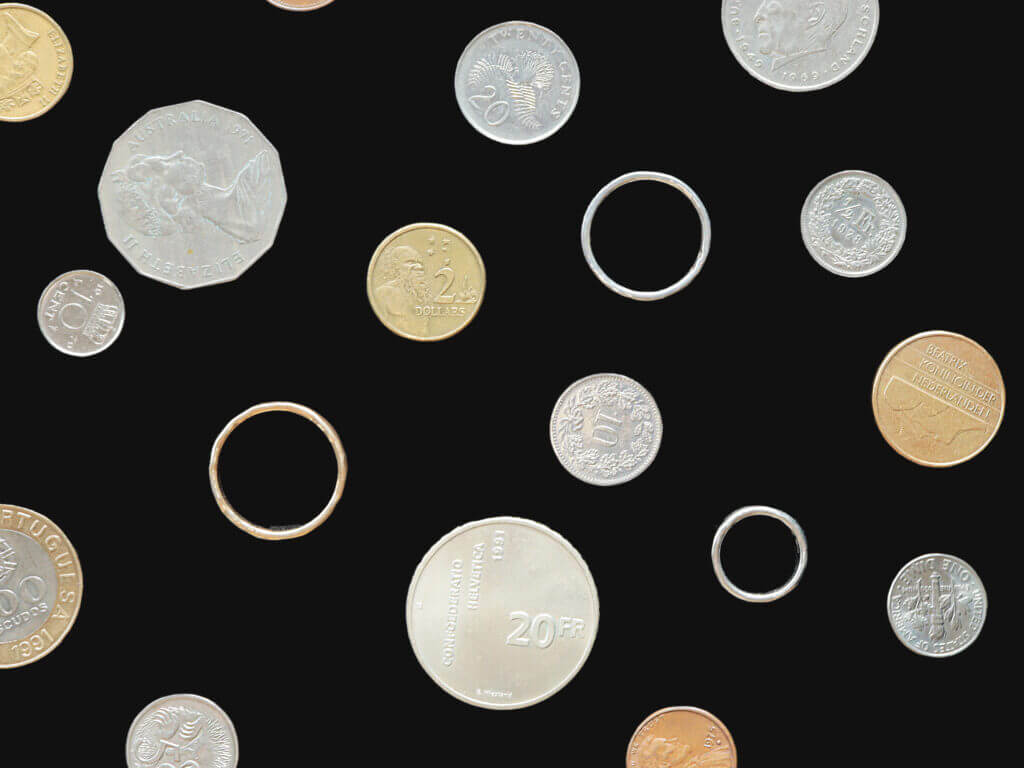 It is true that handmade engagement rings tend to cost less than ready-made engagement rings. Looking at that alone, some people may indeed feel as if they have been skimping on money. However, the reason for choosing a handmade engagement ring is not necessarily because it is less expensive. Even if the reason for choosing a handmade engagement ring is to save money, if the reason for saving money is a positive one for the couple's future, they will be satisfied. For example, if the engagement ring is less expensive than planned, the couple can spend the money on a wedding ring, take a luxurious honeymoon, upgrade the furniture in their new home, or go out to eat a delicious meal together on their anniversary. If you have an attractive proposal for the future, they may like it rather than dislike it.
Engagement rings that make you and your partner happy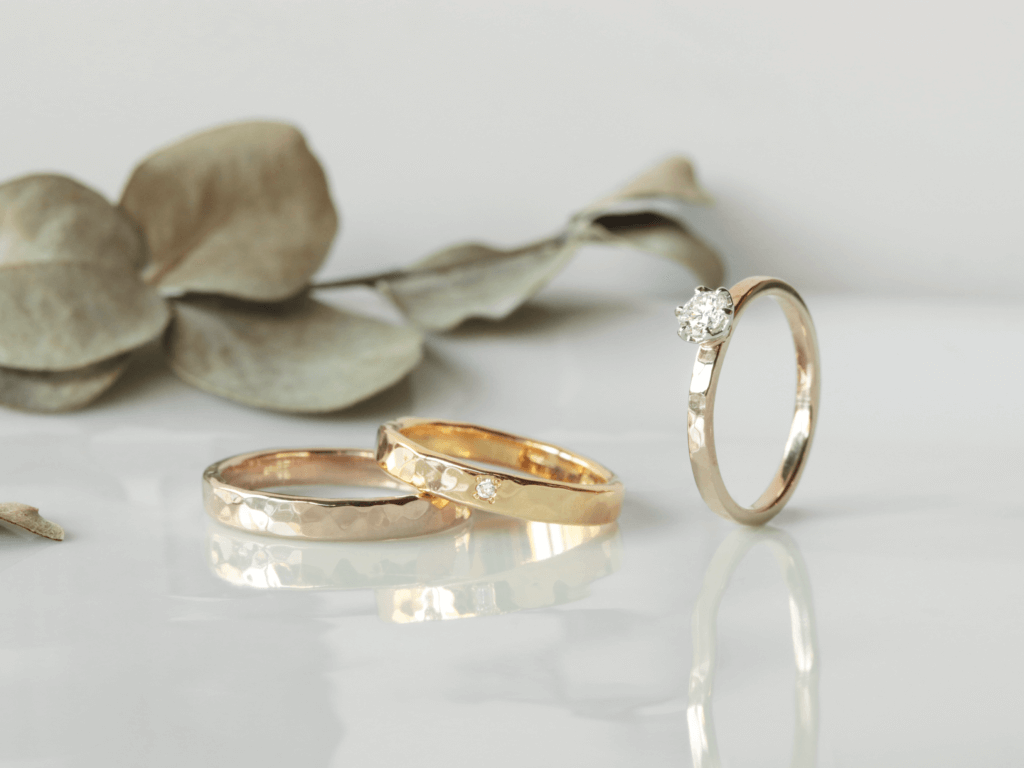 If you are considering a handmade engagement ring, there is always a reason why you were attracted to handmade engagement rings.
I can give you the only engagement ring in the world.
Because I like the design.
Because I want them to wear what I have prepared with my own hands.
Because I can make a beautiful ring at a low cost.
I think everyone has their own reasons, such as
In any case, try to be sincere about why you chose a handmade engagement ring. It may resonate with your partner.
An engagement ring is a special once-in-a-lifetime ring. If possible, we want to prepare a ring that will make both parties happy. Whether you go shopping together or prepare it as a surprise, it is ideal to do as much research as possible beforehand.
MITUBACI engagement rings that you can take home on the same day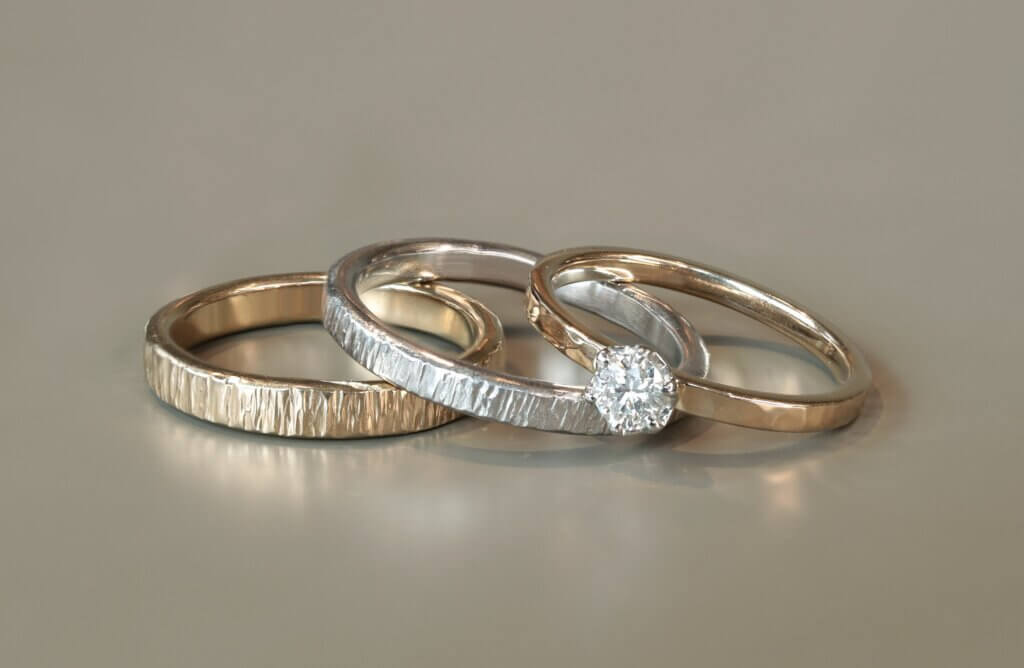 MITUBACI can make handmade engagement rings.
Can be delivered on the same day
MITUBACI handmade engagement rings can be taken home on the same day. Professional metal engravers who have been making bridal rings for many years are always in the workshop, so you can receive your ring on the same day. If you are in a hurry, please take advantage of this service.
quality
MITUBACI is made with the support of professional craftsmen with specialized skills. Please feel free to visit us even if it is your first time making a ring or you are clumsy.
The work of fastening diamonds is done by craftsmen, as it requires particularly specialized skills.
MATERIALS
The materials used are platinum Pt950 and K18 color gold. Both are equivalent to those used in department stores and specialty stores. These materials are safe and can be used for a long time.
appearance
If you are looking for a sharp beauty rather than a "handmade" look, we recommend the lathe (senban) machining option.
In the lathing option, a lathe machine is used to finish the ring.
The use of specialized machinery allows us to finish rings with precision.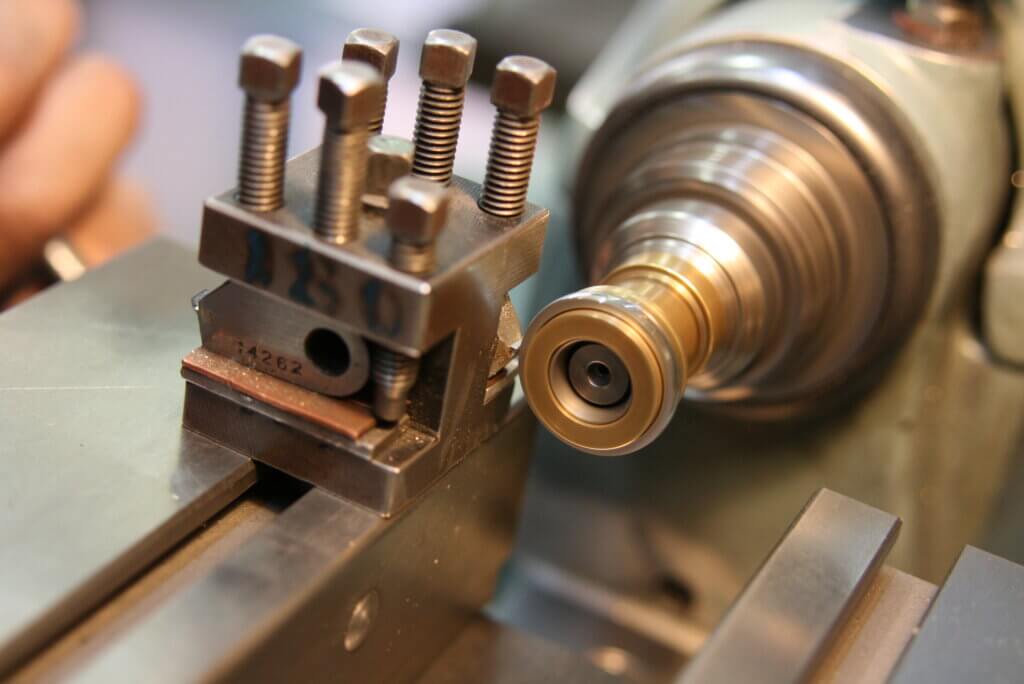 For more information on lathe turning, please contactFor more information, please click here..
Pricing
MITUBACI's prices for engagement and wedding rings are as stated on our website, regardless of market fluctuations in precious metal prices. Both platinum PT950 and K18 colored gold are available at the same price.
Prices are available in the simulation on the site. If you have any concerns or questions, please feel free to contact us.
Click here for Frequently Asked Questions
Are handmade engagement rings frowned upon? An in-depth analysis of why!