One of the most popular processes for MITUBACI handmade wedding rings and jewelry is the metal stamp engraving.
While most wedding band stores only offer laser engraving and machine engraving, MITUBACI provides an additional option of metal stamp engravings which you can do by yourself!
Read on more to learn about the metal stamp engraving!
The Charms of Metal Stamp Engraving
Laser engraving is achieved with a machine and gives a classic, professional, and sleek look.
However, the engraving process is carried out by veteran artisans.
On the other hand, metal stamp engraving, also known as hand engraving, allows you to leave your flavor and originality. You will complete this process with guidance from your craftsman and create one-of-a-kind jewelry filled with fond thoughts and memories.
What Engraving Characters Are Available?
◆ Capital alphabets A to Z
You could engrave names, initials, or short phrases meaningful to you!
◆ Numerals
Include your anniversaries or meaningful combinations!
We also offer other common engravings such as "&" and "to".
Example: MITUO & HACIKO 2022.12.24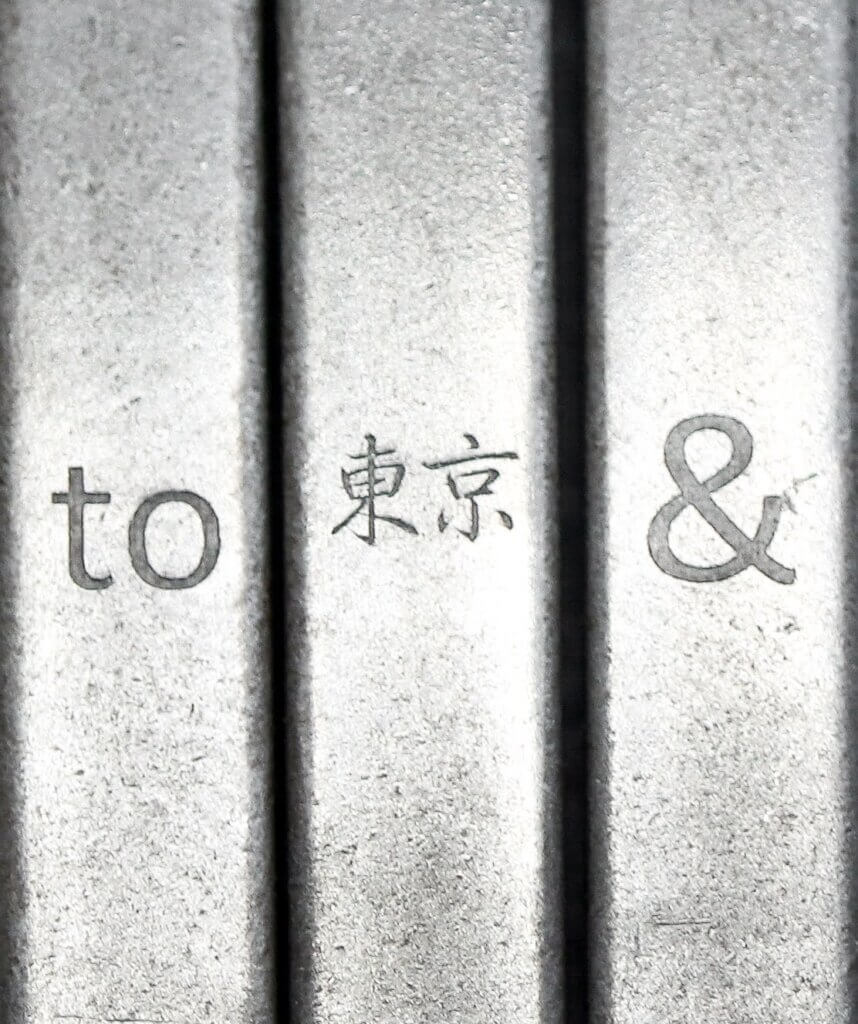 ◆ Symbols
We also have other original emoji stamps! Please check them out when you visit our atelier as new stamps are being launched constantly! Here we have trump card and star: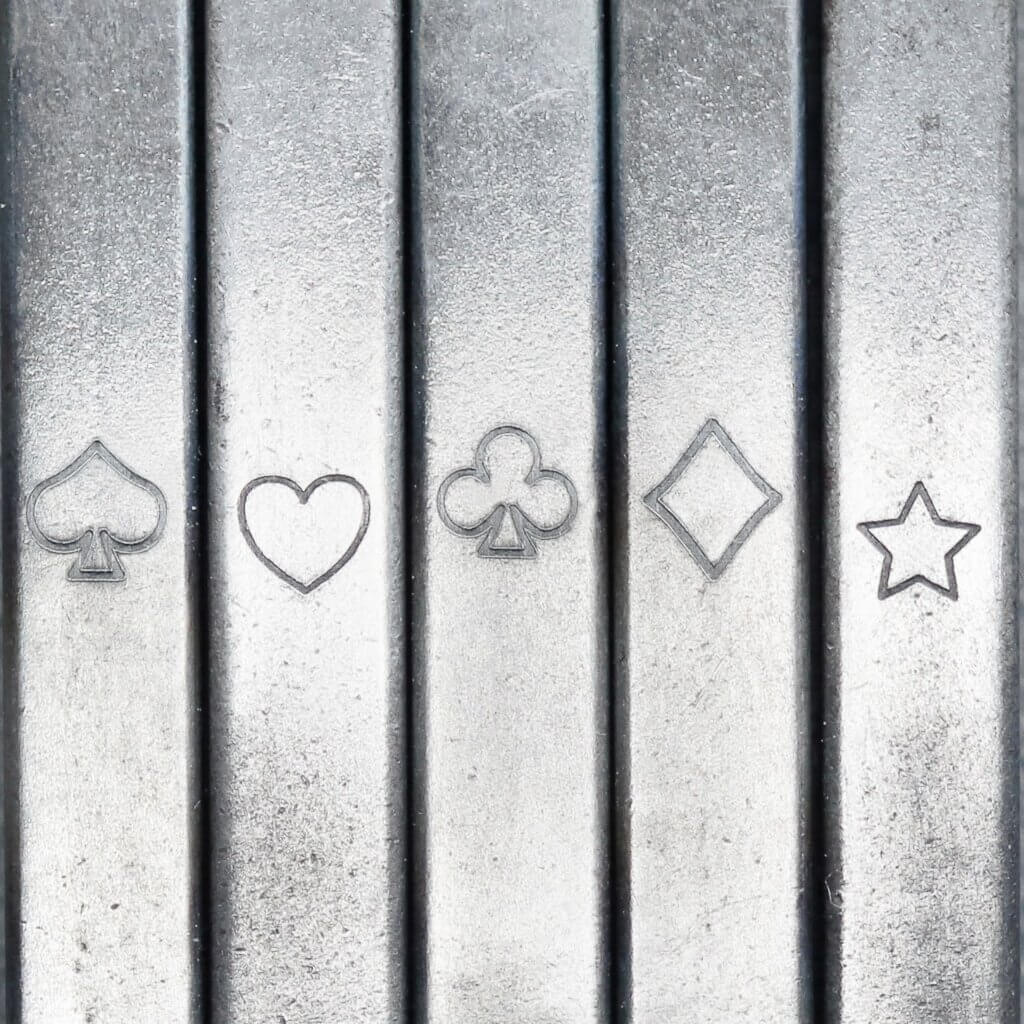 ・Spring in Japan emojis: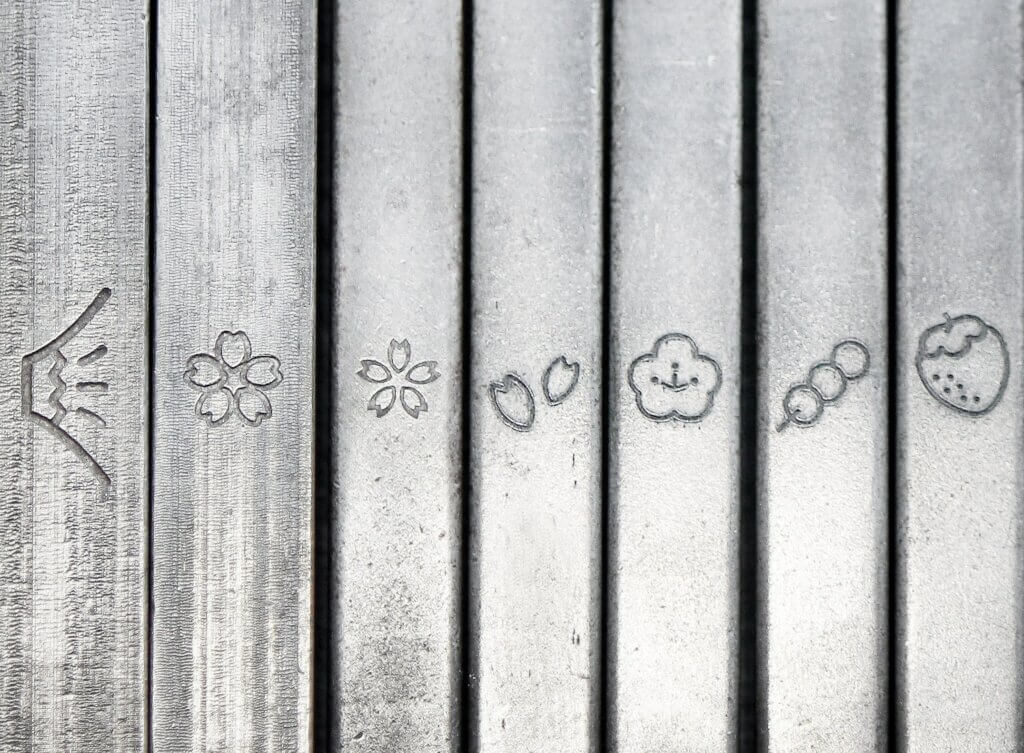 Cherry blossoms are popular for those who have their wedding or anniversary in spring.
Mt. Fuji is popular among travellers who want to commemorate their trip to Japan.
Strawberries are popular for baby rings and workshops with children.
・Other Adorable Icons:
A softer heart symbol to suit your mood.
And also tulips!
・Seasonal Icons: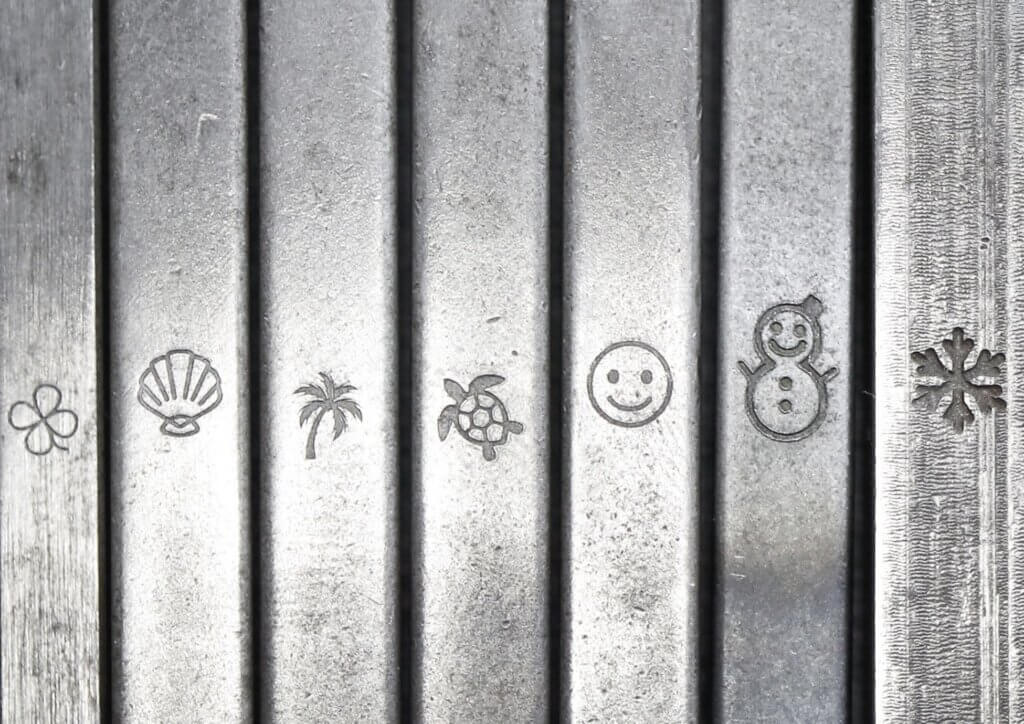 Or match your engravings with the season!
Mix and match the icons to create something meaningful and memorable for you!
We have some abstract shapes as well.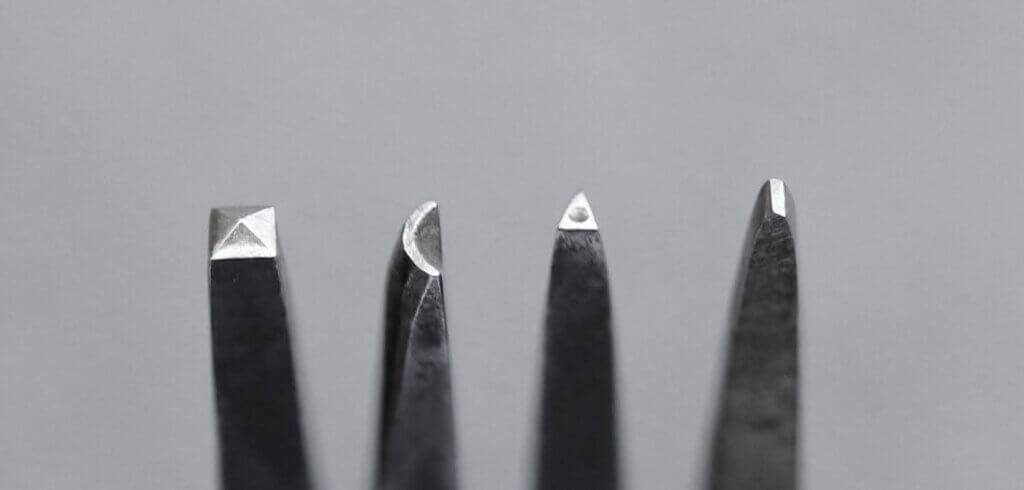 Feel free to explore the engravings and even create your very own form with a combination of various symbols!
You could even engrave repetitive icons in repetitive manners to create your original pattern!
・New Symbols:
In response to customer requests, we have created a new star engraving.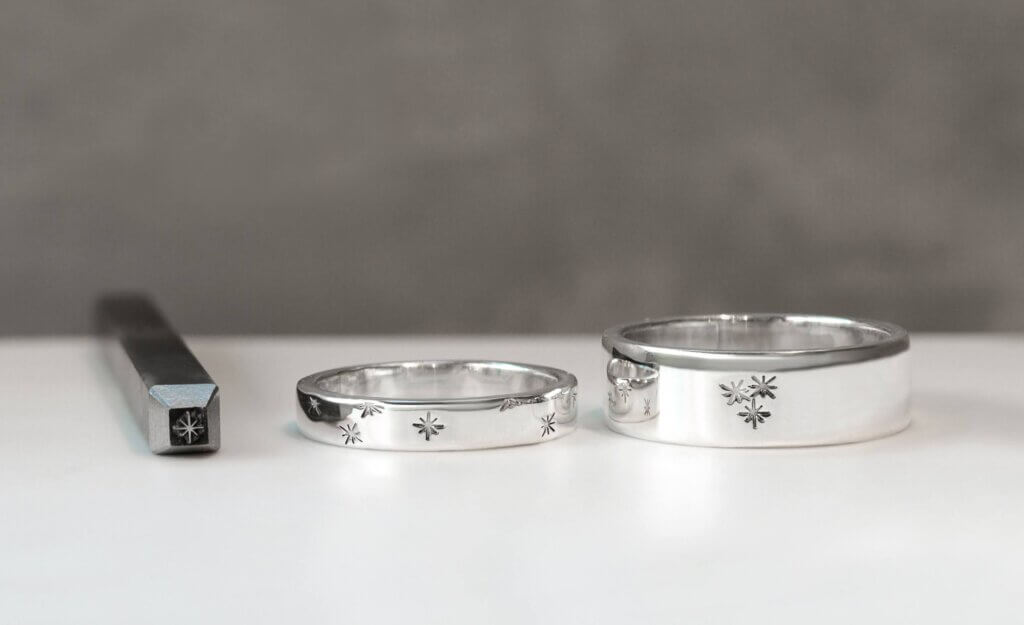 Feel free to explore creating art on your metal canvass with endless possibilities!
・Original Pixel Art:
You could also request to make your own pixel art metal stamp!
Make your very own drawing with our pixel art form.
Learn more about pixel art metal stamp here!
---
New Engraving in March 2022☆
・Cosmic Motifs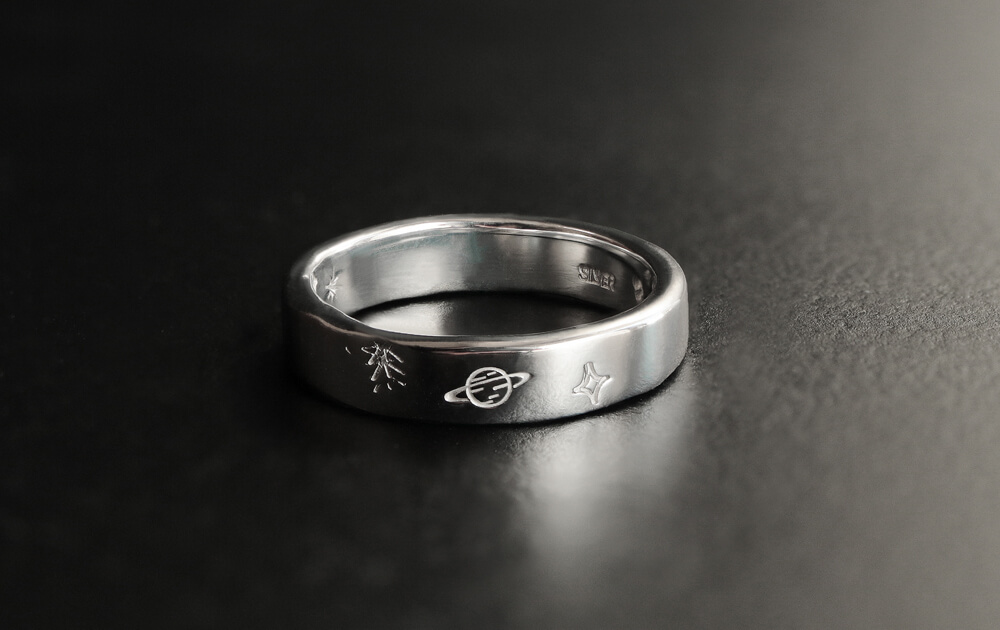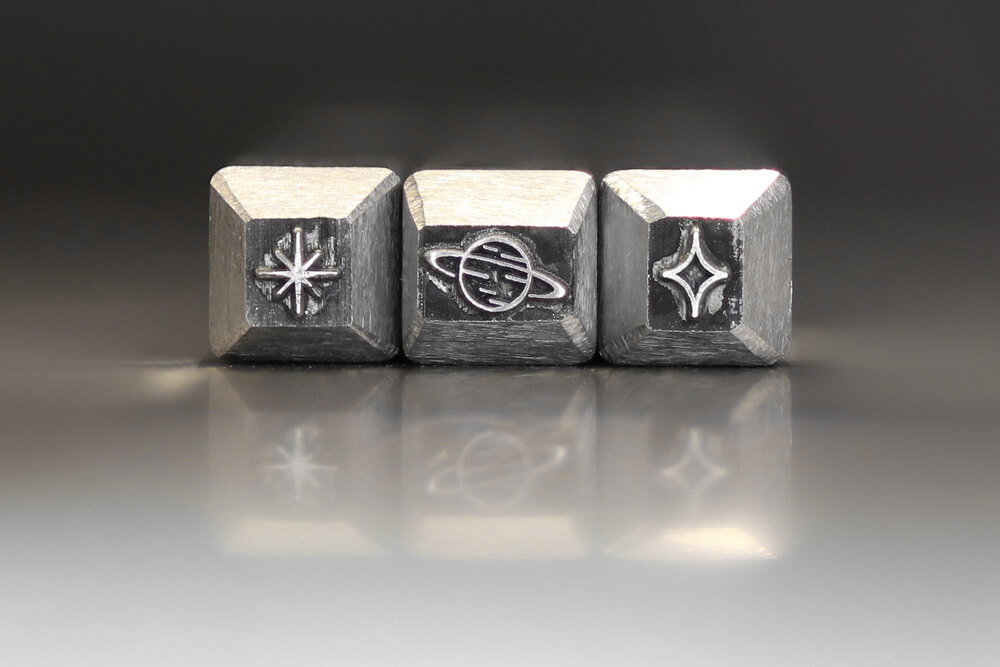 Stay tuned to our page for constant engraving updates!
Add More Personal Touches and Engrave by Yourself!