Although it is often thought that an engagement ring should be given when proposing, it does not necessarily have to be given at that time. There are ways to surprise her with a gift, or you can choose one together later. Since it is a major life event, you want to find a way to make her truly happy. In this article, we will introduce some points you should be aware of regarding how to give an engagement ring.
When to give the engagement ring?
Since dramas and movies often show an engagement ring being given at the same time as the proposal, many people may assume that this is the norm.
However, just as there are multiple styles of marriage, there is no set timing for giving it. There is also a pattern of giving the gift later, so you should carefully observe the usual circumstances to see which one she will appreciate more.
If you don't give it to him when you propose, you can choose to pick it out together.
The same engagement ring will make a different impression depending on the timing of the gift. Therefore, it is important to imagine the occasion carefully. Also, each pattern has its own merits and cautions, so we recommend that you make an overall decision based on these considerations.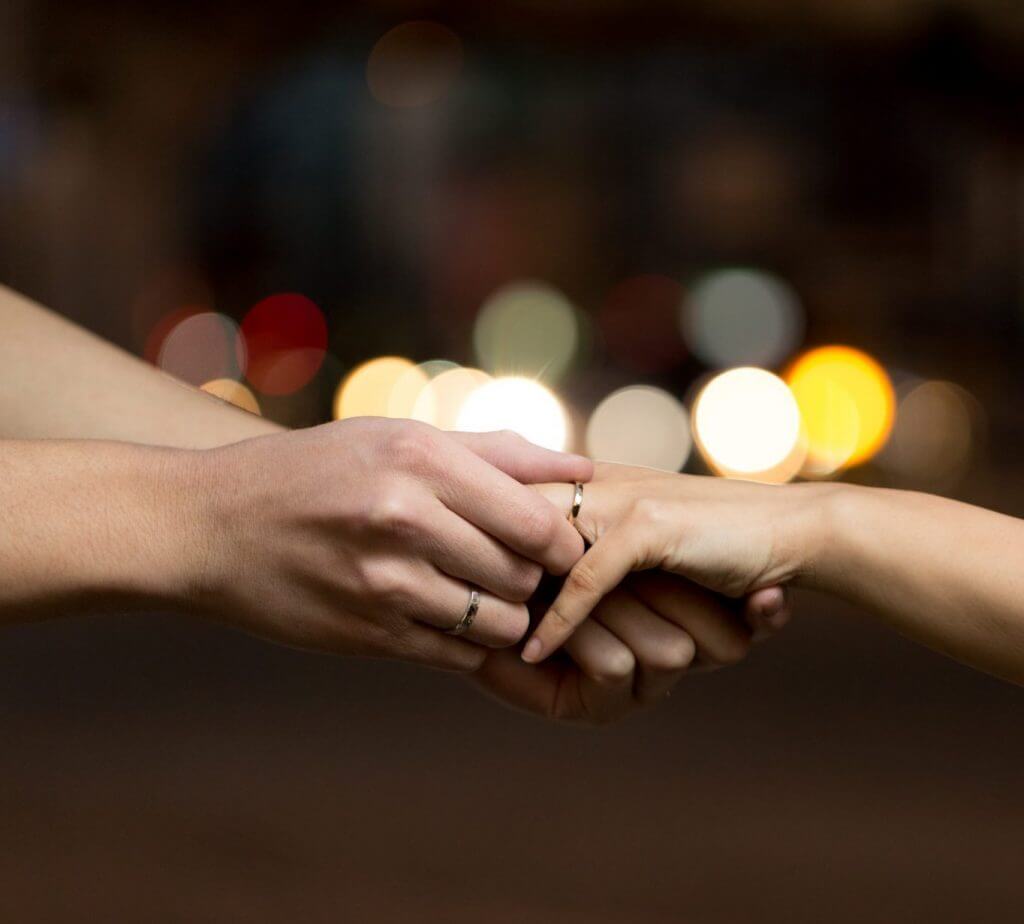 If you want to give an engagement ring when you propose.
The advantage of giving the engagement ring at the same time as the proposal is that it makes a big impact.
It would be wonderful to give her an engagement ring of her choice in the perfect size.
There are several key points to success.
Even if you go to the trouble of giving her a gift, it would be a shame if the design is not to her liking or if it does not fit her finger size. You risk disappointing her, so it is essential to do sufficient research beforehand.
However, if you are planning a surprise proposal, for example, you don't want them to know that you are looking into engagement rings.
If you can't ask them directly, consider whether you can figure it out through other means.
For example, if you already have a pair of rings, you have a good chance of getting some leading information. This is because her size may also be listed on the receipt or warranty card received at the time of purchase. You should also consider the time it takes to prepare the engagement ring. It often takes nearly a month just to order and adjust the ring, and it is not unusual for a custom-made ring to take up to three months. With that amount of time as a guideline, work backward from the planned proposal date and make preparations well in advance.
And the important thing is to choose a store that offers ring resizing.
No matter how much advance research you do, ring sizes can change and may not fit. In such cases, it is safer to choose a store that accepts resizing.
How about making a handmade engagement ring as a way to convey your feelings?
MITUBACIHandmade Engagement Ring PlanWe also welcome men who come alone.
MITUBACI engagement rings are simple and royal in shape, making them easy for anyone to wear and perfect for marriage proposals.
The ring itself can be made with a sparkling hammered pattern, and the design can be subtly tailored to the recipient's needs.

A secret stone, or birthstone, can also be placed inside the ring.
In addition to her birthstone, you may choose a gemstone of the month that marks the anniversary of your relationship or the proposal, or a gemstone of her favorite color.
In addition, a message can be hand-engraved on the inside of the ring.
Although handmade engagement rings are still not a common method of engagement ring making, those who have had them made have expressed their delight at the success of the surprise.
They seem to be very pleased with the fact that they were handmade with her in mind.
Of course, there is no need to worry about quality.
Our professional craftsmen will support you, so feel free to take on the challenge.
You can even take it home on the same day, so you won't miss your planned proposal date! You will not miss the date of the marriage proposal!

If you want to surprise her with a proposal and make her happy, you've come to the right place!Handmade engagement ring plansPlease consider the following as candidates.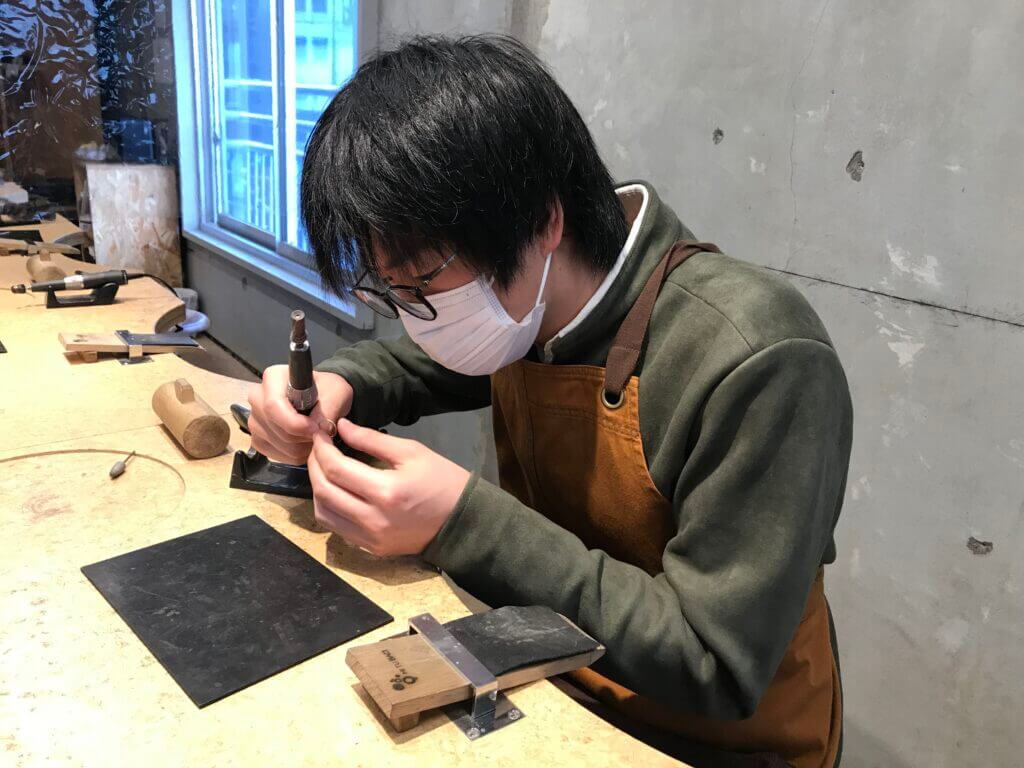 What kind of place do you recommend to propose?
It is a very difficult question for men to decide where to propose.
Some women like the special feeling that only an anniversary can bring, while others yearn for the casual proposal of everyday life. Think about what type of woman she is and find a way to please her accordingly, using the following suggestions for direction.
If you want to make a surprise proposal.
If she is the type who likes surprises, how about a proposal that is unexpected?
For example, if you are conducting the event at a restaurant, we recommend that you write the words of the proposal on the dessert plate. You have the same meal as usual, and have the dessert brought to you at the end of the meal. At this time, she is just looking forward to the dessert and does not expect you to ask her to marry you, right? Hence, when she sees the plate, she will surely be surprised at the sudden turn of events!
I think that handing over the engagement ring when the surprise has been successfully completed will make them even more pleased.
The staff will be able to celebrate with you, so you will be able to propose in a warm and happy atmosphere.

If you want to make the hotel the setting for your proposal, a great way to do so is to have a "big bouquet of flowers in the room with you". Hotels in travel destinations and theme parks have an extraordinary atmosphere.
Once you are away from your normal routine, relaxed, enjoying your trip, and filled with an air of happiness, enter your hotel room.
So when the proposal bouquet and engagement ring suddenly pop up in their eyes, I think they will be pleased as well as surprised.
Another point is that since it is in a hotel room, there is no need to worry about other people's eyes on you.
If you're proposing on your anniversary.
Many couples cherish their anniversaries and want to celebrate with their favorite loved ones.
So I think they would be very happy to receive not only the usual congratulations, but also a thoughtful gift: an engagement ring.

Specifically, you can give the couple an album or movie filled with memories, as a way of looking back on their past together. In this case, if words and images of marriage proposals are prepared for the last part of the movie, the marriage proposal can be made at the same time the couple finishes watching the movie.
Another option is to "propose at dinner. A richer-than-usual dinner is a standard anniversary event. However, it does not necessarily have to be expensive. It would be wonderful to celebrate the anniversary of the beginning of the relationship at the same restaurant where the two of you had your first date.
In any case, if your boyfriend can escort you in a gentlemanly manner, he will be happy to show his affection.
A proposal made in that atmosphere is romantic and will be a memory that will last a lifetime.
If you want to propose in everyday life.
If she is the type who prefers to be spontaneous, consider proposing to her in an everyday situation. While some patterns simply tell her that you want her to marry you, it is also possible to magnify the happy feeling with a few ideas. For example, a "treasure hunt game to be played at home" is one such example, in which you ask her to find a card you have hidden away. There, the hidden location of the next card is indicated, and by repeating the search, you will reach the engagement ring.
The game allows you to propose while having fun.
Another effective approach is to have her relax at home and "serve her a home-cooked meal. If you can skillfully cook something that she likes, she will of course be pleased. Even if she is not good at cooking, if she feels that you tried your best, she will receive your affection as well. Preparing her favorite wine or coordinating the table will also be a wonderful essence. If you propose while chatting and laughing, it is easy for her to imagine a bright home after marriage. It is also important to honestly express your desire for a happy everyday life together.
We can go out and buy them together later.
If you want to prepare an engagement ring, but are unsure of her preference or size, you can go shopping together later. Many women prefer to choose together themselves, so there is no need to go to the trouble of preparing ahead of time. According to a survey of trends by Zexy, a marriage information magazine, more than 40% of the cases were chosen by two people. Behind this is the above sentiment of women, and it is possible that your girlfriend will feel the same way. In addition, even if you buy an engagement ring later, you can prepare a dummy ring in advance and give it to her at the same time of the proposal. In this case, tell her early on that you plan to buy the ring together later so that she will not mistake it for the real thing.
Even if you're going to give her an engagement ring later, try to reiterate your proposal when you do!
MITUBACI can also make engagement rings for the couple.
She can choose her favorite design, and we hope that by creating it together, the proposal itself will become a good memory.
Wedding rings can also be made together to match the design of the engagement ring.
Let MITUBACI help you prepare for a surprise engagement ring!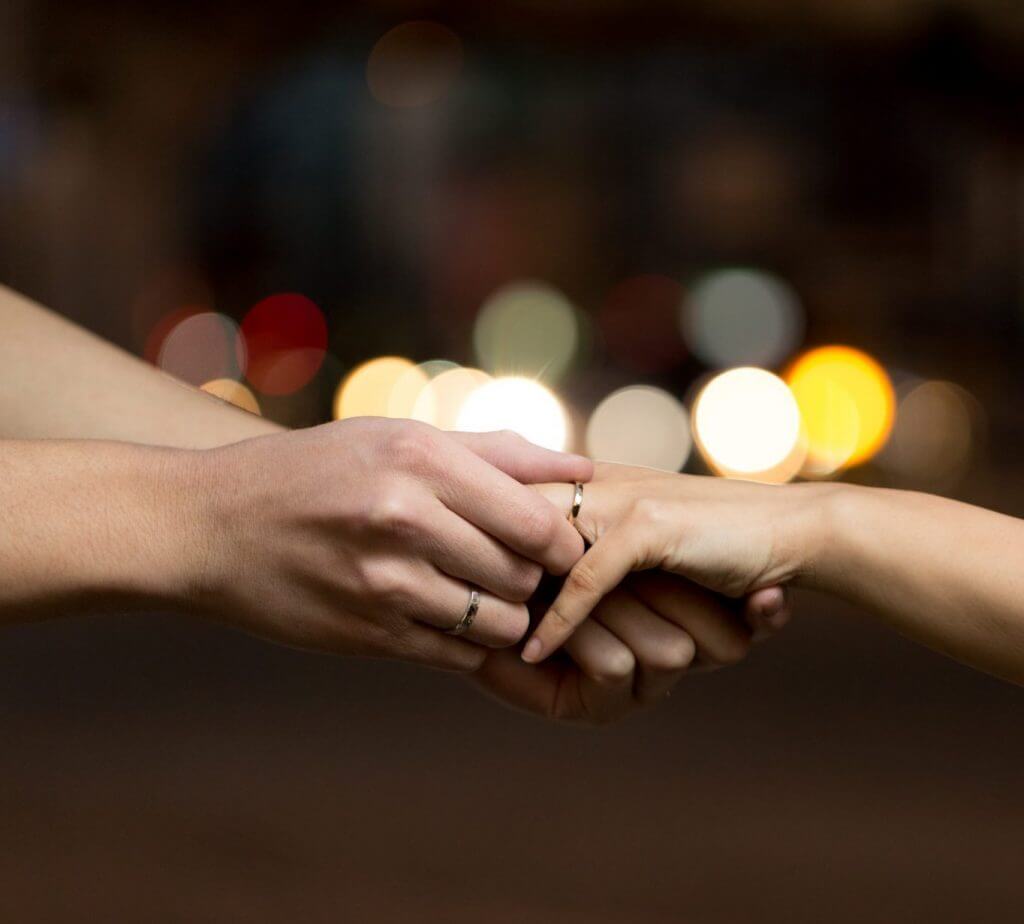 *HereA helpful column on choosing a ring: "A general ring story."are articles that have been interviewed and written by outside article writers
I want to surprise you with an engagement ring! But also how to choose together. What is the recommended way to give an engagement ring?