Making a wedding ring is a major, once-in-a-lifetime event.
Some of you may want to make this event as romantic as possible, since it is a once-in-a-lifetime event.
Although MITUBACI does not offer any special productions, customers who have actually visited us have spent many wonderful times at MITUBACI. We would like to introduce a few of them.
Make the engagement ring a surprise.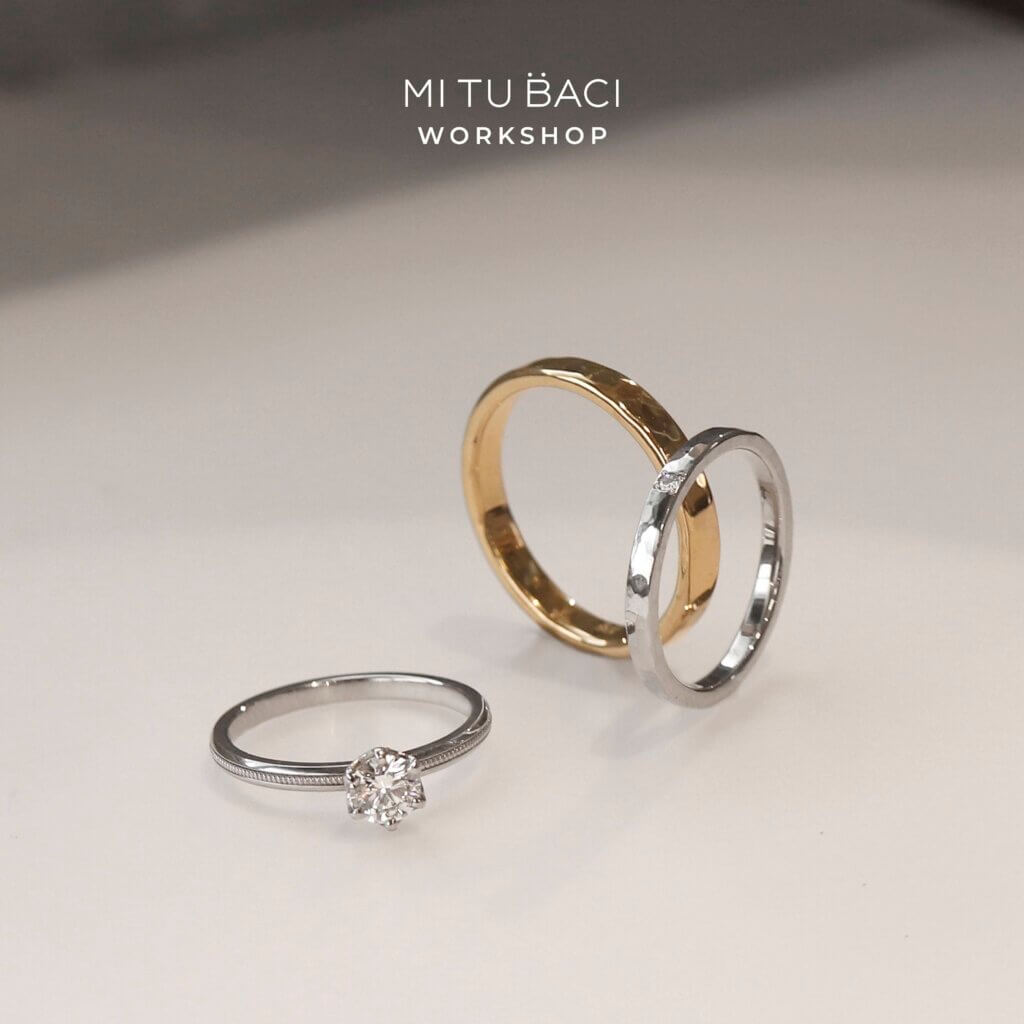 Many of our customers come to our store alone and make engagement rings for men. If you come to our store alone, we often have a surprise for you.
*I am concerned about the size of the ring if it is a surprise. If possible, please measure the ring with a ring gauge before coming to the store, or bring a ring of the same size.
Here are some comments from Mr. N, who came to our store to make a surprise engagement ring.
---
I made an engagement ring, and although I visited the shop alone, the craftsman was soft and friendly, and I was able to make the ring without feeling intimidated. I was able to make an authentic ring using a burner and various tools while being carefully instructed, and I was very satisfied with the finished product. Thank you very much.
---
Surprise visit together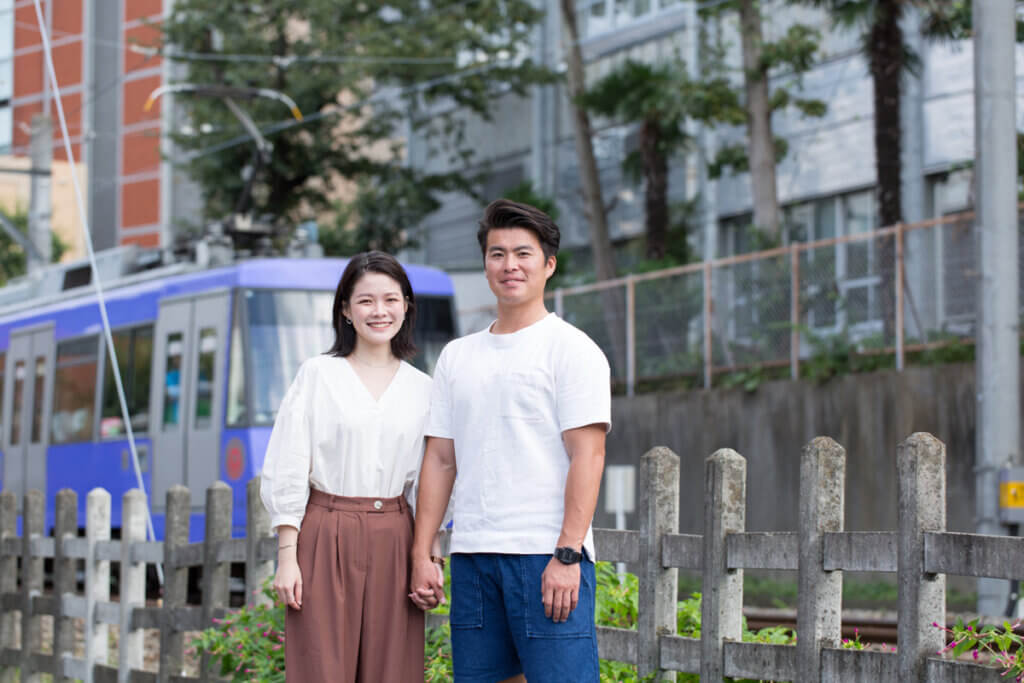 A male customer who didn't know what size ring his girlfriend wanted, but still wanted to surprise her! We have also had male customers who brought their girlfriends to MITUBACI without telling them where they were going.
She came to MITUBACI not really knowing where she was going, and when she arrived at MITUBACI, the staff handed her an apron, which at first confused her, but as soon as she realized it was a place to make rings, I was impressed by her cute smile and joy.
Making wedding rings at MITUBACI with the memory of making the first pair of rings.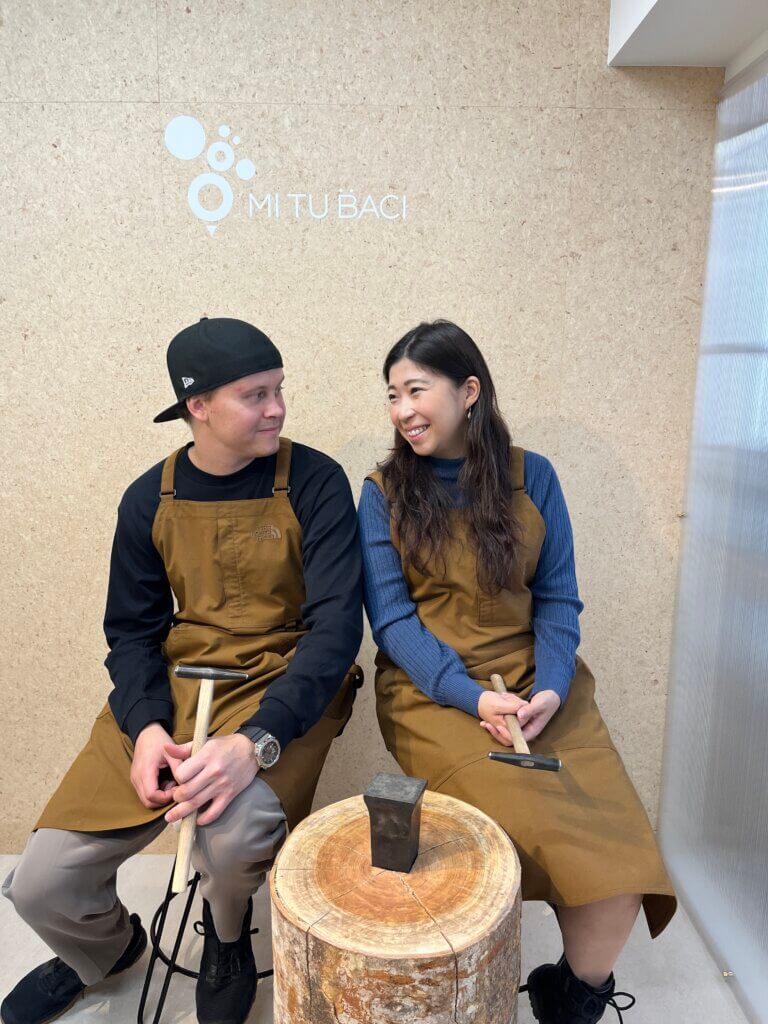 Customers who have had silver pair rings made at MITUBACI sometimes return to the store to have their wedding rings made.
Here is a story about a customer who had a silver ring made and also came to our store for her wedding ring.
Making each other's 20th wedding anniversary rings at MITUBACI.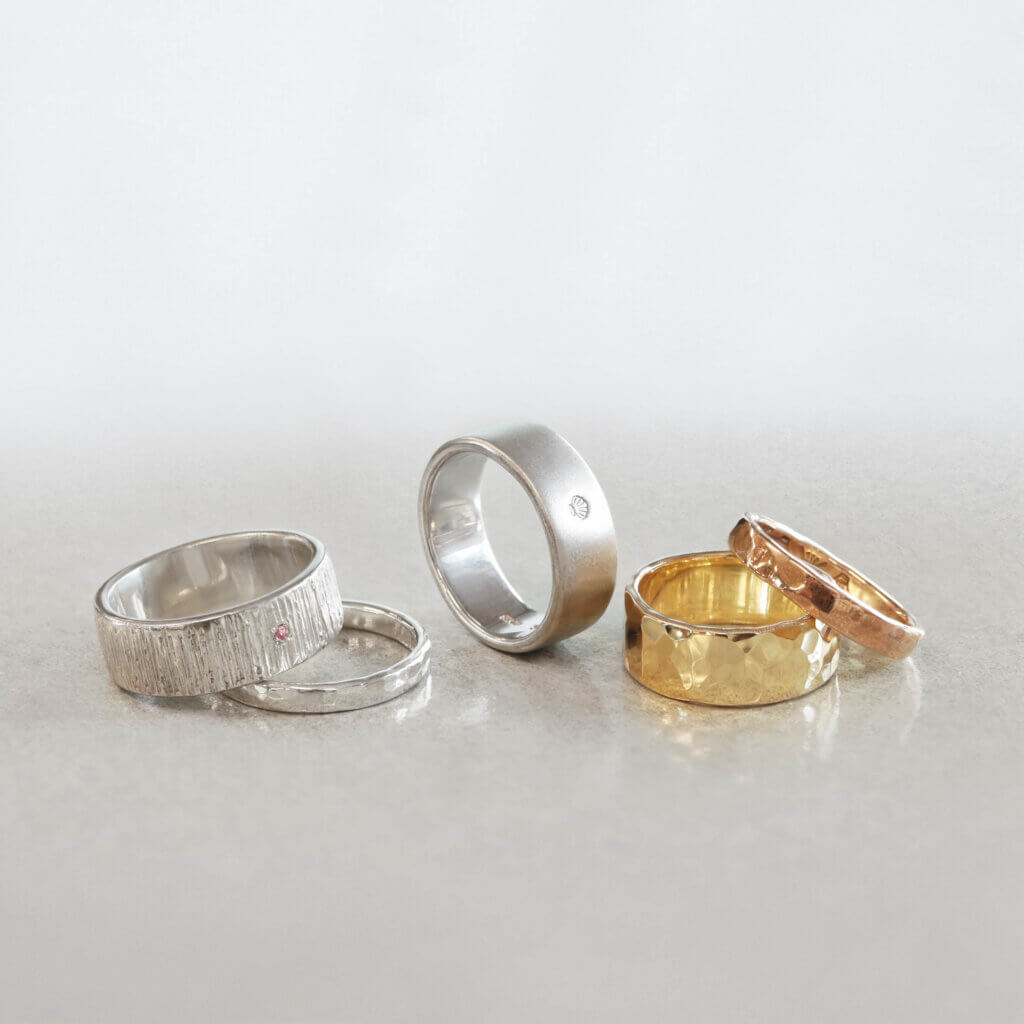 We were visited by a couple who normally live apart from each other due to work.
At MITUBACI, we have many customers who have already been married, but who had not purchased the rings, whose sizes no longer fit, or who have lost them, but they were wearing them.
When we spoke with him, he told us that he had actually come to make it for his 20th wedding anniversary.
They had a calm and relaxed atmosphere, but you could sense that they were a lovely couple who got along well with each other.
Handcrafting a ring for a milestone anniversary is a handsome and romantic idea.
The two of you areLearn more here..
Making wedding rings in Japan where we met.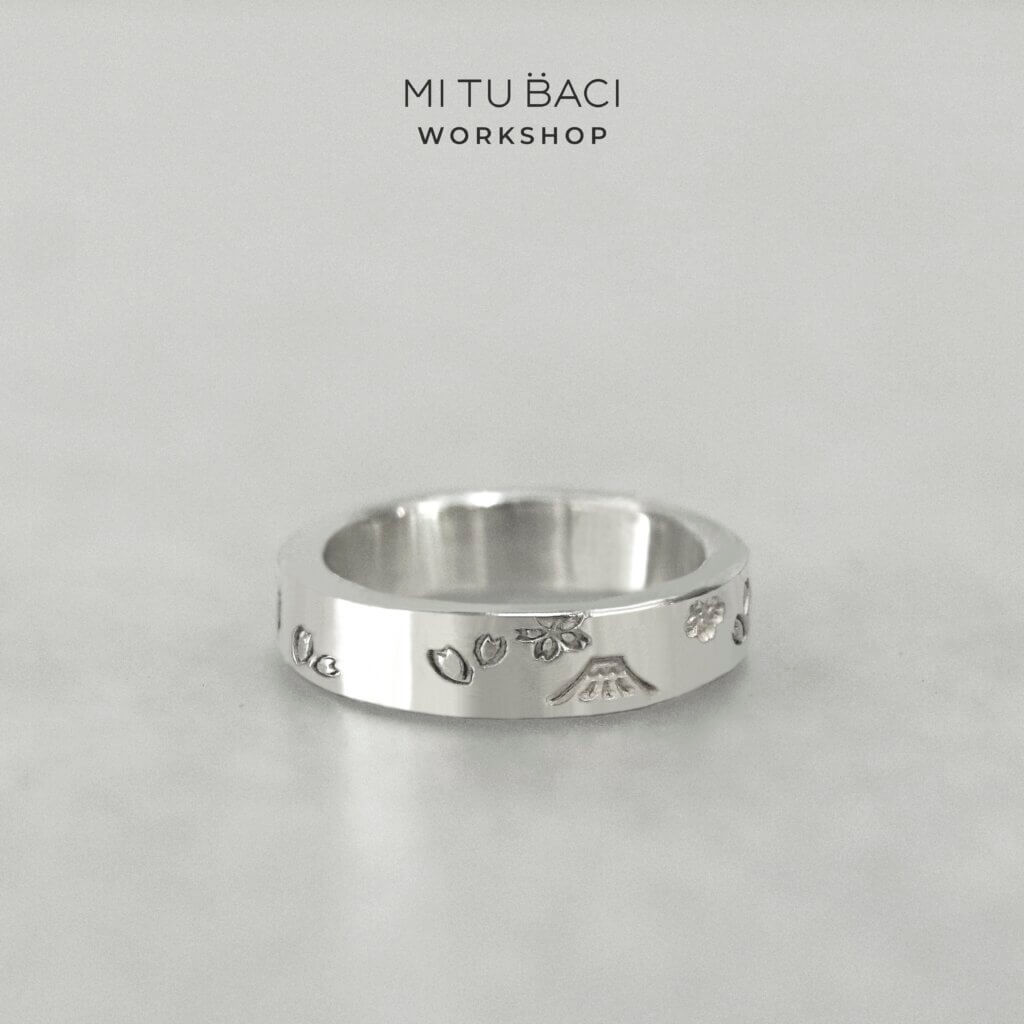 Our international guests also have such romantic episodes.
Mr. M and his girlfriend, a couple traveling from Australia.
She was wearing a very beautiful diamond ring, so we asked her about it and found out that she had actually just proposed two days earlier! He told us that he decided to have his wedding ring made in Japan, where the two of them met. However, Mr. M made an appointment at MITUBACI one week before his visit.
They had planned to make wedding rings in Japan before coming to Japan and before proposing to each other. It is a very romantic story.
Inside their rings, the couple had the letters JPN, which stands for Japan, typed in by the couple themselves. It is a wonderful idea to make a ring with a place that holds memories for you.
For a detailed introduction of Mr. M.This articlePlease see the following page at
Japanese couples who met in Tokyo often look for wedding rings in Tokyo.
Many other romantic events that MITUBACI helped with
I want to give a bouquet of flowers with the ring.
The day before your visit, you came with a bouquet of flowers to give along with the ring.
*If you would like to surprise us, please bring it in the day before or before the time of your visit. It is difficult to change water, etc., but we will keep it in the back yard.
I want the text engraved in private.
We exchanged emails in advance. We added a laser engraved message for her as a surprise.
*Please contact us by e-mail in advance if you wish to use this service.
There are many other ways that MITUBACI can assist you, so please feel free to contact us.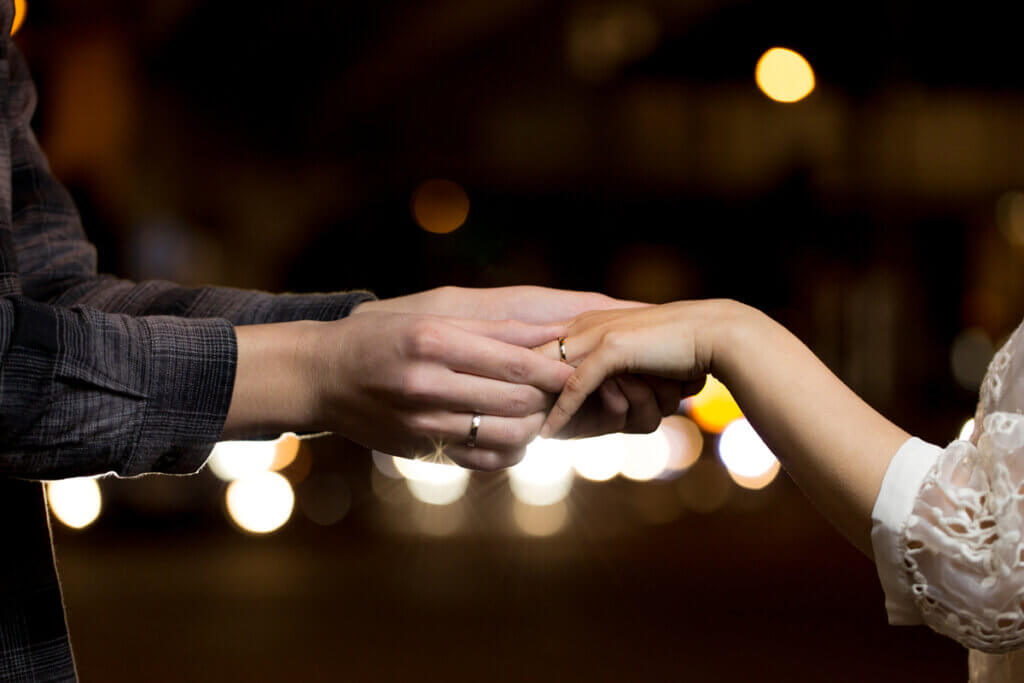 An extraordinary space appearing in a retro condominium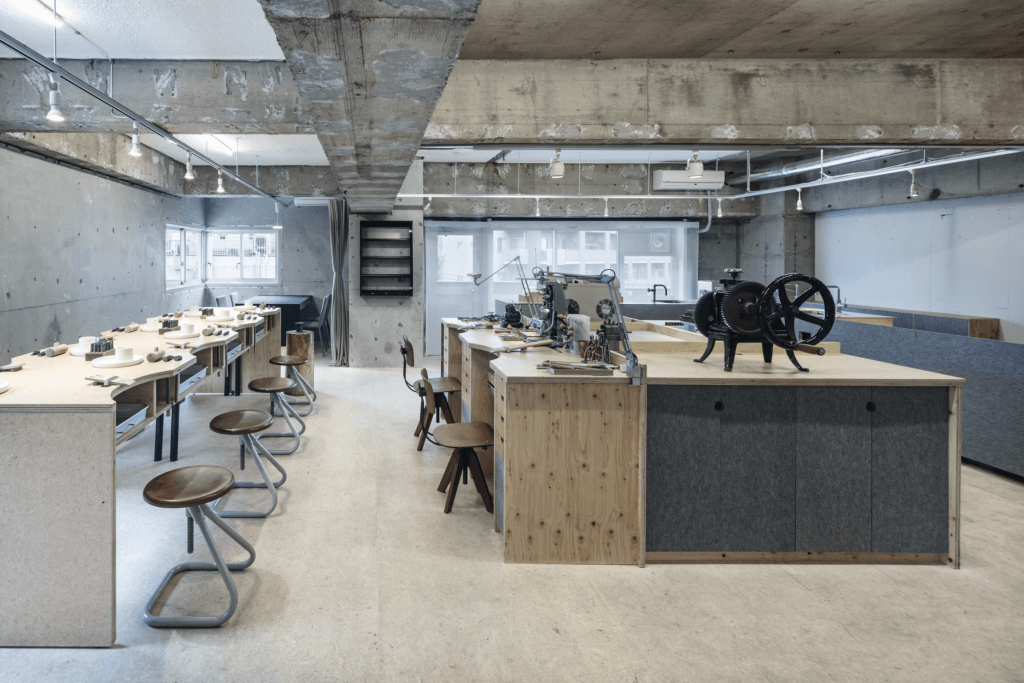 MITUBACI was created by renovating a room in a retro apartment building in the "triangle" of Sangenjaya.
It is an extraordinary space with its concrete walls intact, specially built work desks, and a variety of specialized tools.
We would be happy to help you find a wonderful ring in a different place than usual.
Make wedding ring making a romantic memory.