Mr. M, who lives in Australia, came to us to make his wedding ring.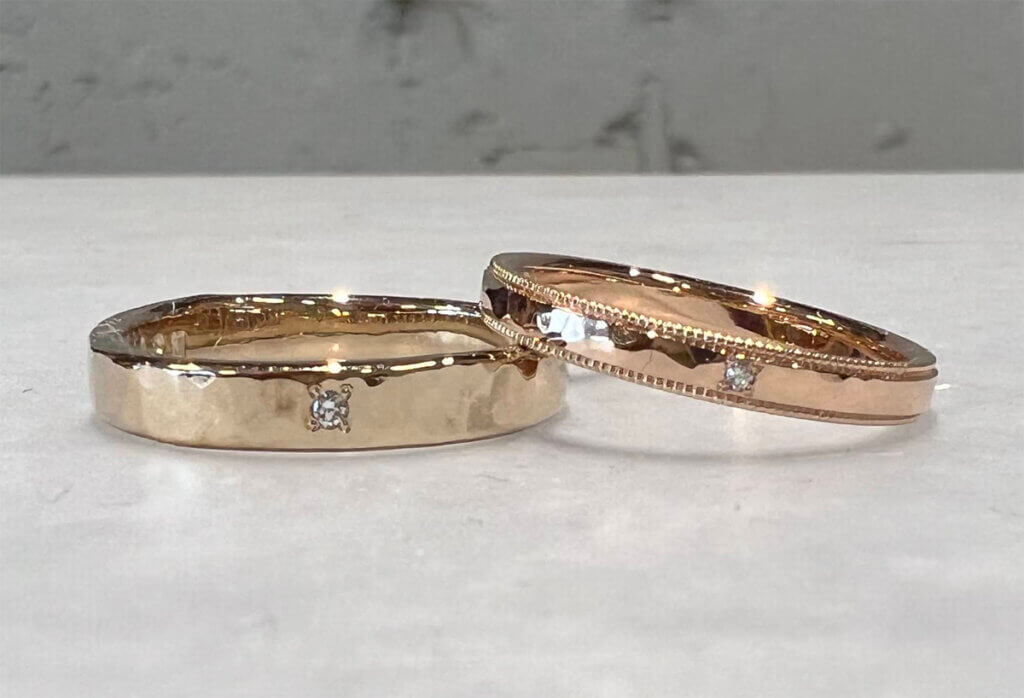 Ring details:
K18 champagne gold (3.5mm) hammered + diamonds
K18 pink gold (2.5mm) hammered + milled (oval) + diamonds
The woman chose a 2.5mm wide pink gold ring to stack with a pink gold engagement ring she received "two days ago.
Before milling, the shape is prepared on a lathe (senban). In this case, we shaped it into an oval shape.
They also had a chance to touch the lathe a little.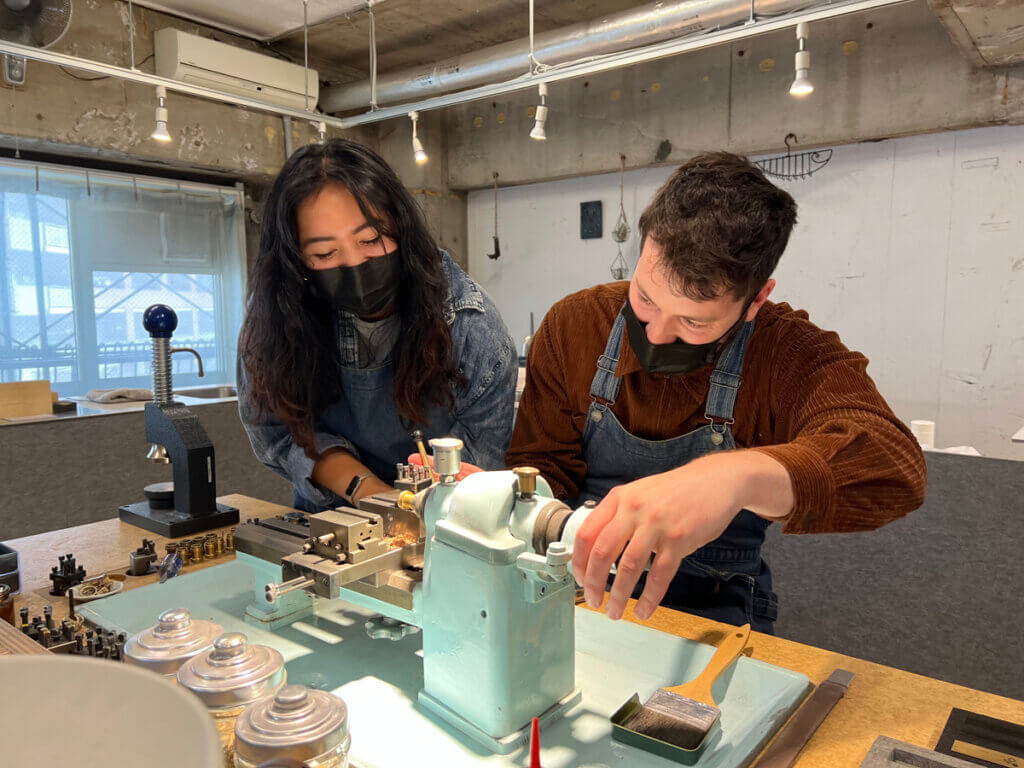 It is a machine that is not often touched.
We also received a message after the production.
---
Friendly staff and jewelry maker. Lovely space for a workshop we thought it was perfect and the rings look beautiful.
Our artisan was so friendly and helpful and made the experience even more amazing.
---
Thank you for your visit, Mr. M.
Mr. M came from Australia in the summer, I hope it was not too cold.
We are very happy to hear that you enjoyed your stay. And if you are ever in Japan again, please come visit us at MITUBACI!
*MITUBACI also offers tax exemption, so please ask if you are eligible.
*Permission to publish this information has been granted by the customer.
[Customer's Voice] Handmade wedding rings in memorable Japan