Hello everyone, this is Shindo from MITUBACI.
Allow me to introduce an essential workshop toolーthe anvil, known as kanadoko in Japanese. The kanadoko is a heavy metal block with a flat surface, and some of our kanadoko are lodged into wood logs (mokudai) that measure 60cm in height.
上面が平らになってる金属の台が金床、金床が刺さっている木の台が木台です。木台の高さは60cmほどあります。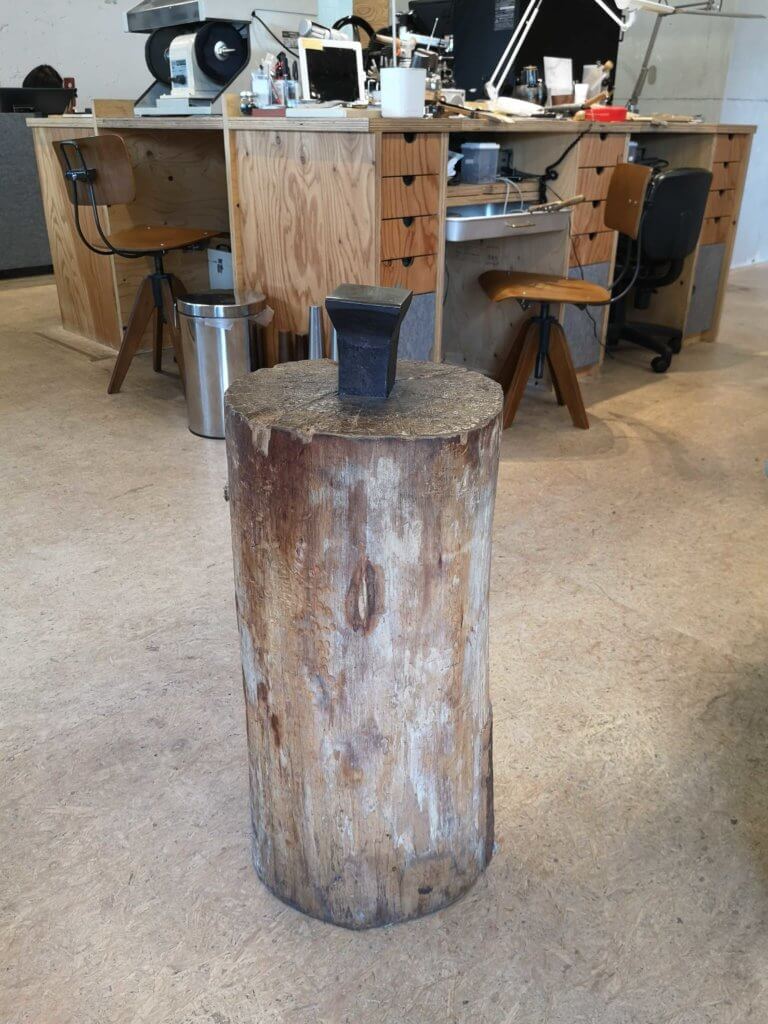 Together, the kanadoko and mokudai are meant to use for lengthening the metal through hammering, hand engraving, and even when applying textures to the jewelry. The mokudai is intentionally made to be bulky and heavy so that it will effectively receive impact from the hammering while remaining stable.
金属をたたいて延ばしたり、木台の上に木のうけを乗せて指輪に刻印を打ったりします。
「もっと小さな台でもいいんじゃない」と思うかも知れませんが
この重さがないと金属に力が伝わらないんです。
ワークショップでは、槌目の模様をつけるときに使っています。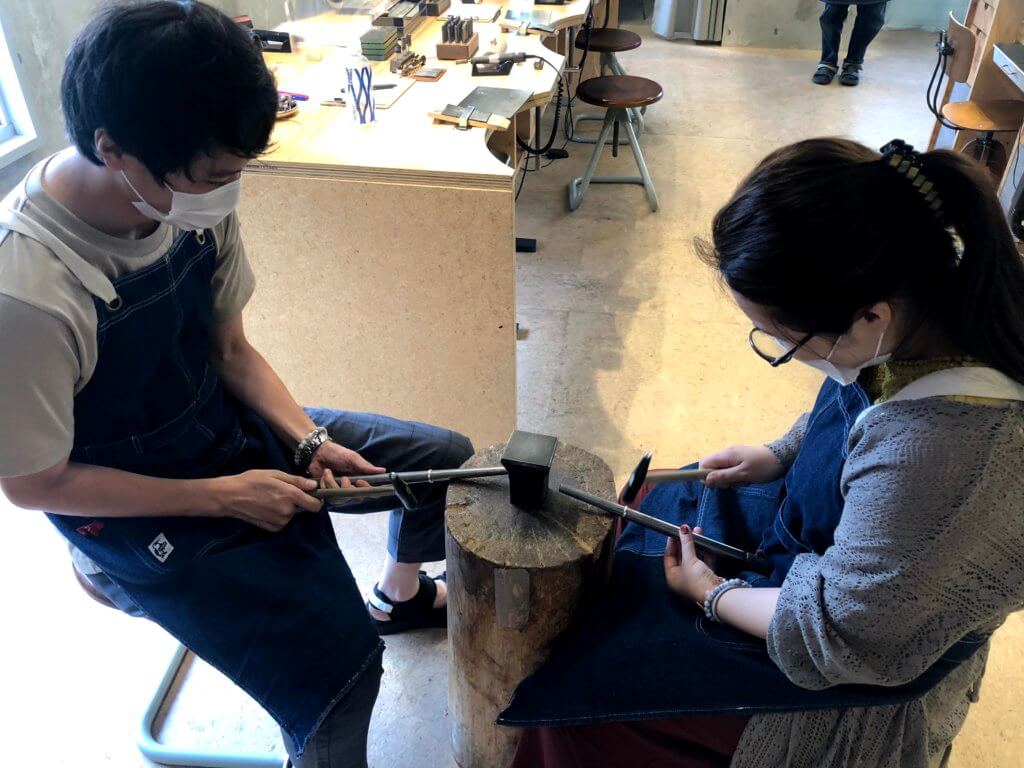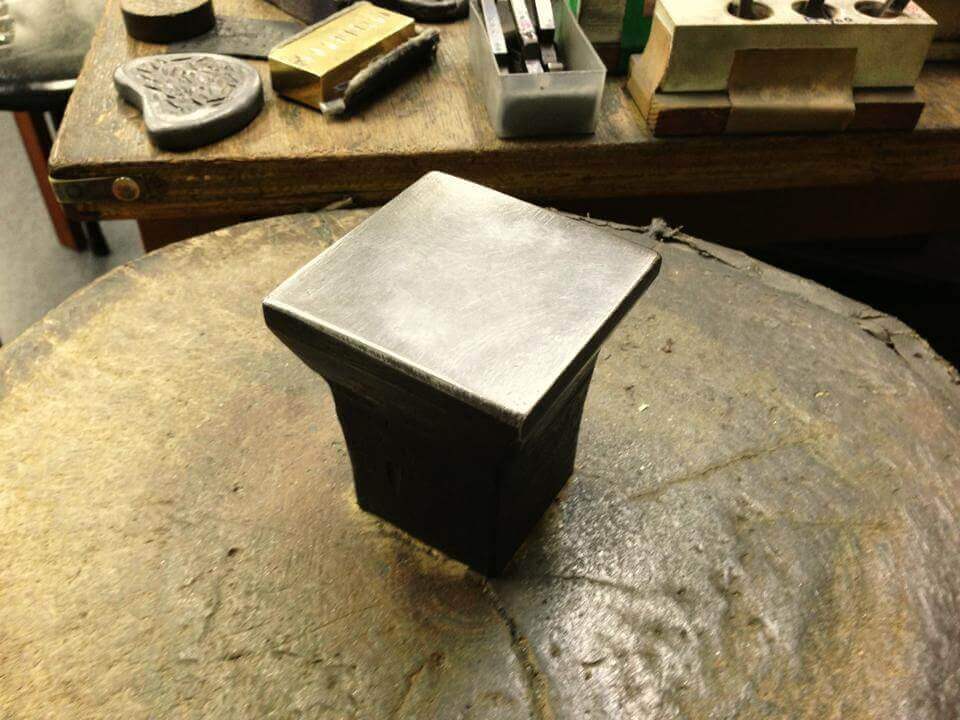 The kanadoko is wiped with an oiled cloth after every usage to prevent it from rusting. Judging from the condition of an atelier's kanadoko, you will be able to tell how much effort one puts in caring and maintaining the tools. Only when the tools are properly cared for can the jewelry turn out beautiful.
アトリエの金床を見ればそのアトリエがどれくらい道具を大事に使っているかがわかると思います。
綺麗な仕上げには、手入れされた綺麗な工具が不可欠ですね。
***
Thank you for reading this article!
Feel free to drop us an inquiry, or click the "Book Now" button to make an appointment: BOOK NOW
Our Instagram will be updated every now and then, so please stay tuned!



Workshop Tools: Kanadoko and Mokudai