Hello everyone, this is Shindo from MITUBACI.
Allow me to introduce an essential workshop toolーthe anvil, known as kanadoko in Japanese. The kanadoko is a heavy metal block with a flat surface, and some of our kanadoko are lodged into wood logs (mokudai) that measure 60cm in height.
The metal stand with a flat top is the anvil, and the wooden stand on which the anvil is stuck is the wooden stand. The height of the wooden stand is about 60 cm.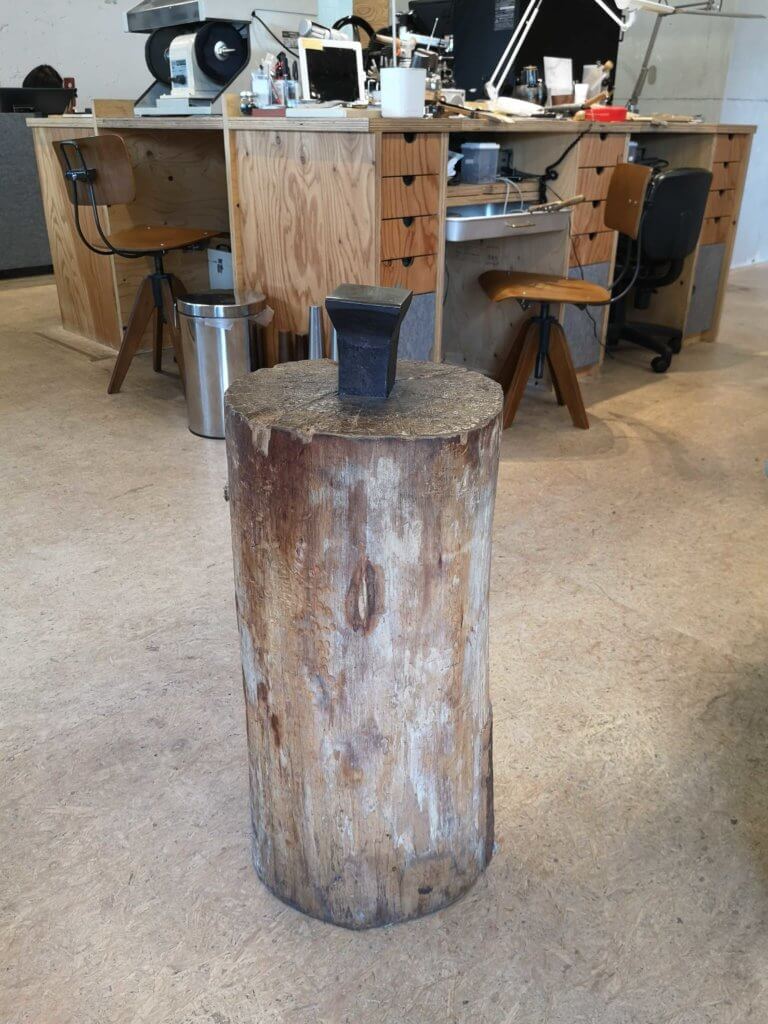 Together, the kanadoko and mokudai are meant to use for lengthening the metal through hammering, hand engraving, and even when applying textures to the jewelry. The mokudai is intentionally made to be bulky and heavy so that it will effectively receive impact from the hammering while remaining stable.
The metal is tapped and stretched, or a wooden buttress is placed on a wooden stand and engraved on the ring.
You may be thinking, "Well, maybe a smaller platform would work."
Without this weight, force cannot be transmitted to the metal.
In the workshop, we use it to make hammered patterns.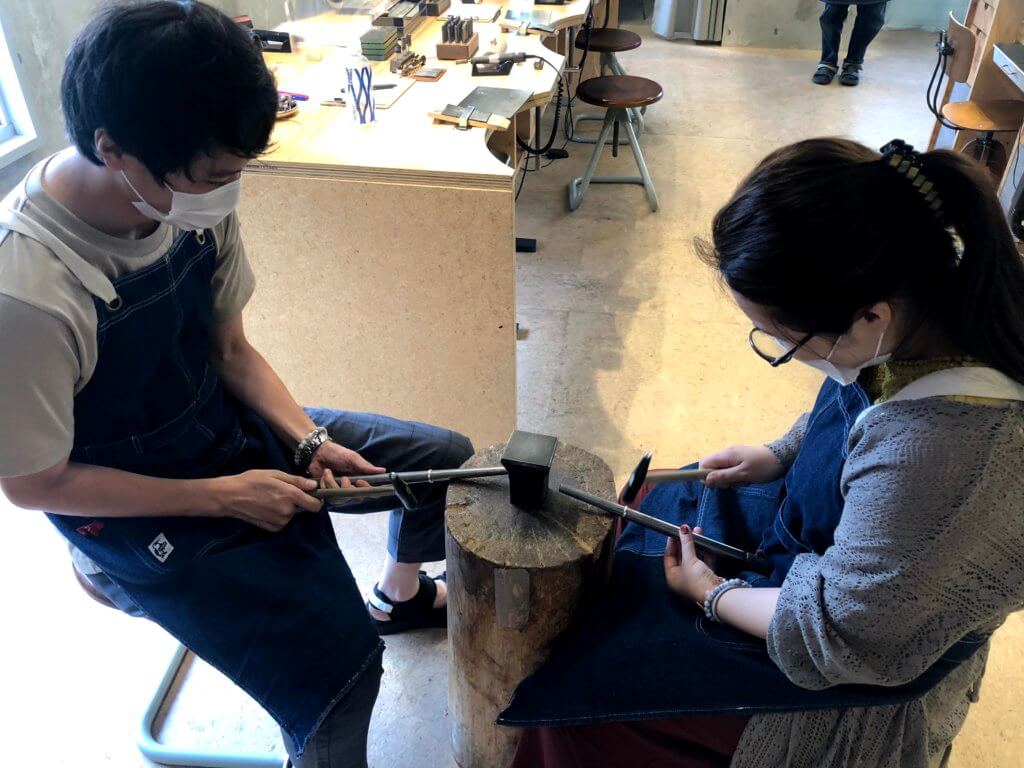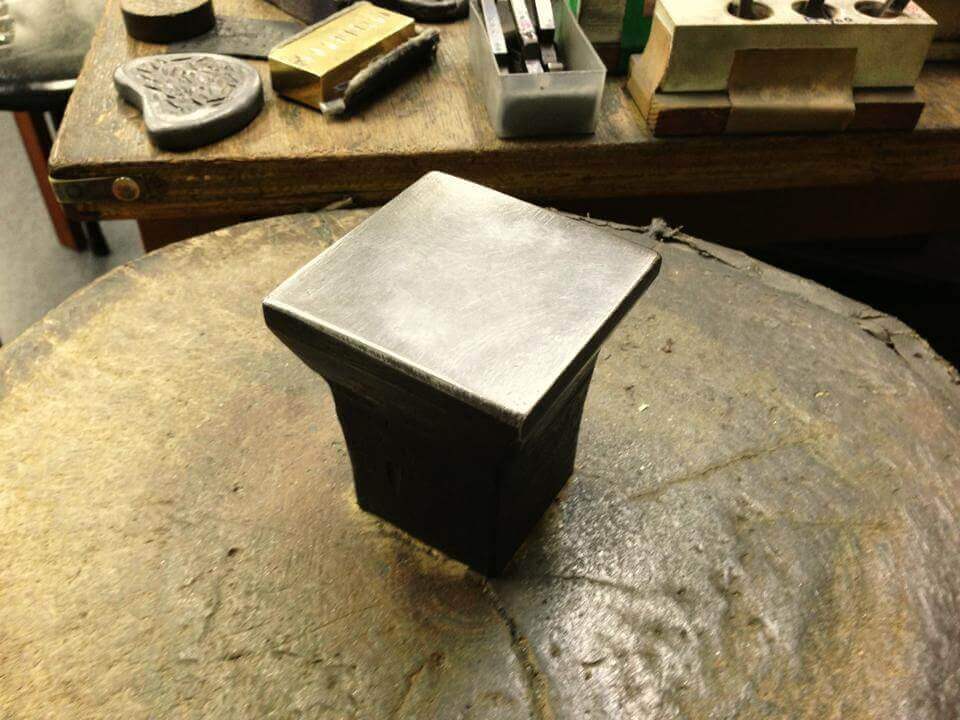 The kanadoko is wiped with an oiled cloth after every usage to prevent it from rusting. Judging from the condition of an atelier's kanadoko, you will be able to tell how much effort one puts in caring and maintaining the tools. Only when the tools are properly cared for can the jewelry turn out beautiful.
You can tell from the anvil in an atelier how much care that atelier takes with its tools.
Well-maintained, clean tools are essential for a clean finish.
***
Thank you for reading this article!
Feel free to drop us an inquiry, or click the "Book Now" button to make an appointment: BOOK NOW
Our Instagram will be updated every now and then, so please stay tuned!



Workshop Tools: Kanadoko and Mokudai