This Valentine's Day, why not prepare handmade jewelry and handmade chocolate gifts?
It's finally Valentine's Day!
Some of you may be wondering how to celebrate in the midst of the Corona Disaster.
You want to go on some special date with your loved one or give each other a gift, but you may be concerned about the density and closeness of your outing.
Here's a Valentine's Day to enjoy among those Corona disasters!
If you want to avoid crowding and closeness, I recommend MITUBACI's handmade workshops!
When it comes to special gifts, nothing can compare to a handmade present.
The fun handmade experience of putting your heart and soul into making a unique gift in the world will be a precious memory.
MITUBACI can create handmade pairings, bangles, necklaces, and a variety of jewelry in K18 gold and silver.
There are many things that can be customized, including jewelry design and engraving.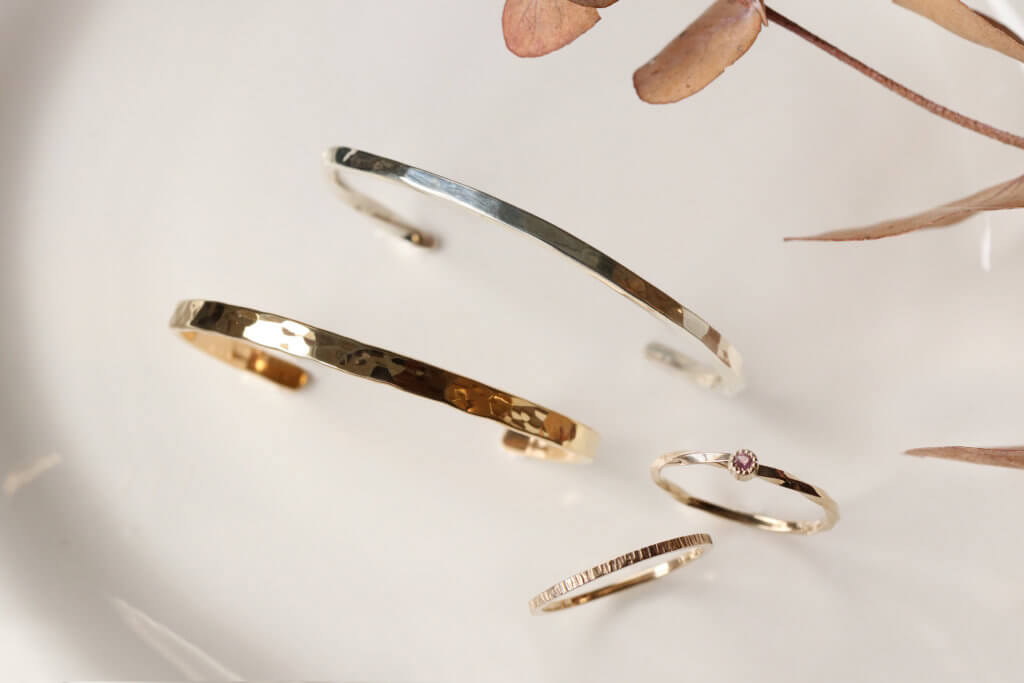 In addition, we implement thorough infection control measures to ensure that customers who visit our stores can have their rings made with peace of mind.
The number of visitors is limited and vinyl partitions and thresholds are placed between seats. For more information on infection prevention measures, please click here. (Japanese only)https://www.mitubaci.co.jp/news/5484/)
If you prepare a jewelry gift at MITUBACI, why not give it together with handmade Valentine's Day chocolates?
Easy fresh chocolate recipe (30 minutes)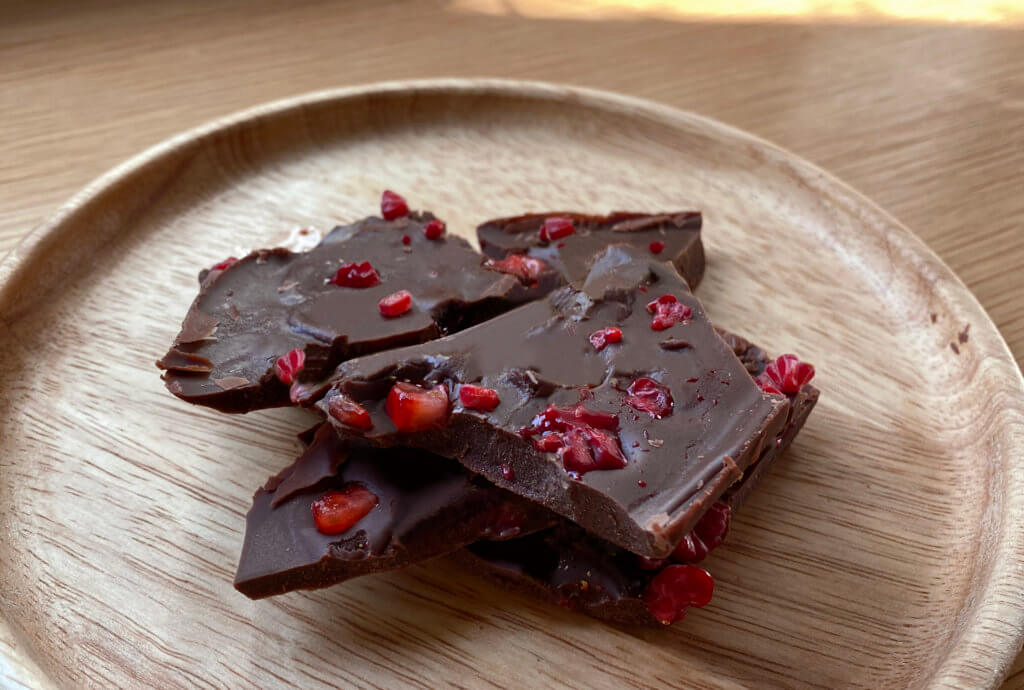 Here's a recipe for stylish fresh Valentine's Day chocolates that even beginners can make easily!
Only 3 ingredients for a recipe that's milk allergic or even vegan!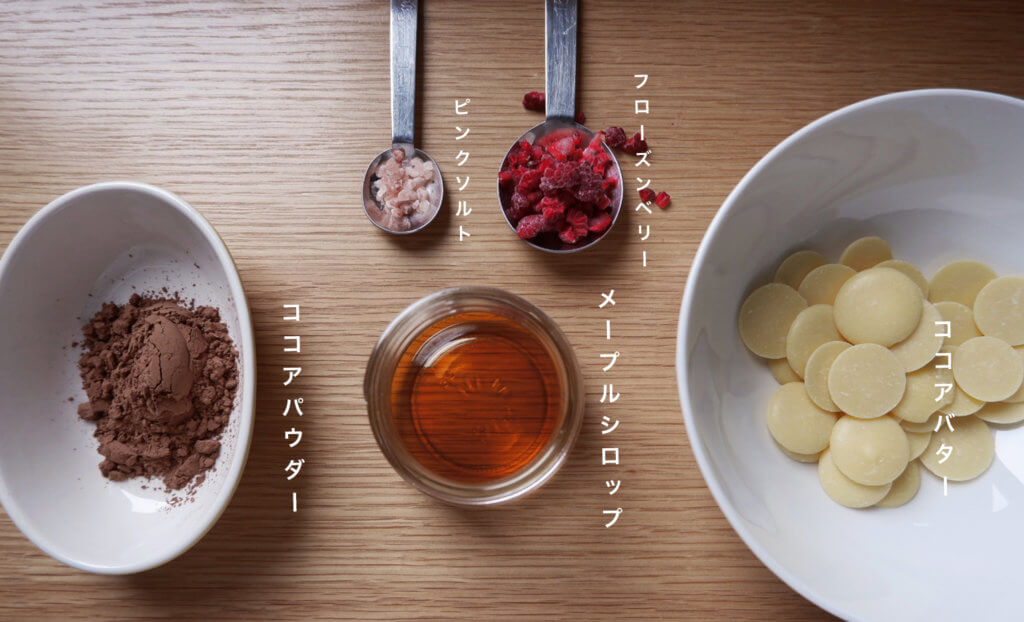 Ingredients (1 to 2 servings)
Cocoa butter (cocoa butter)........ 64g
Pure maple syrup ........... 2 tablespoons
Cocoa powder ............... 2 tablespoons (optional: topping)
Crushed frozen berries.......... ...3-4 pieces
Pink Salt................ a pinch (or two)
Preparation: Line a cookie sheet in a baking pan.
1. divide the cocoa butter in a bowl, place the bowl in a pot of water and melt the cocoa butter without boiling.
2. add cocoa powder and maple to melted cocoa butter and mix well.
3. place the mixed chocolate mixture in a bat (about 1 cm high), refrigerate for 1 hour to harden, then cut into desired shapes and place in a bowl or wrap in a candy package.
* (Optional: if you want to put toppings on top!)
4. put the chocolate mixture into the bat and freeze for 2 to 3 minutes, then remove the bat just before it is completely set.
Sprinkle the surface of the raw chocolate with pink salt, top with crushed frozen berries and press down lightly.
6. refrigerate for 1 hour to harden, then cut into desired shapes and place in a bowl or wrap in a pastry package.
This time of year, there are many delicious-looking chocolates and limited-time-only chocolates on sale, but finding vegan chocolates in Japan can be a bit difficult. But don't worry, you can easily and stylishly make your own.
This year, please have a memorable Valentine's Day filled with handmade goods.
Valentine's Day: homemade jewelry that's sure to please and a recipe for homemade fresh chocolate that's easy to make at home! Vegans can eat with you too!