Introducing Y-san's handmade wedding bands.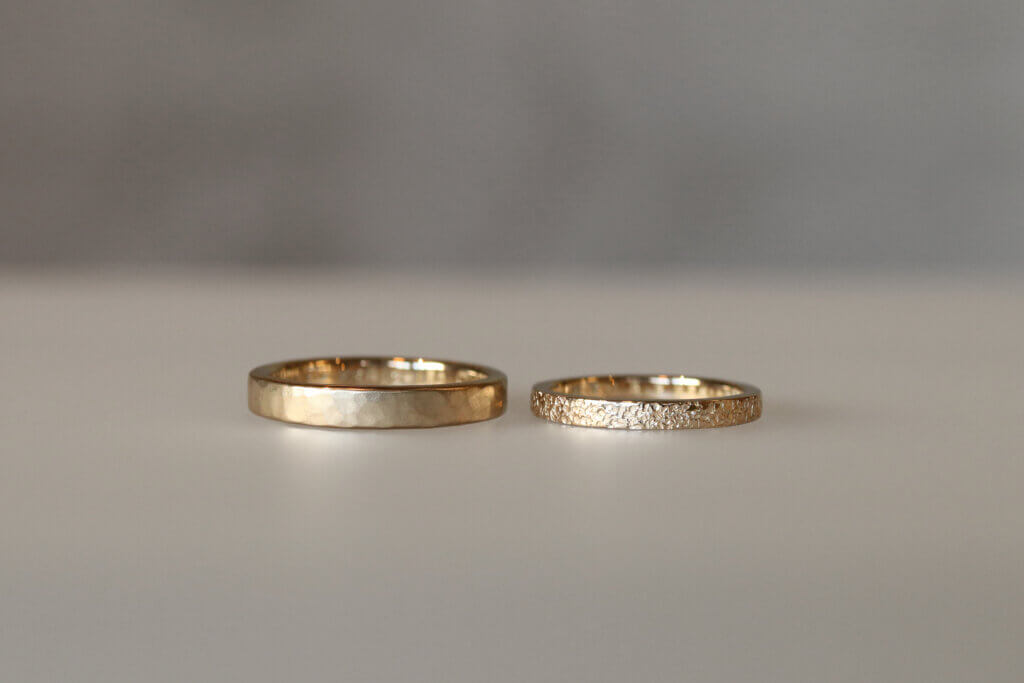 Details of this pair of handmade wedding bands:
Left: 18k champagne gold 3.0mm width with matte hammered texture and inner hand engraving details
Right: 18k champagne gold 2.0mm width with snowflake texture and inner hand engraving details
Once the couple has decided on their metal and textures, they proceeded with hand engraving on a flat strip of their wedding band metals.
打つ面が平になっている金鎚を使って、刻印を打っていきます。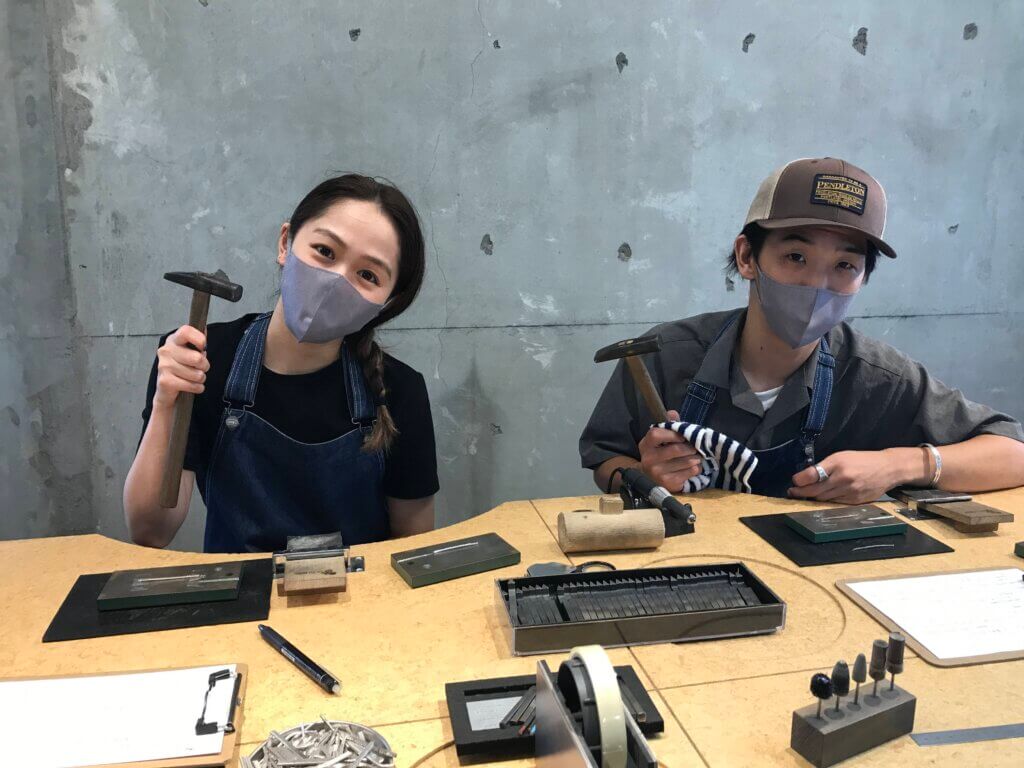 After the hand engraving comes the shaping process. This process usually requires teamwork.
慣れない作業は難しいので、お二人で協力して丸めてもらいました。丸める作業には、木槌を使います。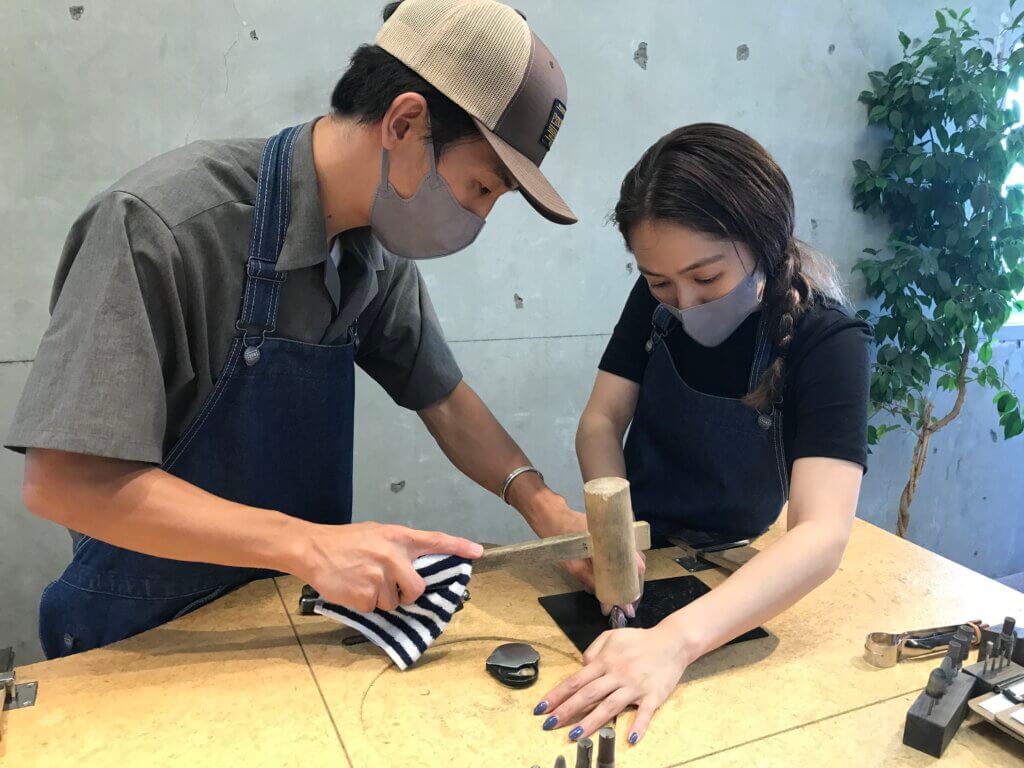 After the metal strip is rounded into a ring comes soldering.
Feel free to take snaps of your jewelry-making processes!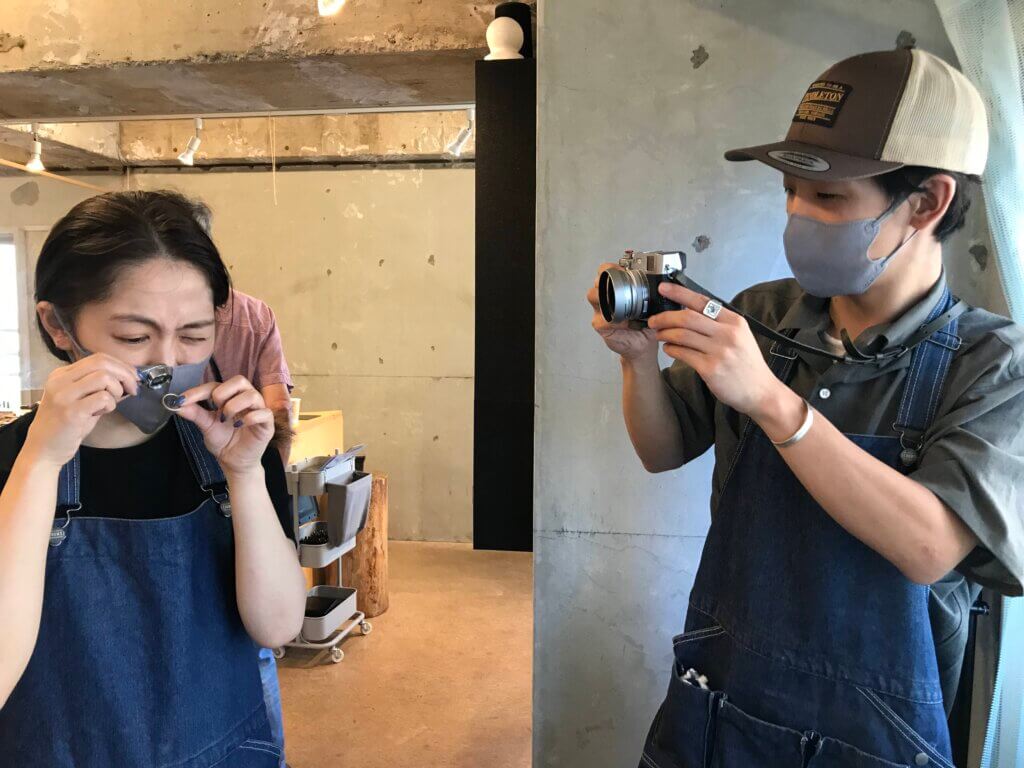 Once the ring is soldered, the ring is sanded, polished, and ready for textures to be applied.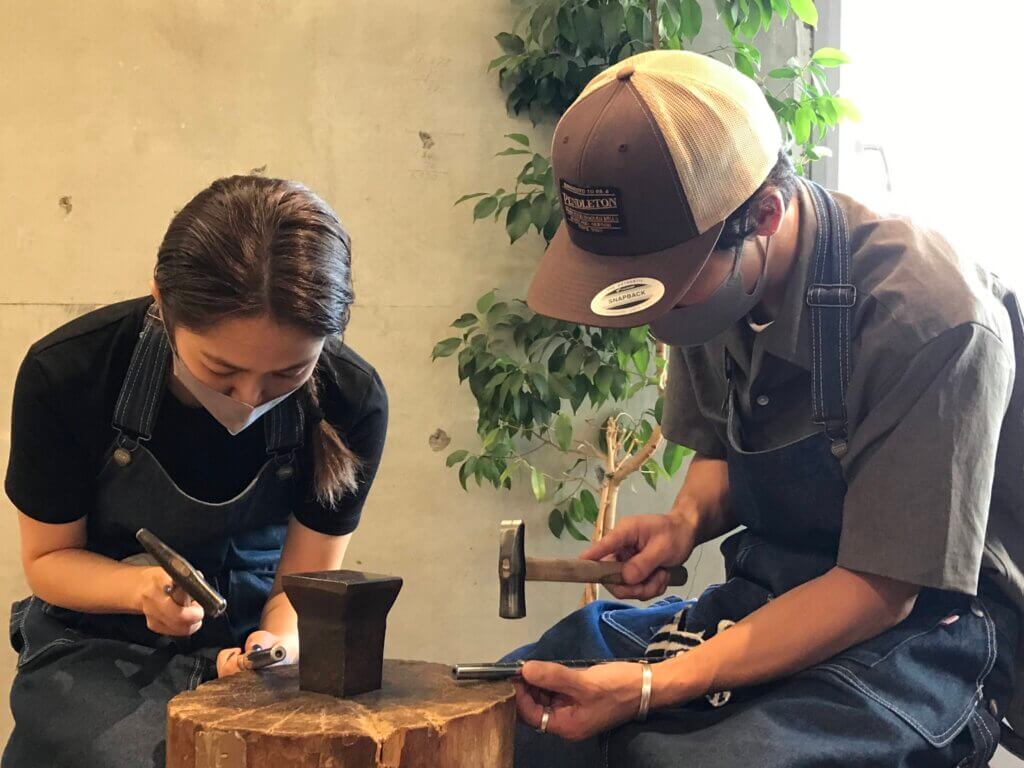 Last but not least, a picture at our photo corner for remembrance!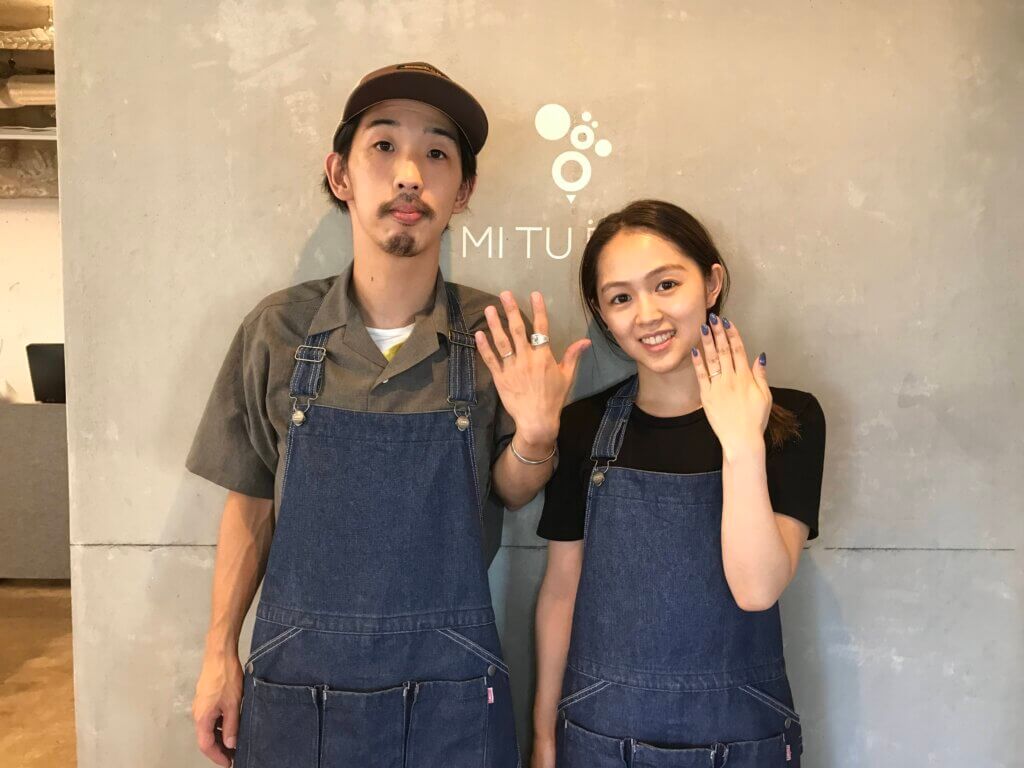 Below is their comment on their workshop experience:
***
"We made our wedding bands together. We spent a lot of time pondering over our choice of metal but our artisan was kind and patient in providing us suggestions to arrive at a decision. Even when we made some mistakes with our engraving, the artisan quickly salvaged the situation and this put our hearts at ease ♪ Many pictures were also taken during the workshop and shared with us later, giving us something to reminisce aboutC! We will cherish our handmade wedding bands!"
***
じっくり選んでいただいたこともあり、お二人ともとってもお似合いです!
Y様、ぜひまた遊びにいらしてくださいね。
*This article is published with the consensus of the customers.
Customer Review: 18k Champagne Gold Wedding Bands