Introducing Y-san's handmade wedding bands.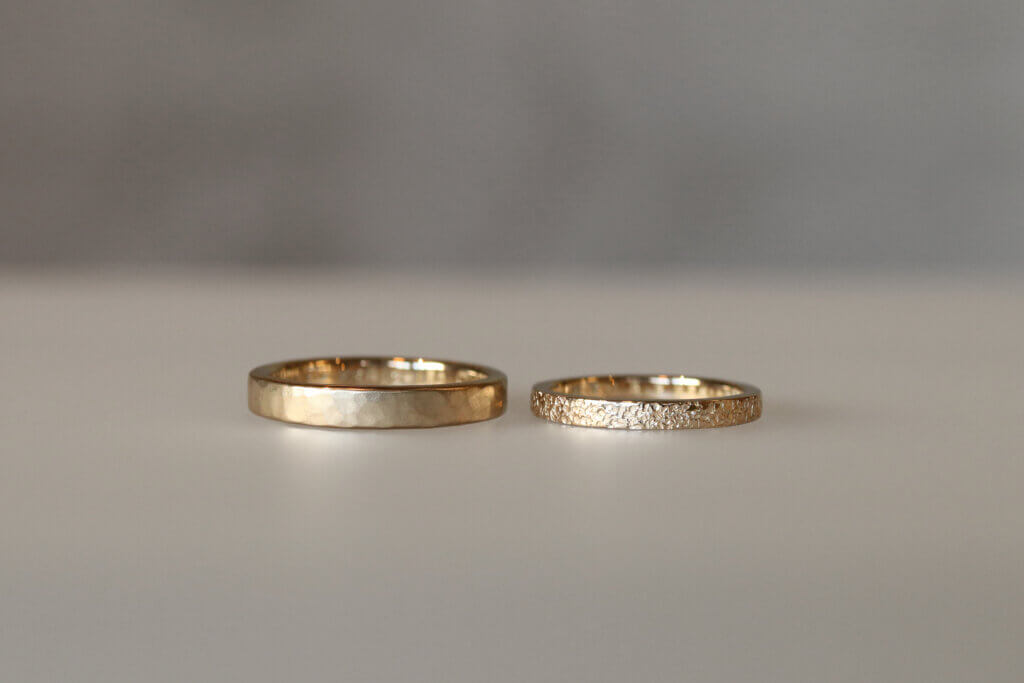 Ring details:
Left: 18k champagne gold 3.0mm width with matte hammered texture and inner hand engraving details
Right: 18k champagne gold 2.0mm width with snowflake texture and inner hand engraving details
Once the couple has decided on their metal and textures, they proceeded with hand engraving on a flat strip of their wedding band metals.
 A special hammer with a flat edge was used to create the texture.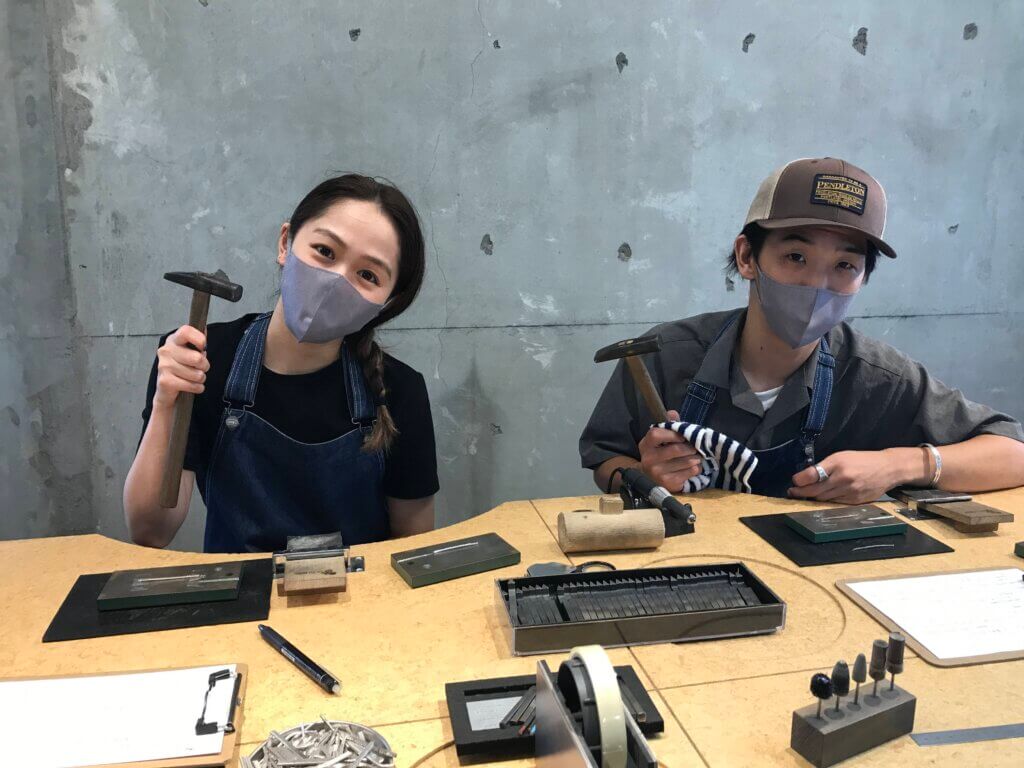 After the hand engraving comes the shaping process. This process usually requires teamwork.
 The shaping process can be quite difficult if one is not used to it. For this step, a wooden hammer is used.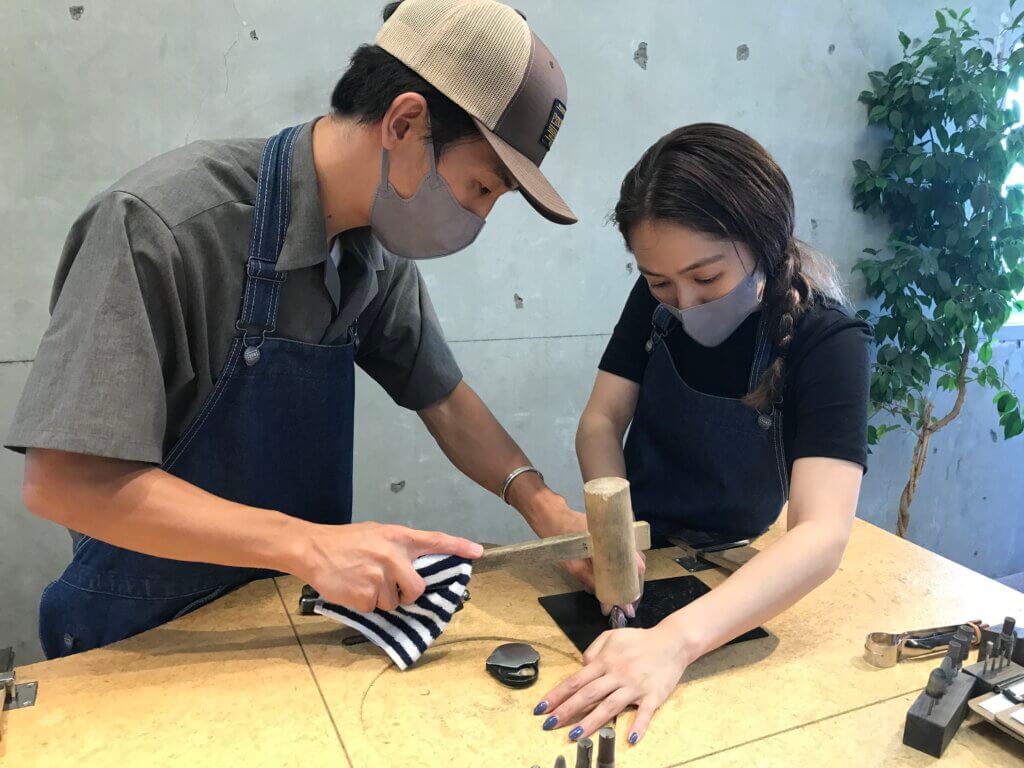 After the metal strip is rounded into a ring comes soldering.
Feel free to take snaps of your jewelry-making processes!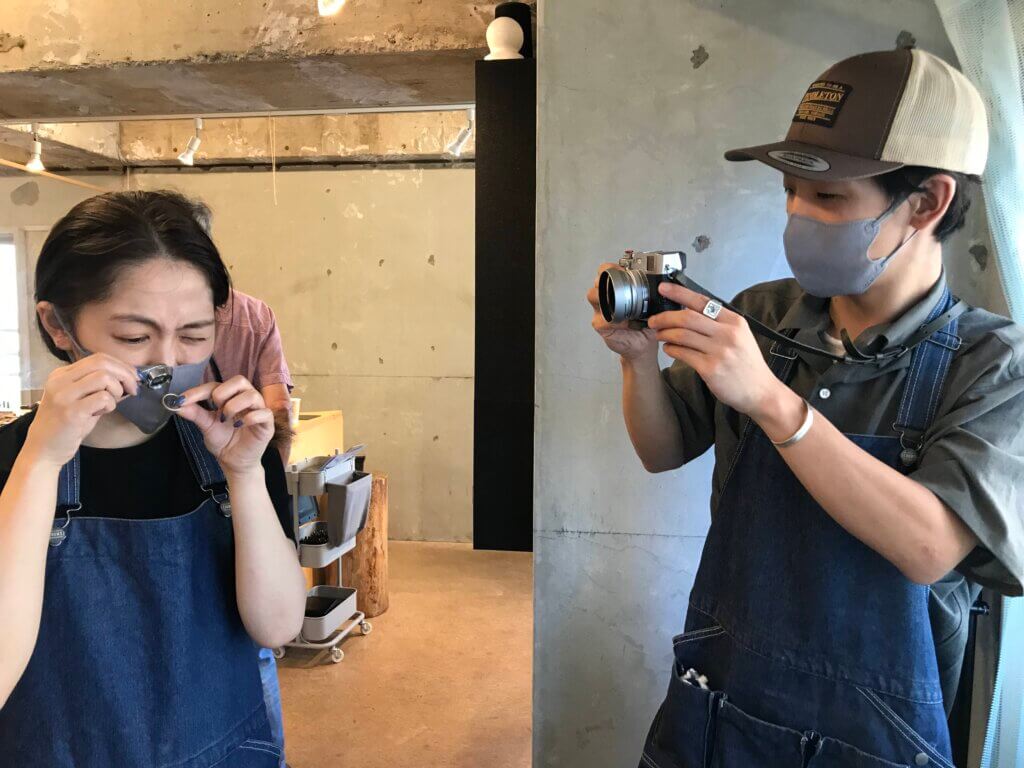 Once the ring is soldered, the ring is sanded, polished, and ready for textures to be applied.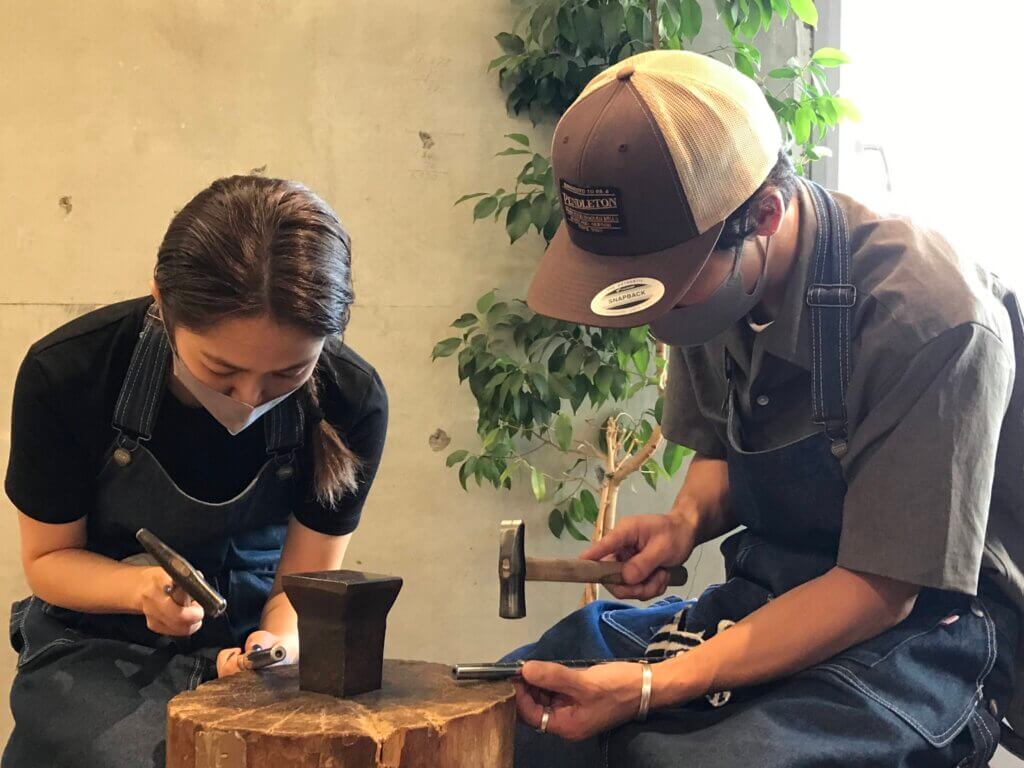 Last but not least, a picture at our photo corner for remembrance!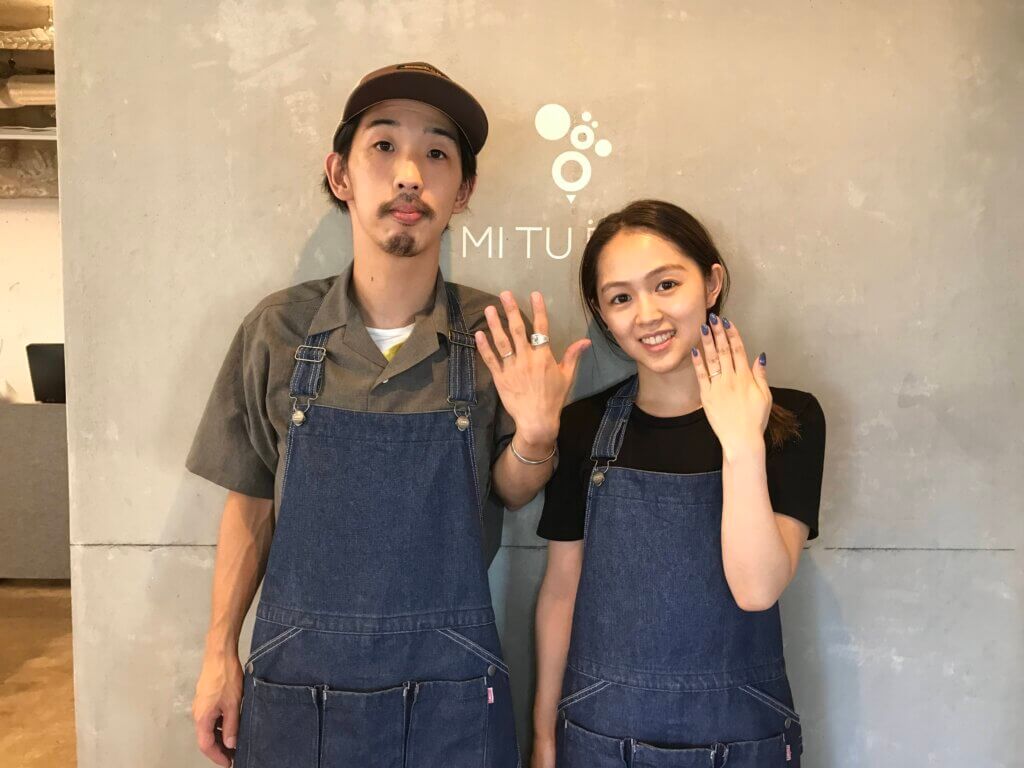 Below is their comment on their workshop experience:
***
"We made our wedding bands together. We spent a lot of time pondering over our choice of metal but our artisan was kind and patient in providing us suggestions to arrive at a decision. Even when we made some mistakes with our engraving, the artisan quickly salvaged the situation and this put our hearts at ease ♪ Many pictures were also taken during the workshop and shared with us later, giving us something to reminisce aboutC! We will cherish our handmade wedding bands!"
***
The rings that they carefully chose really suits them a lot!
Thank you for choosing us. We look forward to seeing you again!
*This article is published with the consensus of the customers.
Customer Review: 18k Champagne Gold Wedding Bands