Hello, my name is Yanagisumi, and I'm a craftsman!
Today I would like to talk about a personal topic, but I would like to talk about teacups, which I collect as a hobby.
I don't usually use any particular tableware, but I have a special cup that I use when I am feeling a little down and need a little motivation or when I just want to take a breather.
That would be the Alexandre teacup from Astier de Villatte.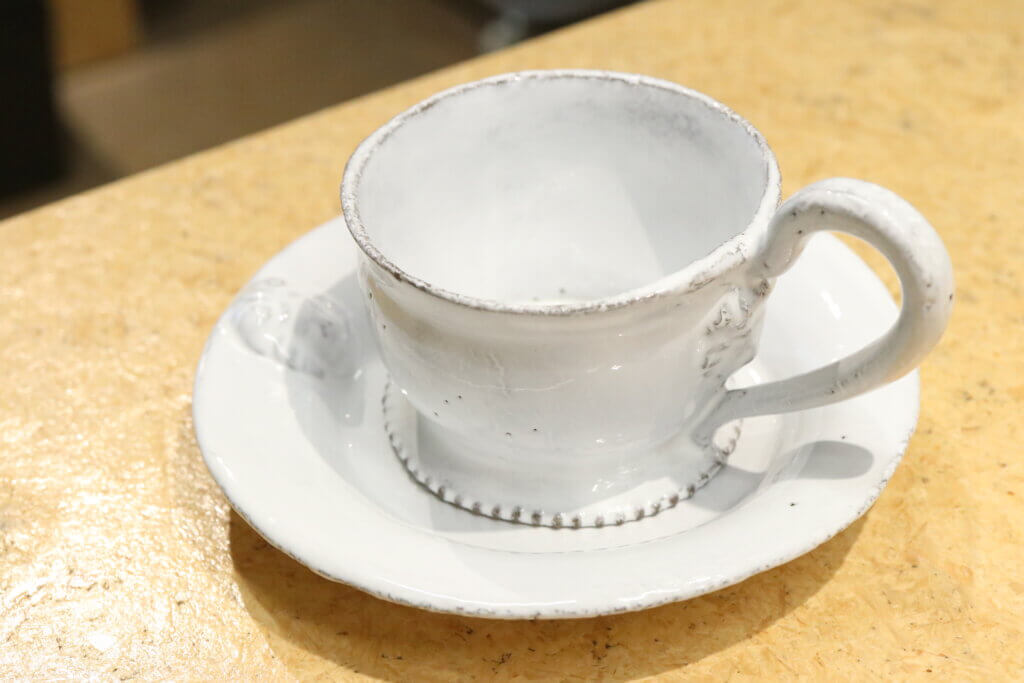 Astier de Villatte is a brand that produces rustic white ceramics based on traditional European designs, with a workshop in Paris, France.
Although they are handled all over the world, every cup is handmade, handcrafted by artisans. The fact that they are "handmade by artisans" is one of the points of interest with a sense of intimacy.
My favorite series is the Alexandre series, which has a simple form with a distinctive design like a portrait cameo.
As the name suggests, this series is based on the face of the hero Alexander the Great.
I like the simple yet magnificent finish of the clean silhouette with the design of Alexander the Great, which is fashionable and stylish.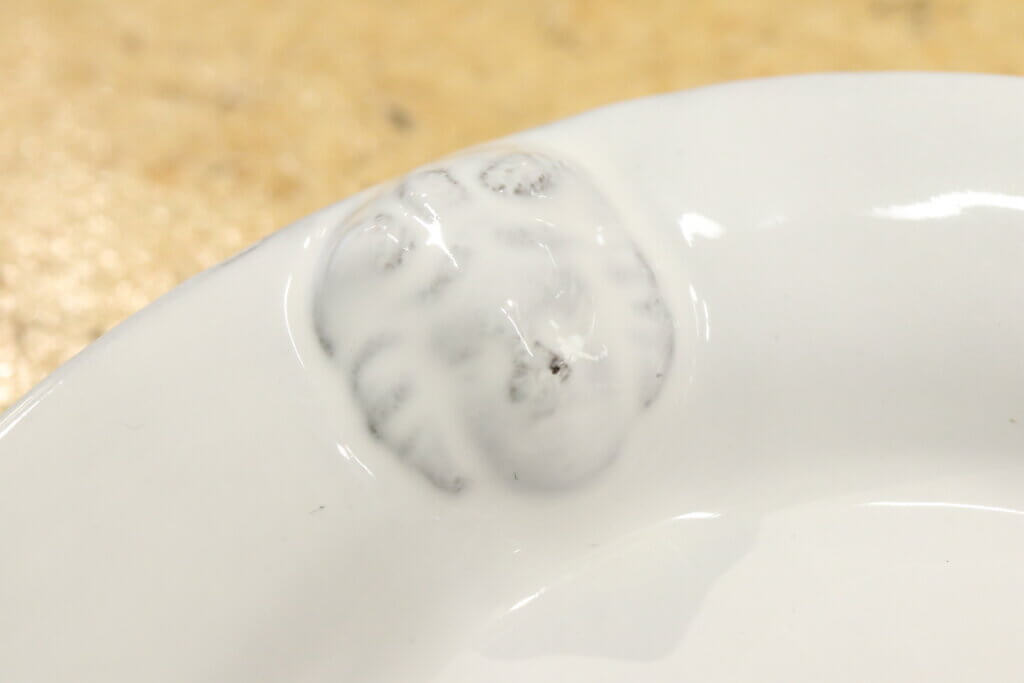 When I stare at them, their eyes seem to meet mine or not, but I can really feel that they are saying, "I'm here.
It makes my coffee or latte feel a little more special and uplifting!
I have a little episode about the first time I heard of the brand here.
When I was a student, a teacher's bargain market was held at an event in the school building. It was like a flea market where teachers could sell their unused but too good to throw away items to students.
I was curious and happened to see the cups for sale. At first glance, I was attracted by its strong charm that ordinary cups do not have, and I decided to buy it immediately. I have been using it with great care ever since.
I bought it on impulse without any knowledge of the cups, and I was later surprised by many things when I looked them up myself, but that's another story.
With the recent increase in telework, some of you may be staying at home more often than before. Just using your favorite cup for a change might make your work a little more enjoyable!
I have many other things in my collection besides teacups. When you come to the workshop, please let us know what you like and what you have in your collection!
Teacups with simplicity but presence: a story of a craftsman's treasures