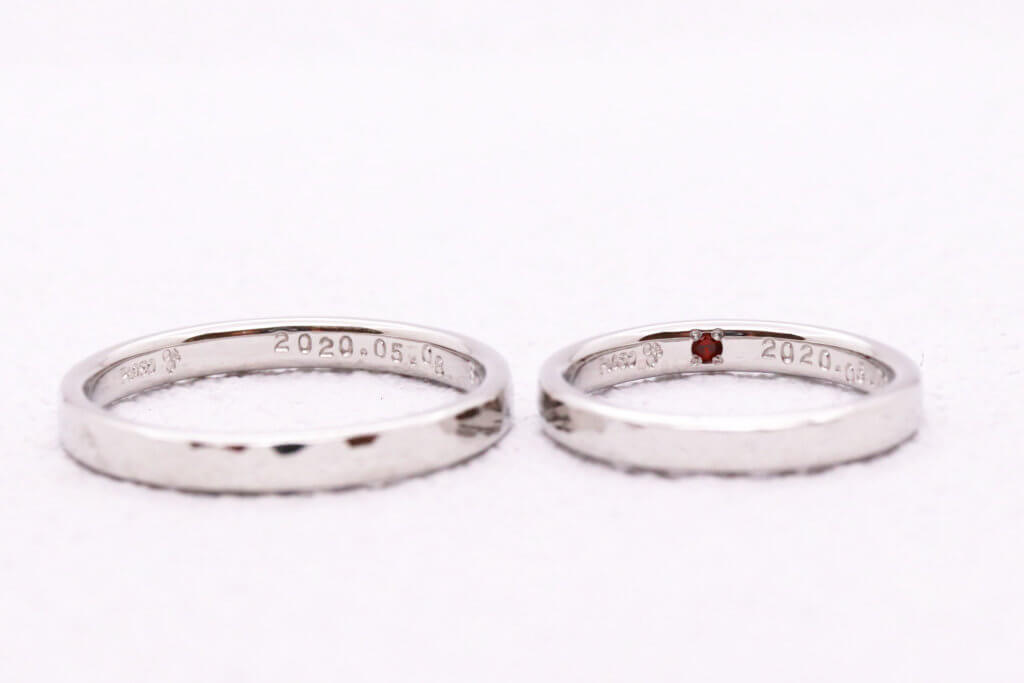 Details of this pair of handmade wedding bands:
・Platinum 2.5mm width with hammered texture
・Platinum 2.5mm width with hammered texture and garnet secret stone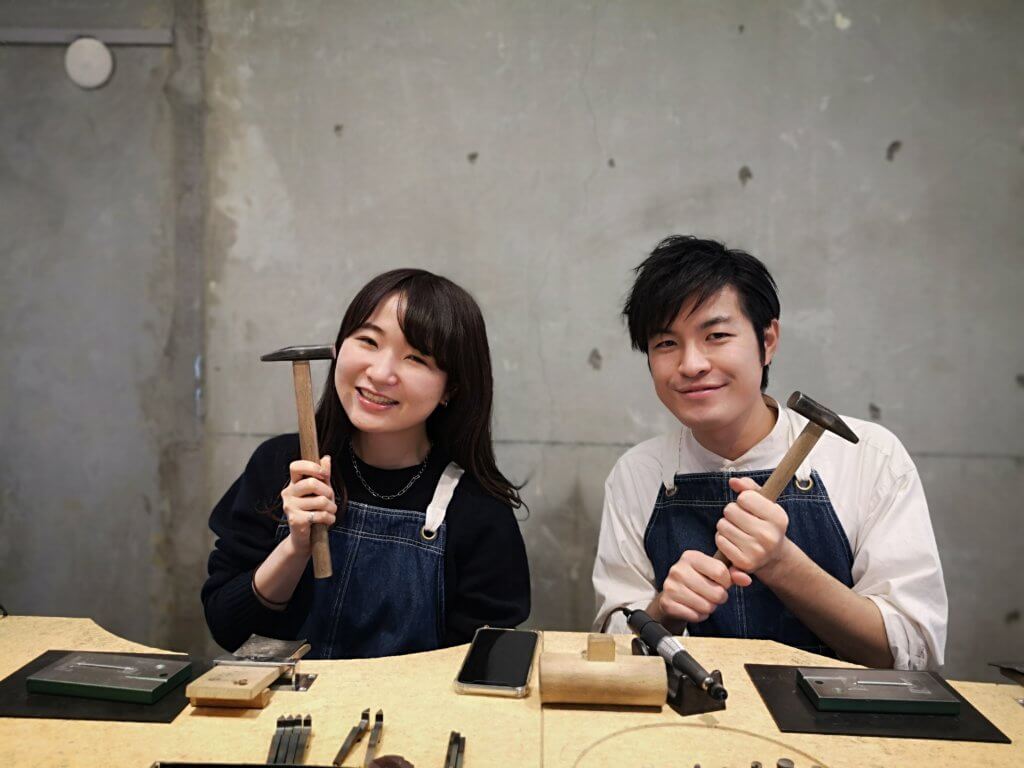 The workshop starts as soon as you put on the matching aprons. Before working on your actual wedding bands, you will be provided a silver metal strip to practise your engraving.
After practising your engraving, you will work on the actual wedding band strips prepared to your ring size.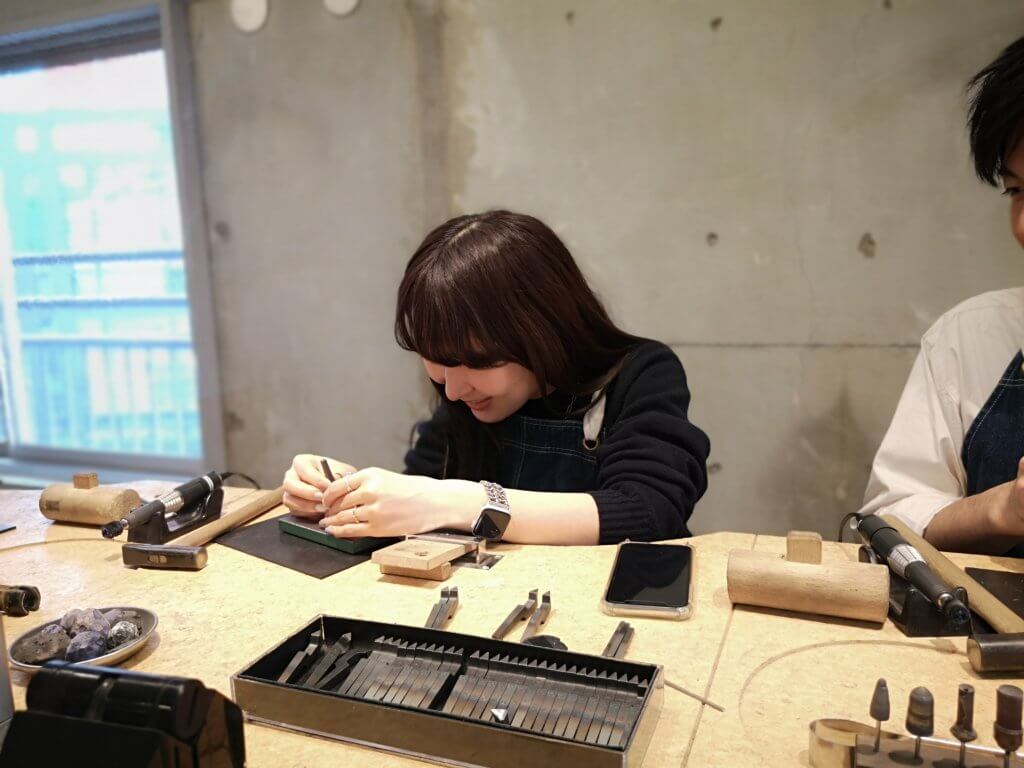 After the actual engraving, you will proceed with rounding your rings with tools like the ring bender. Even though it looks a little retro, but it rounds the rings beautifully even in the hands of a first-timer!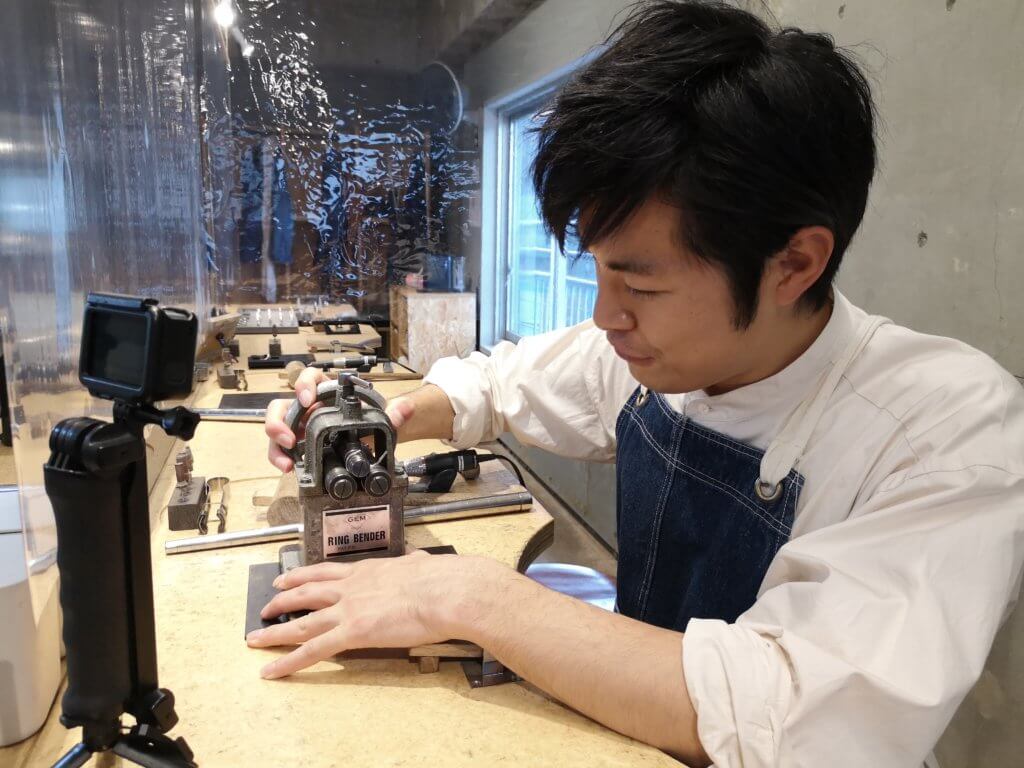 The rounded rings will be soldered at this stage. As this couple selected platinum, their rings will be soldered at a station specially for platinum rings. Due to the intensity of the color of the flames on platinum, the couple put on special glasses to observe the soldering process to protect their eyes.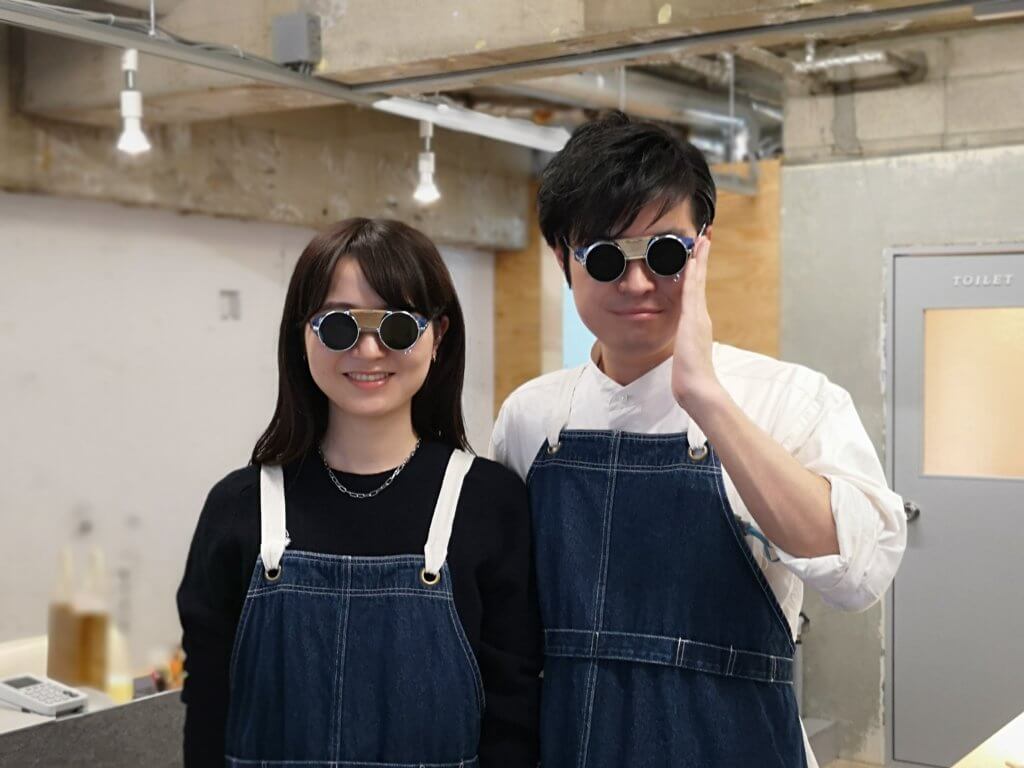 This couple has decided to go with the hammered texture. The application of texture comes after soldering and sanding off excess solders. One of the perks about applying your own texture is getting to check on the result as you hammer away.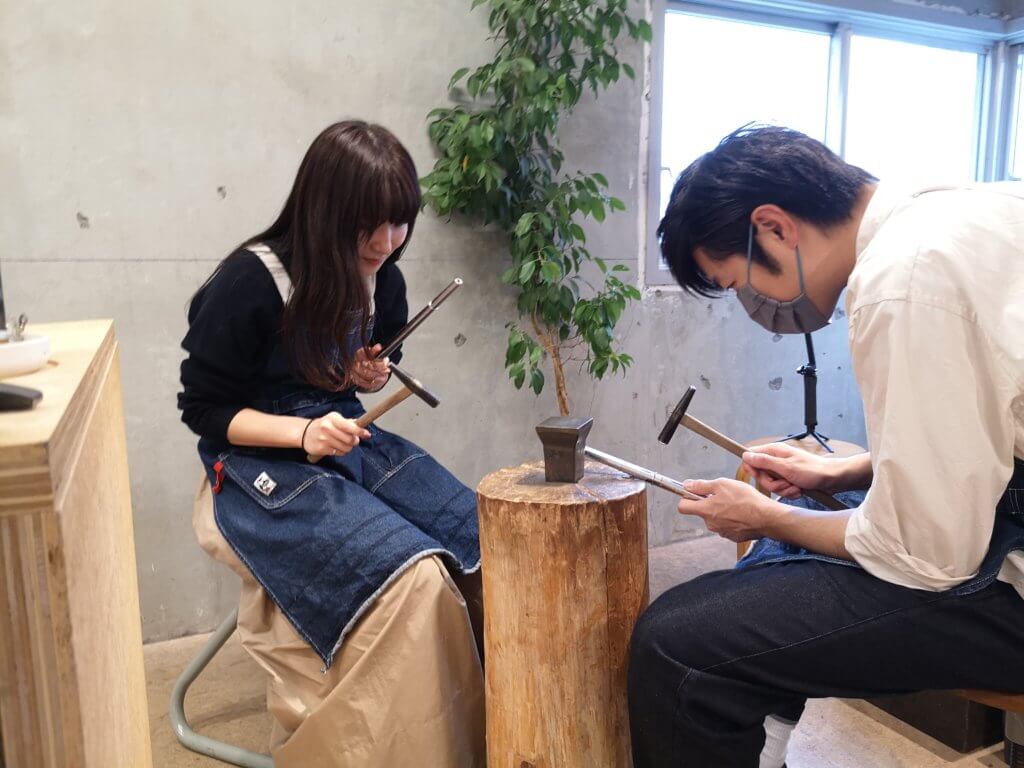 After the textures are applied, the wedding rings are given a light polish with the buffing machine. For your safety, customers with longer hair are advised to tie them up. Our craftsmen will advise as they deem fit, and if need be, we provide hair ties as well.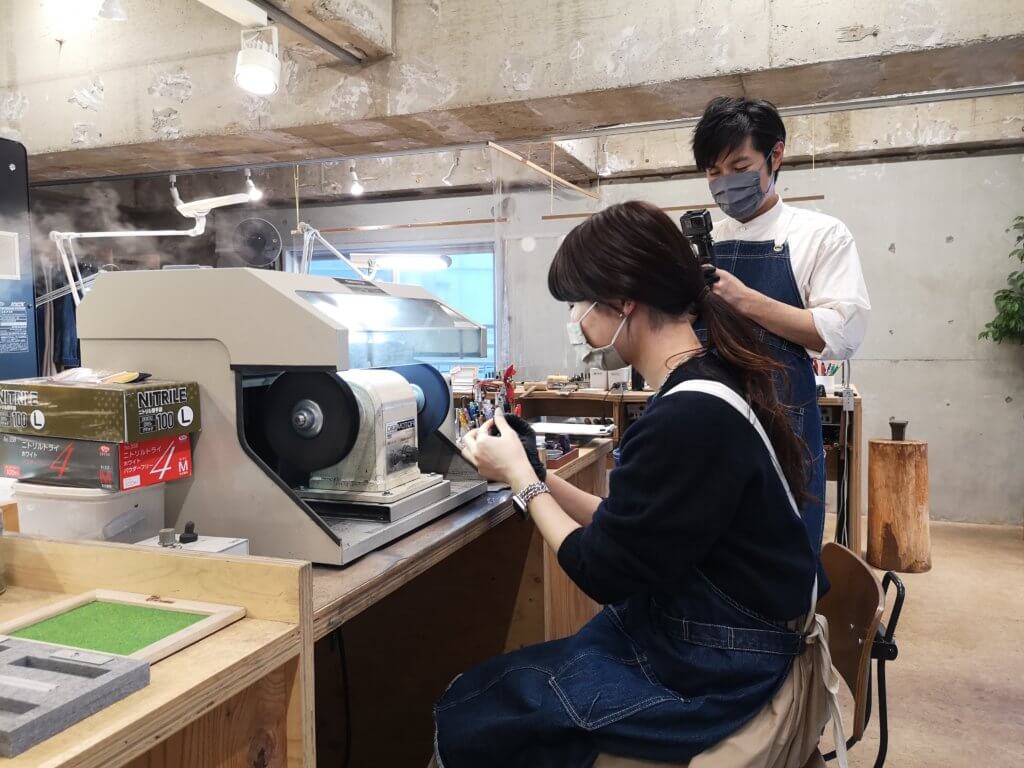 Last but not least, our craftsmen will proceed with stone setting. Setting a stone takes around 15~30 minutes. You may also opt to add more than one stone on your wedding band. While waiting for your wedding bands to be completed, you may want to explore the streets of Sangenjaya and have a meal!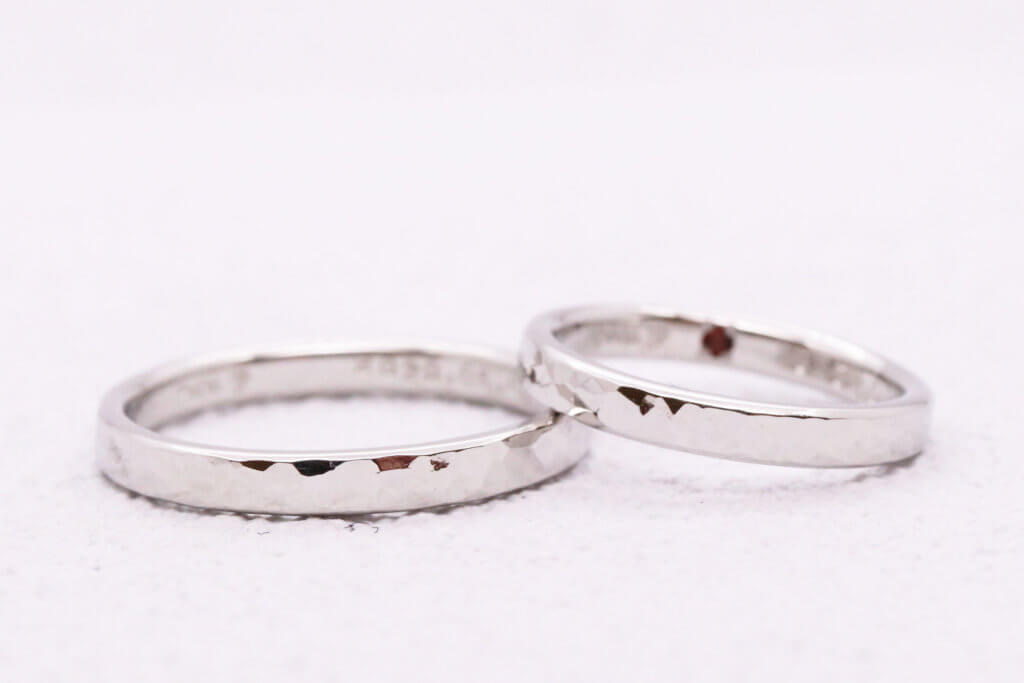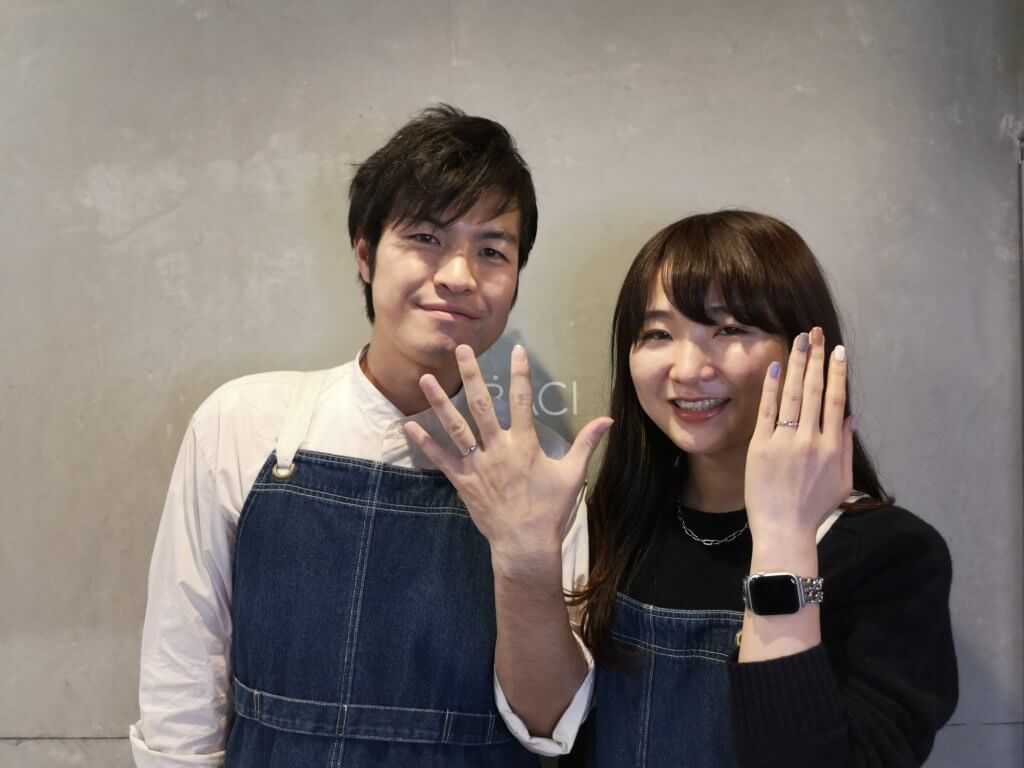 Below is a message from this couple:

"Thank you for guiding us at our pace. We are very happy with the result of our wedding bands! Thank you!"
***
T-san, thank you so much for visiting our atelier. Your slim width hammered wedding bands suit both of you!
Please feel free to drop by for complimentary after-sales services and maintenance!
*This article is published with the consensus of the customers.
Platinum Wedding Bands with Garnet Secret Stone