Handmade jewelry as a wedding anniversary gift
Many of you are wondering what to get for your wedding anniversary each time. This year, how about a handmade gift? Jewelry that can only be made by professionals, such as rings, can be handmade. If you have jewelry that can be set with birthstones, you can put the birthstone of the month of your anniversary or your partner's birthstone in the jewelry.
Handmade rings as wedding anniversary gifts
The man who visited our store the other day took time off from work and came to make a gift for his wedding anniversary.
He wanted a ring with his wife's "birthstone".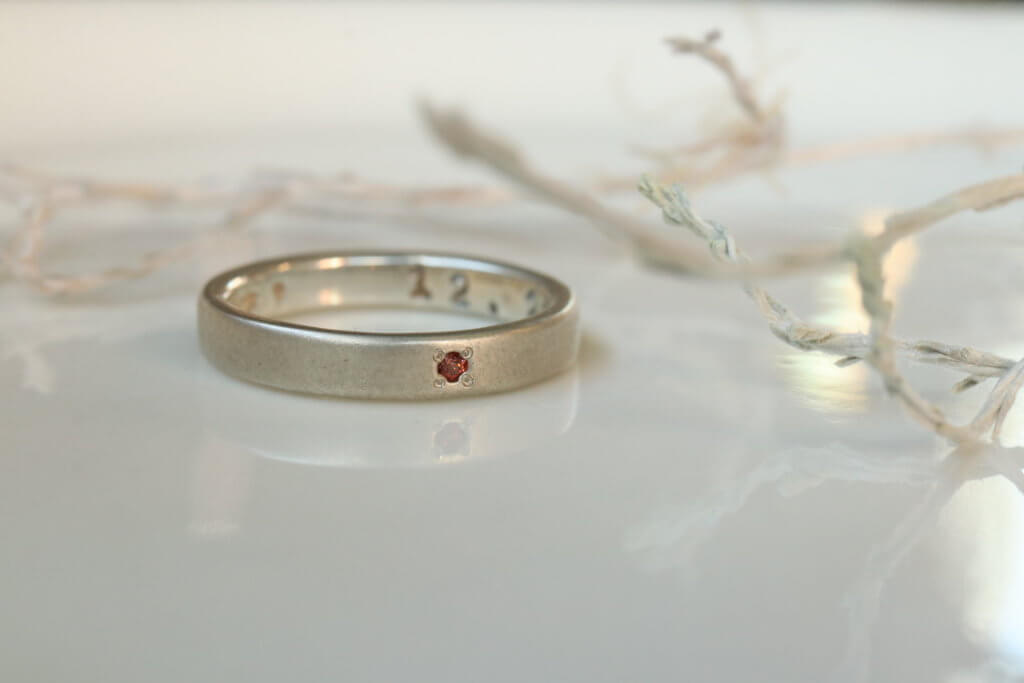 In addition to birthstones, diamonds are also available.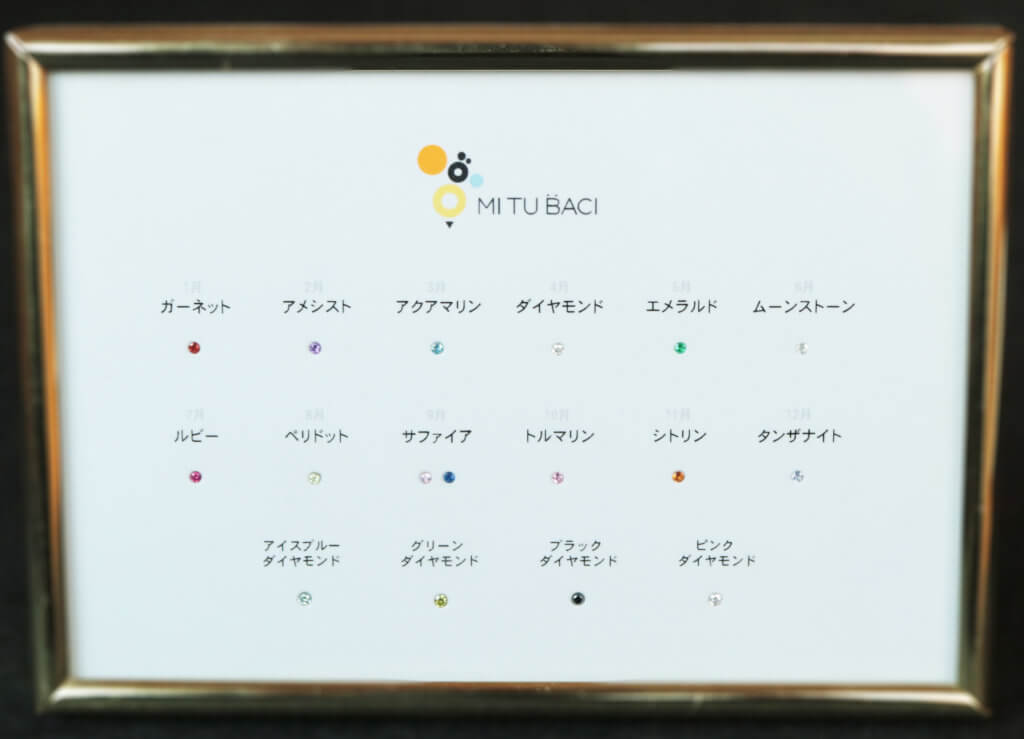 The customer who visited our store that day had a birthstone engraved on the outside and his wife's name on the inside.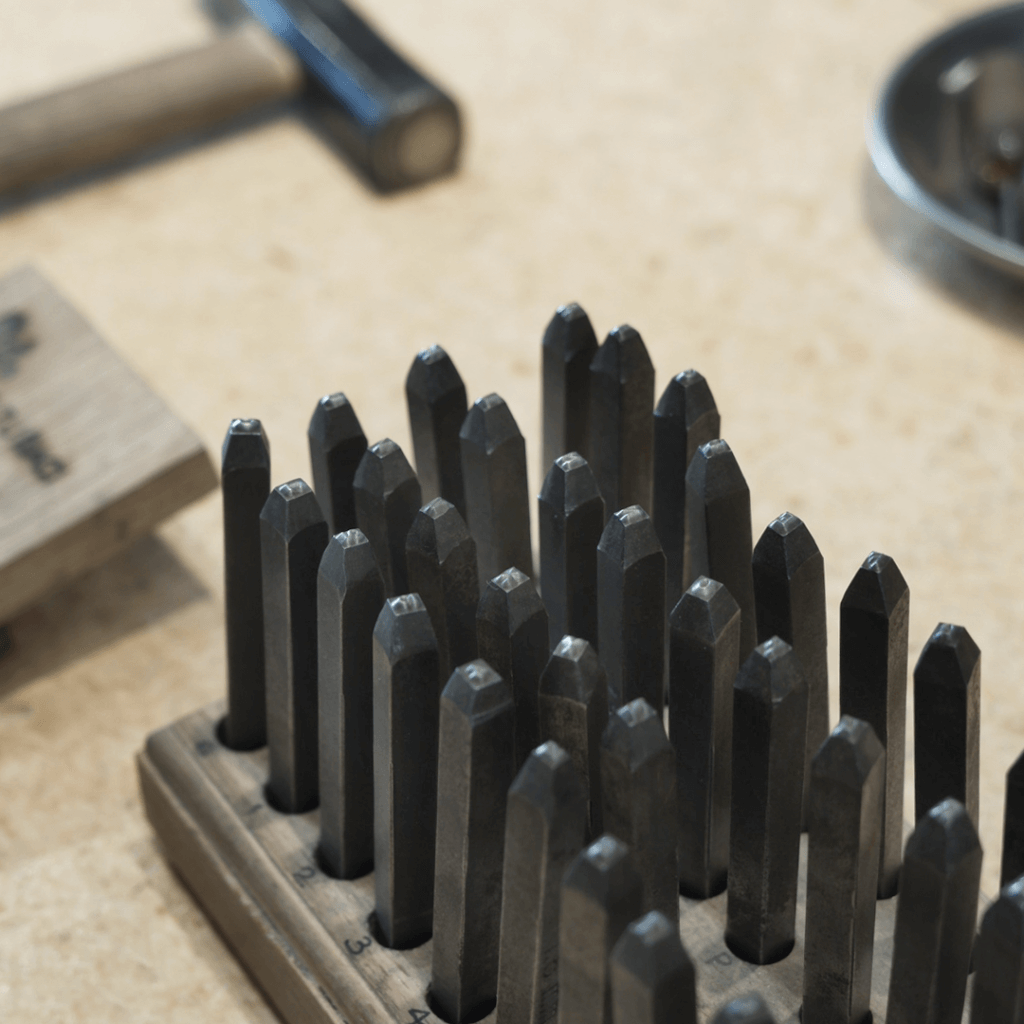 What a wonderful gift....
In addition to your name, we recommend engraving the date of your anniversary.
Handmade stacking rings for wedding anniversaries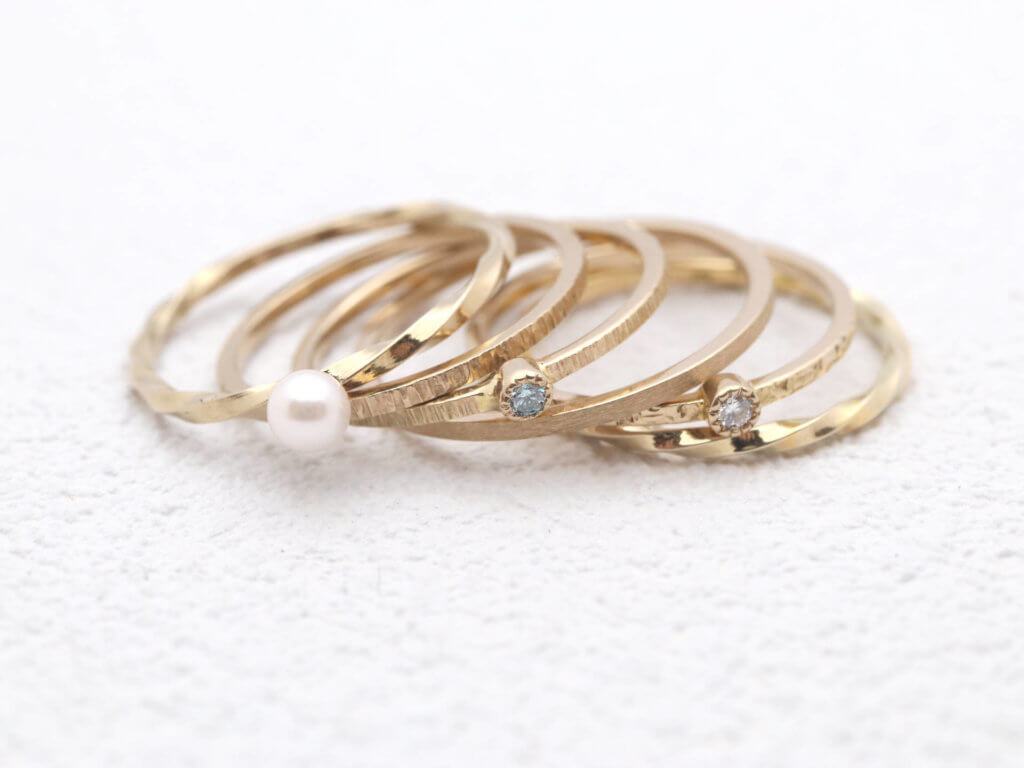 For those who want to give handmade jewelry as a gift, but already have rings, we recommend a slender ring that is easy to stack.
MITUBACI champagne gold rings are thin rings that can be easily stacked with wedding rings because they are made approximately 1 mm wide.
Birthstones can be added as an option, and the surface texture can also be textured to your liking, making it possible to create a ring with originality.
Handmade bangles for wedding anniversary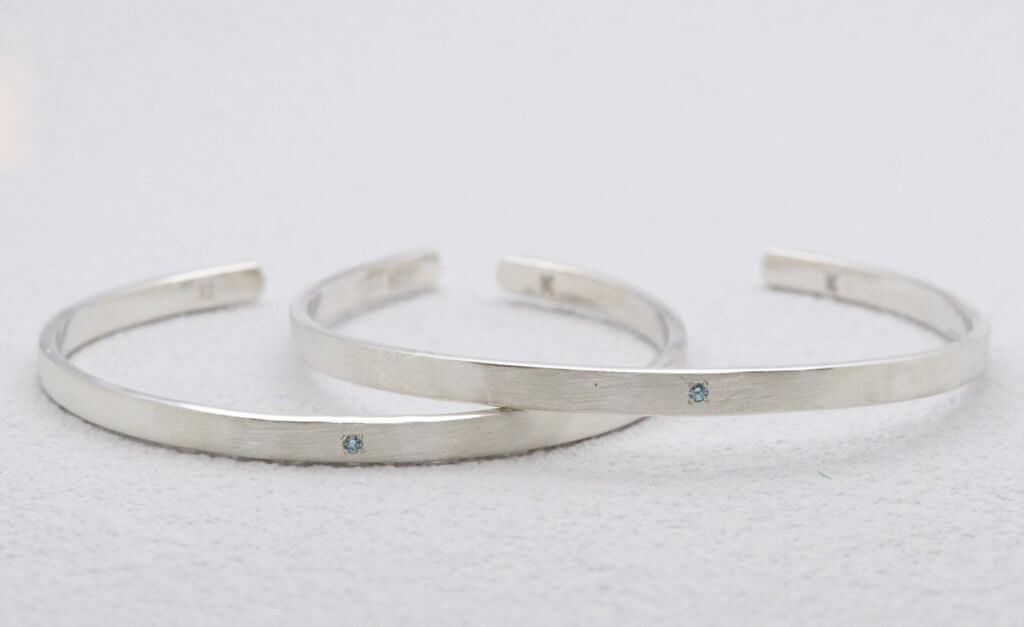 Handmade bangles would also make good gifts. They are easy to prepare because the size is not as detailed as rings, so exact ring size is not necessary.
MITUBACI offers bangles in XS, S, M, L, and LL.
Many people make their own matching bangles when they make a gift bangle.
If we plan to go out on our wedding anniversary, I would love to wear it together.
Bangles can also be engraved with birthstones, diamonds, or engravings.
The bangle in the photo is a brushed silver bangle with ice blue diamonds clasped to it.
The diamonds stand out against the brushed metal.
Handmade pendant gift for wedding anniversary
If you are worried about the size of your ring or bangle, or if you cannot wear jewelry around your hand because of your profession, there are handmade pendants.
Your birthstone and your partner's birthstone can be placed side by side.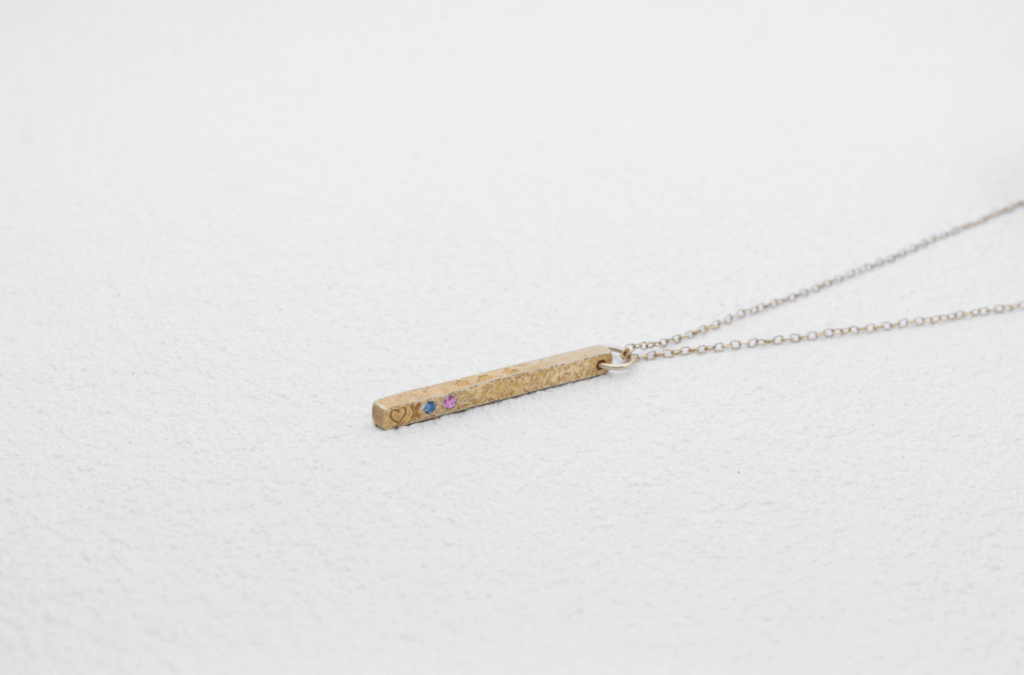 Handmade gifts are a thoughtful gift of time
A handmade gift is a gift not only of what you have made, but also of the time it took to make it.
The fact that your partner took the time to think of you and prepare a gift for you will be a memorable wedding anniversary.
Wedding anniversaries are annual anniversaries, but they should be celebrated with care.
Handmade jewelry for wedding anniversaries