I am Fujimori, a craftsman at MITUBACI.
MITUBACI has about 10 precision hand motors (rütters) in its workshop.
A precision hand motor (reuter) is one of the small electric tools that enables various types of machining by attaching a tip tool and rotating it at high speeds (1000 rpm~40,000 rpm).
It is widely used by professionals and enthusiasts alike, specializing in precision machining of metal, wood, and models.
In metal engraving, it is one of the indispensable tools for working metal.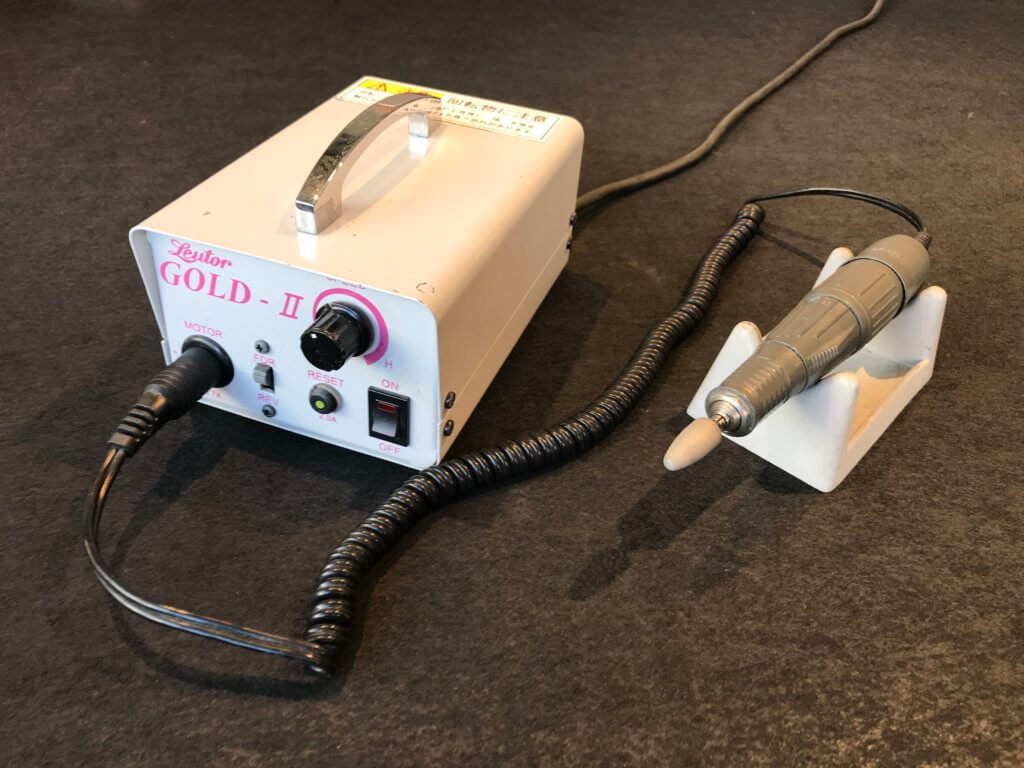 The tip tools used for rheuters usually have a small tip.
By changing the tip tools with various standards, it is possible to process each application such as grinding and drilling, cutting with a cutter, and cutting with a diamond disk.
At MITUBACI, it is mainly used for polishing and finishing in workshops for handmade wedding rings, handmade engagement rings, silver rings and bangles.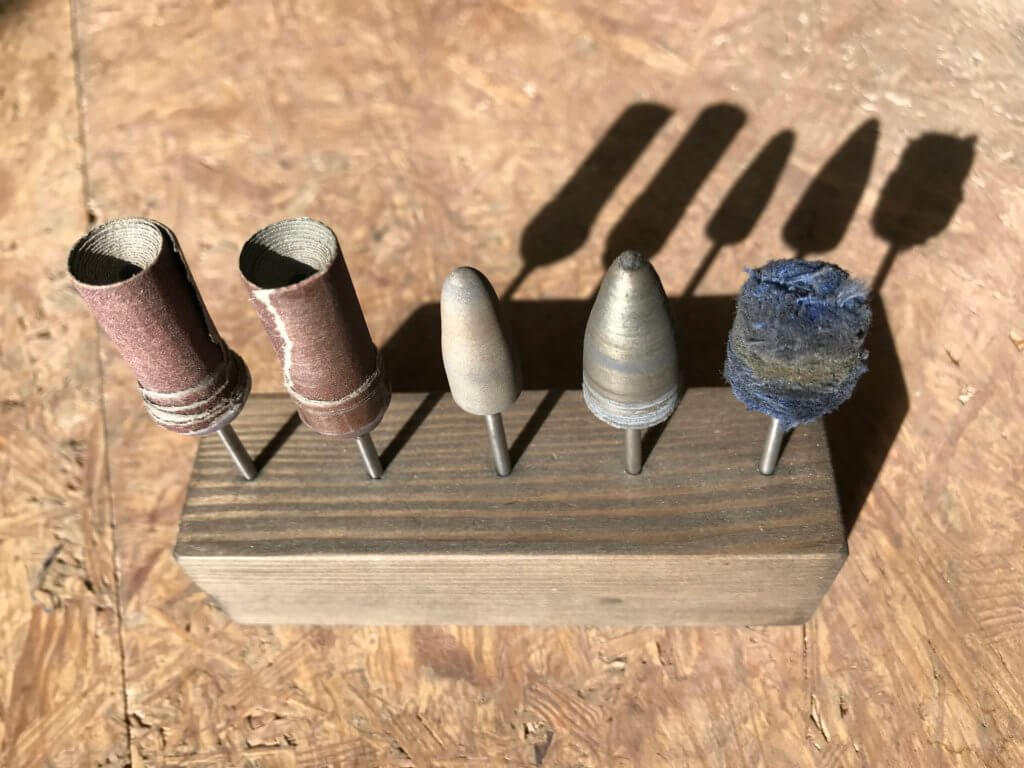 This is the tip tool used for finishing at MITUBACI.
The two on the left have sandpaper wrapped around them.
The luters used at MITUBACI are light and easy to handle, even for first-time users. We also choose slim ones so that they are easy for women and children with small hands to hold. Many people have hardly ever touched them, but you can use them with confidence. It's so much fun to watch your jewelry polish and glaze up in your own hands!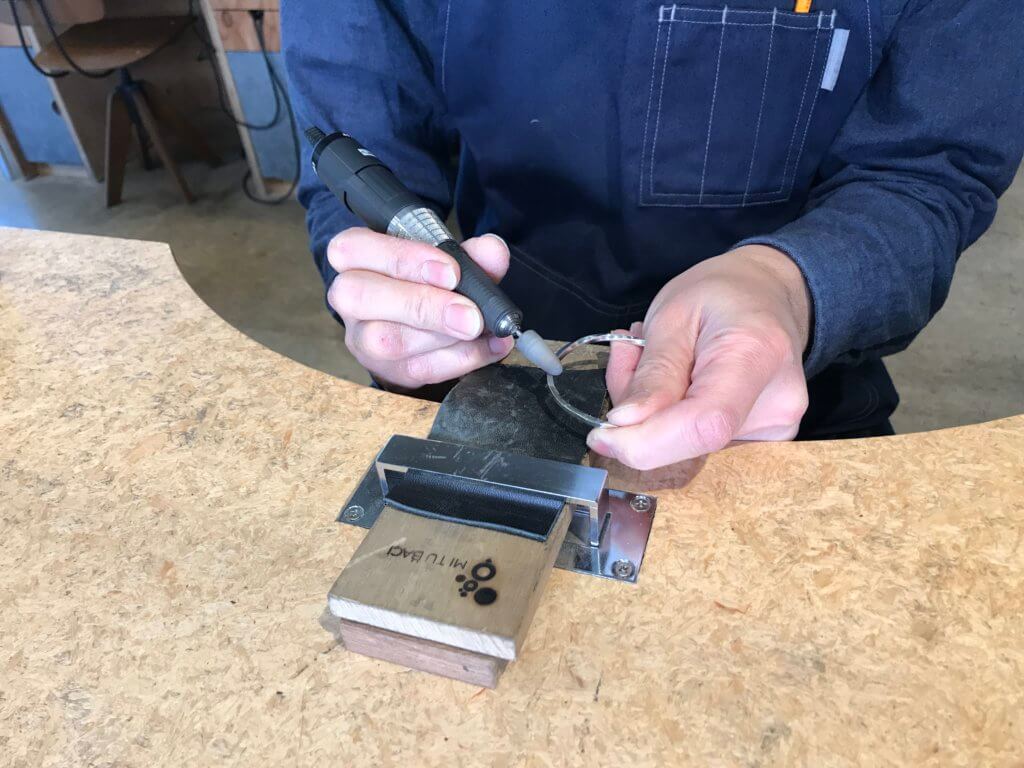 Silver, gold, platinum, or any material, the workshop includes processes (polishing, luster, mirror finish) using a rheuther, so please come to MITUBACI to experience it for yourself.
A story about precision hand motors (luters) and tools used for metal engraving