We've compiled a list of ideas for where to place wedding rings.
Many people have a specific place to put their wedding rings at home. However, many people may not have a specific place for their wedding rings when traveling or at the office. We don't want to scratch or lose our precious wedding rings or jewelry. We have compiled some ideas on where to place your rings so that you can wear them with peace of mind.
Placement of wedding rings, office
When you are working on the computer at the office or at home, do you ever find yourself wanting to take off your ring or watch, or do you find yourself taking it off and fiddling with it with your hand?
I often do. When that happens, I worry that if I leave the ring around, it will be lost or scratched.
The type and number of jewelry pieces worn will vary depending on the fashion of the day, the schedule, and the person, so please choose from several ideas for your reference.
ring holder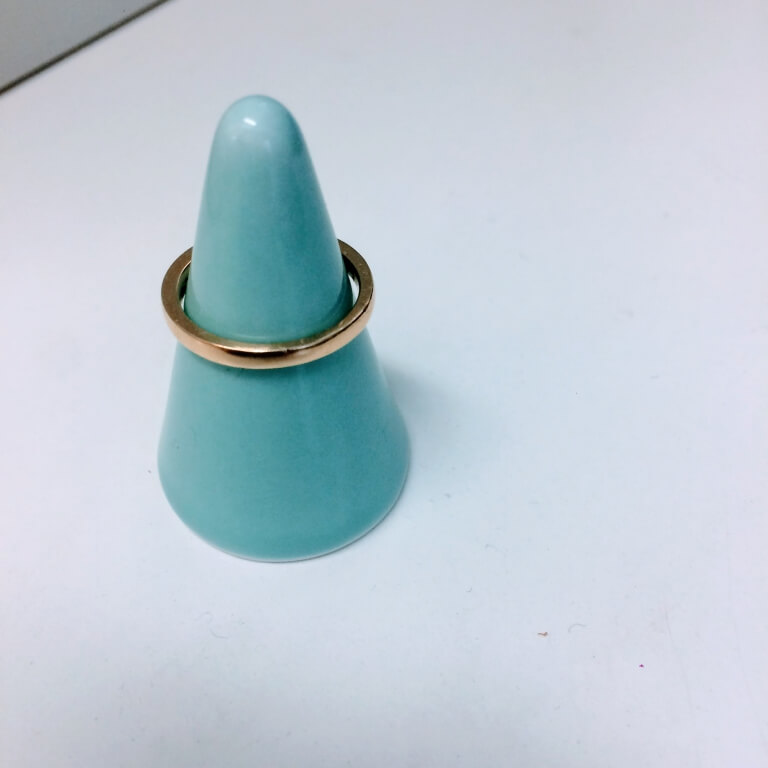 I use the ring holder a lot!
This is a MUJI ring holder, and now this mint green color seems to have been discontinued. The white one was sold at the store.
ring tray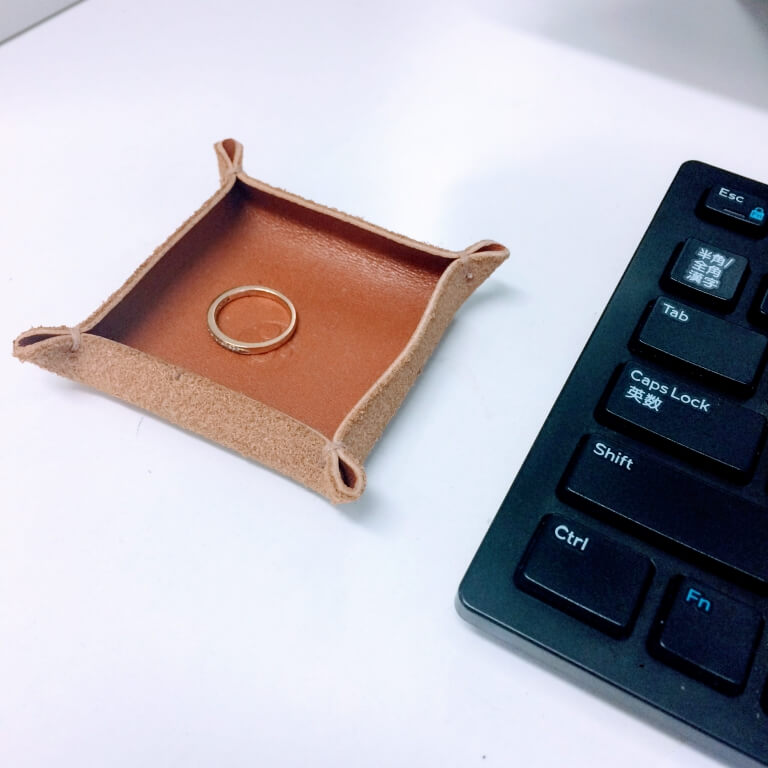 In addition to ring holders, we also use leather trays.
You can also place the ring holder on a leather tray.
The tray in the photo is handmade by our artisan, Shindo!
The four corners of the leather scraps are sewn together, and the MITUBACI logo is stamped on them.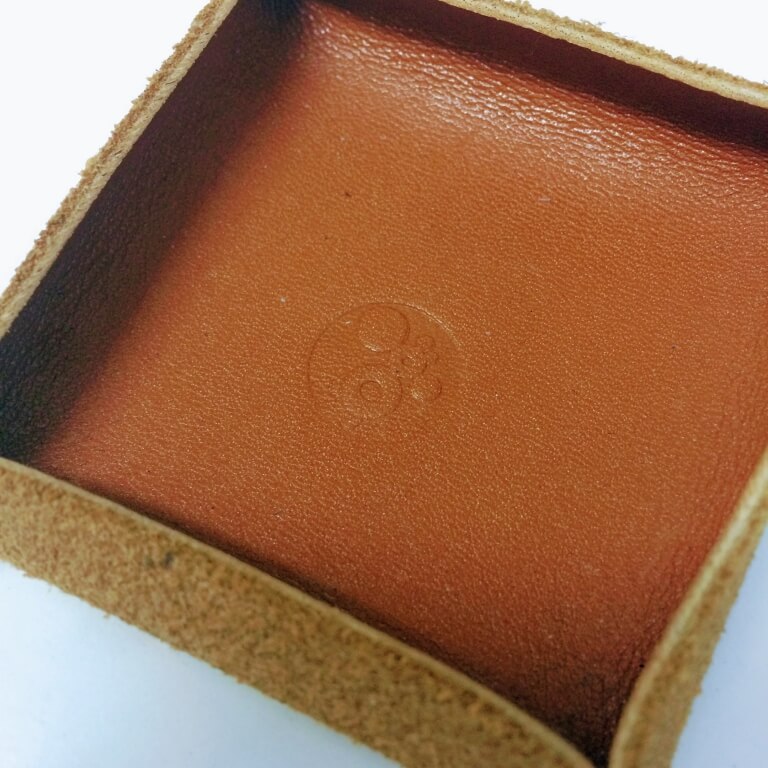 I also take a watch, and I bring a large ring tray to work.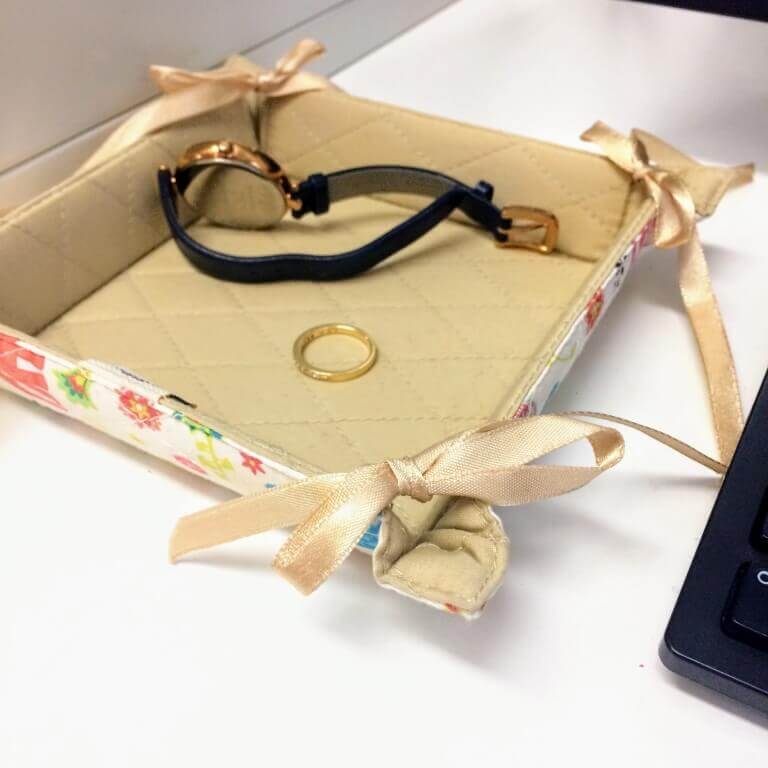 On days when you wear a lot of rings or bangles in addition to your wedding band, the larger size is definitely more convenient.
The tray in the photo is from a store called NARAYA, which I got as a souvenir from Thailand.
NARAYA is a bag store, and these trays are made from the same fabric.
Jewelry is easily scratched, so please place it on something soft such as cloth or leather.
Be careful not to leave the jewelry you have comfortably placed at the office.
Where to place wedding rings and where to travel
When you are traveling or on a sudden overnight business trip, do you ever find yourself wondering where to put your jewelry, or do you just put it in your makeup pouch for the time being?
I do not recommend using a cosmetic pouch, because you may not be able to find it, or the post of the earring may be bent, even though it was supposed to be in your cosmetic pouch. If possible, please find a different place to put it so that someone else will not be as sad as I was.
If you're stuck for a place to put your ring in an unusual location, a watch is the way to go! The ring will not roll anywhere if you put it through the belt of the watch.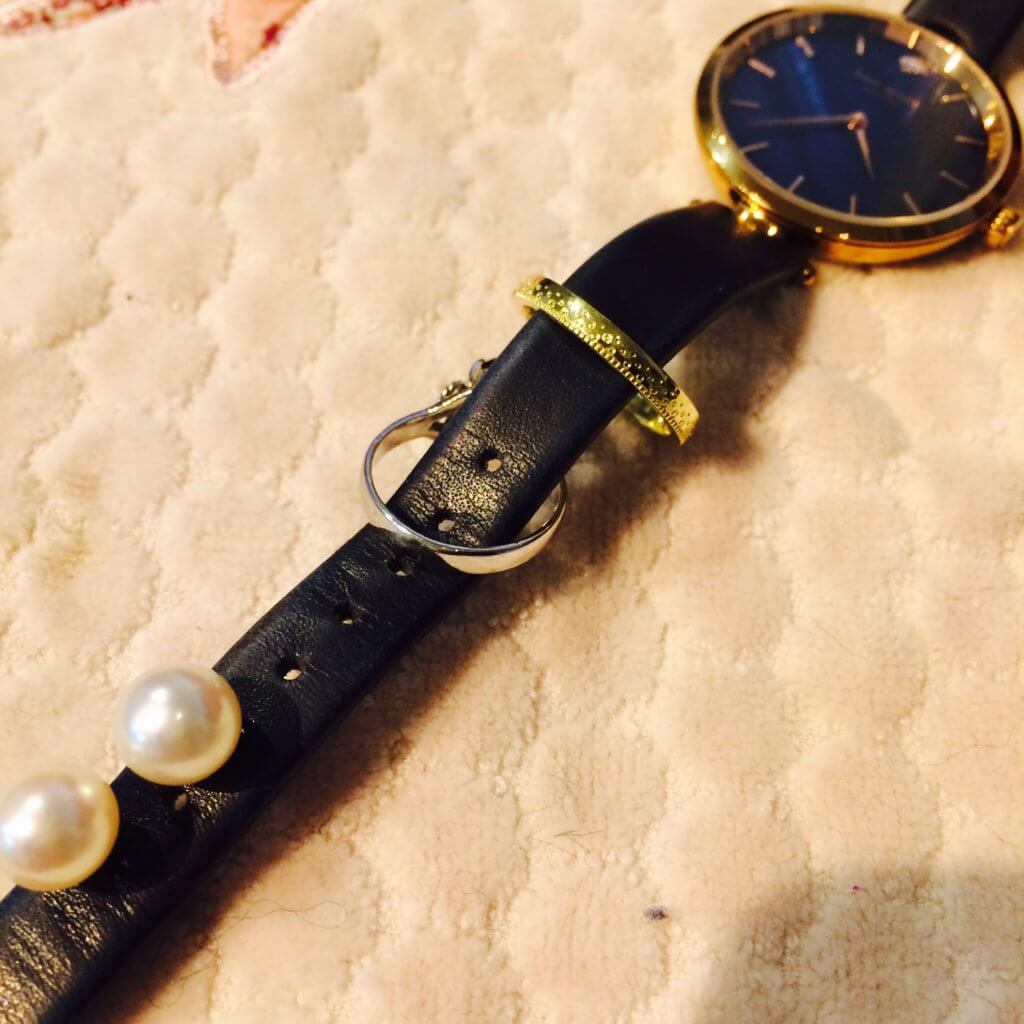 If it is a leather band type, it has a belt hole so you can wear earrings. If possible, please place the watch on a soft handkerchief or towel.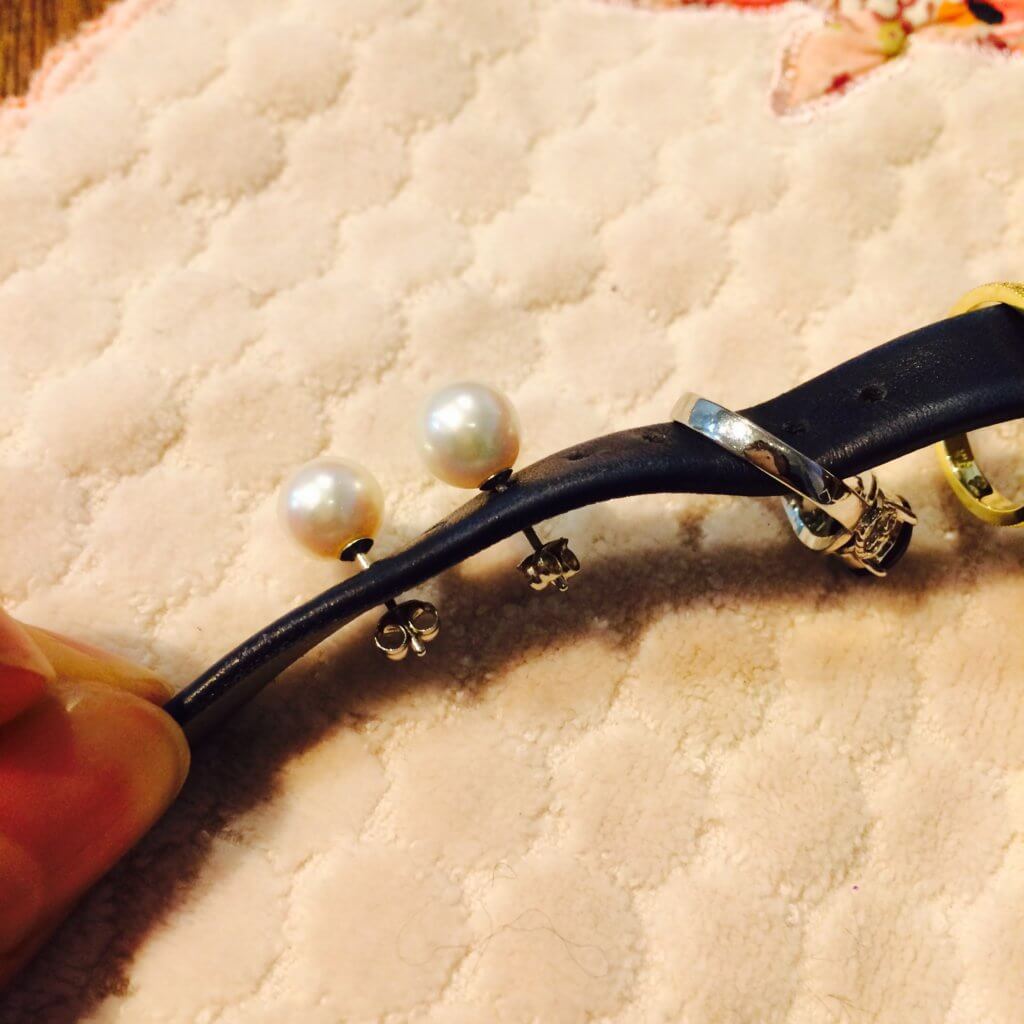 If you have room in your luggage, it's best to bring a ring tray!
(*The earrings are my own.)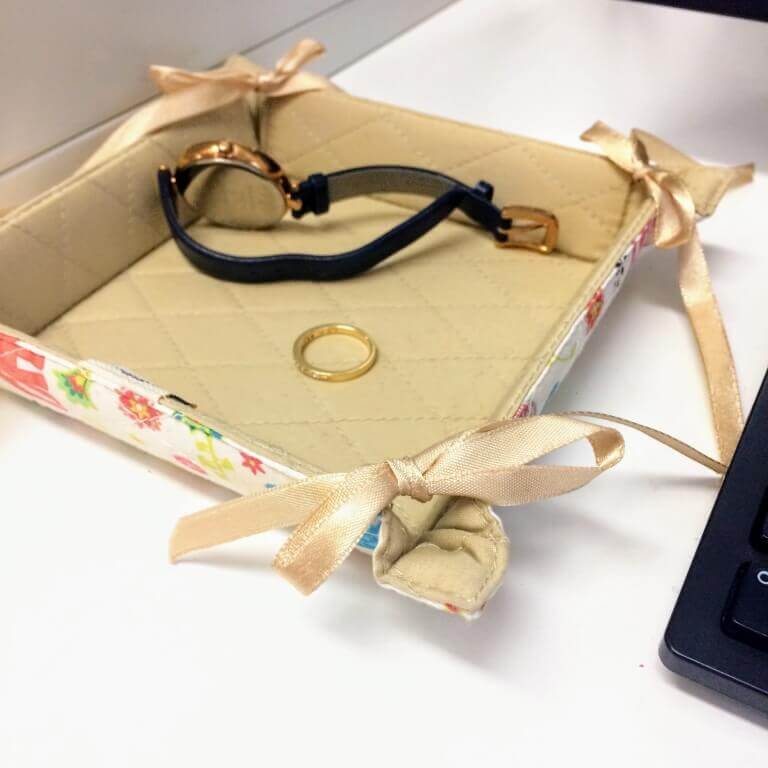 Placement of wedding rings, gyms and spas
Opportunities to inadvertently forget or lose wedding rings or jewelry are at the gym or spa.
Silver jewelry, in particular, reacts with the sulfur content of the hot springs, so please remove it before entering.
At the gym, it is safer to remove the rings, as they may sweat where they are worn, which can stain or itch the rings.
A pouch for jewelry is recommended for placement.
Smaller ones are cute little clasps that hold just one ring. Larger ones are jewelry cases that can hold several types of jewelry that can be taken on vacation.
I personally use a small ring pouch that can hold a couple of rings. They are sold at souvenir shops.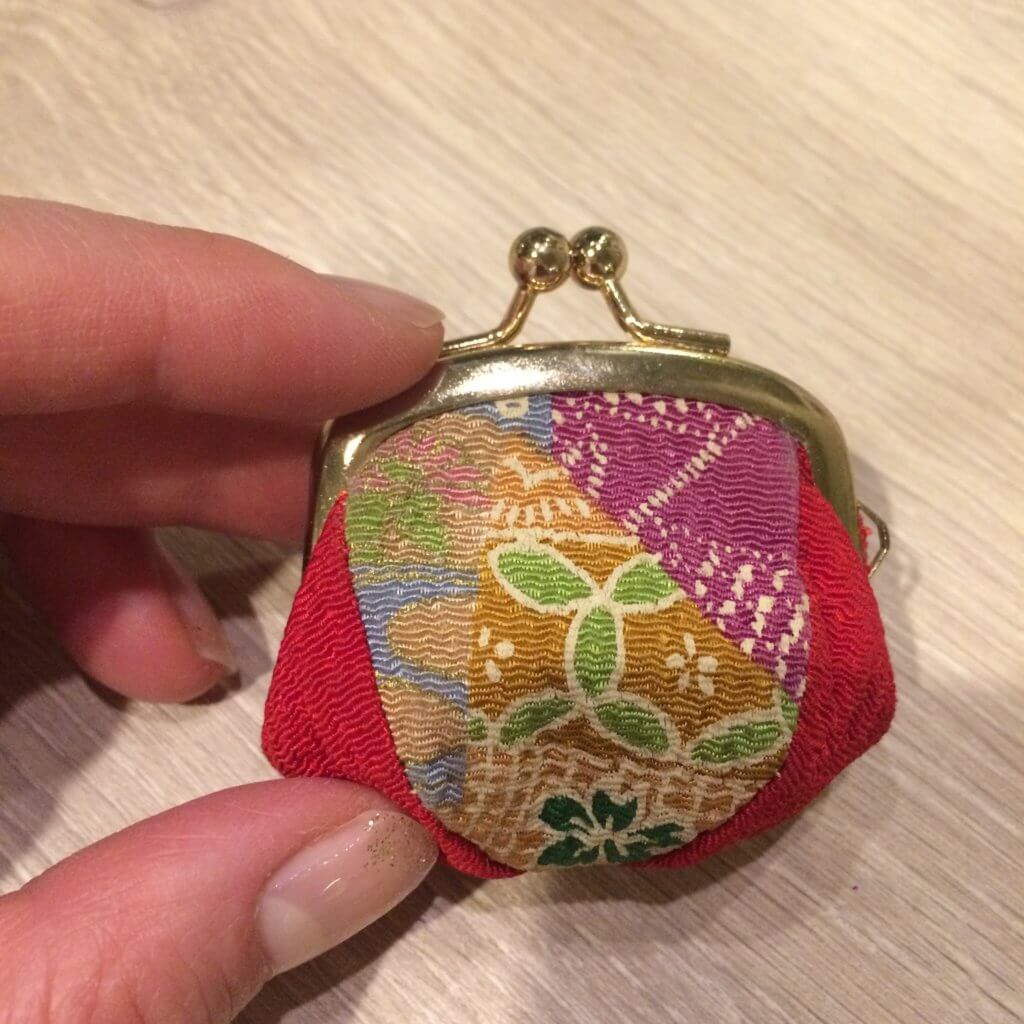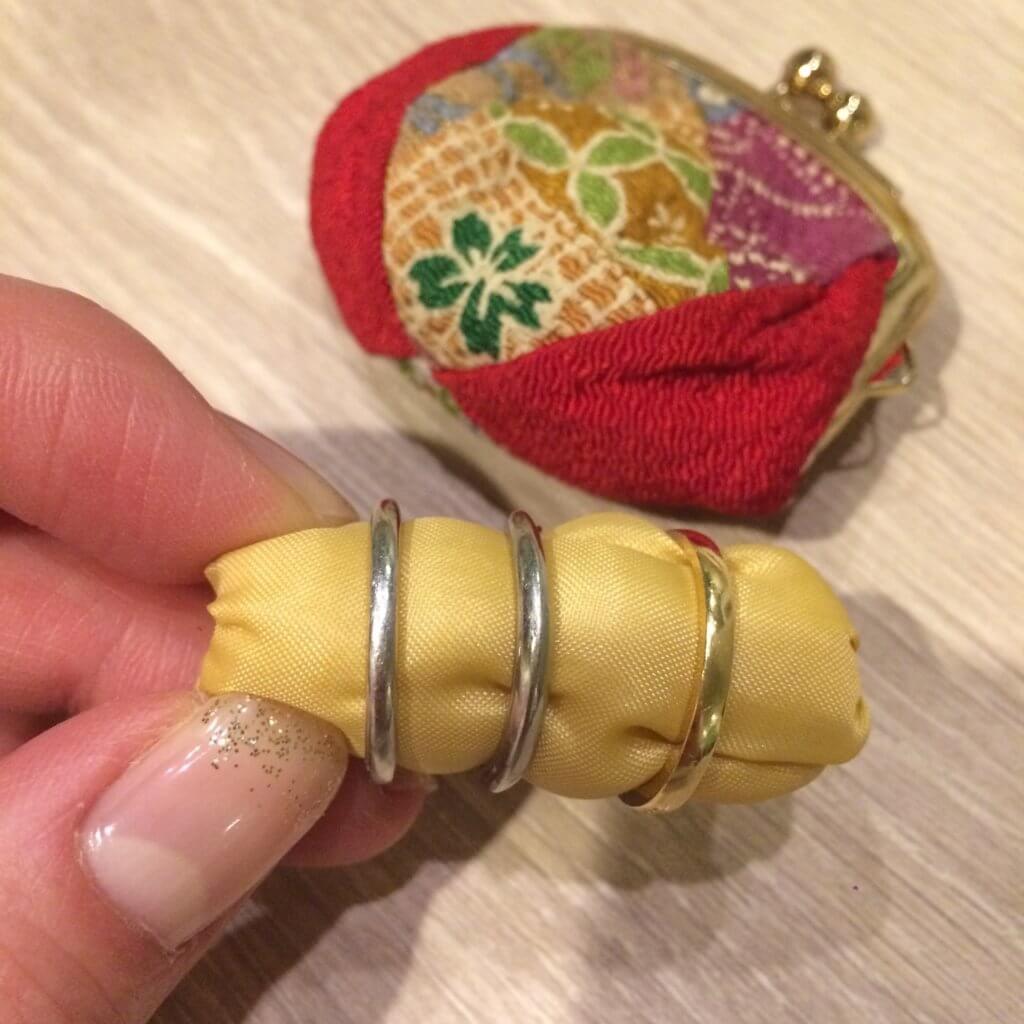 The ring pouch itself is small, so this pouch should be placed in a cosmetic pouch.
Jewelry pouches are designed with jewelry in mind.
Placement of wedding rings, kitchen
Many people tend to take off their wedding rings in situations where they tend to take off their wedding rings: when they are cooking.
I too am tempted to remove my ring while cooking. I have made a place for my wedding ring in the kitchen because it is an everyday thing.
I have a small plate and ring holder on my kitchen counter for quick access to take or put on.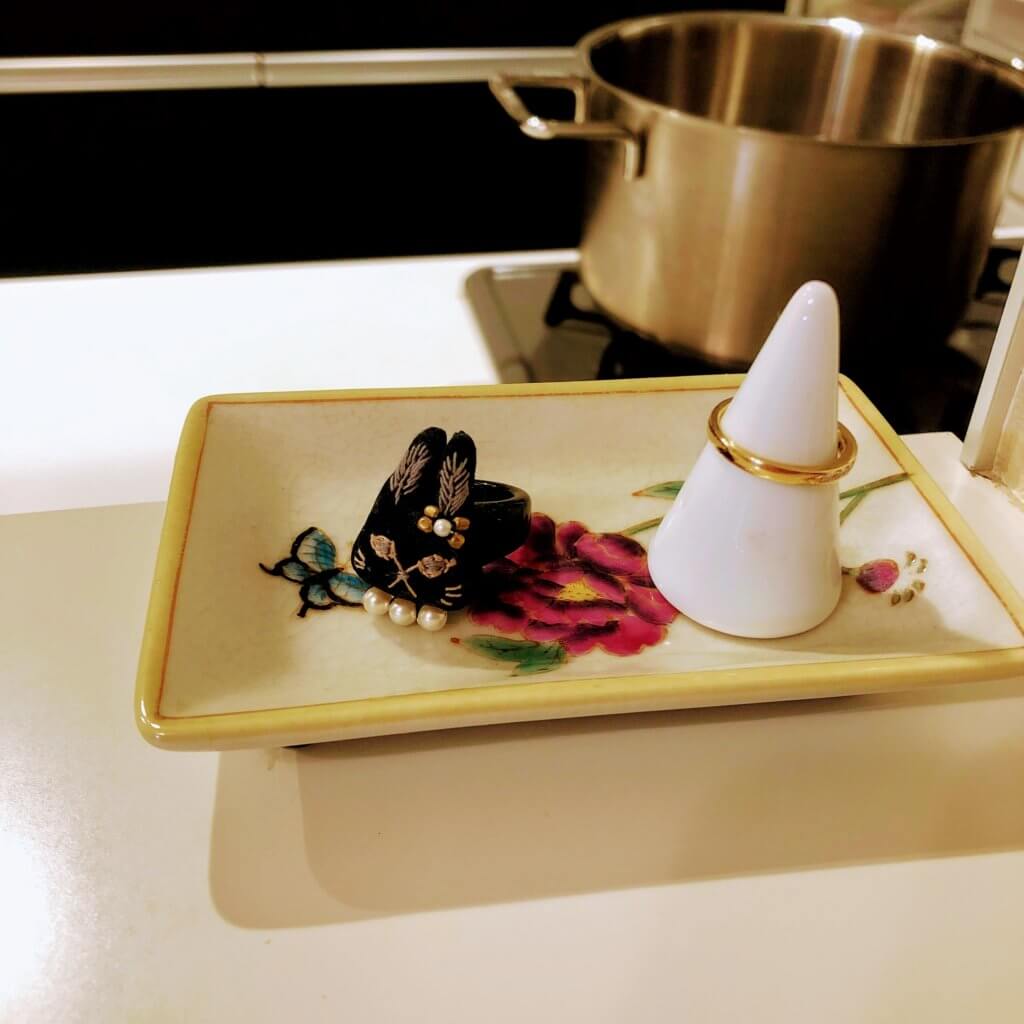 Placement of wedding rings, washroom
Just like in the kitchen, we have created a place for small jewelry pieces. I sometimes take it off to wash my hands or put on my makeup, so having one small piece there comes in handy!
Placement of wedding rings, at bedtime (in the house)
You may be surprised to learn that some people do not have a specific place to put their wedding rings. If you don't have a specific place for it, it will take you a long time to get ready or you will have to search for it in the house, so it is good to have a specific place.
ring case
The case I was given to put my wedding ring in when I purchased it is the best fitting place to put it. It is made with the ring in mind.
jewelry case
It is neatly stored with other jewelry.
Recommended for those who wear many rings on a daily basis in addition to wedding rings.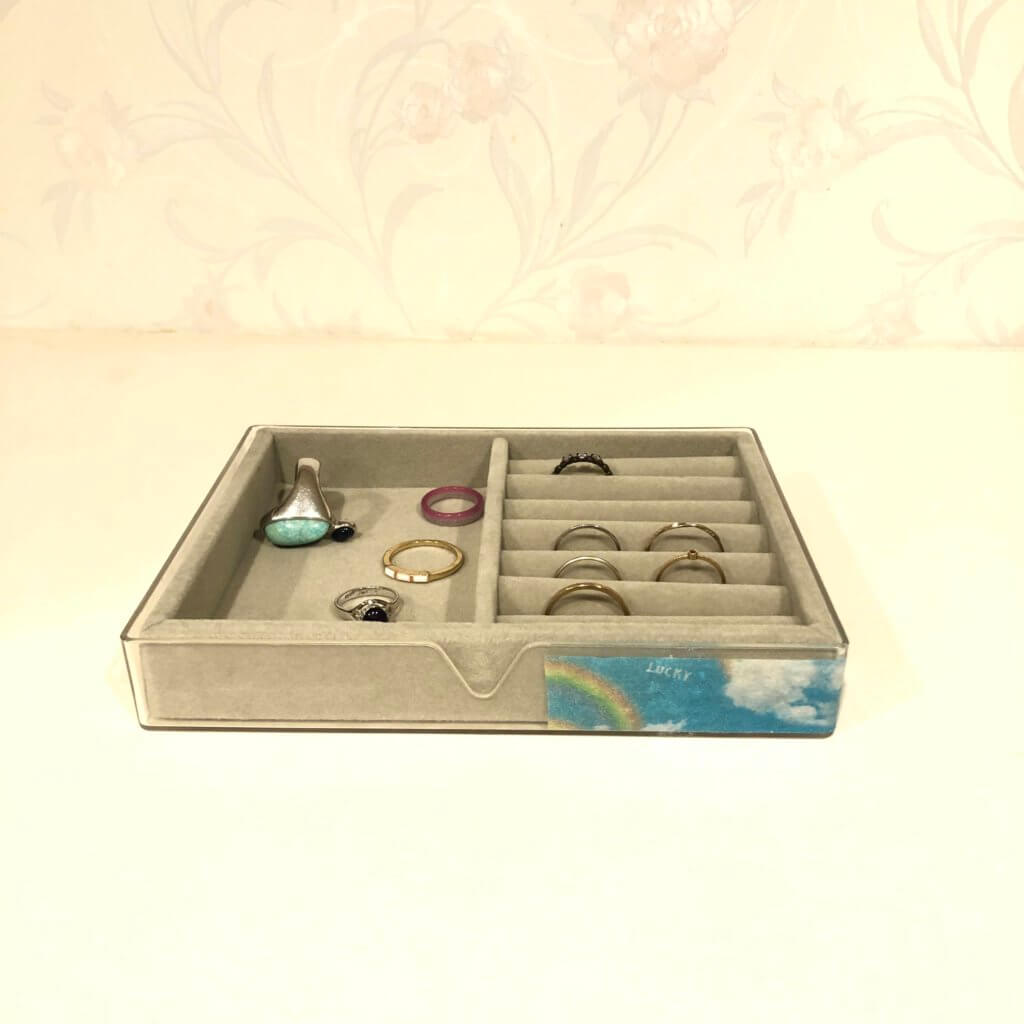 ring pillow
Ring pillows used at weddings are also recommended.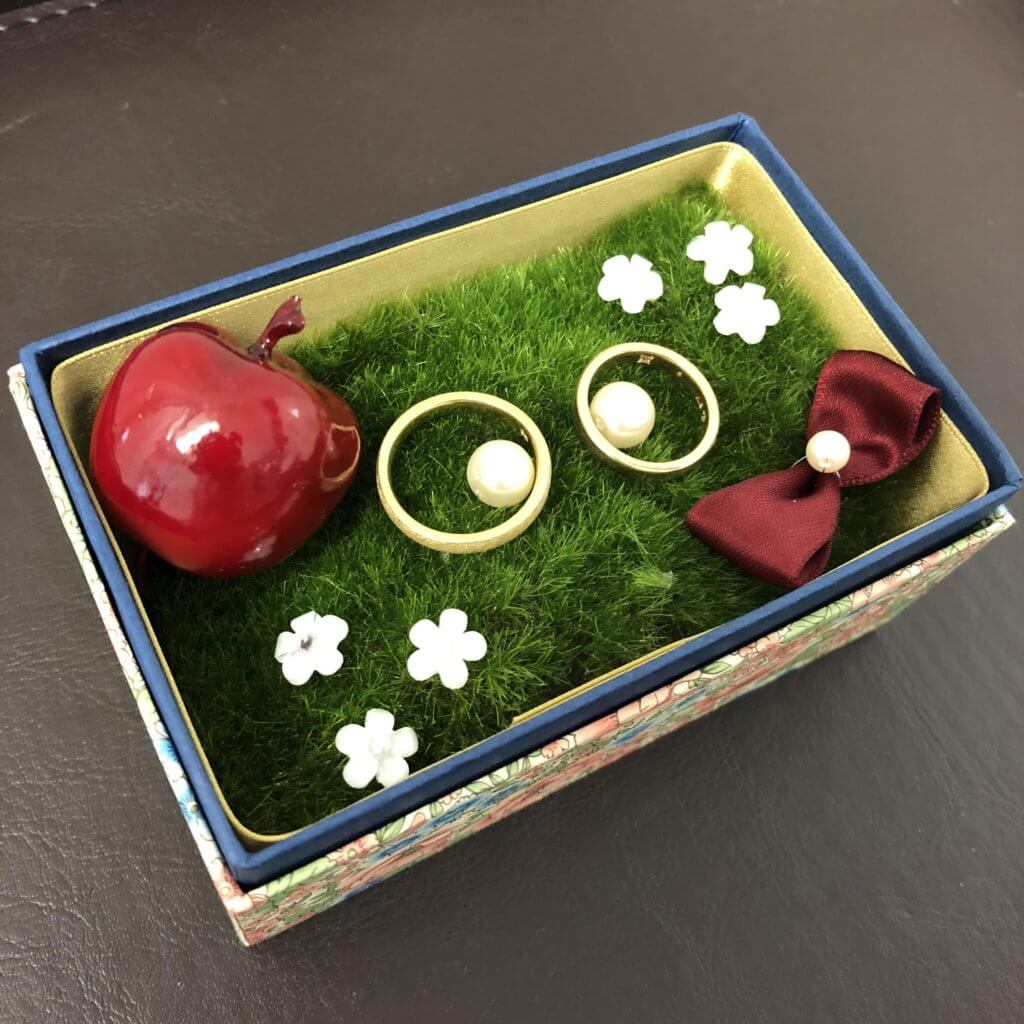 Every time you put away your wedding ring, it will bring back happy wedding memories.
Ring pillows come in a variety of shapes, so those with large or unstable designs are not likely to be very useful.
Whether you wear only a wedding ring, a ring, bangle, or watch other than your wedding ring, we recommend different placement for different people, so please use this as a reference for the perfect wedding ring for you.
bonus
Personally, I keep a small shot glass handy.
I'm not very good at neatly categorizing them, so I roughly place my lips, perfume atomizers, and favorite earrings that I use when I go out together.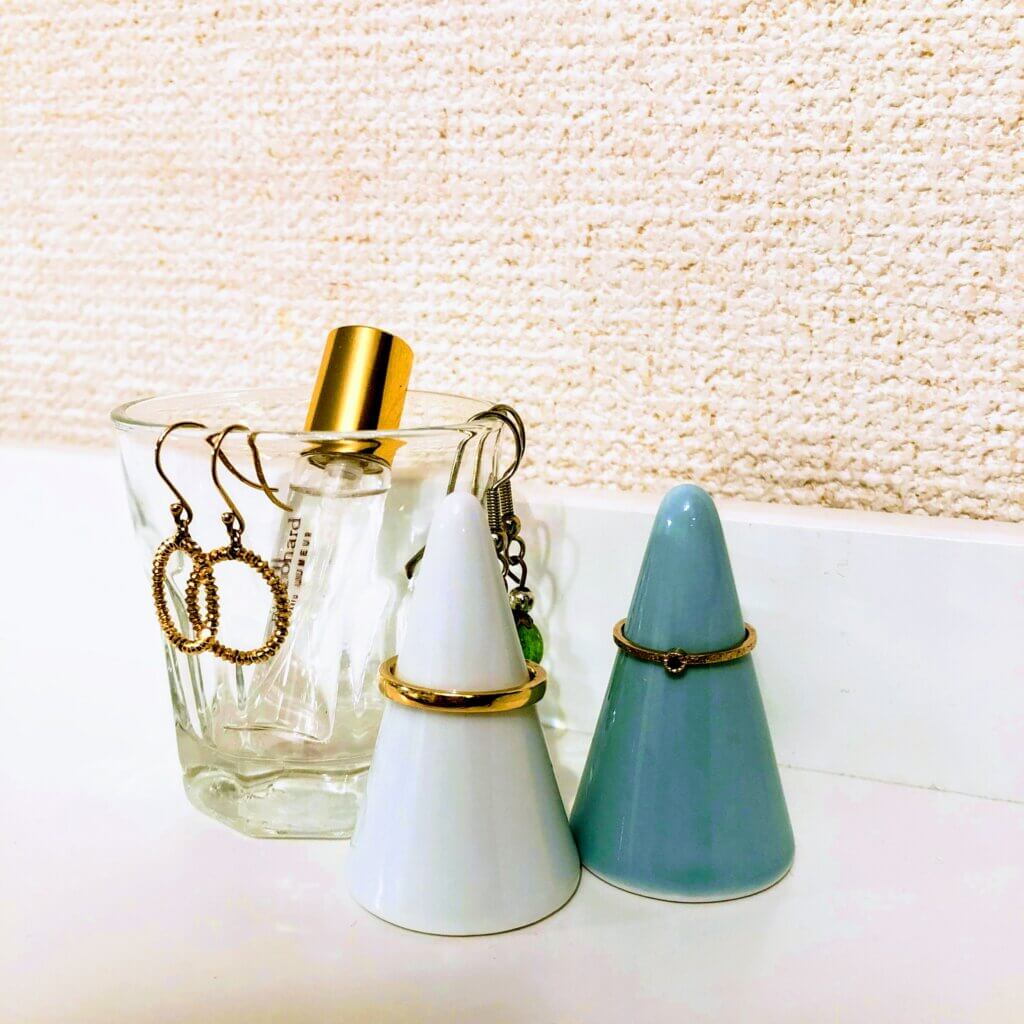 It might be a good idea to make a place for yourself. I let him have it in his banana clothes to try it out.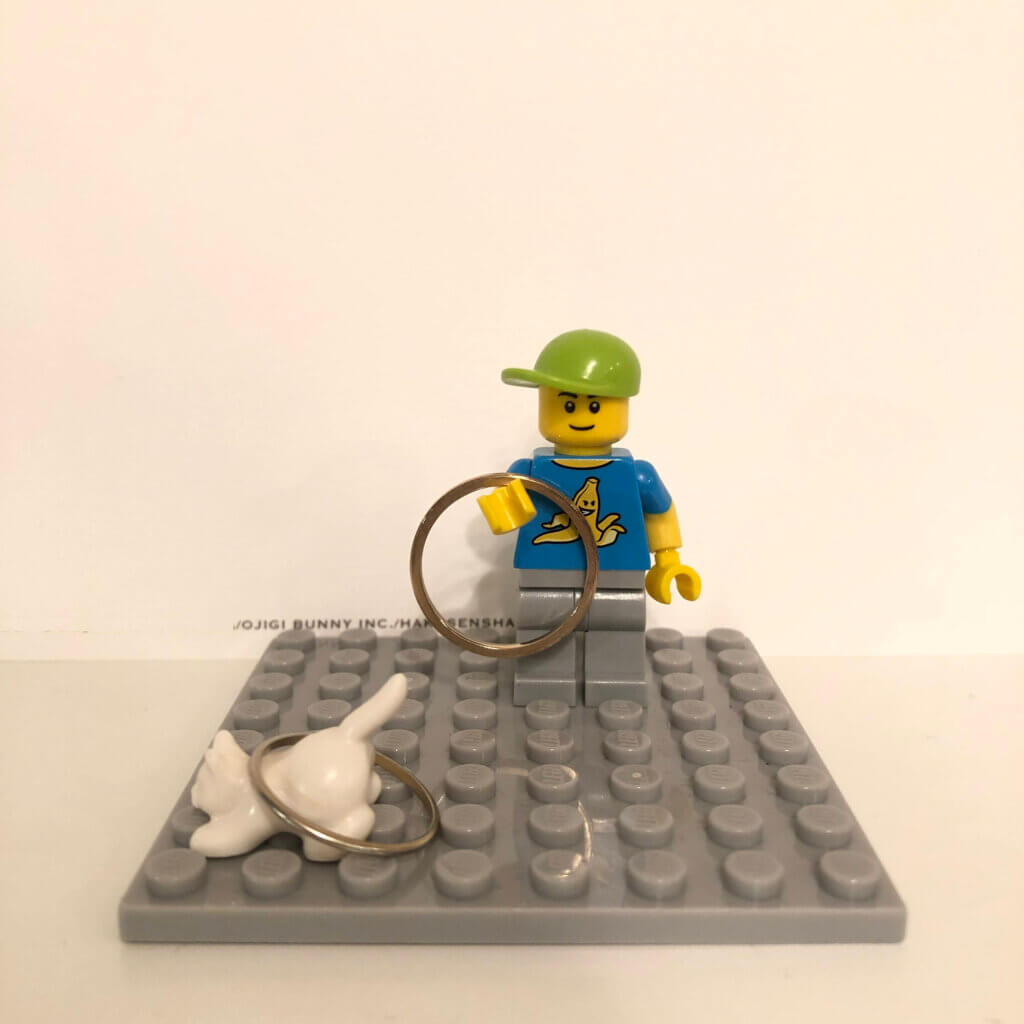 If I build it myself using small blocks like Legos, I could create a system to place large pieces of jewelry. I'm getting a little excited.
If you have any ideas for a nice place to put them, please let me know!
Wedding Ring Placement Ideas and Situations