Pros and Cons of a Handmade Wedding Band
As more couples prefer to have a wedding ceremony customized to meet their needs, more and more people are making their wedding rings by hand. Getting your wedding rings is considered a big purchase, and it is perfectly normal for you to spend time contemplating if you should buy one or make one yourself. Here are some pros and cons of both ready-made and handmade wedding rings to consider to help you make up your mind:
Differences between ready-made and handmade wedding bands
Time Taken for Completion and Collection
If you already know which ready-made wedding band you want, the time required until collection is fast! You just have to find time to travel to the store, try on your ring size at the boutique, place an order, and collect your resized ring some time later.
It is important to note, however, that in most cases of ready-made wedding rings, some waiting time is needed before the completion, delivery or collection of the jewelry.
More often than not, ready-made wedding rings displayed in the store are samples. The typical process is measuring the customer's ring size, sending it for manufacture, and delivering it when completed. While it generally takes 1-2 months of waiting time, some overseas brands may take an even longer due to the time required for delivery. If you do not have much time left before your wedding, we recommend that you check with the stores before making your purchase. Some stores happened to have just the right size in stock, and you may be able to take it home on the spot.
On the other hand, most handmade wedding bands can be completed and taken home on the very same day after the jewelry-making session. The jewelry-making workshop usually takes around 2-3 hours from scratch. Taking into consideration the time taken to travel, half a day is required to get your wedding bands done.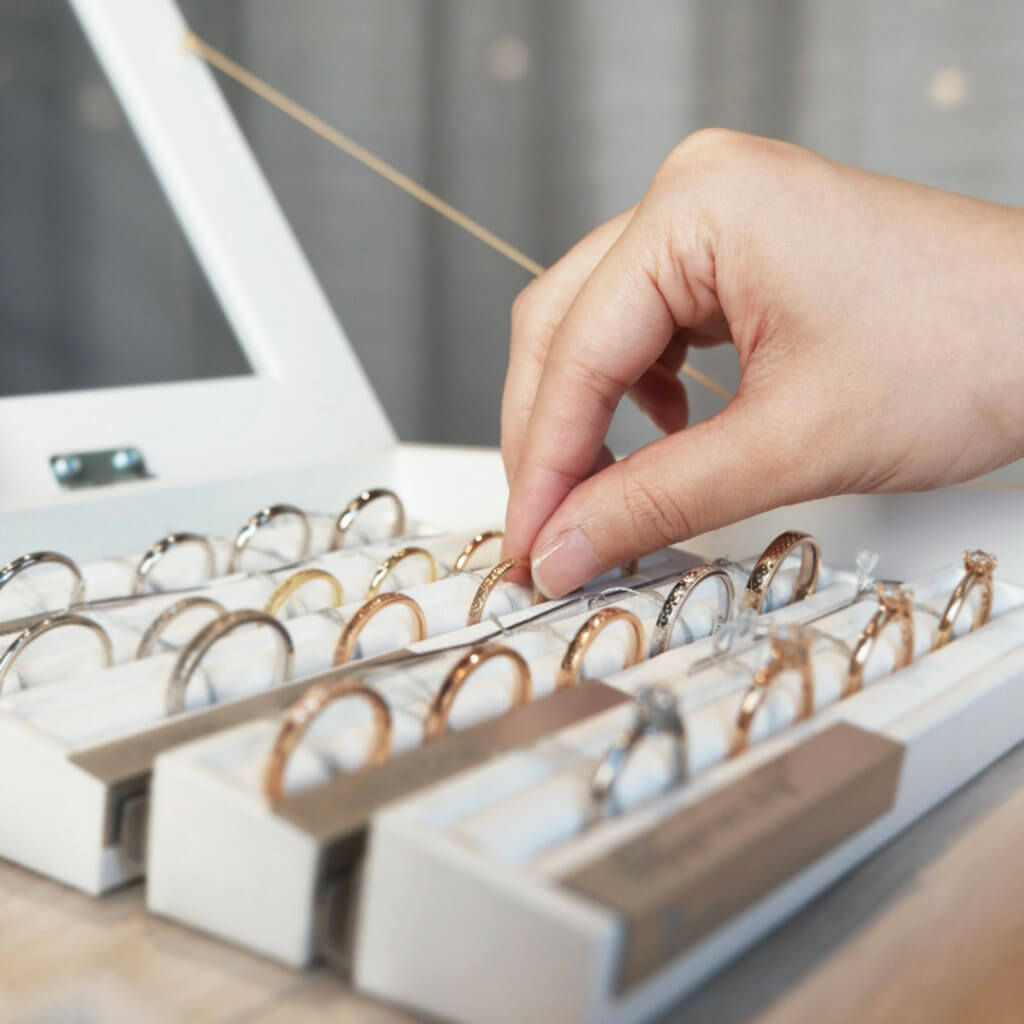 Quality of the Wedding Bands
Given that ready-made wedding bands are made by professionals and handmade ones by customers, it is only natural that they have differences in quality. For instance, when applying the same texture to surfaces, professionals can control their strength and produce an even effect that looks and feels almost the same across hundreds of wedding rings.
On the contrary, when we make our own rings, the texture we applied may not be as uniform looking. Nonetheless, this is what makes handmade wedding bands personalized and intimate. We recommend handmade wedding bands to those who are looking for intimacy rather than uniformity.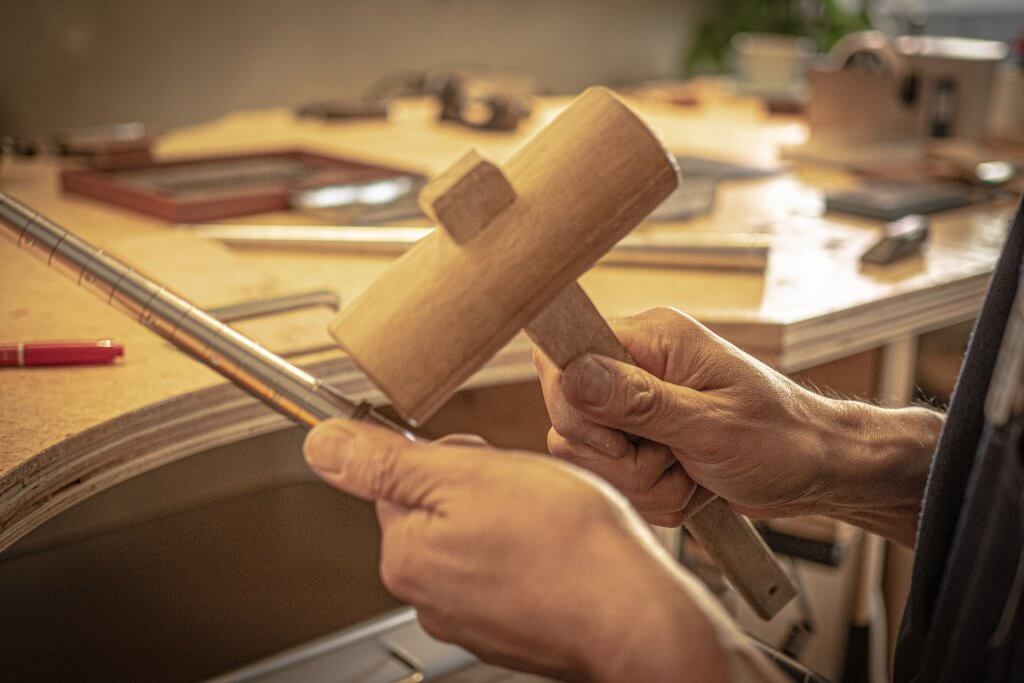 Originality of the Wedding Bands
Ready-made wedding bands lack the personalized touch and the chances of having the same design as others, especially for renowned brands, are high.
Unlike ready-made wedding rings, handmade wedding rings are one-of-a-kind. Further customization like adding engravings or diamonds enhances the originality of your wedding band. At MITUBACI, you can also add engravings on both the outer and inner walls of your wedding ring. Seasonal and original engraving stamps are also available, so you can commemorate the occasion when you have your wedding ring made. Colored diamonds are also available as add-on options.
Find out more about our wedding bands workshop here
Pros of Handmade Wedding Bands
Getting to Experience and Enjoy the Process
If you are into DIY or getting hands-on, making your own wedding bands is a different kind of date for you to enjoy and experience with your partner! It's also not every day that you get to learn more about the jewelry-making process up-close! Moreover, it is also interesting to see how the metals transform into a ring with your own hands.
A Memorable Experience
Making your own wedding bands is not only meaningful but also creates a memorable experience for you to reminisce about. You may even take photos and videos during your jewelry-making workshop to capture the moments, or even hire a professional photographer and use these snaps for your wedding!
At MITUBACI, please feel free to take pictures or videos from any corner!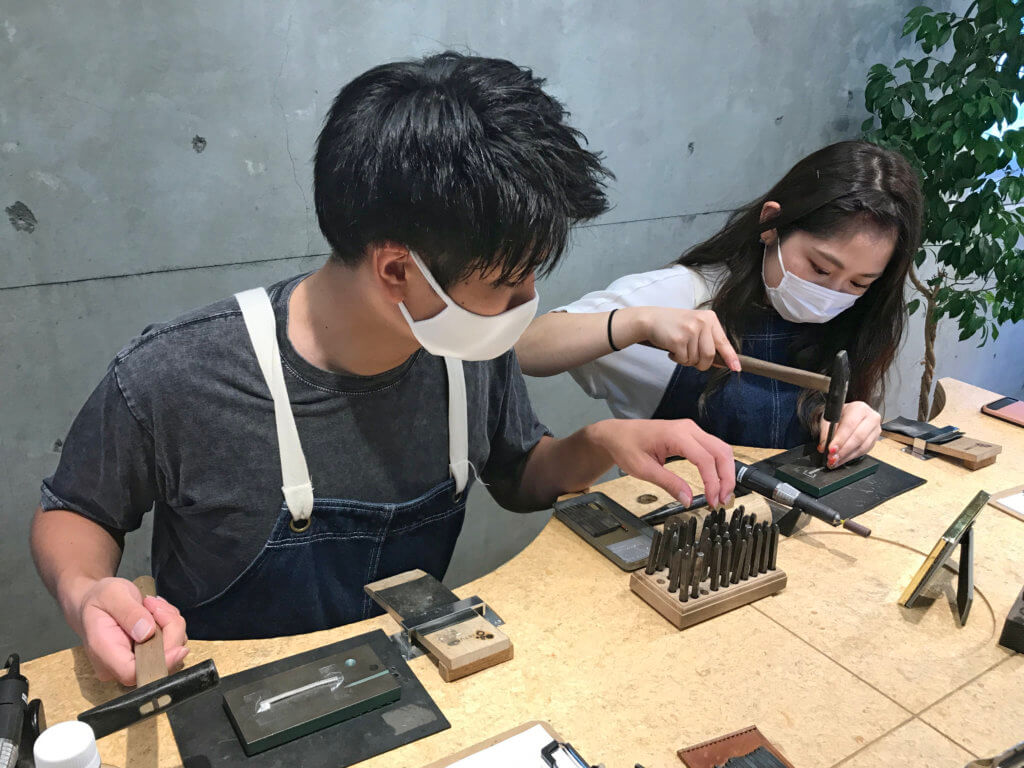 An intimacy like no other jewelry
After all the time and effort put into making your own wedding bands. If yours is made by your beloved, it'll only make you love it more. Even though some people do not put on their wedding rings on a daily basis, you will want to wear your handmade ring more. And every time you wear it, it will bring back memories of your workshop experience.
Cons of Handmade Wedding Bands
You Need To Set Aside Time
The whole jewelry-making process, on average, takes around 2 to 3 hours. Considering the time required to decide on your wedding bands' designs and travel, you will have to set aside half a day to handcraft your wedding bands. We do not recommend handcrafted wedding bands to couples on their vacation as they may have a tight itinerary planned for sightseeing. On the other hand, we recommend handmade wedding bands to couples who need their wedding bands urgently. Most of our rings may be completed on the same day, depending on the complexity of your design.
They May Cost More
Handmade wedding rings allow you to create your rings to your taste. For instance, you may choose a wider width or add any amount of diamonds to your liking. However, many stores determine the price of handmade wedding bands by their weight. Hence, handmade wedding bands may cost more than ready-made ones. It would be helpful for you to determine the budget for your wedding jewelry before making the decision. At MITUBACI, the cost of our wedding bands is determined by the width of the rings. Unaffected by weight of the jewelry and market price, our wedding bands pricing are transparent and reasonable.
Lacking in Jewelry-making Experience
Many do not have jewelry-making experiences and are worried that their handmade wedding bands may not turn out well.
Rest assured that at MITUBACI, our wedding bands workshops are guided by experienced artisans to ensure that your handcrafted wedding jewelry turns out beautiful and have a high quality.
Find out more about our wedding bands workshop here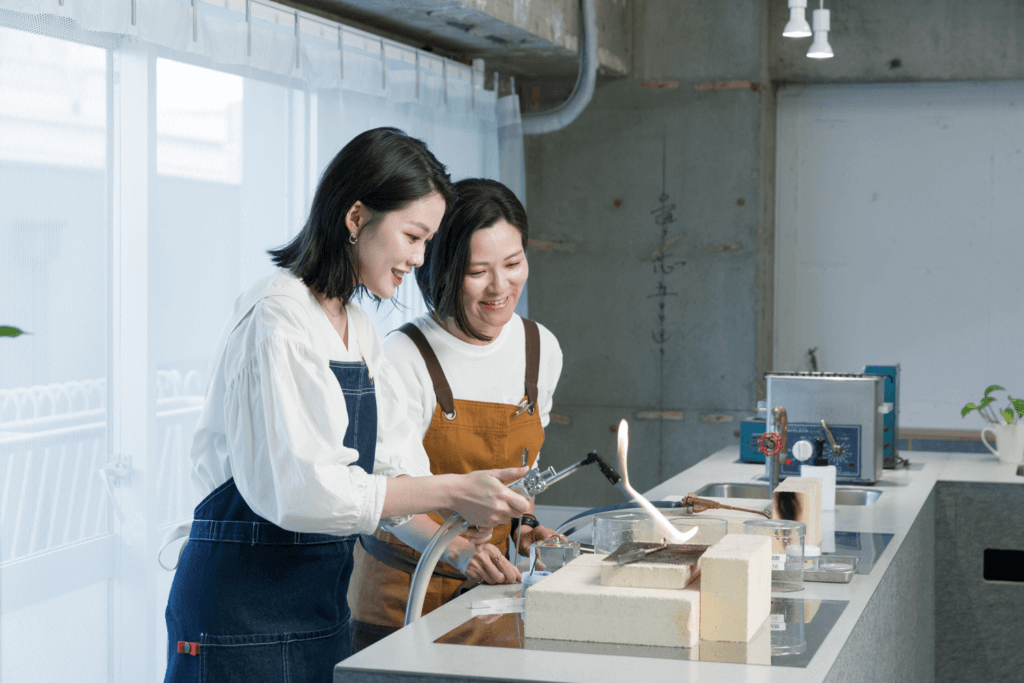 In a Nutshell
The pros of handmade wedding bands:
・you get to enjoy the jewelry-making processes
・they leave a memorable experience
・they have an intimacy like no other jewelry
・same-day collection is possible
Despite some of the cons of handmade wedding bands, we still recommend handcrafting your wedding rings if you like crafts or love to get hands-on!
Learn more about the pros of making your wedding bands with MITUBACI here!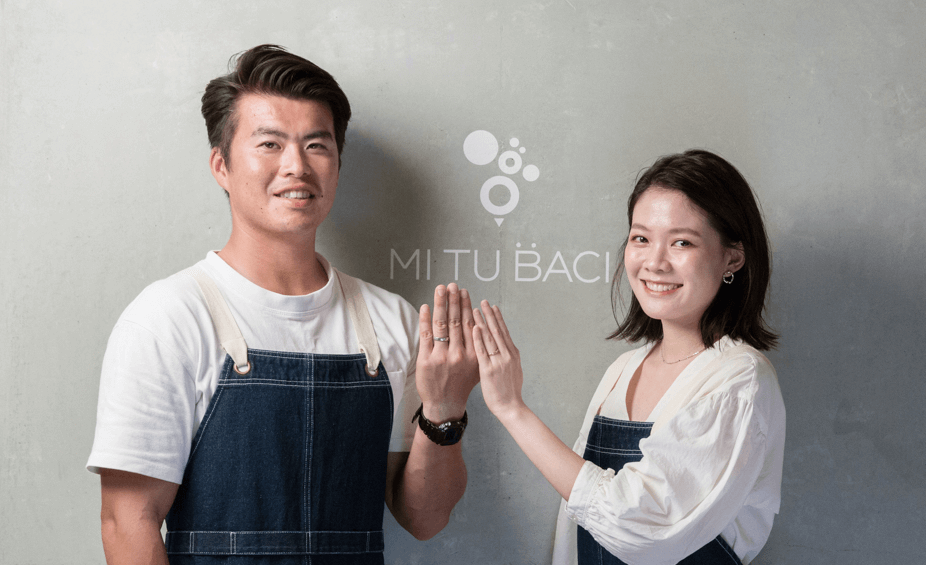 Make your workshop appointment here
Find out more information at FAQ
Pros and Cons of a Handmade Wedding Band