The other day, last year, popular actor Ryuya Miyase came to our store to experience a silver ring workshop during a photo shoot for "Myojo" magazine!
Ms. Miyayo, who experienced making a silver ring, chose a wide, solid ring and a simple plain texture from MITUBACI's wide selection of designs.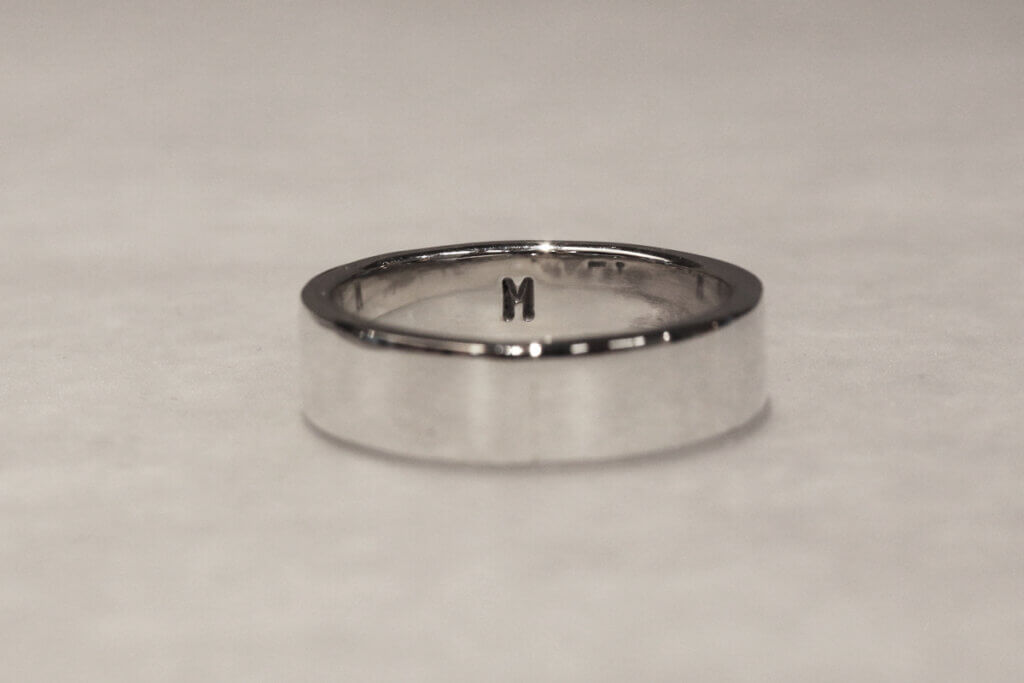 In the actual ring making process, the participants enjoyed working with the advice and support of the craftsmen, from engraving the ring with a hammer and brazing (welding) with a gas burner to the final polishing process to make it shine brightly.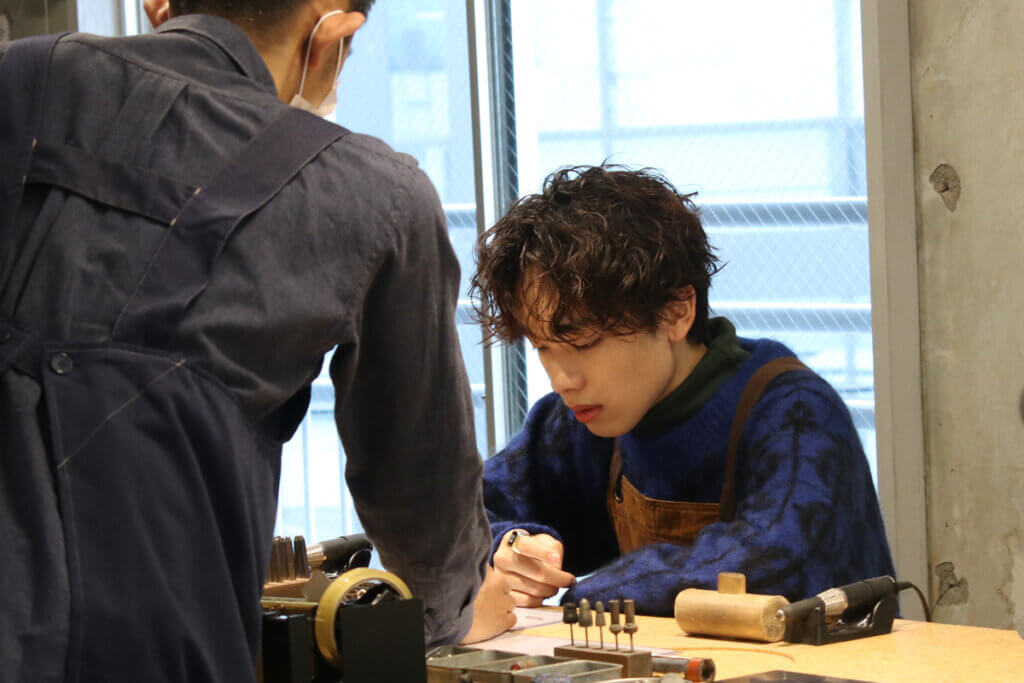 A detailed report on the work can be found in the February issue of Myojo (on sale 12/22/2021), featuring King & Prince on the cover in a dusky pink. Please pick up a copy!
I asked for his autograph after the photo shoot, and he gladly wrote it down ♡.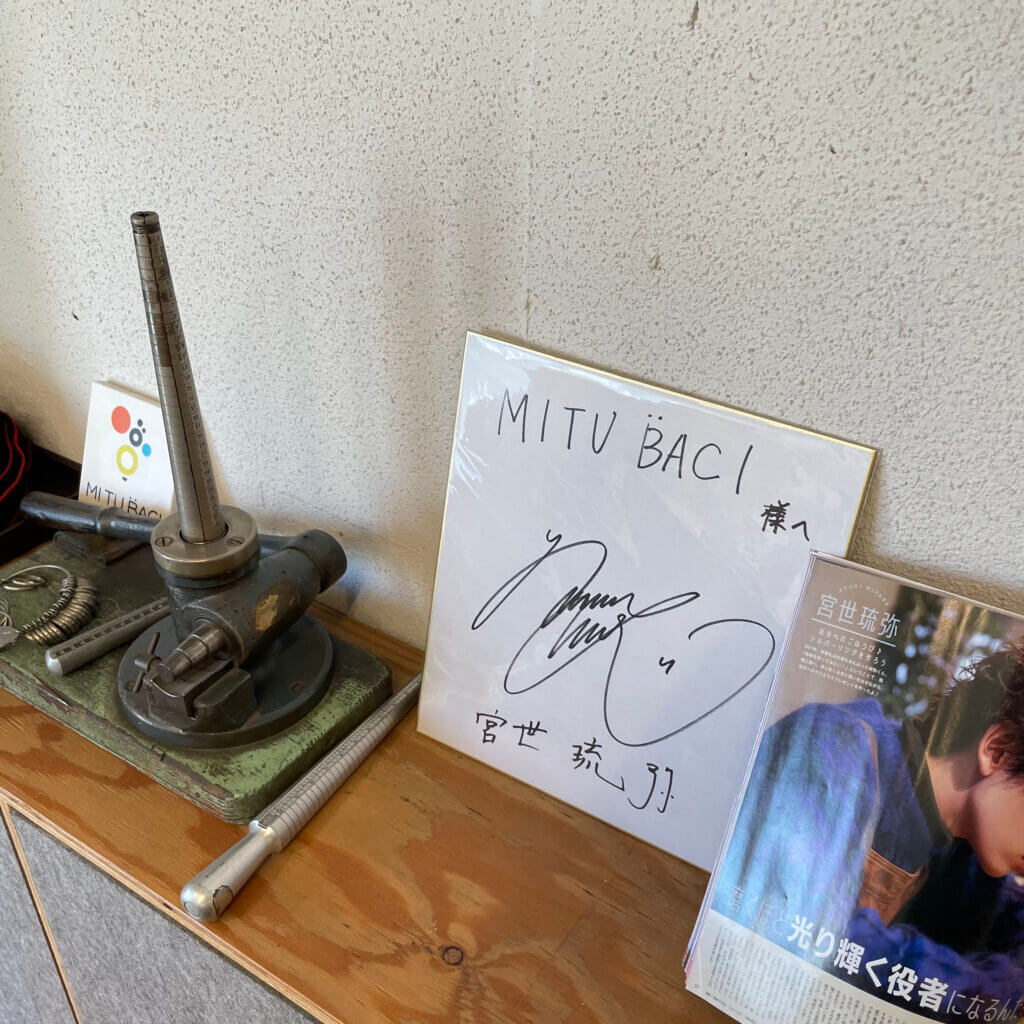 At MITUBACI workshops, full-time craftsmen provide support, so even first-timers who have never engraved before can experience making silver jewelry with ease. Please feel free to come and visit us for a pair of rings, a gift, or a treat for yourself to celebrate your anniversary!
There was a photo shoot for Myojo, visit by Ms. Ryuya Miyase