Allow us to introduce H-san's platinum and yellow gold wedding bands.
The lovely pair had decided to go for one of our original textures, Foresta, with a matte finish. Neither of them had ever made a ring before but they worked hard throughout. Also, our artisans will be with you every step of the way, to ensure that your ring turns out beautifully! For this time, the artisan in-charge was Shindo-san.
Once the design has been decided on, participants are able to practice on silver strips before making the actual jewelry.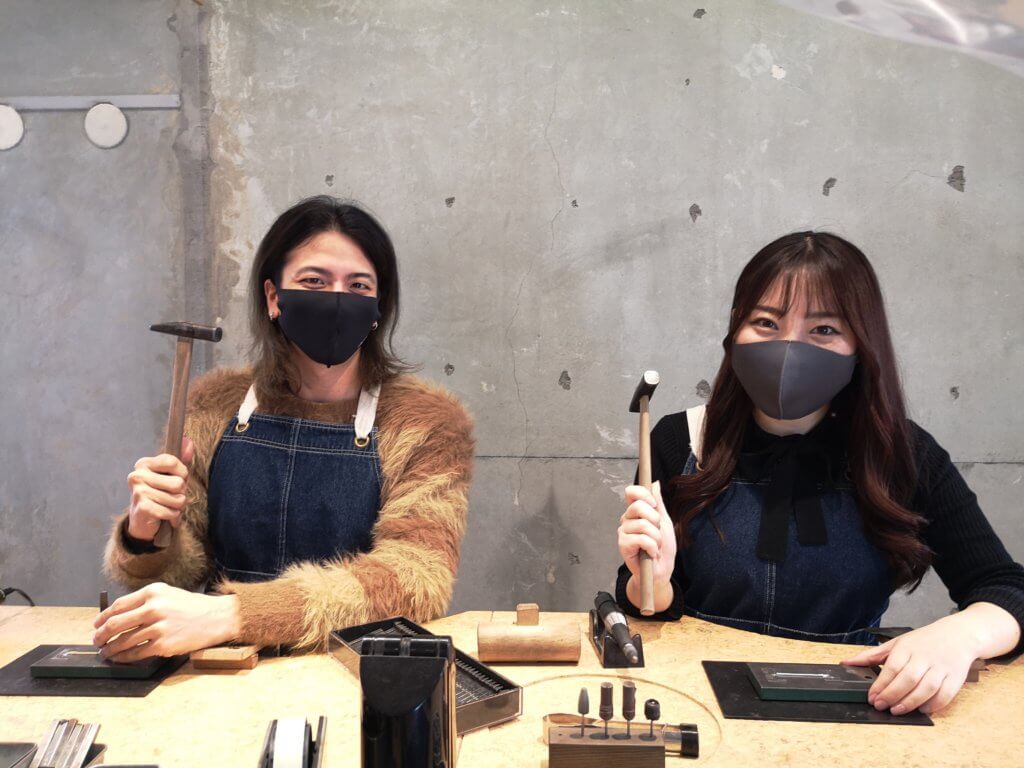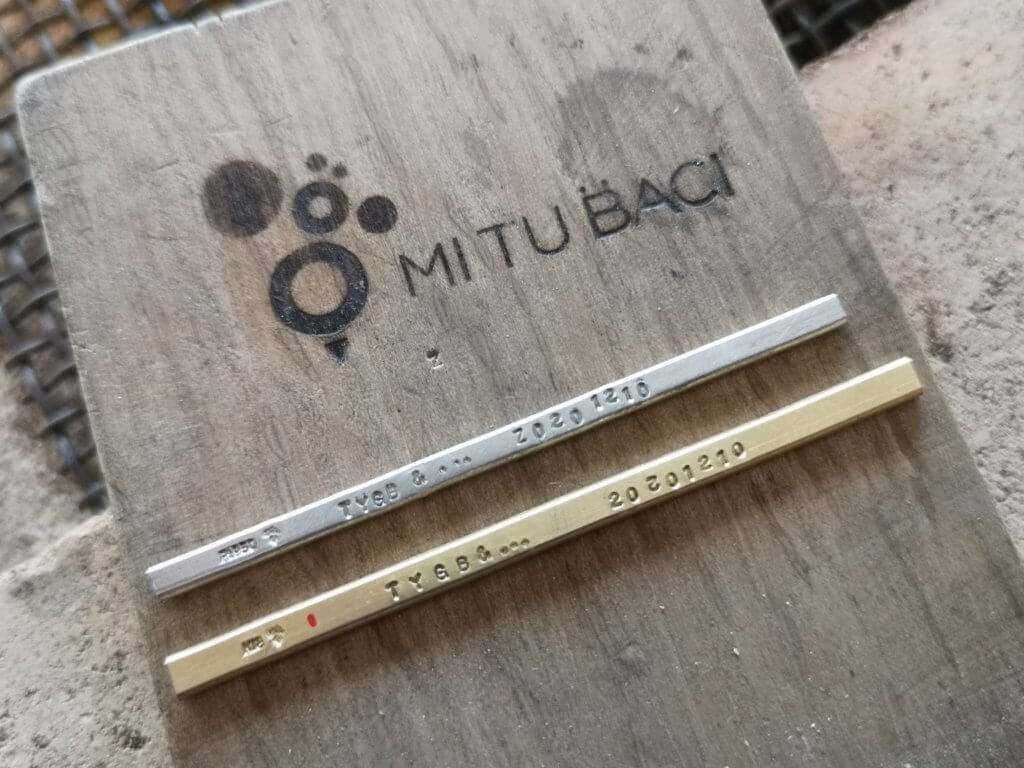 The hand engravings turned out beautifully but if you were to look closely, you'd see that something interesting! Was it on purpose?
Participants have free reign over what they may choose to engrave on their ring. Feel free to engrave special dates, initials, characters and our original engravings!
It's fun to engrave the characters in any direction you like. It's also okay to make mistakes as well. That it in itself will become a fun memory for the both of you.
Once the engraving is done, the next step will be the ring making itself.
High temperatures are required to melt platinum, which is not good for the eyes.
We ask that you put on the provided sunglasses properly. Also, do let us know if you would to have a commemorative photo taken. The sunglasses and mask makes for quite an interesting sight!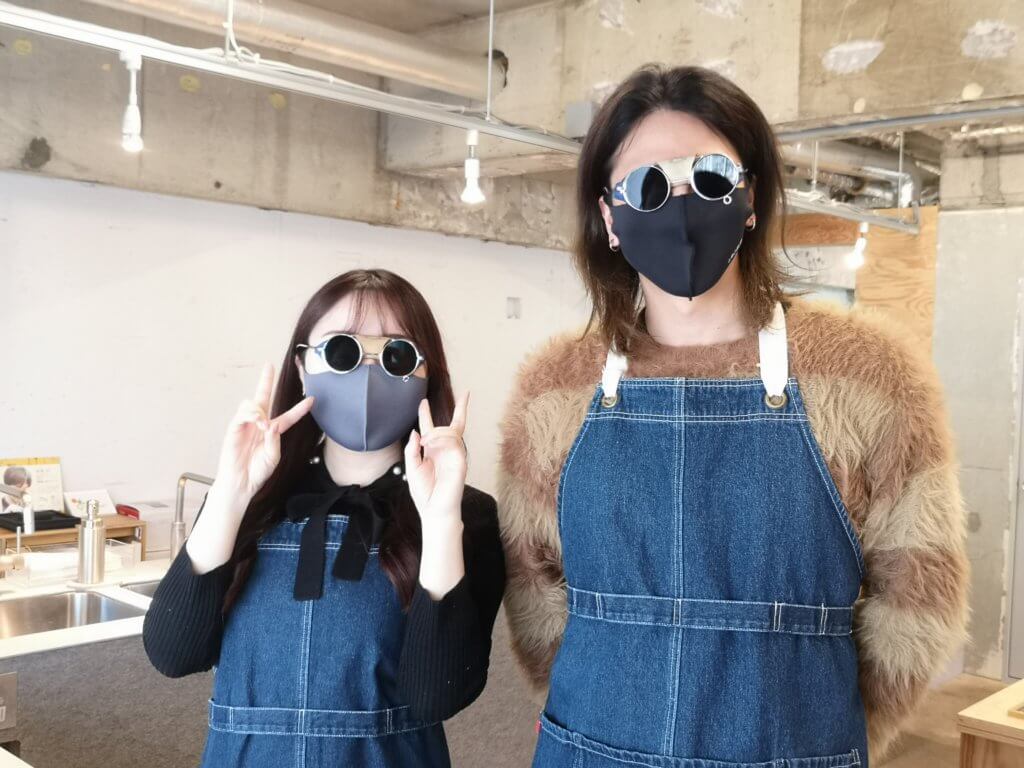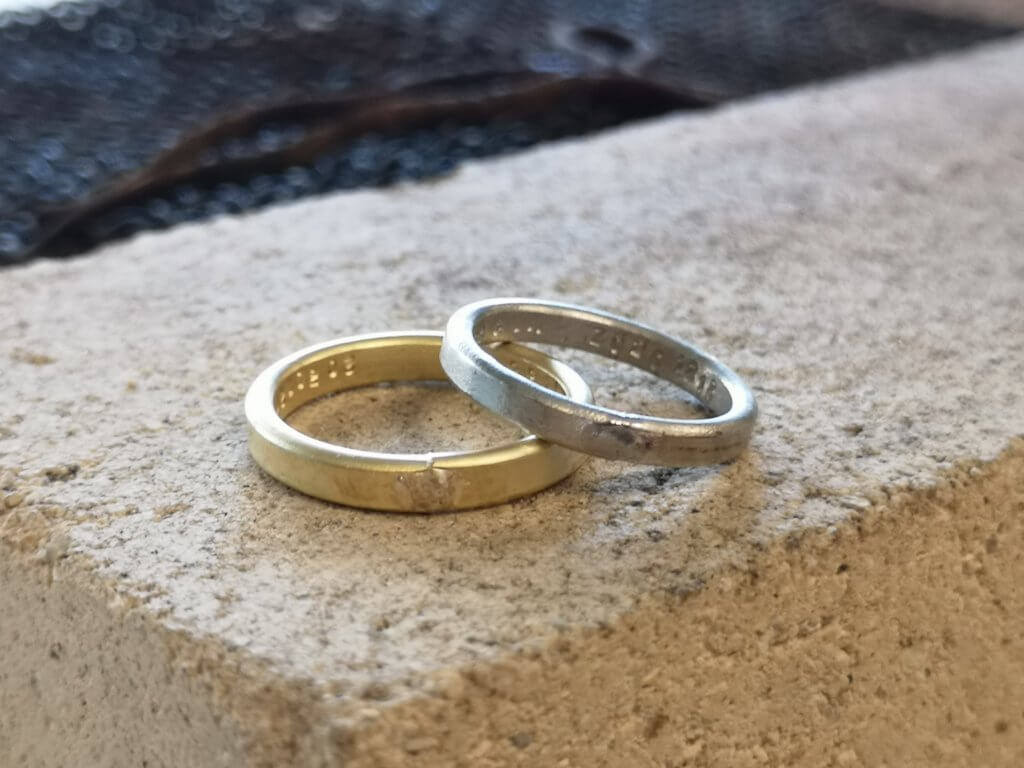 Now both the engraved yellow gold and platinum are starting to look like rings!
The process would be polishing.
Once polished, the Foresta texture is then hammered onto the ring. Participants are allowed to take videos and photos at our workshop so, feel free to take as much as you like!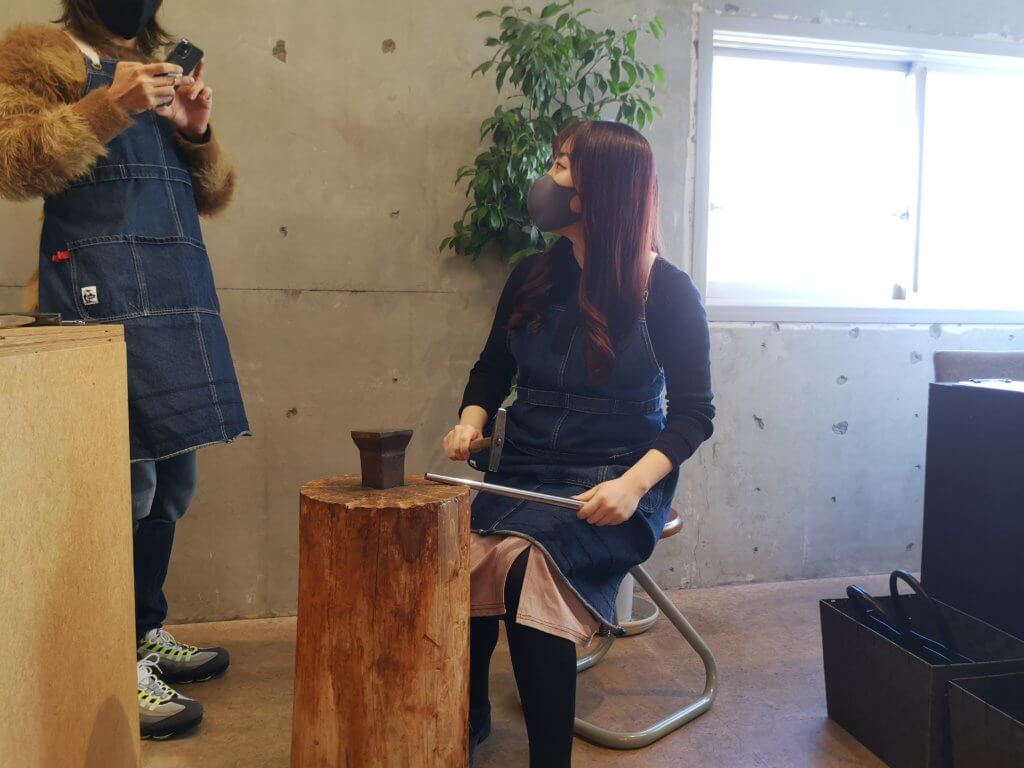 The size is adjusted while adding textures.
One more polish and the rings are good to go!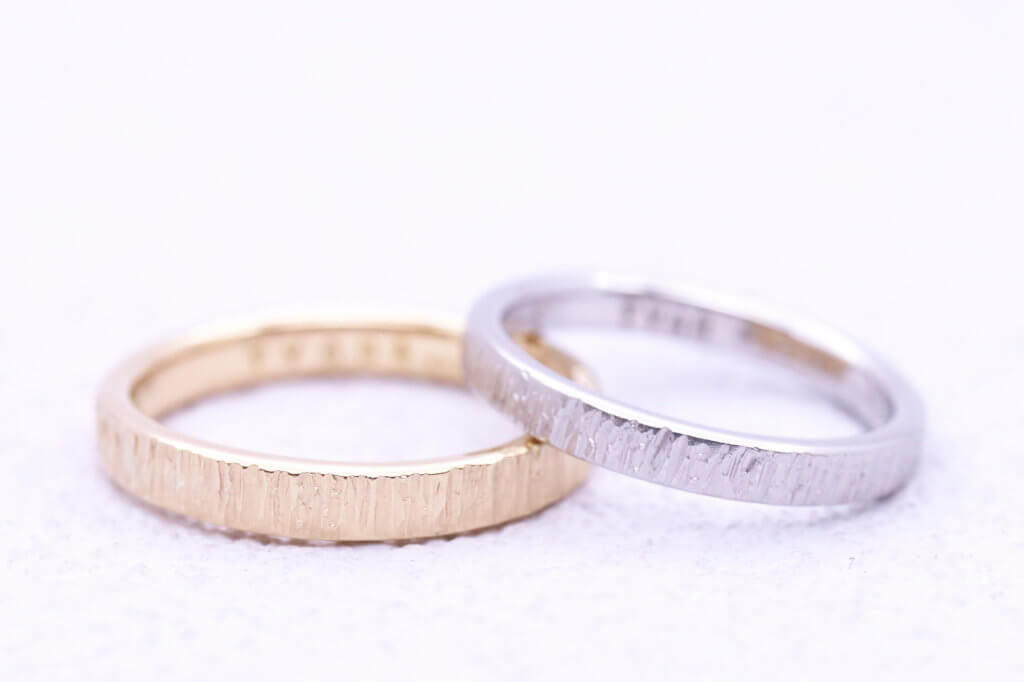 Ring details:
Left: 3.0mm width 18k Yellow Gold with matte Foresta texture
Right: 2.5mm width Platinum950 with matte Foresta texture
When finished, take a commemorative photo in front of the MITUBACI logo.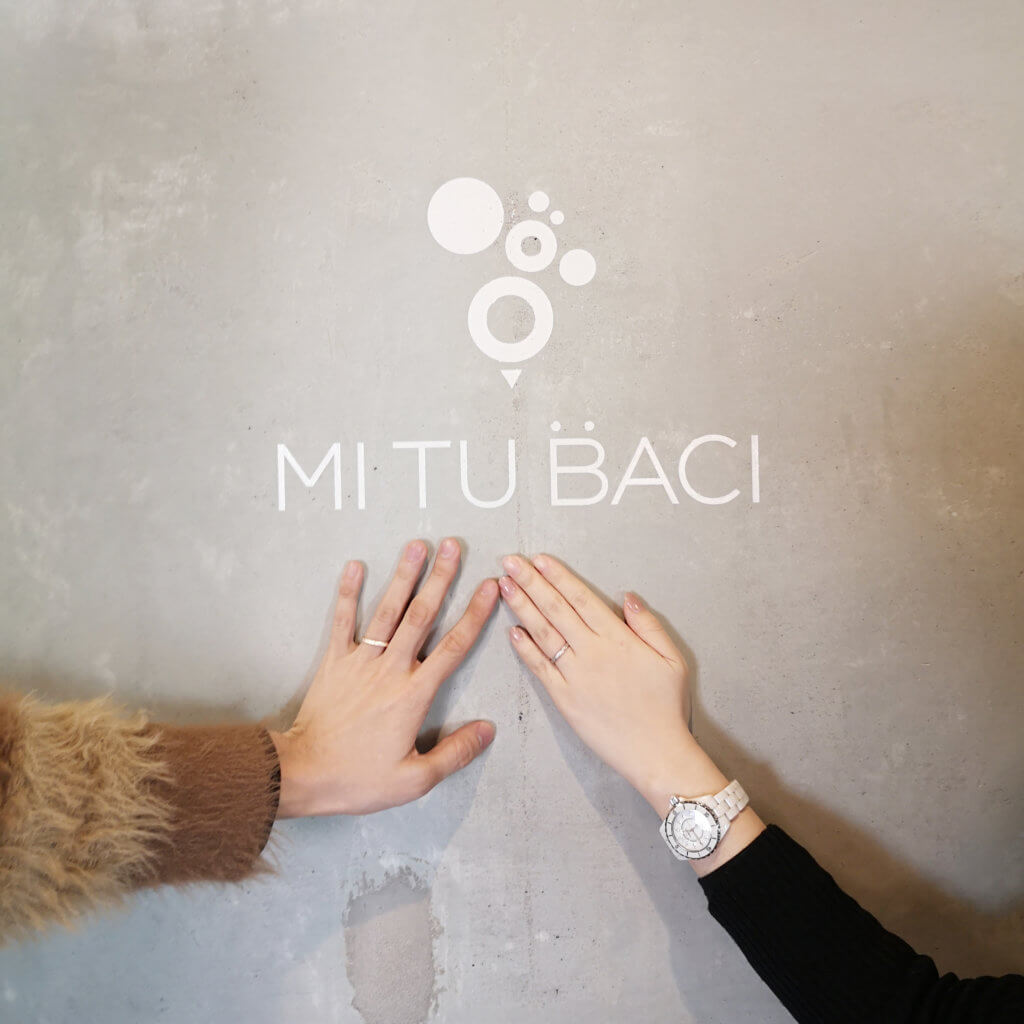 They kindly left a message for our staff as well.

◇ Message for our artisans:
They guided us very well, and even showed us the other equipment that we did use as well. It was a lot of fun!
The process was a lot easier that we thought, and we are very satisfied with the end result. Thank you very much!
***
H-san, thank you so much for coming by. We are very happy to know that you are satisfied with your experience.
Currently, we are preparing a course that allows for participants to use the Senban, or the lathe machine, in our workshop.
(Read more about the Senban, or the lathe, here.)
It will be hard to go out for a while more, but do come by anytime! Take care!
*This article is published with the consensus of the customers.
Customer Review: Muted sparkle ― Matte Foresta Handmade Wedding Bands