Allow us to introduce H-san, who lives in Nagano prefecture. The lovely couple had used our Make-from-home Hammered Texture Wedding Bands kit.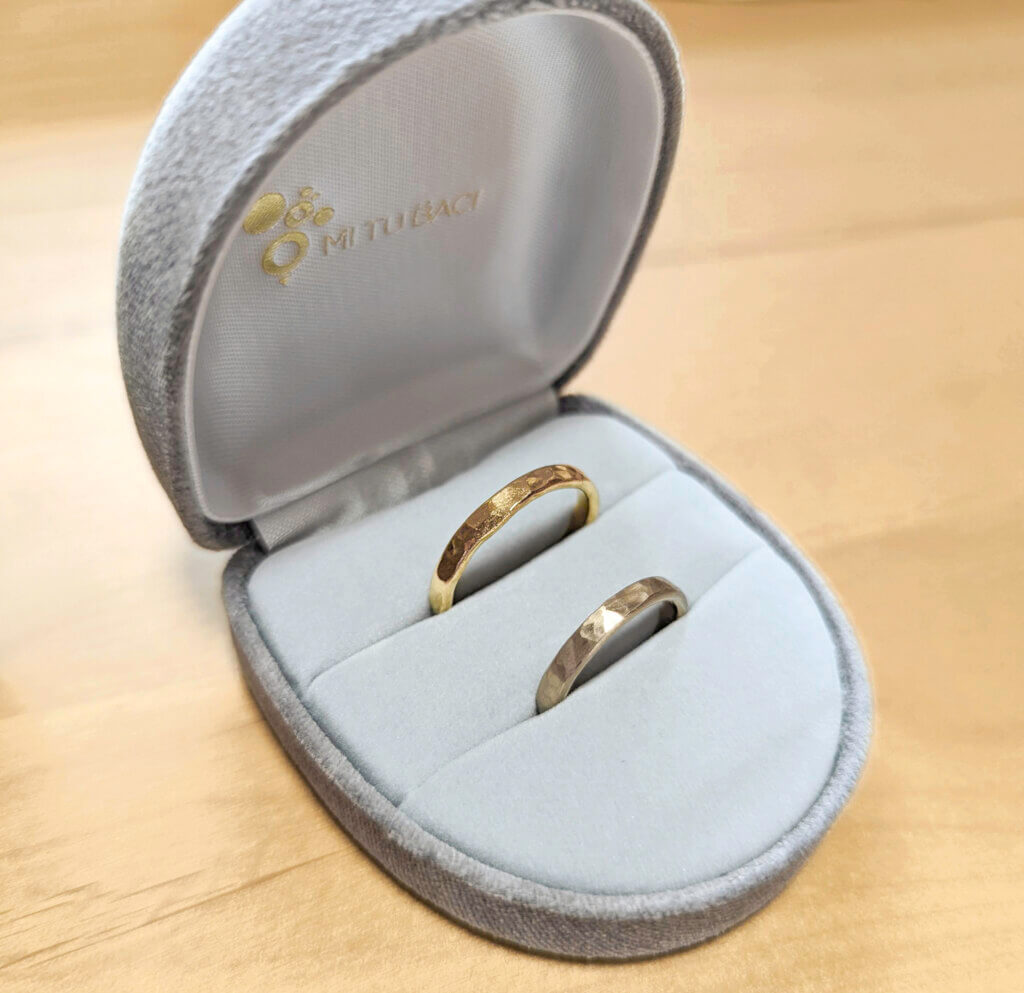 Ring details:
Top: 18k yellow gold with hammered texture
Bottom: 18k champagne gold with matte hammered finish
The lovely pair had sent us some photos of the process as well.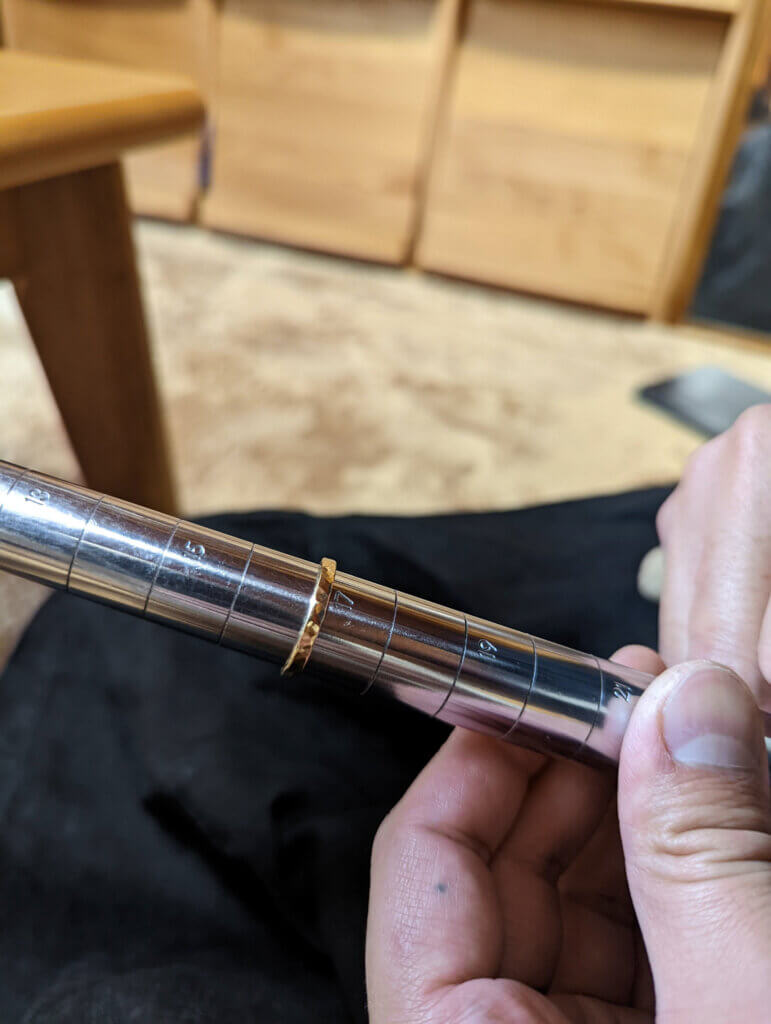 The hammering process. The mandrel has the different ring sizes engraved into it, making it a good guide as you go along.
---
A carving knife is used to dull the shine of the ring, mattefying it in the process.
They kindly left us with a message about the From Home kit as well.
***
I was worried about traveling for long periods of time as I am currently expecting. Thus, we opted to go for the kit.
We watched the tutorial video as we went along, making the process easy. The instructions said that it would take about half an hour to complete but it took us about an hour. I had made mine a sparkling finish while my husband had opted for a matte finish. The tools to achieve each finish were provided for in the trunk so it was easy to make. The rings fit perfectly and we're satisfied with how fun the process was.
***
Thank you very much for using our From Home Wedding Band kits. We are glad to hear that you were satisfied.
Also, thank you very much for sending us a kind message and for the photos as well.
We'll take your feedback into consideration in order to improve.
Do come visit us once you've settled!
All the staff at MITUBACI look forward to seeing you and your family.
Customer Review: Make-from-home Hammered Texture Wedding Bands