The handmade wedding rings available at MITUBACI are simple forged rings.
Some people ask whether a simple forged ring can be designed to move like a wave, but we can twist the ring to create a wave shape.
The process of making a ring in the shape of a wave is simple.
The twisting process is added to the handmade wedding band before it is formed into a ring. The material is clamped in a vise and slowly twisted with pliers. This process creates beautiful ribbon-like waves.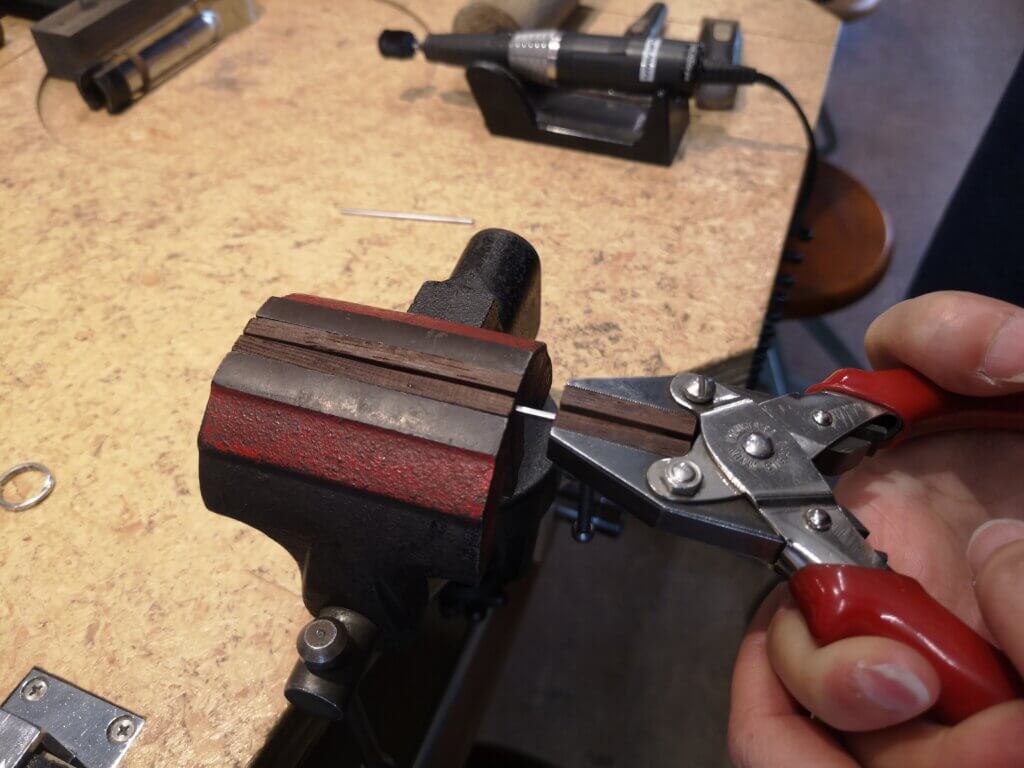 A similar shape can be made by casting, also known as lost wax, but the wave is more three-dimensional and beautifully finished by actually twisting the metal material with your own hands. The atmosphere of the wave changes depending on the degree of force and polish, making it possible to create a ring that is unique in the world.
Twisting may seem a bit challenging, but our professional craftsmen will provide support, so you can tackle this task with peace of mind.
Wave shaped rings are made from the same materials as straight shaped rings. The corners of the twisted part tend to hit the finger, so they are carefully polished with a file.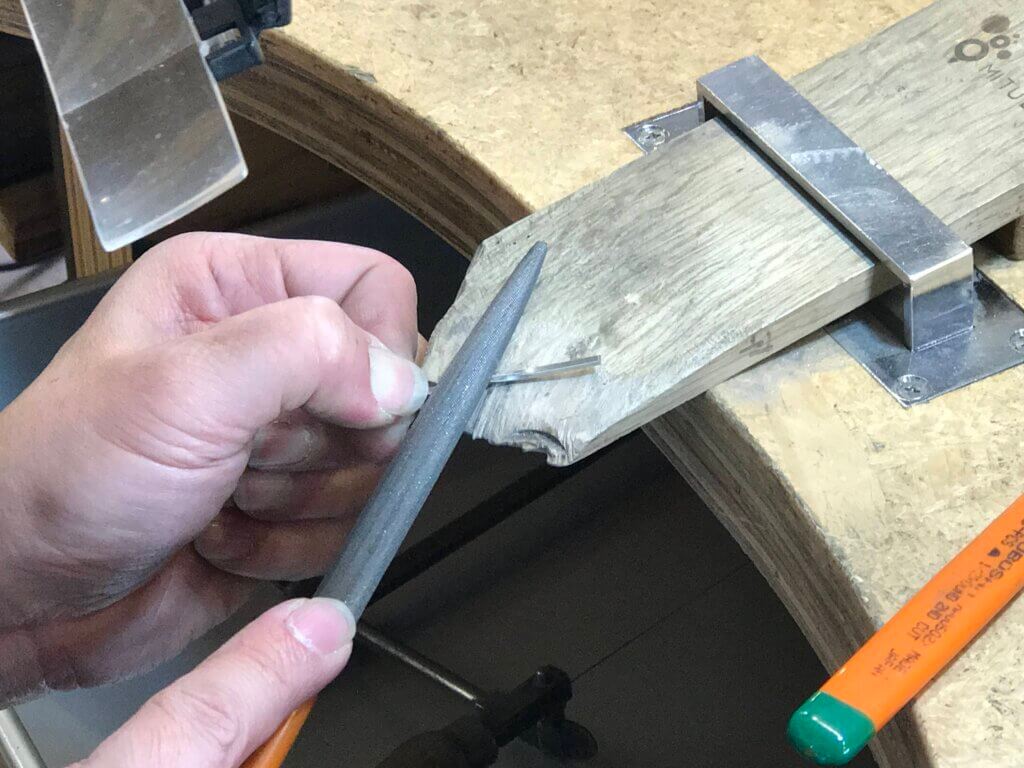 The twisted part is the key point of the design. We have not introduced many handmade wedding rings with beautiful waves, but they are very popular. We hope you will consider them.
---
Handmade wedding ring designs areSee this pageYou can
*If you would like a twisted (wavy) design, please let us know in advance when you make your reservation.
*Twist designs are available up to 3.0mm width rings.
*This will take longer than usual to produce.
Engraving cannot be put on the twist part.
Wave handmade wedding rings