February 22 is "Cat Day.
Many of the staff at MITUBACI are also cat lovers, so we prepared a lot for Cat Day this year.
Let's make pet charms with 925 silver!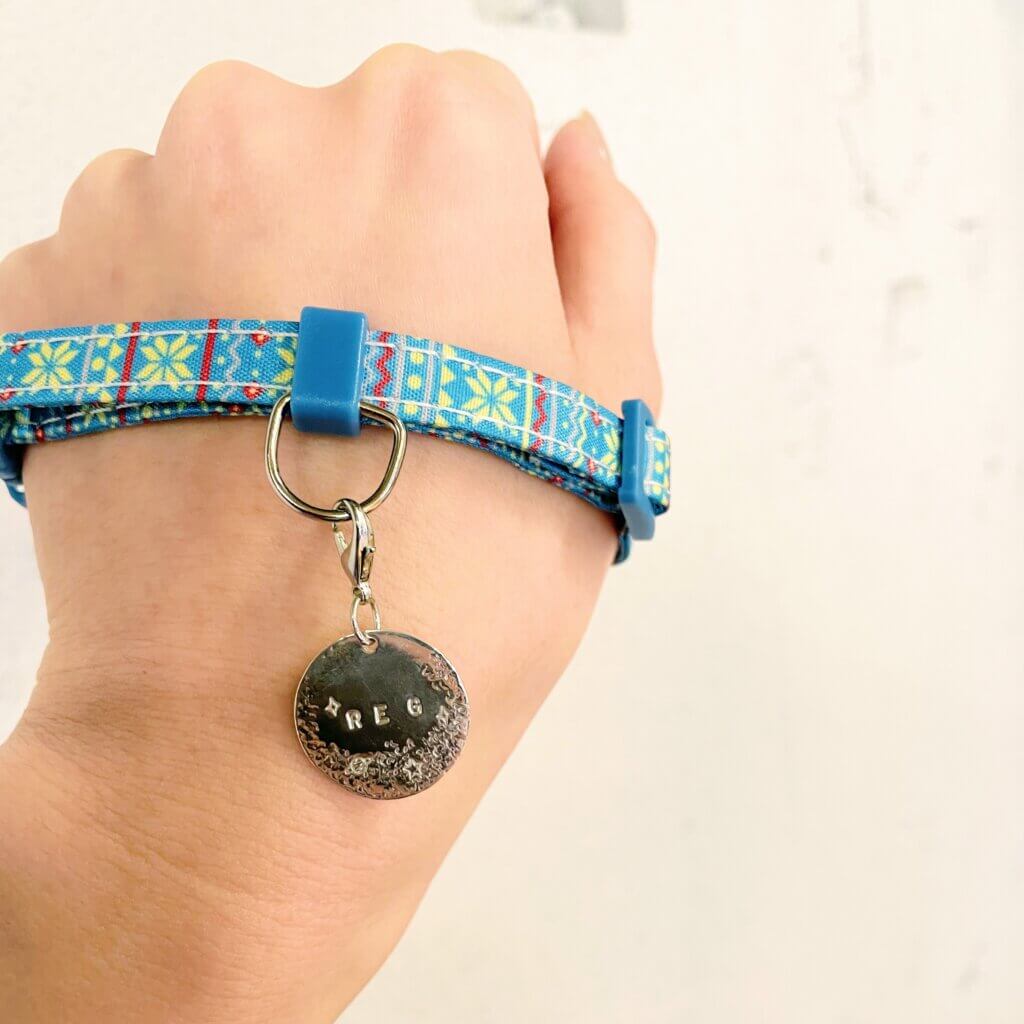 All MITUBACI silver jewelry is made of 925 silver.
Why not use the same materials as rings and bangles to make charms for your pets?
Price: 5,500 yen (including tax) instead of the usual 9,900 yen
Period: Until February 28, 2022
How to make a reservation: Please send us an e-mail (contact@mitubaci.jp) and let us know that you would like to have a pet charm and the date and time of your choice (10:00, 13:00, 16:00).
A circular plate can be engraved with your choice of texture and engraving.
Laser engraving (+3,300 yen) and birthstone (+8,800 yen) can be added as an option!
*Please use your own collar.
The charm worn by the cat in the top photo is laser-engraved.
Decorate with photos of your pride and joy!
A kitty photo corner will be available at MITUBACI during the period.
We will display the proud cat photos of our staff and customers.
If you have cute pictures, please contact our staff so that we can display them.
Photos will be printed here, so you can leave them as data.
Use original cat engraving!
A cat engraving will be added to the MITUBACI original engraving.
We'll let you know here as soon as it's ready, so look forward to it!
(Paw prints are already available)
Handmade Pet Charms, Cat Day Campaign