MITUBACI has started selling an original jewelry cleaning set. The set is very easy to use, so we would like to introduce how to use it.
Hello everyone, this is Shindo from MITUBACI.
This time, I would like to introduce MITUBACI's showcase and talk about cleaning animals.
Handmade wedding rings
Handmade engagement rings
Birthstone Rings
Baby Rings
K18CG ring
Pixel art engraving
samples are lined up. Please take a look when you visit us at Workshock!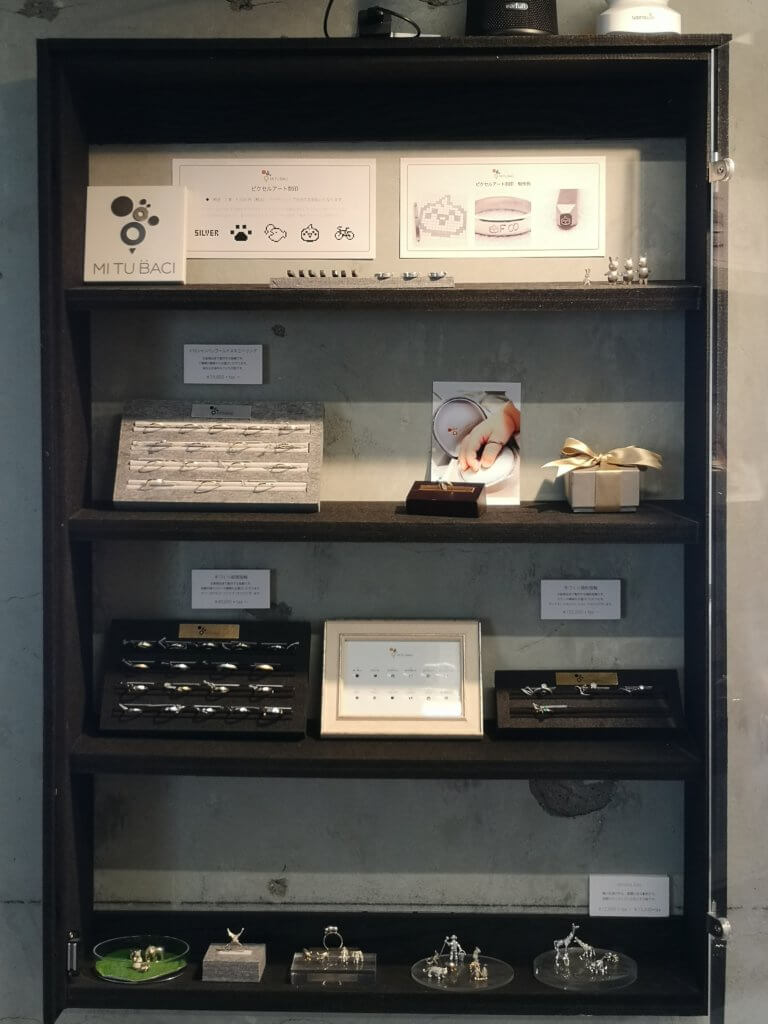 On the bottom row are the works of "Mr. Matsuura," the oldest craftsman at MITUBACI.
These are the animals of the "Sancha Zoo" aka "Matsuura Zoo."
Previous Blog"Easy ways to care for your silver jewelry, using baking soda."As explained in the previous section, silver will gradually tarnish over time while in contact with air.
The animals at the zoo have also become much more discolored.
The dullness of the animals that have been there before becomes more noticeable with the addition of sparkling new friends.
The silver animals are also too cute with their discoloration (TT)
So let's clean it up again this time!
Incidentally, the person at the far end holding the tools for care is "Director Matsuura.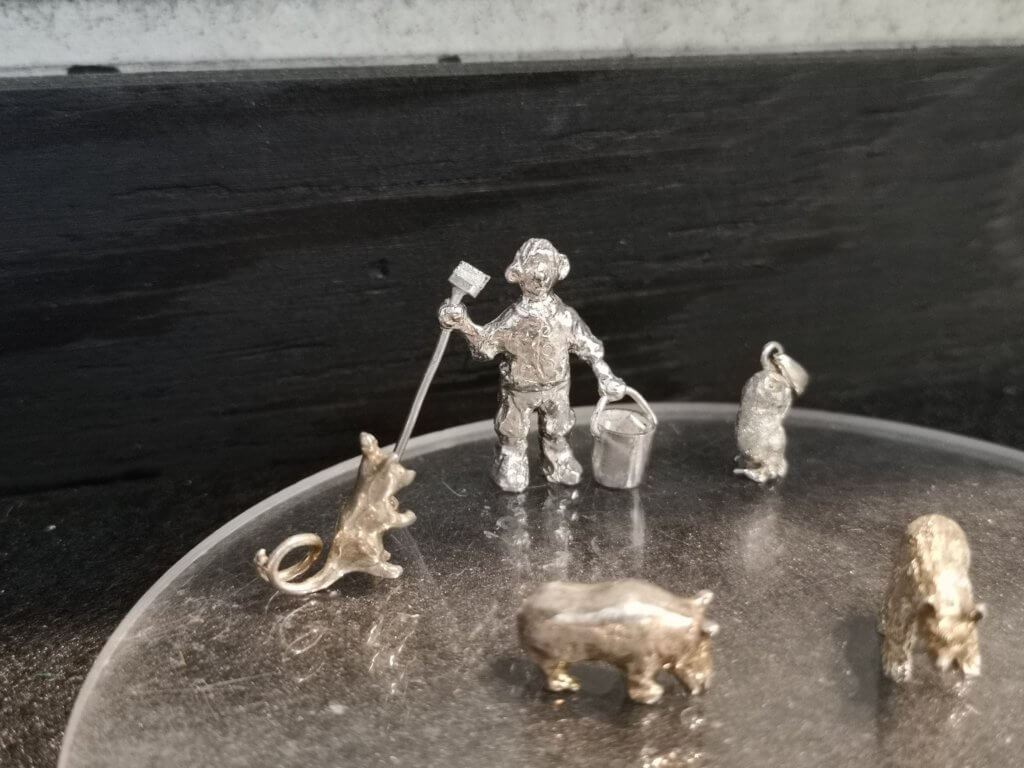 "Easy ways to care for your silver jewelry, using baking soda."The "MITUBACI Cleaning Set," which was in the planning stage when we introduced the "MITUBACI Cleaning Set," is now available, and we will use it to clean (clean) the product this time.
First, please see how much the animals have discolored. Animals with advanced discoloration are picked up.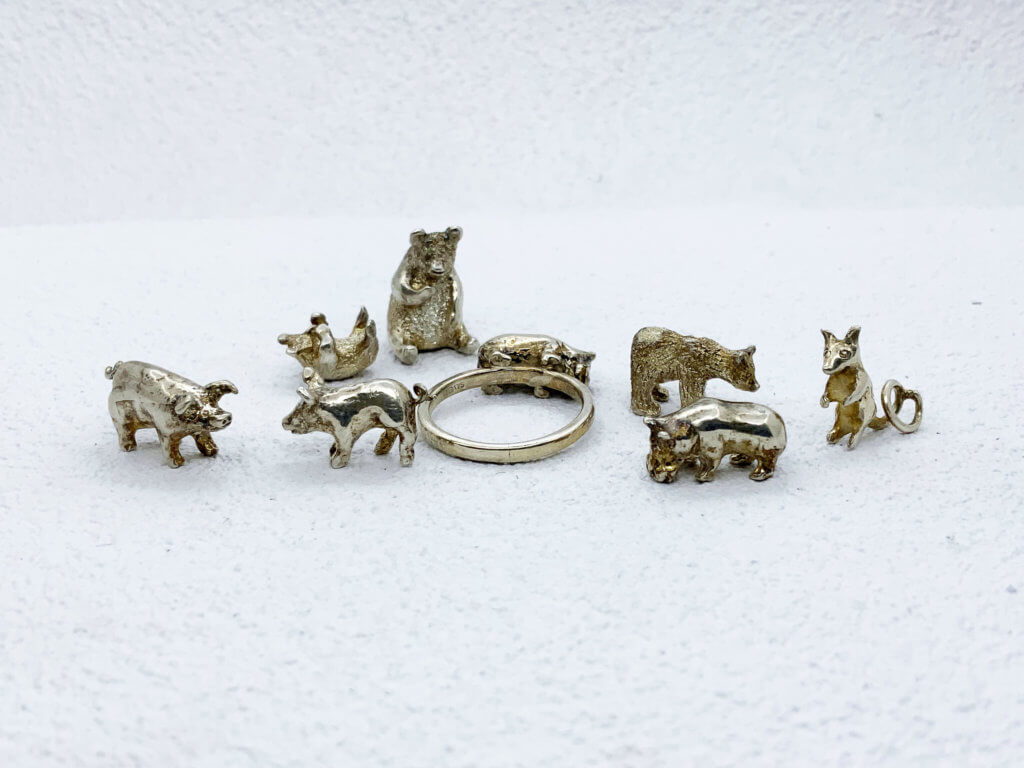 The foot area and the finer parts of the fur are particularly dark.
Polar bears and pandas have fine fur, so discoloration is more noticeable.
Now let the cleaning begin.
(1) Use a brush to remove surface dirt while running lukewarm water.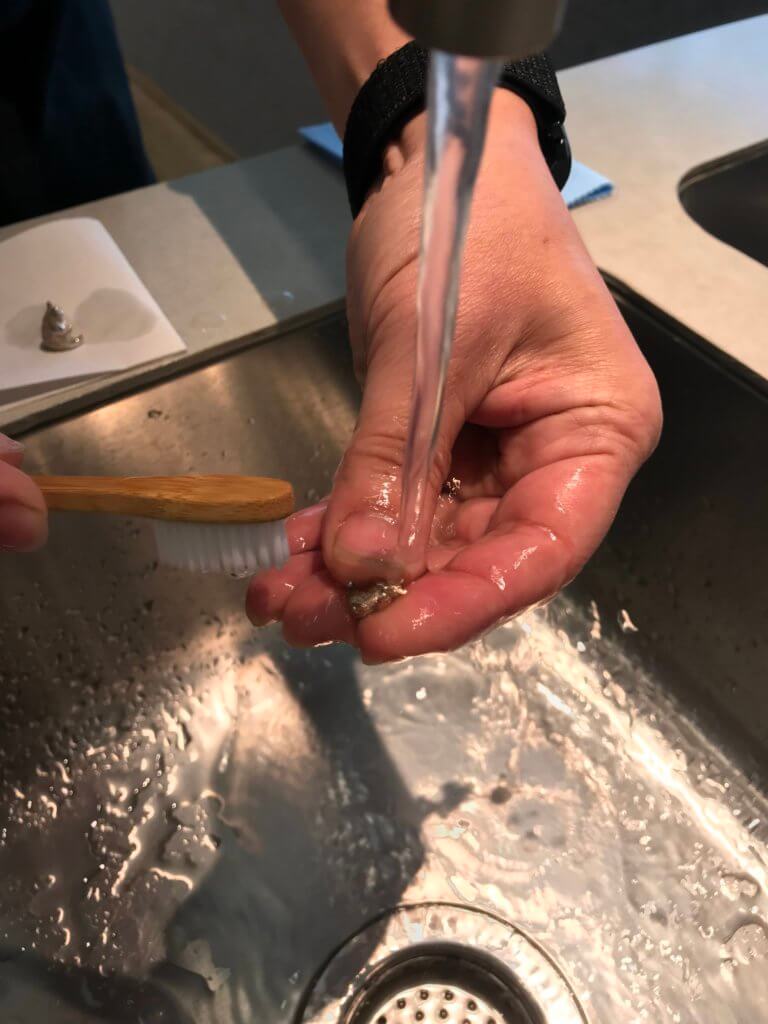 The bristles in the cleaning set have wooden handles, and the bristles are one size larger than a toothbrush.
Tools that are easy to use make cleaning time more enjoyable.
(2) Apply "baking soda" to the tip of a brush wetted with water and gently scrub the surface.
 You can also put it on your fingertips and rub it, but do not use too much force as it will scratch the surface.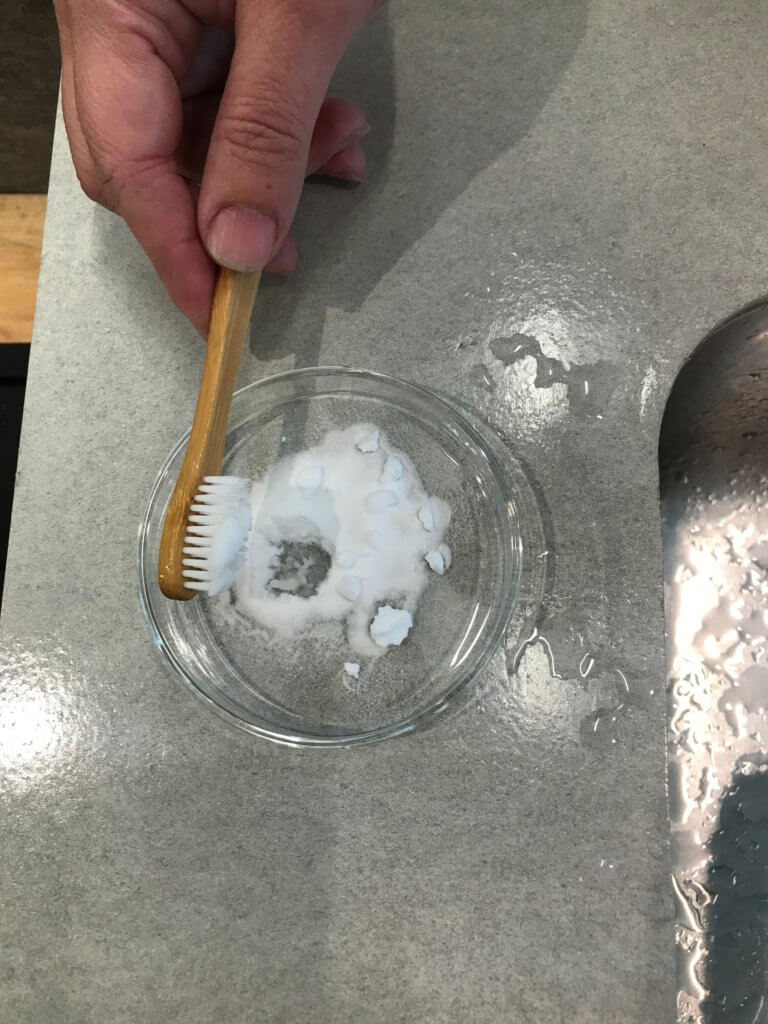 Use plenty of baking soda. Less water is easier to polish because it does not run off. When polishing, try to use gentle force.
(3) Make sure it is clean, rinse it well with water, and wipe it with a dry cloth.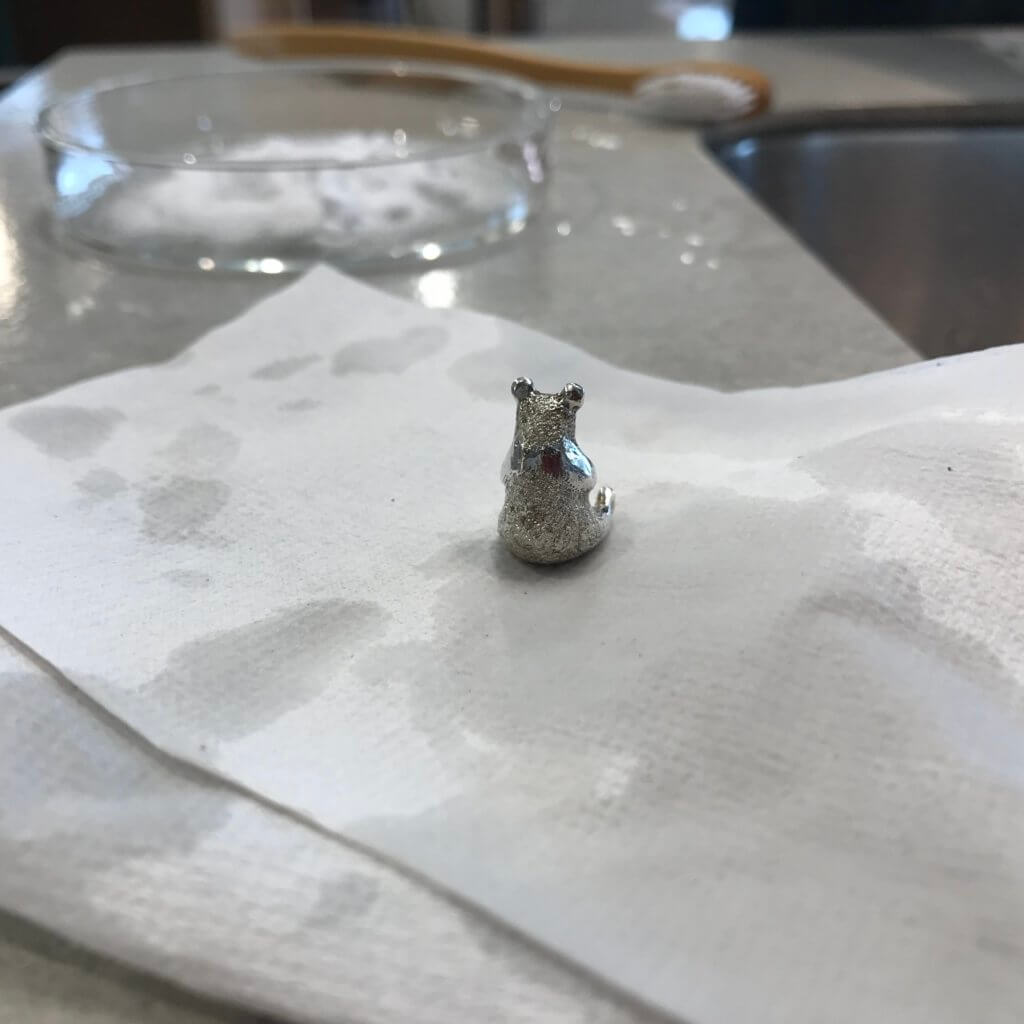 If you want to make it shiny, polish it with a polishing cloth to make it even more beautiful.
An abrasive cloth is a cloth that contains abrasives. Please do not wash them, as the abrasive will run off.
 *Do not over-polish the patterned areas.
 *Do not use an abrasive cloth on surfaces with a matte finish.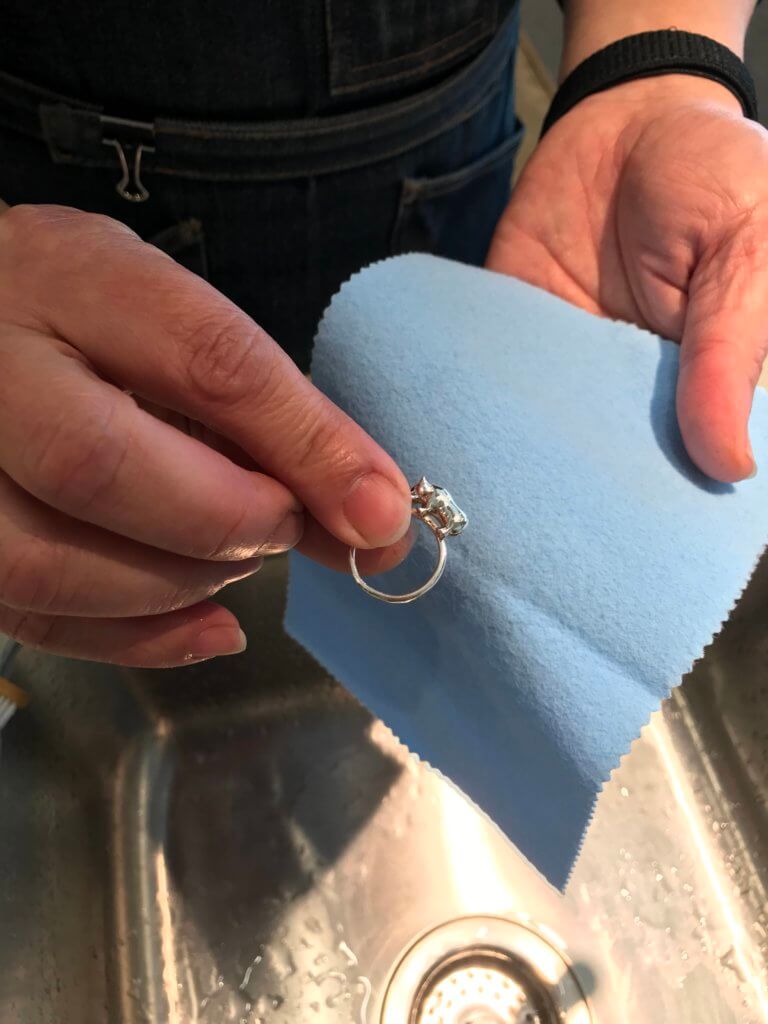 (5) Rinse well with water and wash and wipe with a dry cloth to avoid leaving any abrasive residue.
 You can also wash them gently with a brush.
Wipe well to avoid discoloration if moisture is left on the surface.
Are you happy that the animals that were so dirty and discolored are now so clean?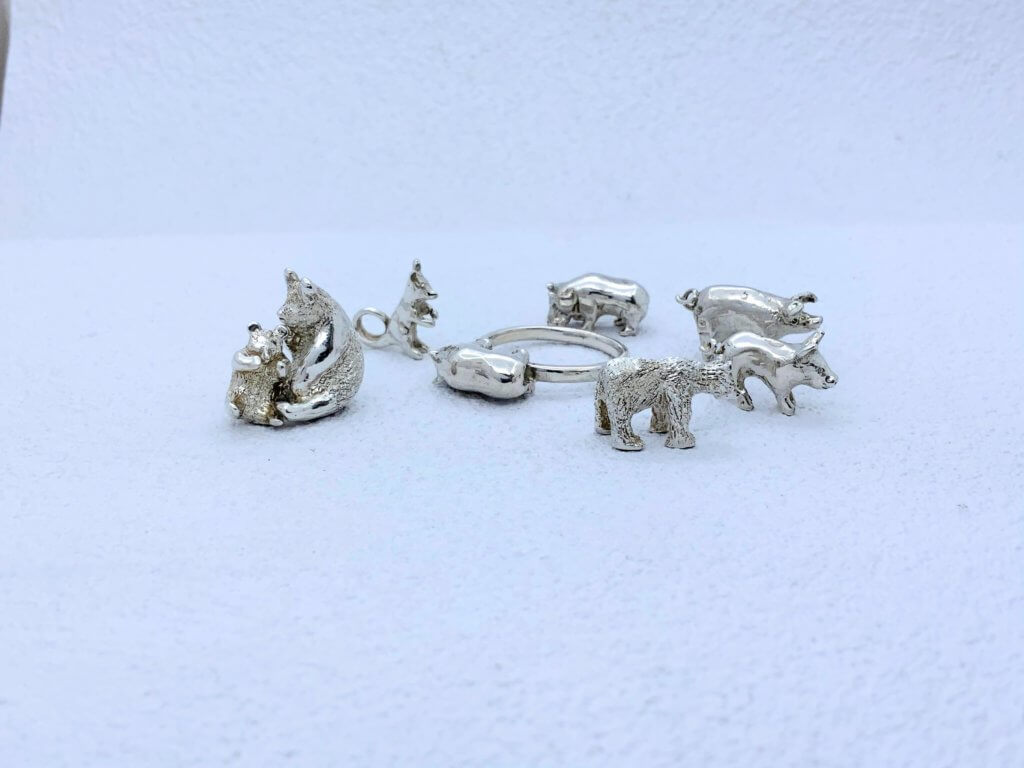 This cleaning will be completed this time by returning the park to its original state.
All that's left to do is to report to Mr. Matsuura, the director, that the cleaning is complete!
Next time I will try to clean a ring that has turned black after almost 20 years of neglect.
Enjoy.
Cleaning the animals at Sancha Zoo