I am trying to clean a silver ring that is over 20 years old and has turned black. This is a simple method using baking soda and a brush. I hope this will be helpful for those who have a silver ring that has turned black that they have not wanted to use in a long time.
Hello, I am Shindo, a MITUBACI craftsman.
Previously, we cleaned the animals in the MITUBACI Factory showcase. (You can read more about it on our blog here.)
This time I will try to clean a ring that had been neglected for more than 20 years.
As before.MITUBACI's "Cleaning Set".Use the
Silver products will gradually tarnish if left exposed to air.
And then, and then, it turns so black after more than 20 years of neglect.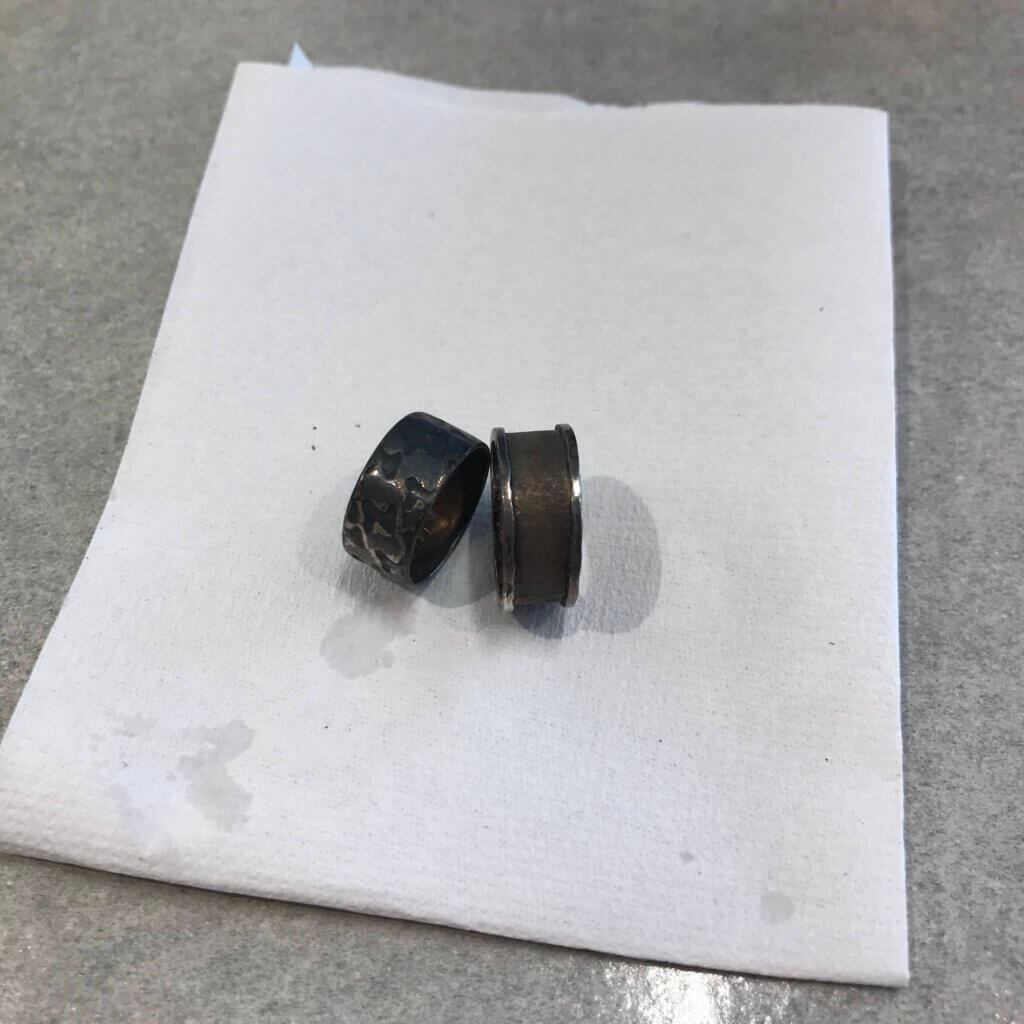 As you can see, it is pitch black, but the surface feels a little rough to the touch, and it seems to be coated with something (mold???) rather than discolored. It seems to have been coated with something (mold?) rather than discolored.
This is indeed not something you want to wear.
Well! Let's start the challenge to see how clean it can be.
First, brush the area with lukewarm water while running it under the sink.
The tip of the brush is slightly blackened, so it seems to be falling off slightly, but it is far from silver in color at all.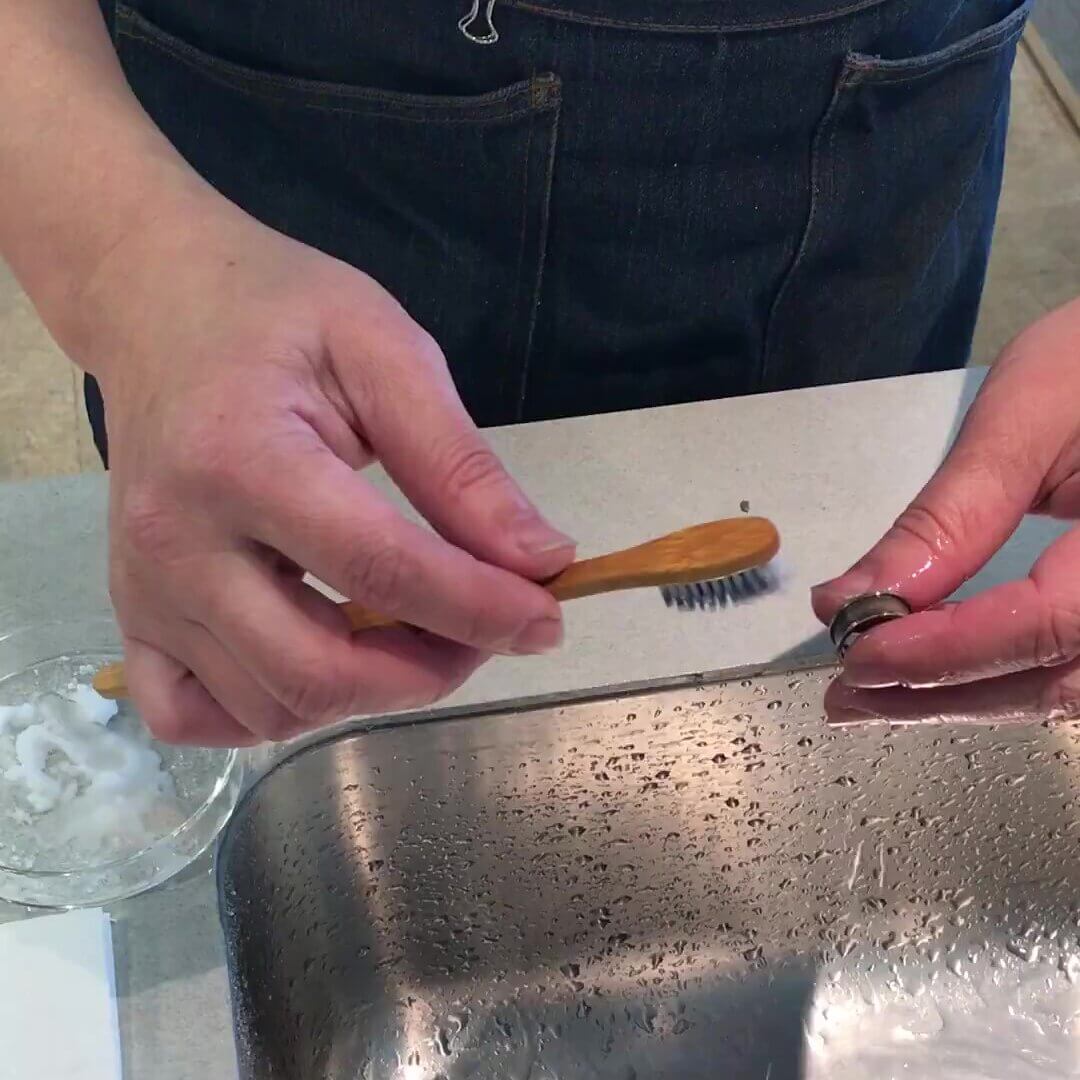 Next, put some baking soda on the brush and scrub it.
It cleans up slightly but is still black and the inside of the pattern is still as black as ever.
*Here's a tip: When you put baking soda on a brush, wet the brush with water, but don't wet it too much.
It is best if the baking soda on the surface of the brush is slightly dry when the tip of the brush is dipped in the baking soda.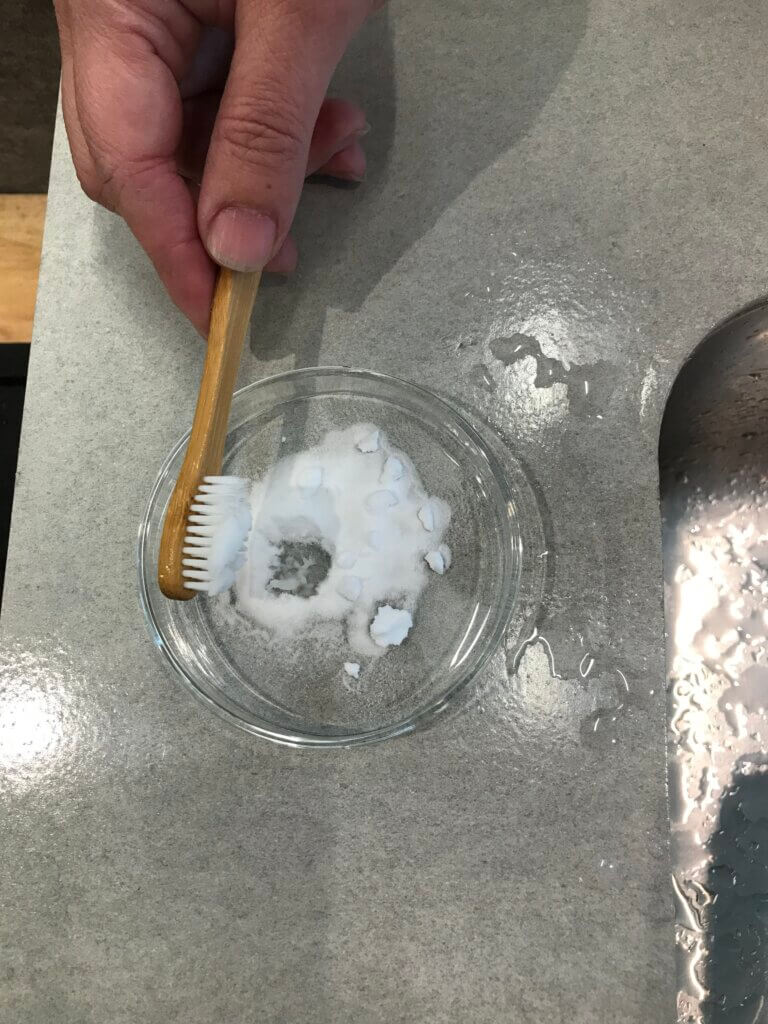 Well, neither hot water nor a brush cleaned it, so now I put baking soda on my fingertip and press it to polish it.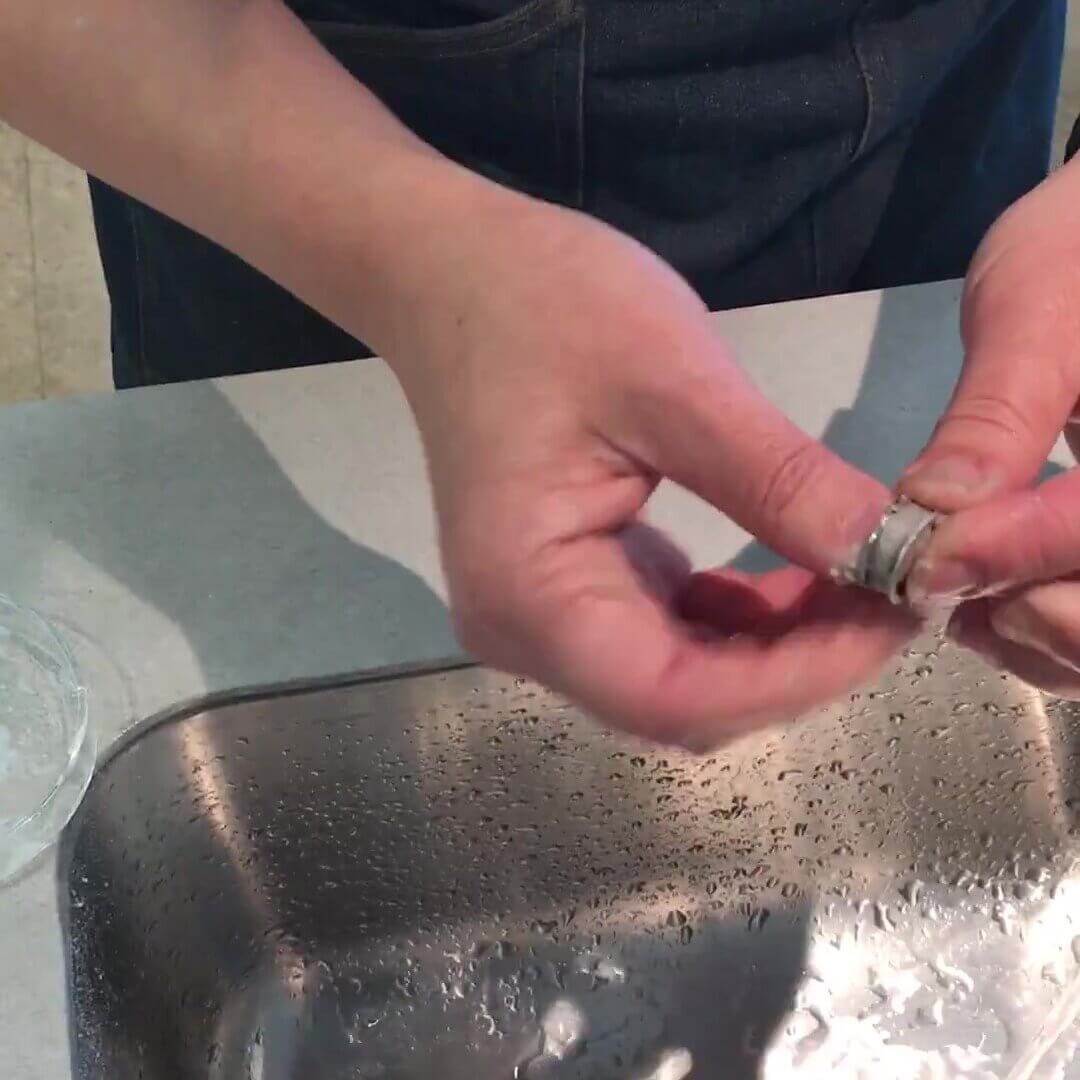 Whoa! It comes out much cleaner than before.
After polishing with baking soda many times, we were able to restore the silver color to this level.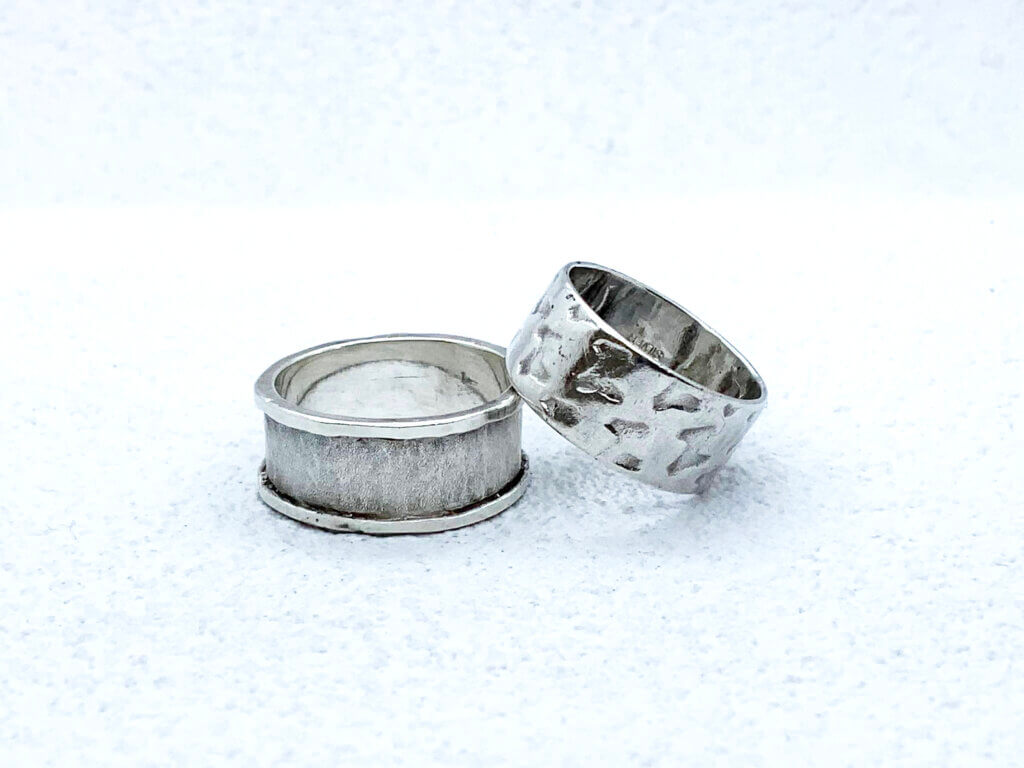 *Caution! Polishing with baking soda on your fingers will remove discoloration well, but may also cause fine scratches at the same time. If you want to remove light discoloration on a blasted (matte) surface or mirror finish, put baking soda on a brush and wash gently!
As expected, it was not possible to clean up to the inside of the pattern perfectly, but I am glad that it was cleaned up so far.
This would make me want to wear it again! But! After 20 long years, it was no longer able to fit on my finger.
We are going to have to pass this on to our children.
So far, discoloration has been removed using a cleaning set, but for further cleaning, an "ion cleaner" or "special solvent for removing discoloration" is used in the MITUBACI workshop.
Further polishing can then restore the shine.
Not only silver, but any jewelry you wear will inevitably get dirty and scratched.
Please try the cleaning methods that you can do at home as well, as they are very clean.
◆At MITUBACI, "cleaning sets"also sells.
This is the set of tools actually used for cleaning at the MITUBACI factory.
If you have any questions about washing and cleaning, please feel free to ask our staff.
We also have a video showing the cleaning process. You can watch it if you like.
Let's clean a black discolored silver ring.