As the weather gets colder, we have prepared several Christmas specials to spice up the festive season!
New Texture: Stella
Referring to "star" in Italian, our "Stella" finish resembles twinkling stars.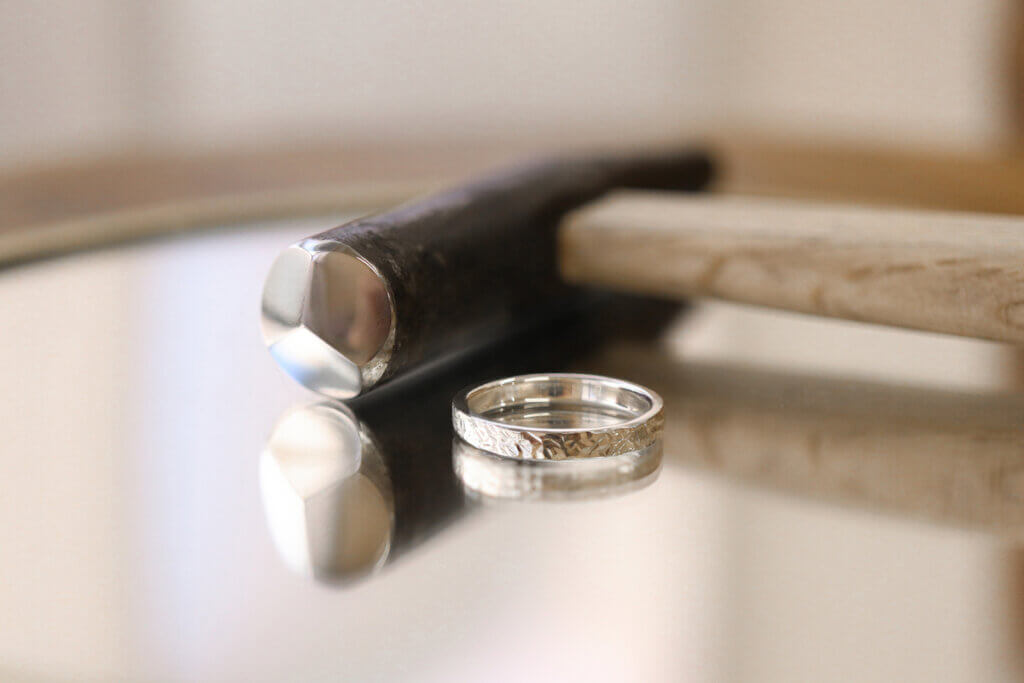 This original hammer crafted by MITUBACI artisan Shindo is used to achieve the Stella finish that looks like rays of light. This texture will be available at our handmade wedding band workshops from 1 Dec 2022!
Christmas Limited Wooden Ring Box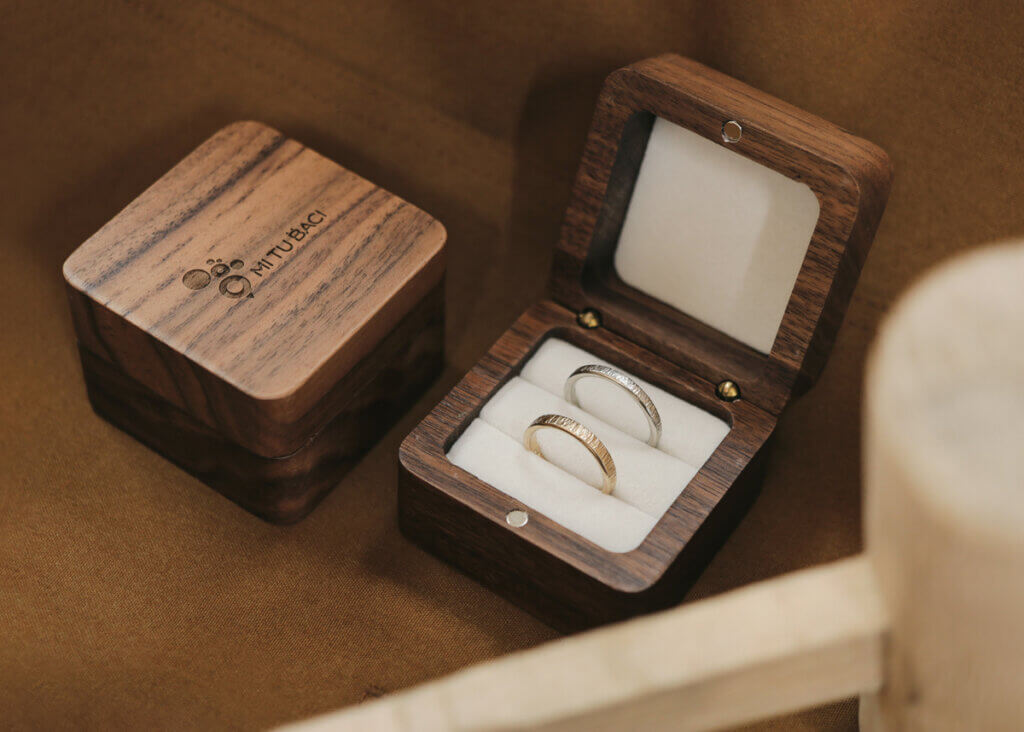 This Christmas, MITUBACI has prepared custom wooden boxes for handmade wedding band workshops! From 1 to 25 December 2022, workshop participants may choose between our usual ring cases or this season-special box for your jewelry! (The cover of the box has our logo engraving.) The wooden box is also perfect as an ornament for your home!
Jewelry Cloth: A Gift from Us to You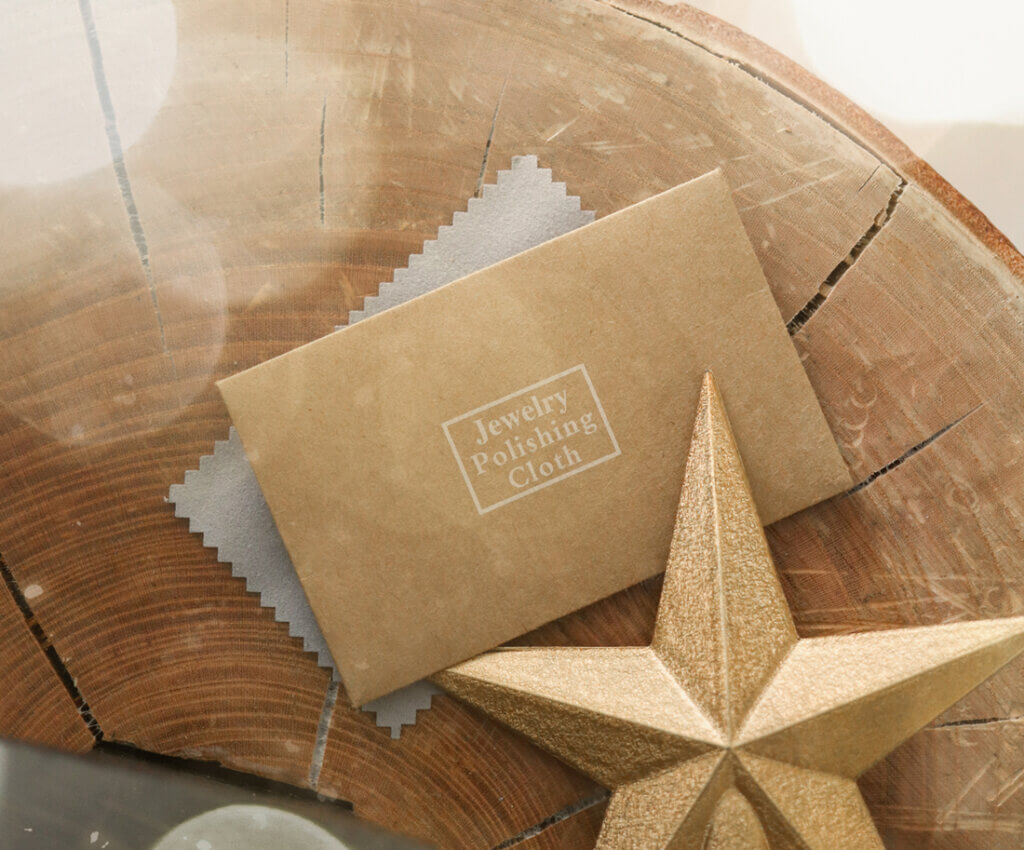 Keep your jewelry clean and sparkly with our special gift when you signed up for our workshops in December 2022!
---
We look forward to celebrating this season with you with our series of festive specials!
---
Our new Stella texture, wooden ring box, and jewelry cloth gift also extend to 18k engagement ring workshops and 18k gold ring/platinum ring workshops.
New Texture and Limited Items This Season!