Hello everyone, this is Shindo from MITUBACI.
We have previously covered the usage ofkaneduchi and kiduchi in jewelry-making. Today I will be sharing a bit on the otafuku mallet.
In comparison to other hammers we use, the otafuku mallet is considerably small (around the palm size of our artisans). Jewelry-making processes that require the use of otafuku mallet are:
The size is based on the size of the craftsman's hand.
・Carving with chisel
・Raising the claws for stone-setting
・Fastening the claws for stone-setting
・Creating a mark on the jewelry with the center punch tool
and so on.
Having mentioned the chisel, we would like to share more about it in the near future.
The otafuku mallet may look small and manageable, but there are details to look out for, such as trimming the length of the handle to suit the sizes of artisans' hands while achieving balance when gripped; ensuring the head of the mallet to be flat when laid down (see images below).
The length should match the size of the user's hands.
The handle is thinly shaved to achieve balance when held.
Install the mallet on a flat surface so that the flat side of the mallet is flush when placed on a flat surface.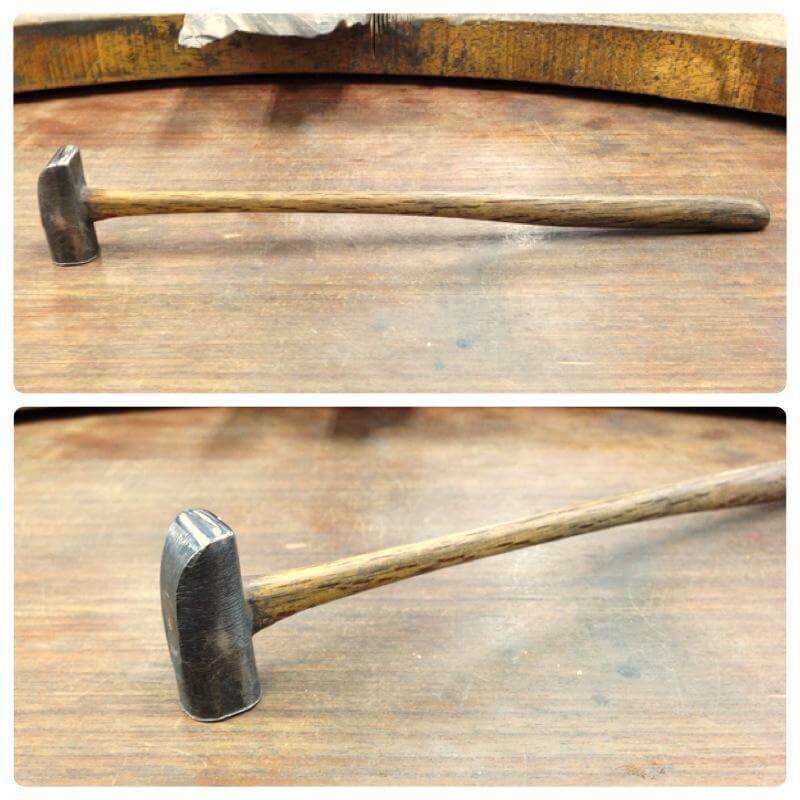 Taking these minute details into consideration, it is no wonder most artisans are particular with the tools they use and have their own set of tools. While these tools make beautiful jewellery, they hold meaningful stories and purposes themselves.
Tools that are easy to use and well used have beautiful molding, not limited to engraving tools.
***
Thank you for reading this article!
Feel free to drop us an inquiry, or click the "Book Now" button to make an appointment: BOOK NOW
Our Instagram will be updated every now and then, so please stay tuned!



Click here to read the story about the ☆ wooden mallet.
Workshop Tools: Otafuku Mallet